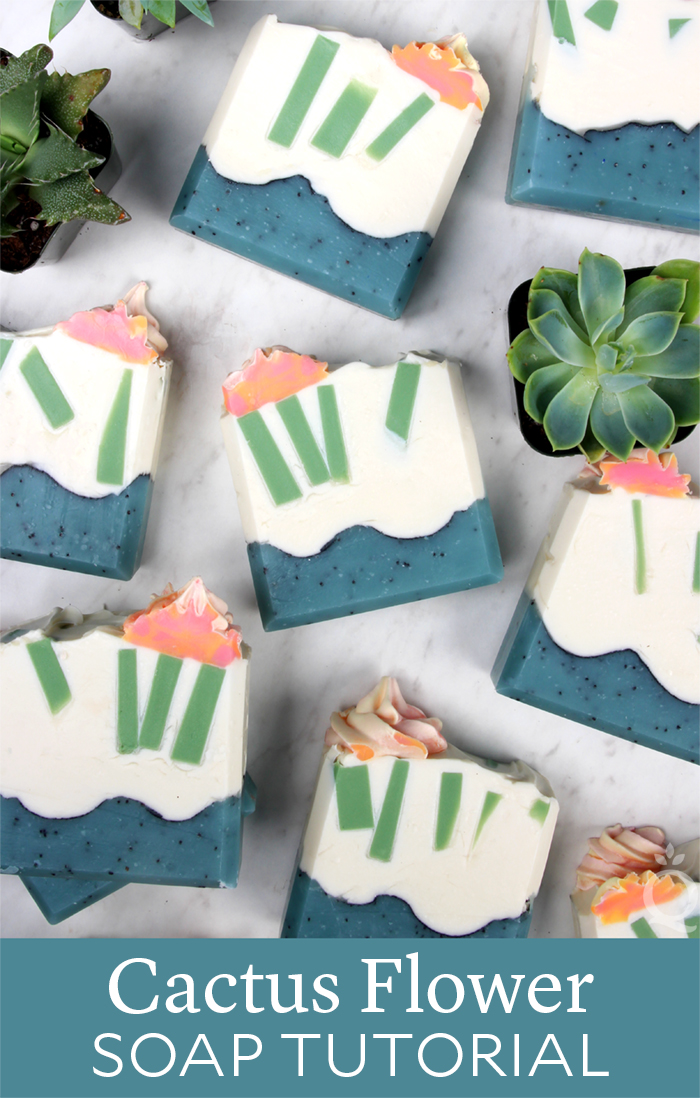 Nature is full of inspiration. This Cactus Flower Soap was inspired by the colors and textures of a blooming cactus, along with our new Cactus Flower Fragrance Oil. It's fresh and green take on a floral scent, with notes of violet petals, lemon, and white musk. It behaves wonderfully in soap and gives these bars the perfect floral scent.
This beautiful photograph led us in designing the colors, layers, and textures of this soap. The first layer is created using Bright Blue Jean Colorant, with poppy seeds to mimic the texture of a cactus. An activated charcoal line separates the white and blue layers. Finally, green melt and pour embeds and soap "flowers" add color and interest.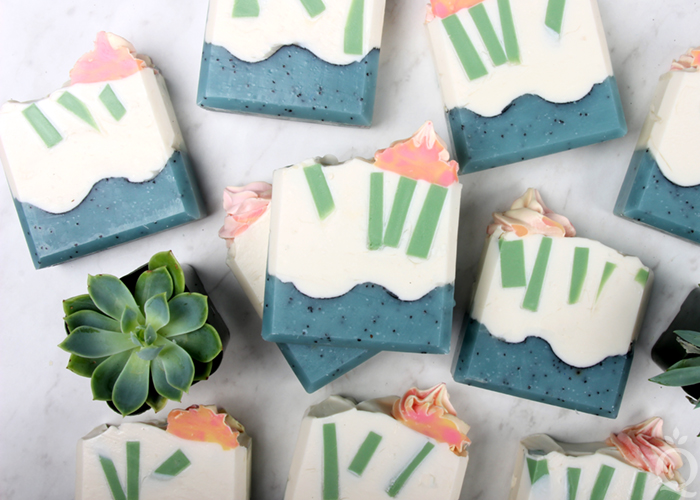 The melt and pour embeds do need to be created several hours in advance to allow them to cool and harden. We recommend using LCP White Melt and Pour Soap Base when embedding into cold process soap. LCP stands for "like cold process" and refers to melt and pour soap that contains less glycerin. It melts at a slightly higher temperature, which helps prevent some morphing or melting if the soap goes through a hot gel phase. LCP bases are also less likely to develop glycerin dew.
This recipe should be kept cool to prevent the embeds from melting. A slightly lower soaping temperature will also prevent glycerin rivers from forming in the white layer. This recipe does use a 10% water discount to further prevent glycerin rivers. Lower soaping temperatures also help achieve a thicker texture and prevent the soap flowers from melting. If you live in a very hot climate, you'll probably want to place this soap in the fridge for several hours.