Warm weather is perfect for outdoor activities, like swimming and gardening. After a long day of fun in the sun, it's nice to relax. The Aloe Bubble Bath Bombs are a great way to unwind. They create big bubbles with the addition of SLSA, and soothing properties from aloe extract. The fizzies get a fresh and sweet scent from Basmati Rice and Kentish Rain Fragrance Oil.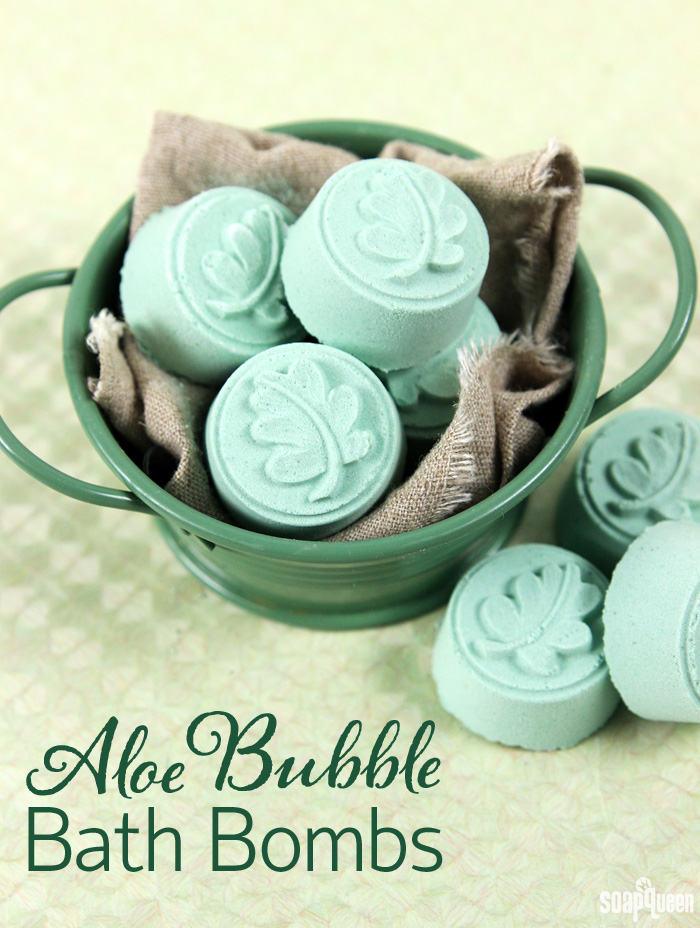 Warm weather is also ideal for spring cleaning. Along with cleaning your molds, it's a great time to declutter your soaping space. You can also make your own cleaning products to help make your space shine. Read more tips and get recipes in the Spring Cleaning Roundup.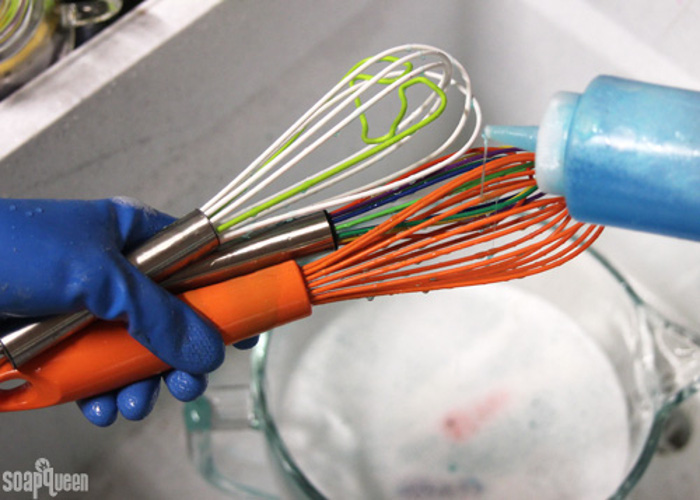 Summer temperatures can also affect how you store your soap. Some soapers choose to force their soap through gel phase. In fact, gel phase was a big question during the talk I gave this morning at the Alabama Soap & Candle Convention.  It is not necessary to gel to make great soap (!). During gel phase soap gets up to 180 ° F. This heat makes the colors brighter and can help prevent soda ash. It doesn't affect the final soap; it is only aesthetic. Find out more, including whether or not to insulate, in the When to Insulate Handmade Soap post.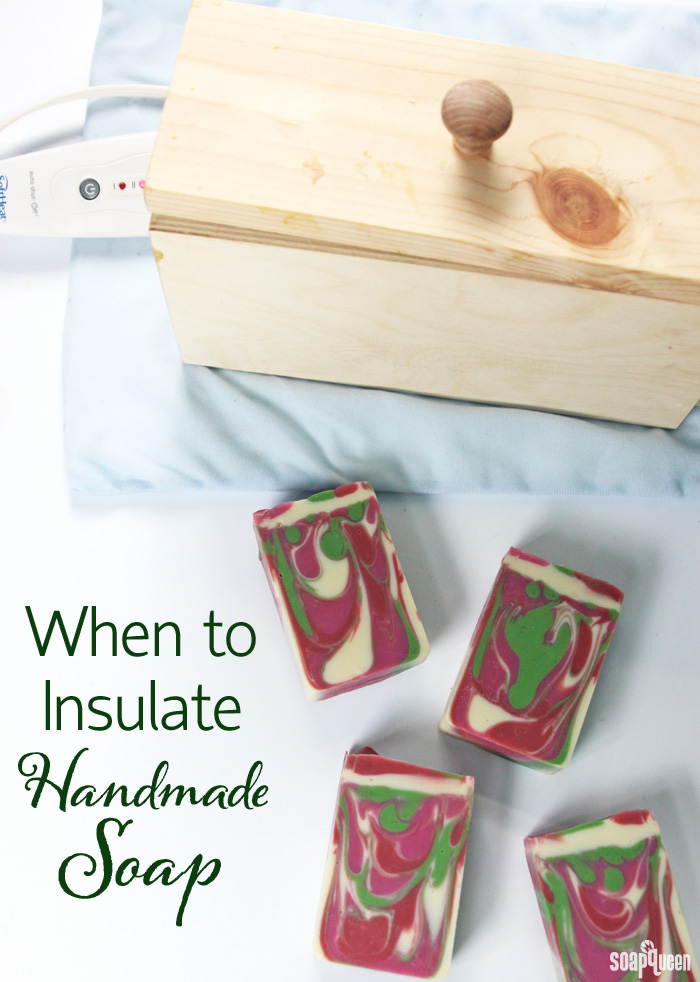 If you prefer to stay inside where it's cool, you can focus on warm scents instead. The new Ginger Patchouli Fragrance Oil is warm, herby and spicy. The scent inspired the gold and yellow colors in the Ginger Patchouli Melt and Pour Bars. The bars also feature a subtle melt and pour swirl.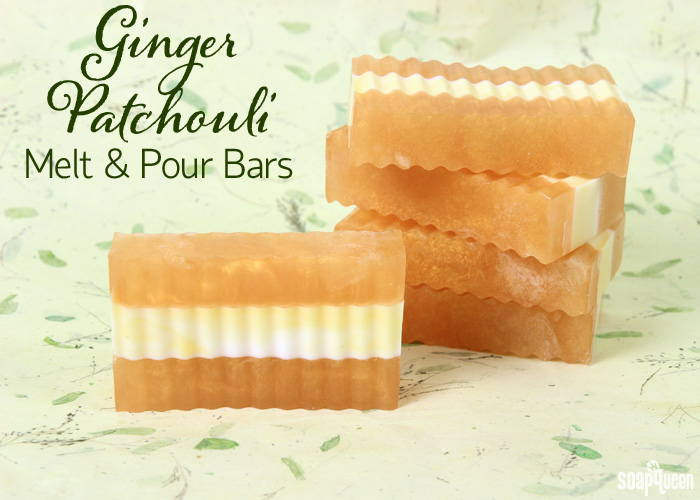 If you're looking for a sweet summer treat, you'll love this Butterscotch Caramel Pecan Cake. It features creamy butterscotch frosting, a butterscotch syrup and crunchy caramelized pecans. It's a decadent treat that's also a great Father's Day present. It is a multi-step process so give yourself some time to make this layered cake.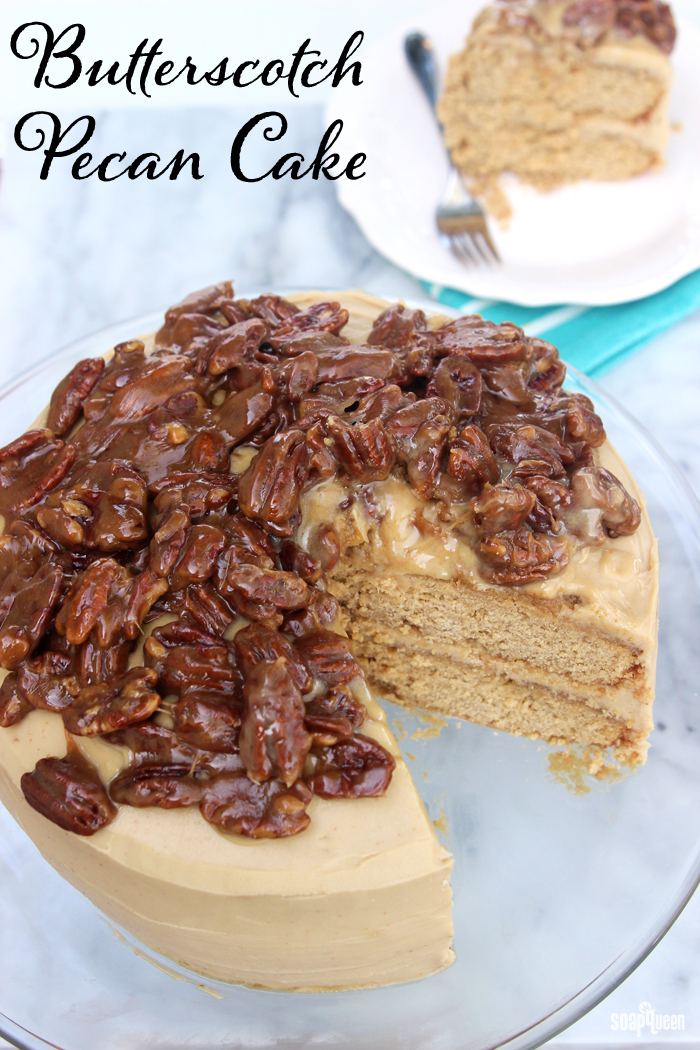 Soap and other handmade bath products are also great holiday gifts. This week's Facebook Photo of the Week by Sapolina celebrates the 4th of July. The soap is made with jojoba beads for gentle exfoliation.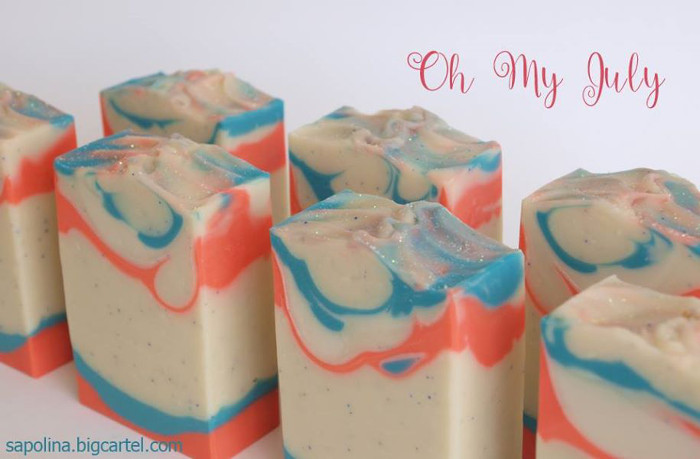 The swirls and layers in the soap are so gorgeous. The dotted effect from the jojoba beads is really lovely as well. It's a fun twist on a 4th of July soap. For more holiday inspiration, click through the 4th of July Fireworks Cold Process post. For a patriotic look in melt and pour, check out the Easy 4th of July Stars Tutorial.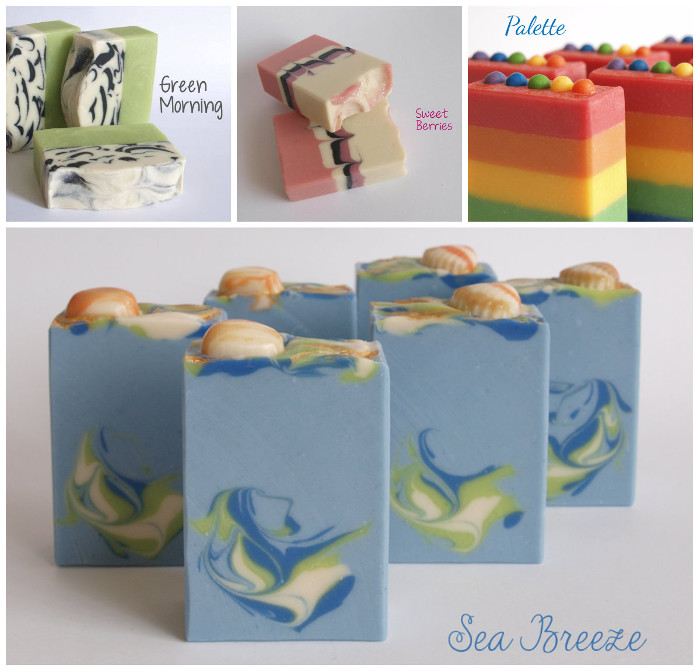 Above (clockwise, top left) are Sapolina's Green Morning, Sweet Berries, Palette and Sea Breeze soaps. If you love Sapolina's sea soap, you'll love this Mermaid Tail Cold Process Soap. The ocean was also the inspiration for the Mermaid Shell Melt and Pour.
Find Sapolina
On Facebook
On the web
You can see more beautiful soaping techniques in this week's Instagram Photo of the Week by Shieh Design Studio. Her Viva la Juicy Soap features vibrant pink and yellow soap and a swirled center. It also has a bit of mica and pearls on top. It is just stunning. See more work on her Instagram page.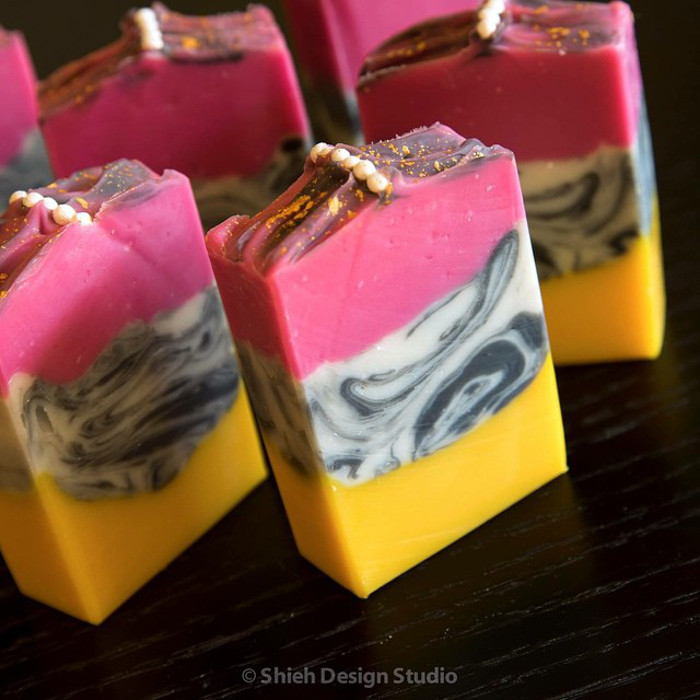 Post pictures of your crafty creations on the Facebook page each week for a chance to be featured on the Soap Queen blog and receive a sweet soapy package from Bramble Berry. Photos are chosen based on consensus from the Bramble Berry staff, so the best way to increase your chances of winning is to show us lots of photos!
To participate in the Instagram contest, hashtag your pictures with #soapshare. Each Friday, I will pick a photo on Instagram to be featured on the Bramble Berry Instagram account.