I hope everyone had an amazing Christmas! At our home, we're still celebrating the day and also, dealing with the aftermath. Somehow, Santa thought that Flarp Noise Putty was an age appropriate gift for a 2 year old and the fabrics in our house will never be the same. Bramble Berry celebrated Christmas with a shopping trip to Fred Meyer. This year we partnered with Lydia Place, a local nonprofit organization, to shop for families in need. Employees shopped for toys, clothing and other wishlist items. It is such a fun time, we look forward to it every year. See pictures from the event in the Bramble Berry Takes Over Fred Meyers for Charity post.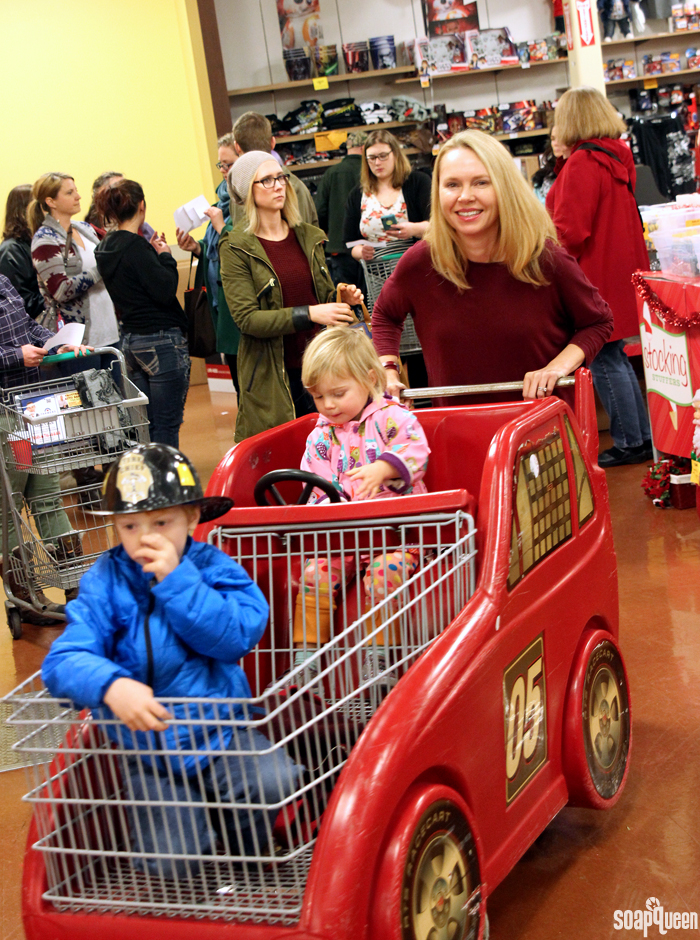 Another Bramble Berry tradition is Cookiepalooza. Each year, employees bring cookies and other sweets. They are all placed on a table and everyone can help themselves. This year there were cookies, candied pecans and breakfast pastries. I made cheese cookies and delicious Cornmeal, Black Pepper, Orange Zest and Rosemary Shortbread. The savory cookies paired nicely with the sweet ones. I ate basically half of each batch myself and now am paying the cost as my pants are a little tighter than they were a couple weeks ago. Click through the Cookiepalooza 2016 post to see what everyone brought.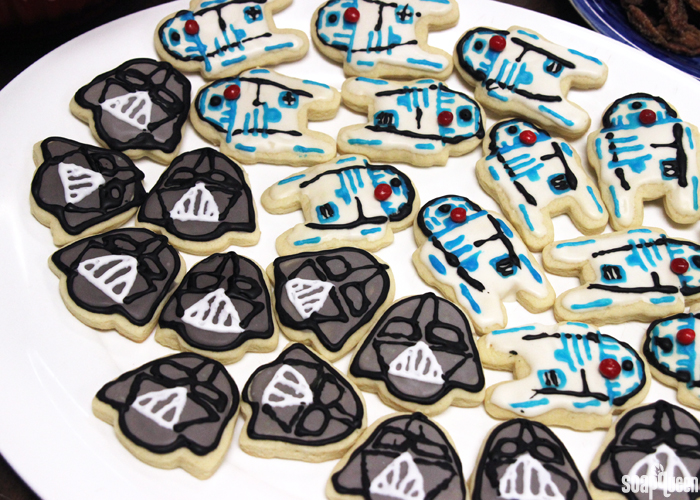 While Cookiepalooza filled the office with the smell of baked goods, normally it smells like different fragrance and essential oils. Every Bramble Berry order comes with a free .5 oz. fragrance sample. Each month the team makes about 15 scent blends with the fragrance, and 4-5 are chosen for the Sample of the Month page. Click through to see our favorite Summer and Fall 2015 Fragrance Blends.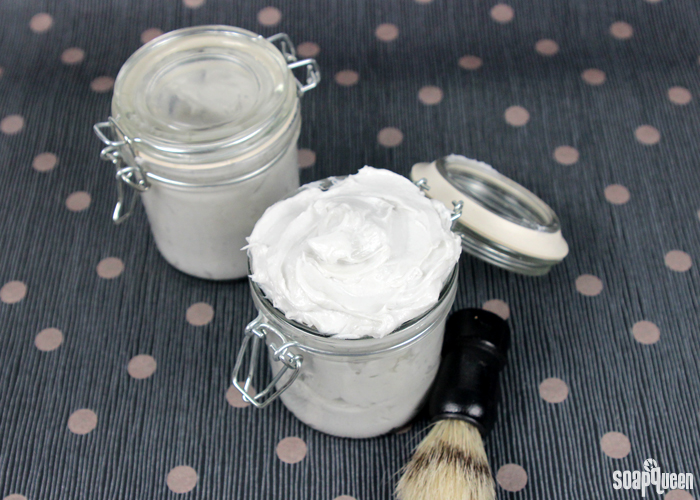 With Christmas over, now is the time to plan for Valentine's Day projects. The Lavender and Rose Pink Salt Bars are a perfect holiday gift. The bars have rose clay and pink sea salt to create a soft pink hue. The salt also adds a creamy feeling and light exfoliating and conditioning properties to the recipe. Hungarian Lavender Essential Oil is added for an earthy and romantic scent.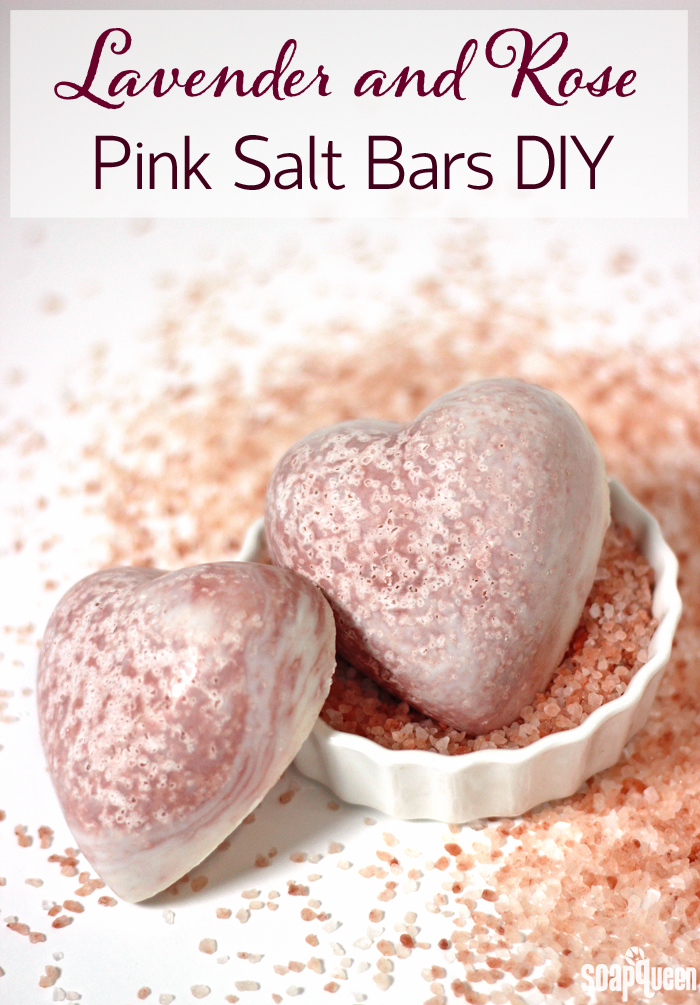 Swirled soaps are perfect for any time of the year. This week's Facebook Photo of the Week by Lili Ling with Ling Hand Soap features an amazing swirled design. It's so ethereal.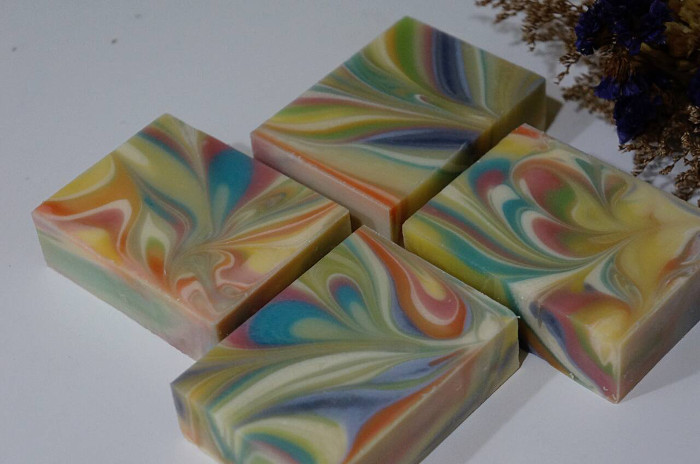 The way the colors swirl together in the soap is beautiful. I love how each bar looks slightly different. The photo is a fantastic shot as well. For more swirl inspiration, check out the Emerald Swirl Cold Process Soap. Swirls look great in melt and pour soap as well, as seen in the Groovy Peace Sign Melt and Pour Tutorial.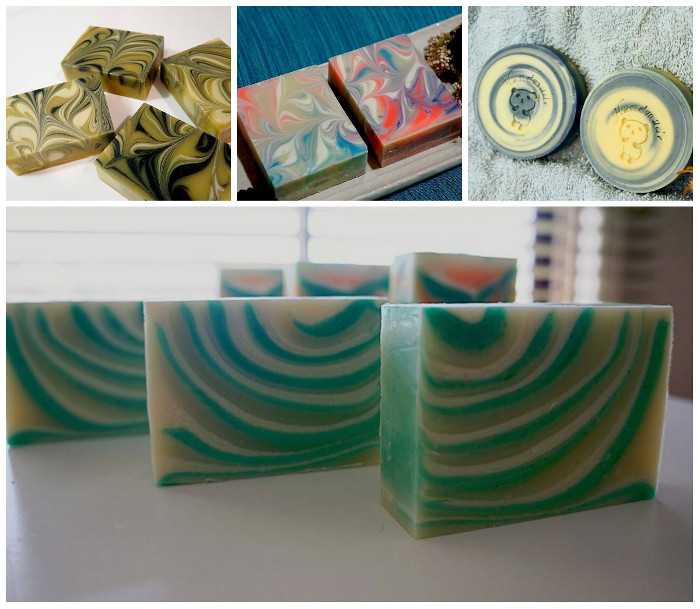 Above (clockwise, top left) are Lili Ling's yellow and black soap, swirled soap, column soap and layered soap. If you love the column soap, click through the Silicone Column Oatmeal Milk and Honey Soap Tutorial to get a similar look. The Circle Swirl Soap in Column Mold Tutorial features bright colors.
Find Ling's Hand Soap
On Facebook
This week's Instagram Photo of the Week features a lovely swirl as well. The Dancing Mermaid soap by Soap Addict is so elegant and creative. The blue and white colors are reminiscent of the sea, and the shimmery gold mermaid stamp really adds a dramatic touch. See more of their beautiful work on their Instagram page.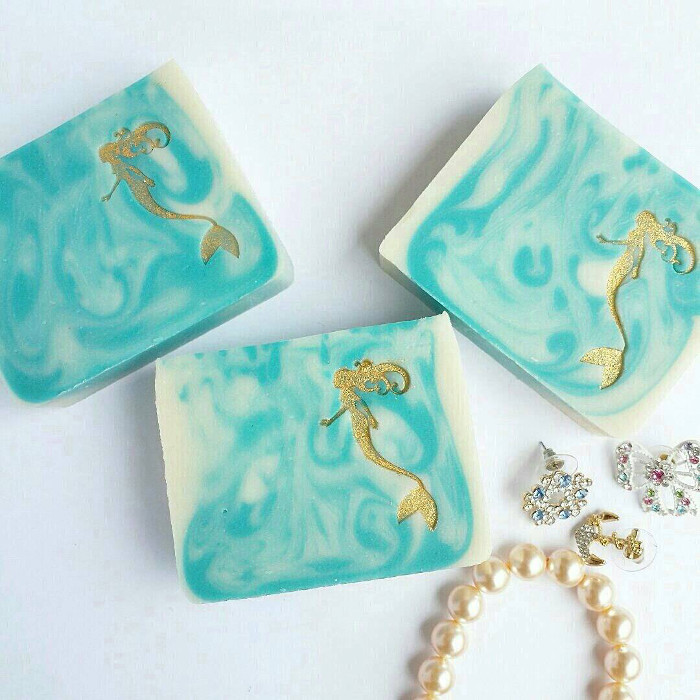 Post pictures of your crafty creations on the Facebook page each week for a chance to be featured on the Soap Queen blog and receive a sweet soapy package from Bramble Berry. Photos are chosen based on consensus from the Bramble Berry staff, so the best way to increase your chances of winning is to show us lots of photos!
To participate in the Instagram contest, hashtag your pictures with #soapshare. Each Friday, I will pick a photo on Instagram to be featured on the Bramble Berry Instagram account.
For those of you who have been featured on the blog, we now have an official "Featured on the Soap Queen" badge! You can include that badge on your website, blog, pictures, etc. To save the badge, click here. =)