Happy weekend! The past couple weeks have been beautiful here in Bellingham, WA; it's been mostly sunny with highs in the 70s! Below, Jamisen, Lily and Chris enjoy the sun by playing soccer in the yard. I can't wait for the sun to stick around more consistently. =)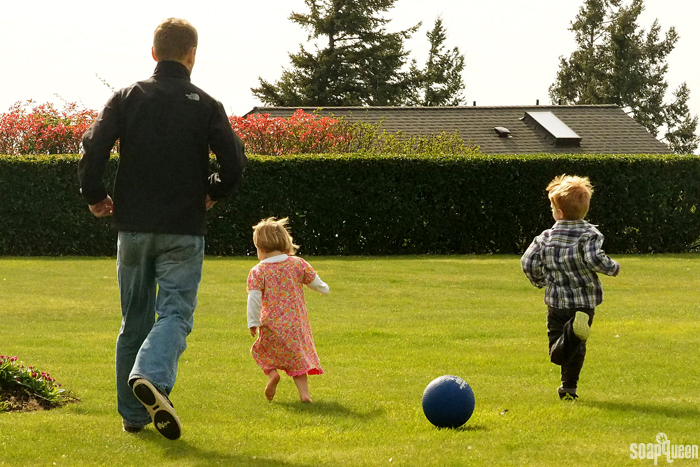 Next week, be on the lookout for more projects featuring fragrances in the Spring Fever Fragrance Collection. If you haven't picked up a kit on sale yet, you have until April 15th. Then the fragrances can only be purchased separately (and, at full price). There is a scrub and a cold process project on the way using Blueberry Jam Fragrance Oil and the Clover and Aloe Fragrance Oil (my favorite from the Spring Collection!). In the meantime, check out my favorite social media links below.
Left to right, clockwise:
Instagram:
Looking for a new way to decorate your bath bombs? Check out the mica painting technique in the Painted Berry Bath Bomb Tutorial. I can't wait to experiment more with this technique – there are so many possibilities! These bath bombs are made with the new Blooms and Berries Fragrance Oil, which is available in the Spring Fever Fragrance Collection until April 15th.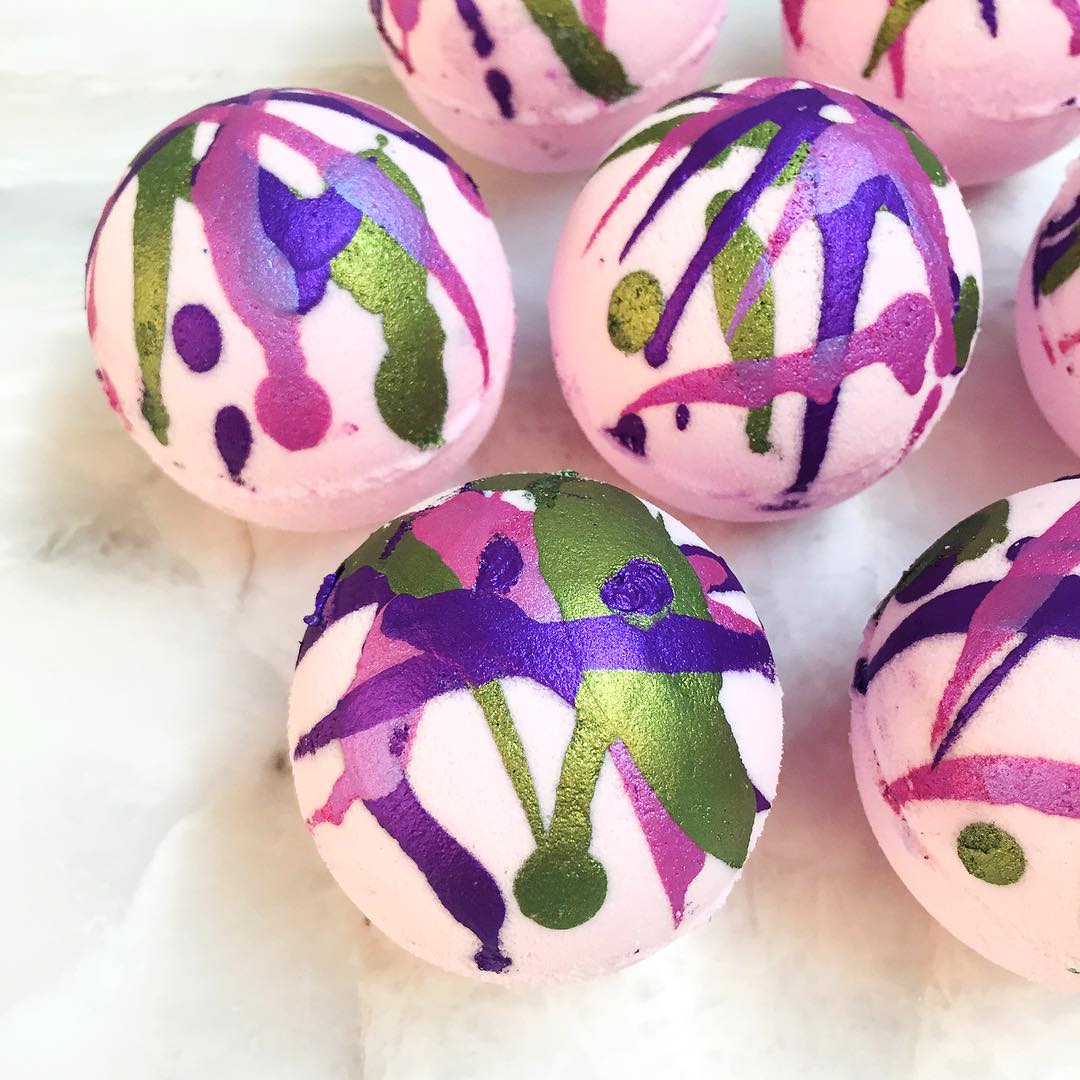 On Thursday, I shared the tutorial for these adorable Sunflower Cold Process Soaps made with the new Sunflower Fragrance Oil. I'm so happy with how these bars turned out, they make me excited for summer. They are also fairly easy to make.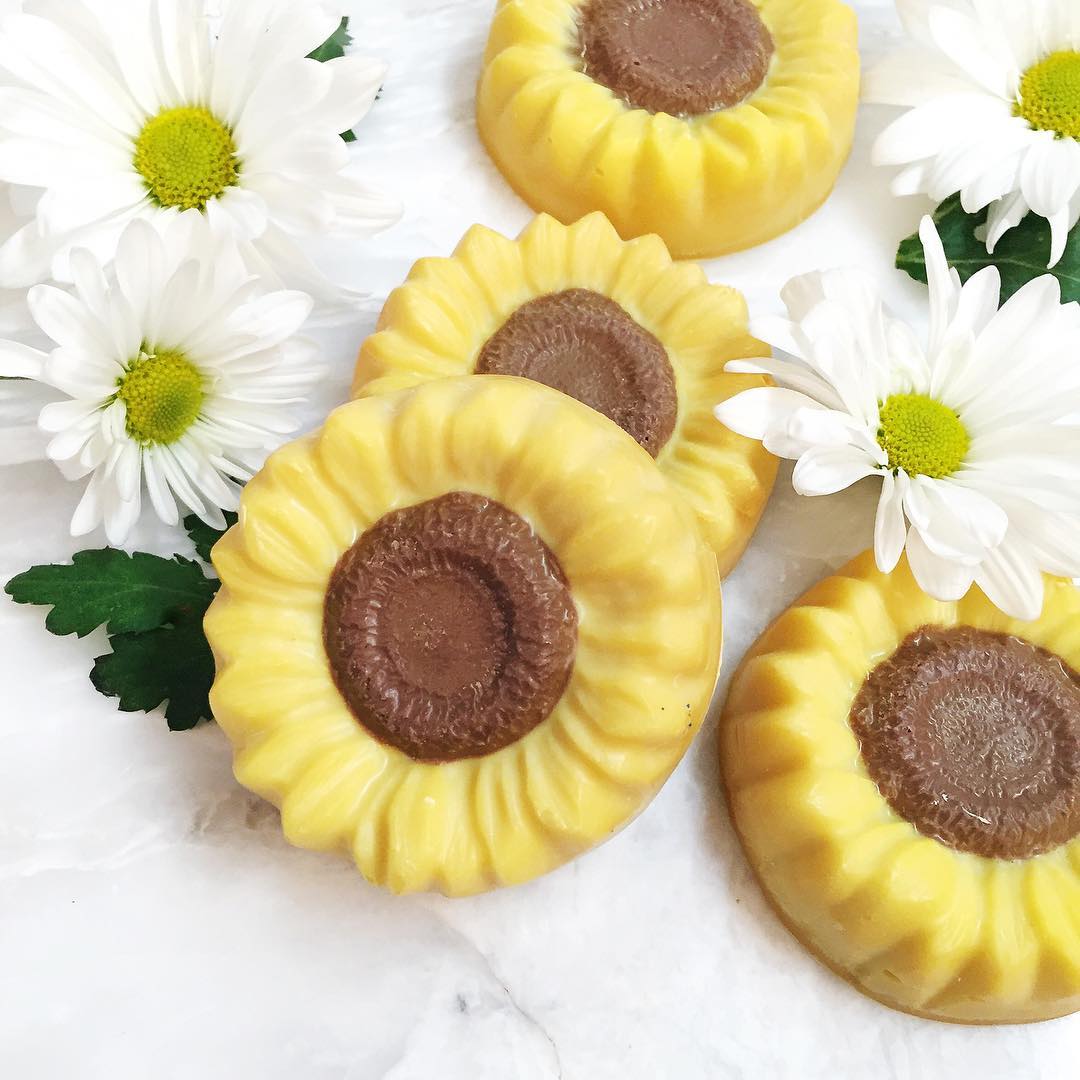 Periscope/Katch:
In case you missed it, check out all the gorgeous soap I received in my Soap Swap box! Check out this blog post to read about each bar. I was blown away with the variety of techniques and beautiful packaging of each bar. Check out the video below to watch me open my box.
To keep up with soapy social media throughout the week, you can follow me on Twitter, Tumblr, Instagram, Pinterest, Vine, Katch, YouTube and Snapchat.  I'm Bramble-Berry on Snapchat. Don't forget to tag your soapy projects on Instagram with the hashtag #SoapShare and #PureSoapmaking so I can see what you're making! =)