This week featured several tutorials inspired by the new Spring Fever Fragrance Collection. The collection includes Blooms and Berries Fragrance Oil, which has notes of strawberry, pear, jasmine and musk. To complement the scent, the Painted Berry Bath Bombs have a green, purple and pink design on top. The design is created by mixing mica with 99% isopropyl alcohol and "painting" on top of each one. It's a fun way to dress up bath bombs.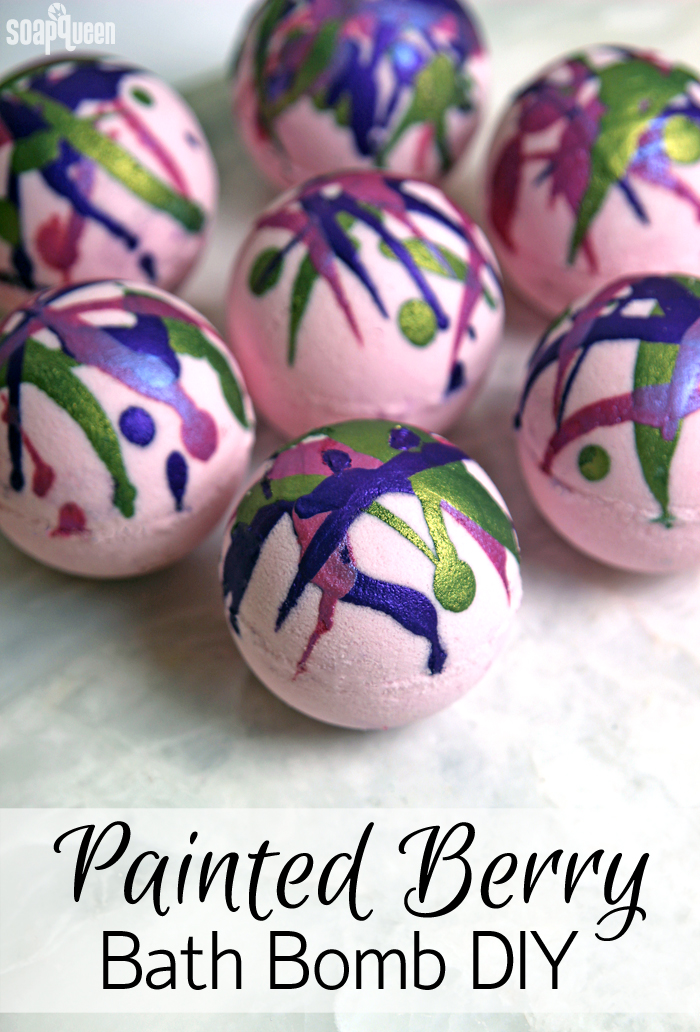 The collection also includes Sunflower Fragrance Oil, which is a sophisticated blend of grapefruit, sweet grass, lily and sage. It is used in the Sunflower Cold Process Soap Tutorial. To go with the theme, yellow and brown soap are layered into the Sunflower Mold. The bars are perfect for spring and would be a great Mother's Day gift.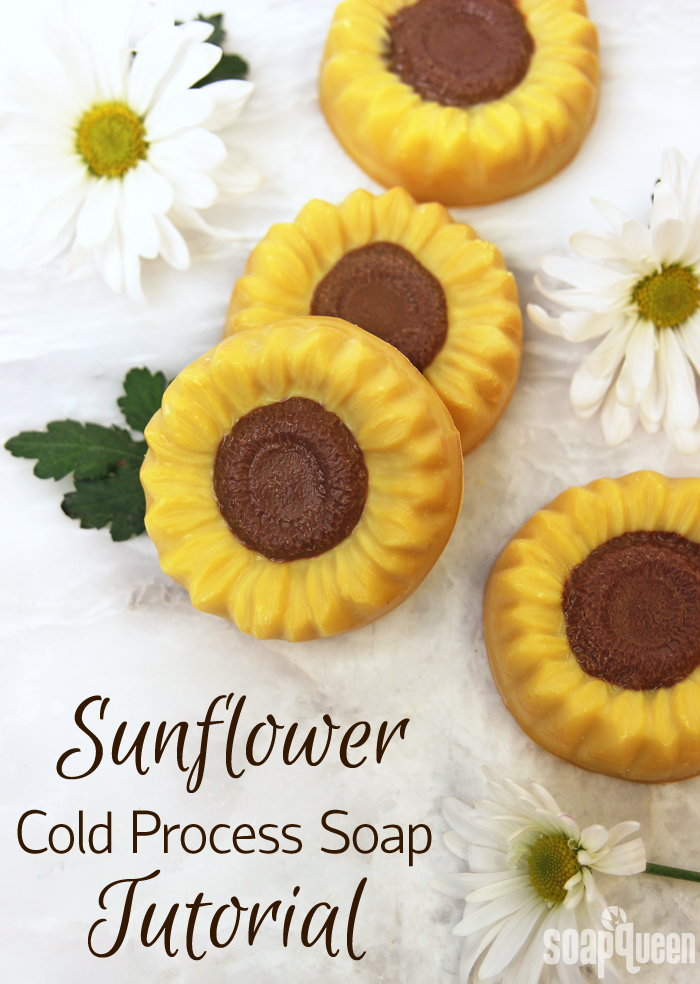 Participants in the Spring 2016 Soap Swap received a sample of the Spring Fever Fragrance Collection in their box. They also received 10 handmade bars from soapers around the country. This time around I decided to participate in the swap. The soaps in my box are so gorgeous and creative. Check out the Spring Soap Swap Unboxing Video post to see what I got.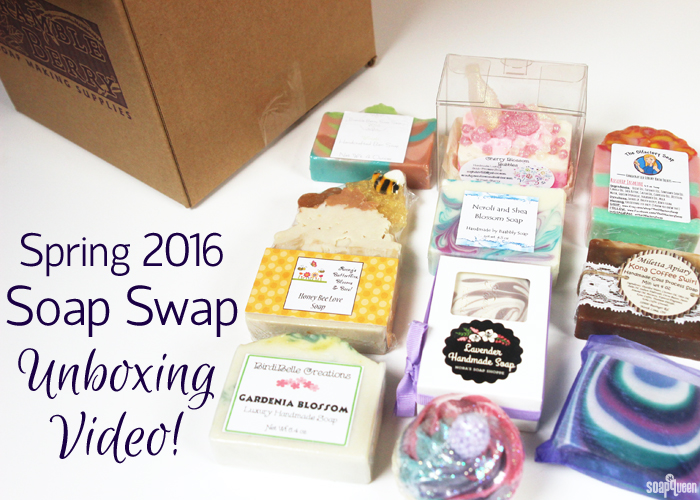 After the Soap Swap, I headed to Nashville for the 2×4 Live Workshop. For two days, Donna Maria Coles Johnson of Indie Business Network, Lela Barker from Lucky Break Consulting, Kayla Fiorvanti from Selah Press and I talked about small business. Some of the topics were how to use technology to build brand awareness and how to market to your ideal customer. Click through the 2×4 Live Workshop 2016 Recap to learn more.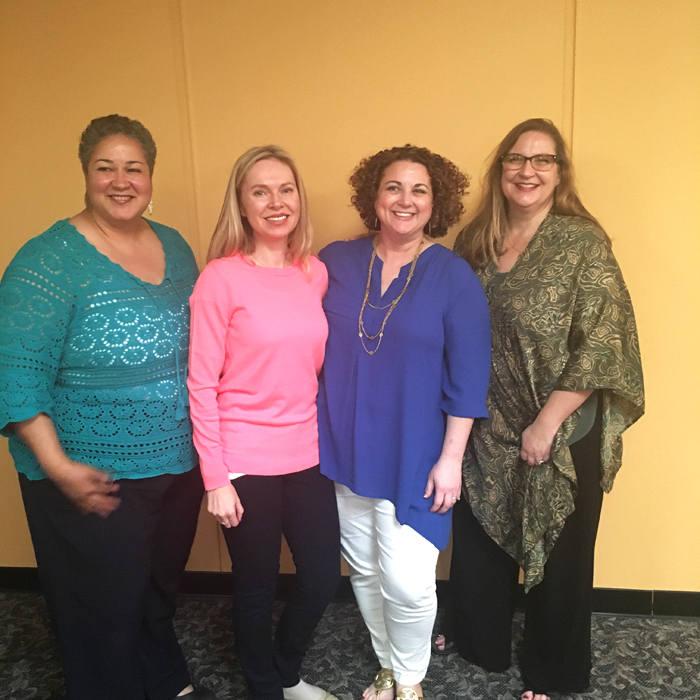 With such a busy schedule, it can be tricky to focus on one task at a time. To master the art of focus, it helps to prioritize your responsibilities. I like to plan my week on Sunday, both online and with a paper planner. Completely focusing on the big priorities can help you avoid small distractions during the day. Get more tips in the Power of Focus post.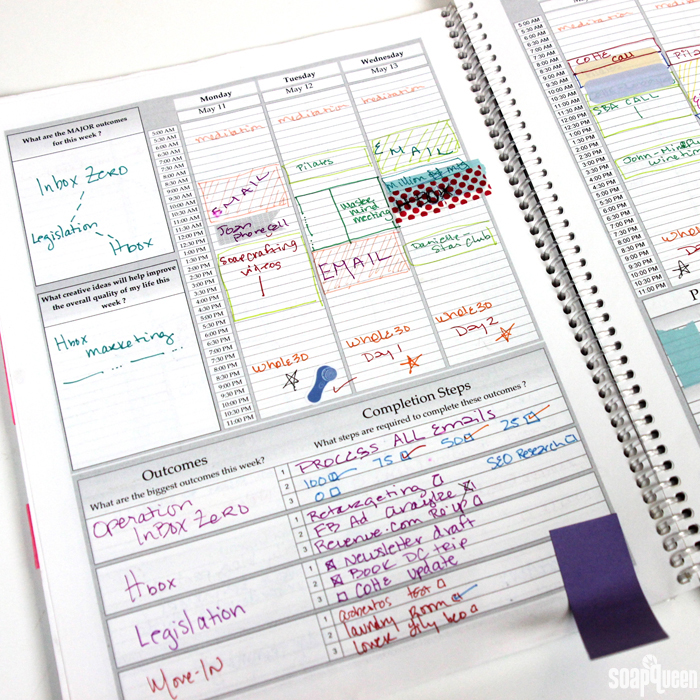 One thing I always make time for is looking at the beautiful handmade products posted on our social media sites, like this week's Facebook Photo of the Week by Alicia with Pixies Soap Shop. Her stunning soap is inspired by Halcott Mountain in New York.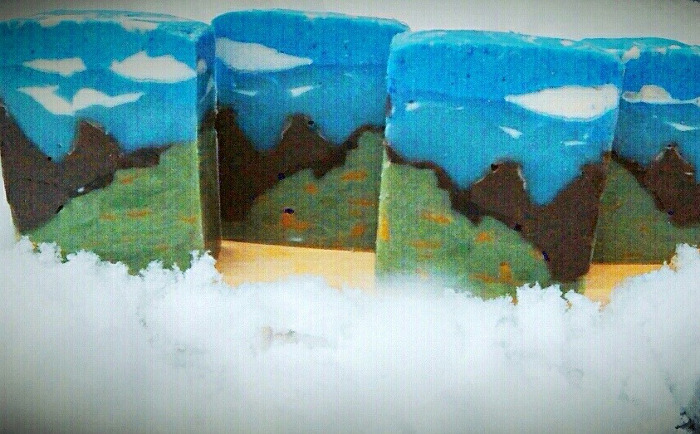 Alicia's soap is amazing. The beautiful landscape features mountains, grass and even clouds in the sky. I love her attention to detail. For more soap inspired by scenery, check out the Alpine Adventures Cold Process Tutorial. The Stormy Seas Cold Process Soap is inspired by Washington state winters.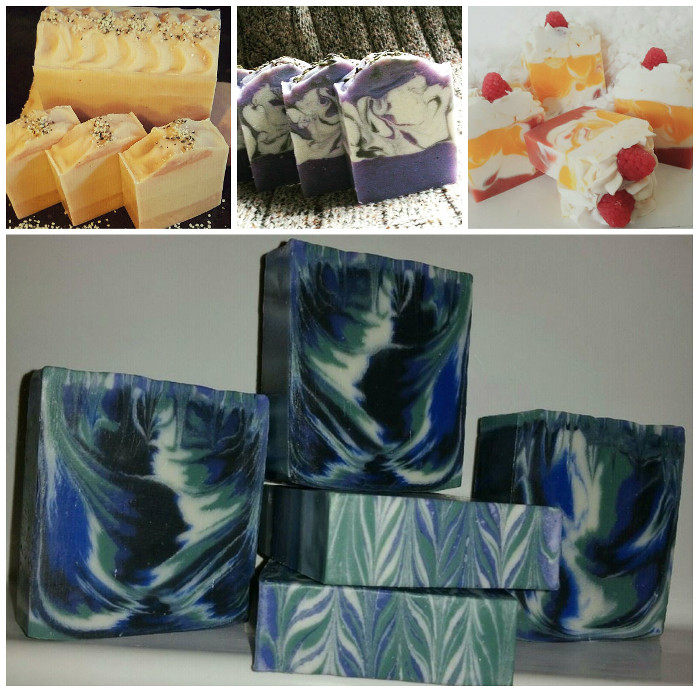 Above (clockwise, top left) are Alicia's Thieves Oil Soap, Lavender Soap, Raspberry Lemon Soap and Cranberry Fig Soap. If you love Alicia's Raspberry Lemon Soap, check out the Lemon Poppy Seed Cold Process Soap video for more foodie inspiration. The Doughnut Melt and Pour Soap is perfect for anyone with a sweet tooth.
Find Pixies Soap Shop
On Facebook
On the web
This week's Instagram Photo of the Week by Jsem Karolinka was made in honor of International Carrot Day. The flower pattern on the bars is so gorgeous, and I love the warm color. The photo is really beautiful as well. See more of their work on their Instagram page.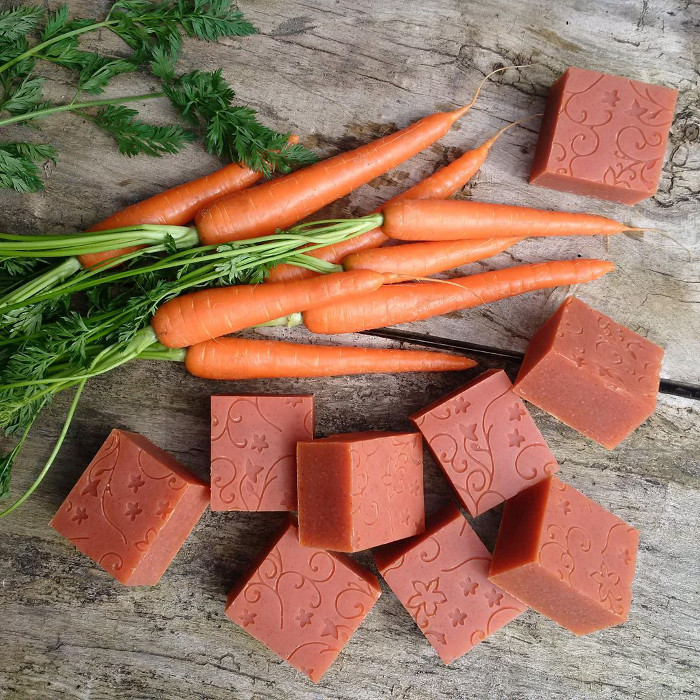 Post pictures of your crafty creations on the Facebook page each week for a chance to be featured on the Soap Queen blog and receive a sweet soapy package from Bramble Berry. Photos are chosen based on consensus from the Bramble Berry staff, so the best way to increase your chances of winning is to show us lots of photos!
To participate in the Instagram contest, hashtag your pictures with #soapshare. Each Friday, I will pick a photo on Instagram to be featured on the Bramble Berry Instagram account.
For those of you who have been featured on the blog, we now have an official "Featured on the Soap Queen" badge! You can include that badge on your website, blog, pictures, etc. To save the badge, click here. =)