Happy weekend everyone! Yesterday I had a Pure Soapmaking book signing at Village Books, and it was so fun to meet fellow soapers. Thanks to everybody who came. If you have your copy of the book, there is still time to enter to win one of ten $25 Bramble Berry gift certificates. Simply post a selfie with the book on Twitter or Instagram and use the tag #PureSoapmaking. The contest ends on February 15th, so don't wait.
It's kind of hard to believe that tomorrow is Valentine's Day. Time has been flying this year. The good news is there is still time to bid on the items in the Lovin' Soap Project Auction. All proceeds go to the Lovin' Soap Project, which helps improve the lives of women and girls through health, education, soapmaking, etc. This year we donated a signed copy of Pure Soapmaking and the Annatto and Yarrow Cold Process Kit. I highly recommend checking the auction out – it benefits an amazing organization. If you're looking for some love inspired projects, check out my favorite pins below. There are some great last minute gift ideas.
Top left to right, clockwise: 
Instagram:
I will be shooting several Soap Queen TV videos in the beginning of March. To make sure the projects work perfectly, they are tested a few times. Below is a blue ombré cold process project that's in the works. It's scented with Bonsai Fragrance Oil for a crisp and unisex scent.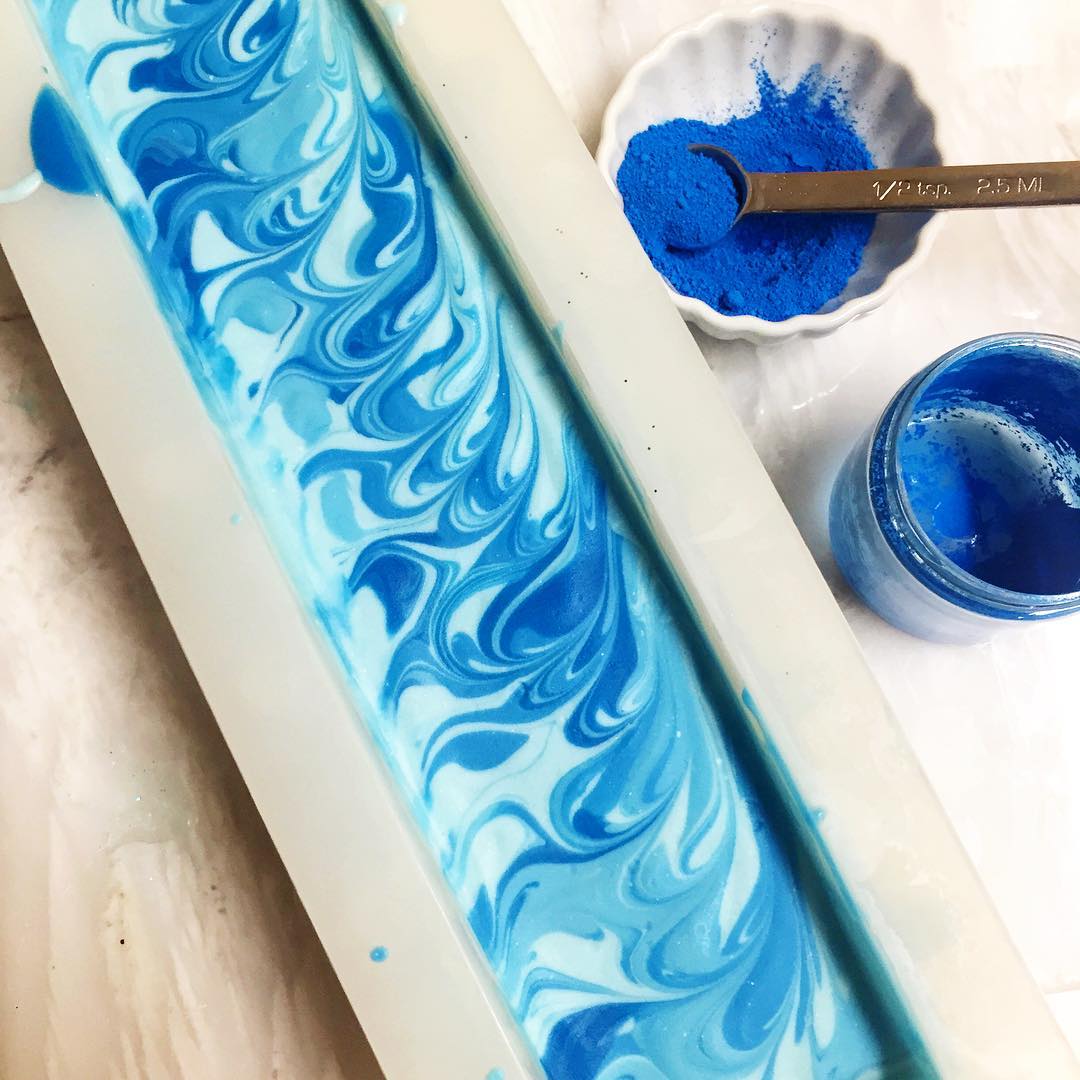 In addition to Soap Queen TV projects, I've also started working on projects for spring. Below are cold process sunflowers, made in this cute Sunflower Mold. It's scented with a new fragrance oil that will be released soon! Hint: it smells sunny. =)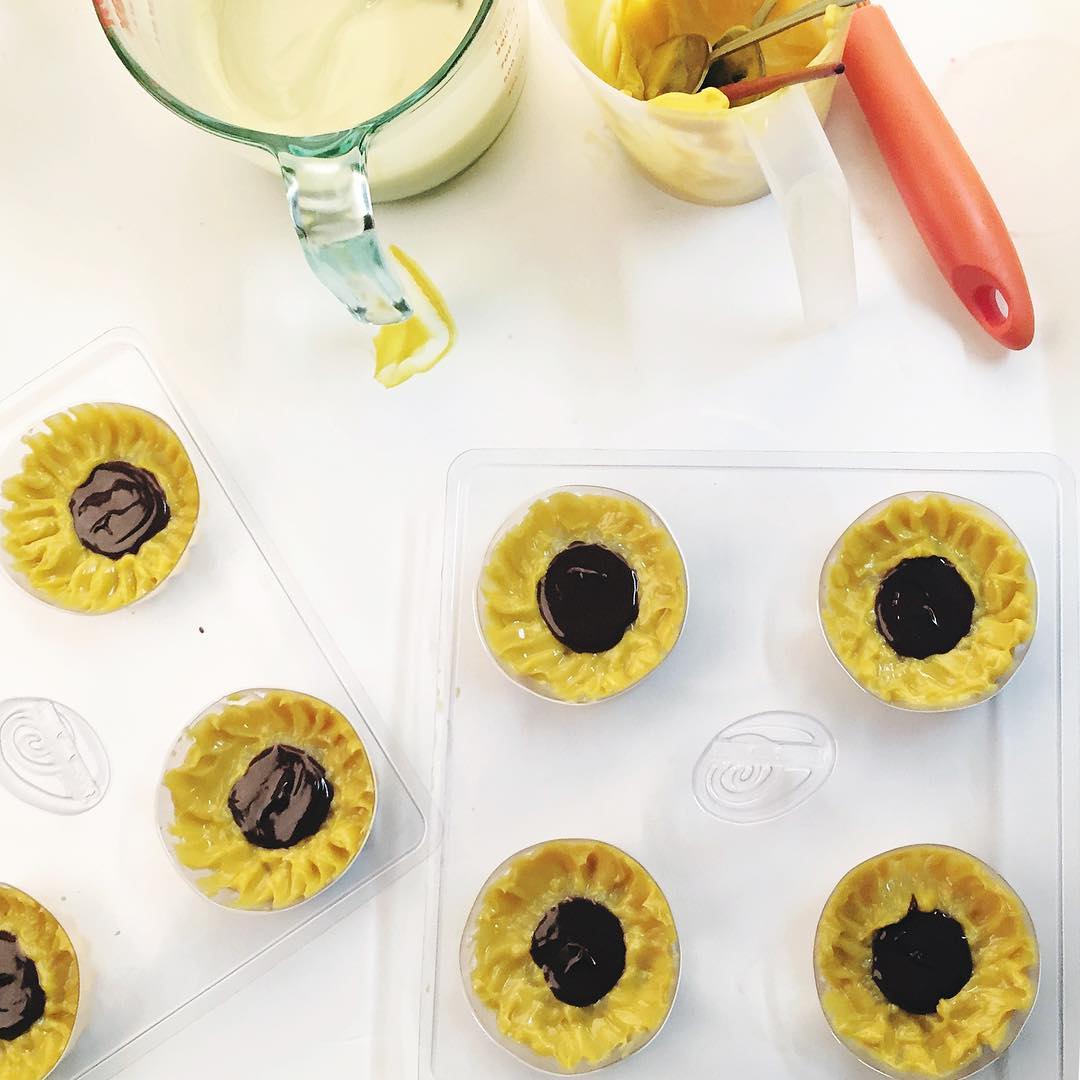 Katch:
Katch is a website that allows you to save Periscope videos. Check out my channel here, and find me on Periscope (username: brambleberry) to see the videos live. Earlier this week, I tested a spin swirl cold process project for Soap Queen TV. The spin swirl is a tricky technique, because the texture of the soap needs to be absolutely perfect. I'm so happy with how it turned out. What do you think, would you like to see this project on Soap Queen TV?


To keep up with the latest soapy social media throughout the week, you can follow me on Twitter, Tumblr, Instagram, Pinterest, Vine and YouTube and Snapchat. To watch my 'stories', which include sneak peeks into future projects, add me. I'm Bramble-Berry on Snapchat. Don't forget to tag your soapy projects on Instagram with the hashtag #SoapShare so I can see what you're making! =)