There are lots of new things at Bramble Berry right now. The website received an update, along with the product labels (look for a post on those soon!) We also have plenty of new soapy products. Of course one of my new favorite products right now is my new book, Pure Soapmaking. There is still time to post a selfie with the book on Instagram or Twitter for a chance to win ten $25 Bramble Berry gift certificates. Tomorrow is the last day to enter, so don't wait. I love seeing all the entries so far, see some of them here. Then, pick up your copy of the book here.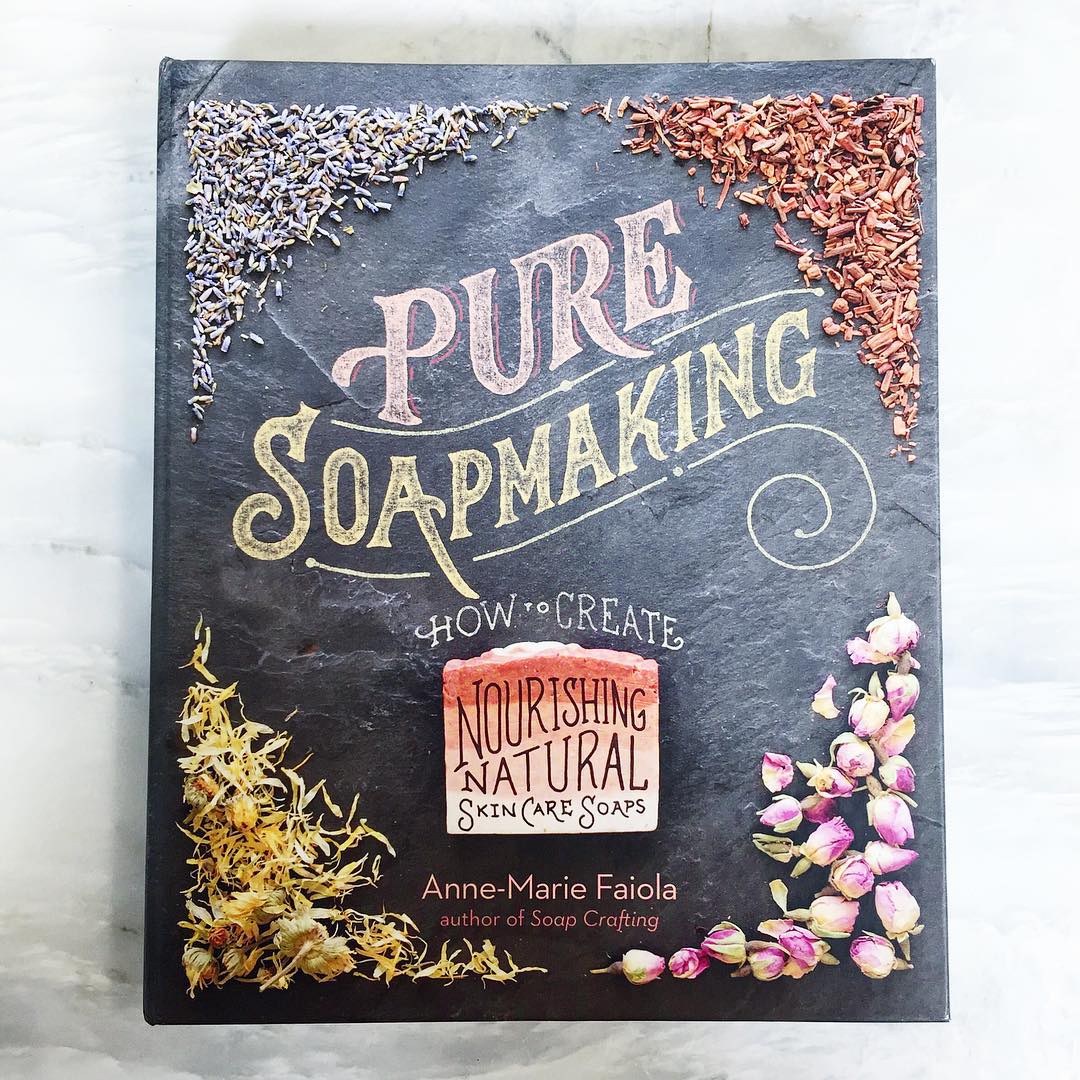 The Pure Soapmaking book uses natural colorants, such as rose clay, spirulina powder and indigo power. If you have never worked with natural colorants before, the new Natural Colorants Sampler Pack is a great way to give them a try. The pack includes .2 ounces of nine natural colorants. The pack was specifically designed so you can create a natural rainbow effect in your cold process soap, as shown below on the right. Look for that tutorial soon.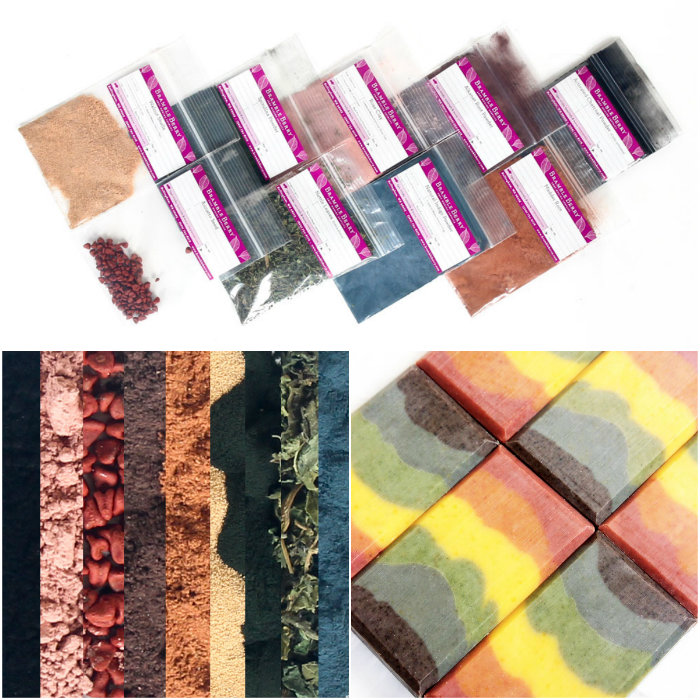 The Natural Colorant Sampler Pack includes nine natural colorants that can be used to make the rainbow soap shown on the right. 
Looking for more natural options? We brought in French green clay, nettle leaf and comfrey leaf. French green clay is amazing in facial masks. It also works well in cold process soap, as shown in the Avocado and Spearmint Cold Process Project. Both nettle and comfrey leaf can be used to infuse your soapy oils, or they can be added directly into soap.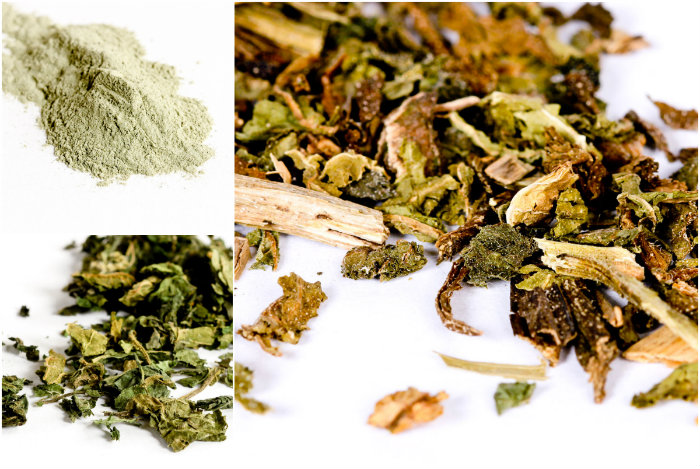 Top left, clockwise: French green clay, comfrey leaf, nettle leaf
On the other end of the spectrum, 16 new micas were added in December. In particular, we focused on shades of green, blue, purple and orange. It was incredibly important that these colorants all work well in cold process soap, as micas have a tendency to morph in the harsh pH environment. Check out the shades in cold process below. If you'd like to see them in melt and pour, click here.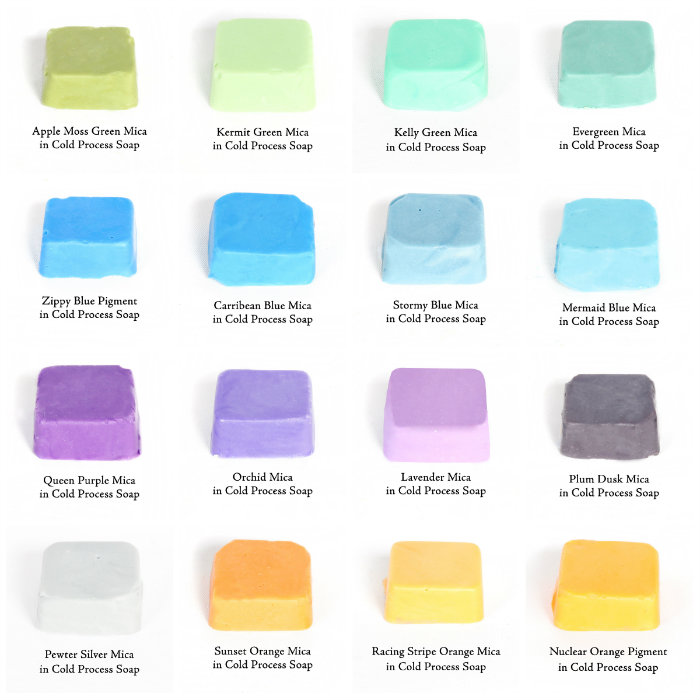 Top Row: Apple Moss Mica, Kermit Green Mica, Kelly Green Mica, Evergreen Mica
Second Row: Zippy Blue Pigment, Caribbean Blue Mica, Stormy Blue Mica, Mermaid Blue Mica
Third Row: Queen's Purple Mica, Orchid Mica, Lavender Mica, Plum Dusk Mica
Fourth Row: Pewter Silver Mica, Sunset Orange Mica, Racing Stripe Orange Mica, Nuclear Orange Pigment
Not sure which mica is the perfect shade for your projects? The new Mica Sampler Packs are here to help! There are four new packs: the Green Mica Sampler Pack, Purple Mica Sampler Pack, Blue Mica Sampler Pack and the Rainbow Mica Sampler Pack. All of the packs include .2 ounces of various micas, so you're sure to find the right color.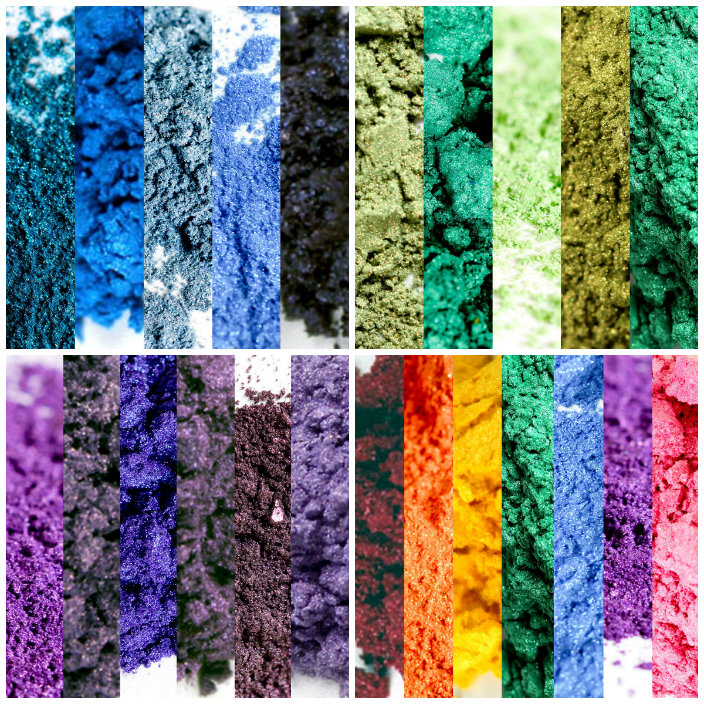 Top left, clockwise: Blue Mica Sampler Pack, Green Mica Sampler Pack, Purple Mica Sampler Pack, Rainbow Mica Sampler Pack
We have also brought in several new molds. My personal favorite is the new Owl Soap Mold. I can't wait to make something with it. If you're looking for a cute love inspired shape, the new Love with Flowers Tray Mold or the Guest Mini Heart Mold would be perfect. In particular, I think the Guest Mini Heart Mold would make really cute bath bombs.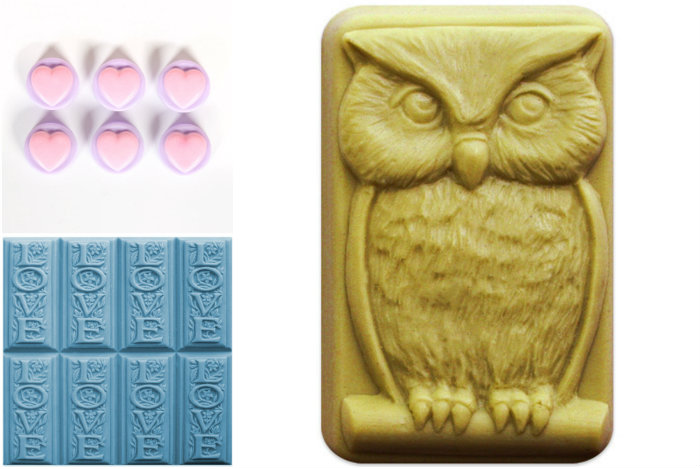 Top left, clockwise: Guest Mini Heart Mold, Owl Soap Mold, Love with Flowers Tray Mold
After years of making wax tarts, I decided it was finally time to bring in some warmers. You can now find two different warmer varieties: the Spiral Flowers Tealight Warmer and the White Leaves Tealight Warmer. Both warmers are made out of ceramic  and feature cute floral cutouts. Simply place a tealight inside the warmer and place your scented wax melt in the top. Just be sure to never leave your warmer unattended.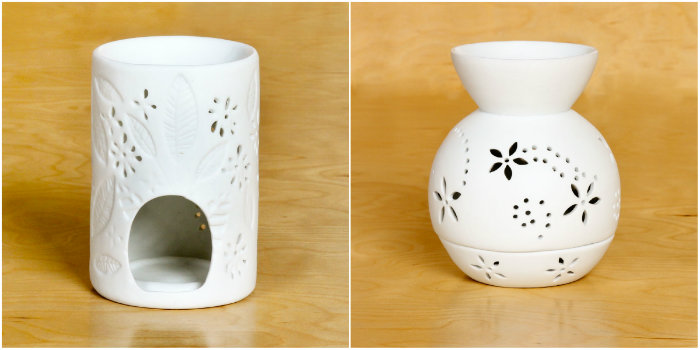 Left to right: White Leaves Tealight Warmer, Spiral Flowers Tealight Warmer
Other new items include Facial Treatment Masks, Beard Oil Base, Propylene Glycol and a Multi-Pour Tool for 10″ Silicone Mold. I'm currently working on a recipe to use with the Facial Treatment Masks. They may look a little frightening, but they are a great option for facial treatment products. Be on the lookout for that tutorial. =)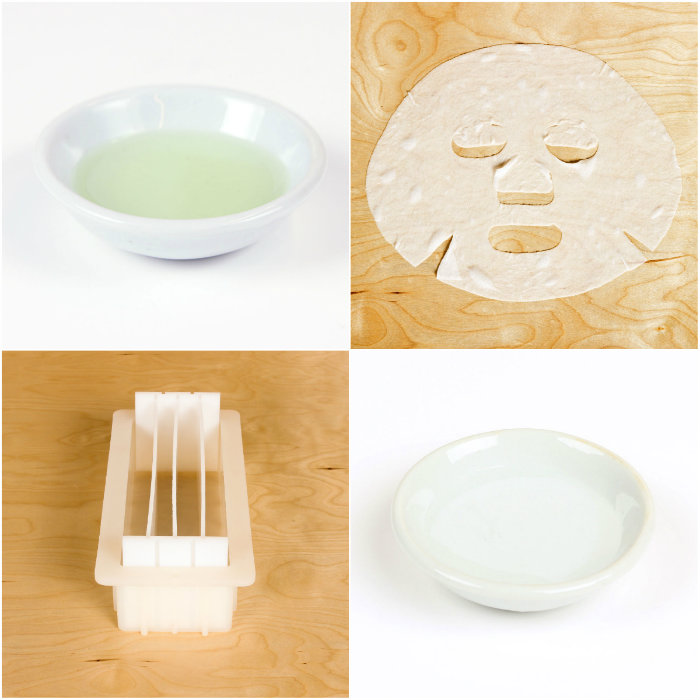 Top left, clockwise: Beard Oil Base, Facial Treatment Masks, Propylene Glycol, Multi-Pour Tool for 10″ Silicone Mold
If you're curious what's new at Bramble Berry, click the green "What's New" button right next to the search bar at the top of the page. Or, click here. There you'll find all the recently added items. Is there anything in particular that you want to see at Bramble Berry? We have a lot of fun new products in the works, including fragrances for spring and silicone mats!