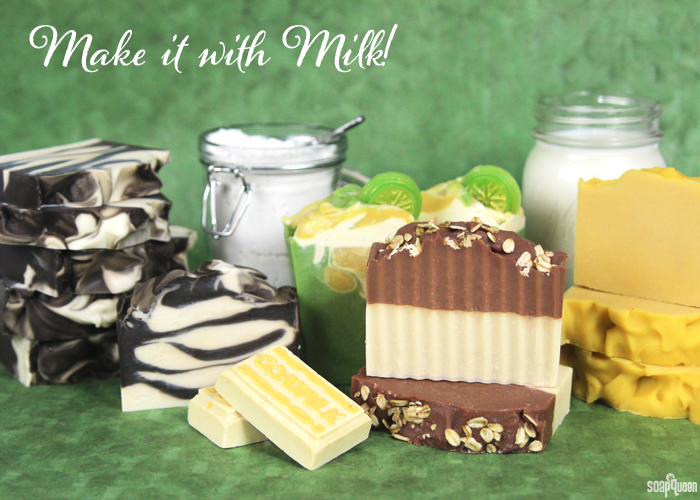 Soap making with milk is popular because of milk's natural moisturizing properties. For the past two weeks, the blog has been full of soapy projects made with milk and milk powders. Milk can replace up to 100% of the water in your cold process recipe. Because milk contains natural sugars that can burn when introduced to sodium hydroxide lye, it's important to keep temperatures cool. My favorite way to prevent scorched lye milk is to freeze the milk in advance and add the lye slowly. For more information on creating the lye and milk mixture, check out the How to Add Lye to Milk for Cold Process Soap blog post.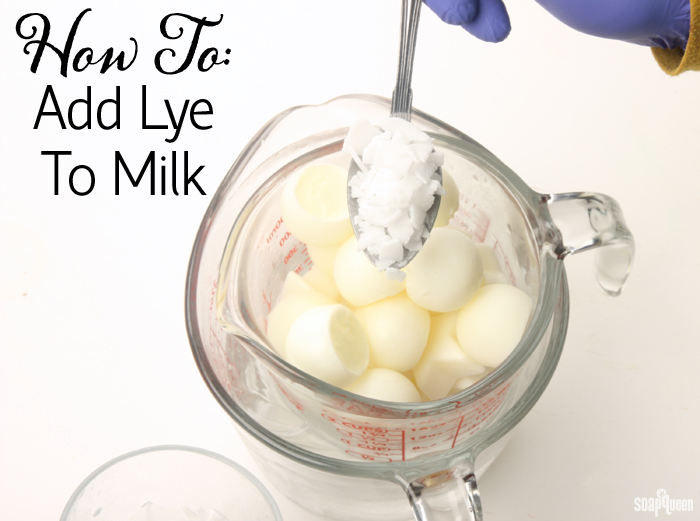 Once you have you milk and lye properly prepped, it's time to make soap! In the Buttermilk Bastille Baby Bar video on Soap Queen TV, creamy buttermilk replaces 100% of the water. This bastille bar is made with 80% olive oil, which creates a very gentle soap that is perfect for delicate skin. Carrot puree is added at trace to give a soft, natural yellow hue. This recipe was generously shared by Amanda from Lovin Soap. To see the original blog post featuring this recipe, click here.

If you love the natural look of these bars, you may also like the subdued colors in the Goat Milk & Oatmeal Cold Process Soap Tutorial. Colored with brown oxide and titanium dioxide, this bar is made with powdered goat milk. Goat milk contains vitamins A, D and B6, as well as lactic acid, which helps keeps skin smooth. This bar also contains oat extract and colloidal oatmeal to add skin-soothing properties. If you're looking for even more recipes containing goat milk, watch the Goat Milk Soap Tutorial video on Soap Queen TV.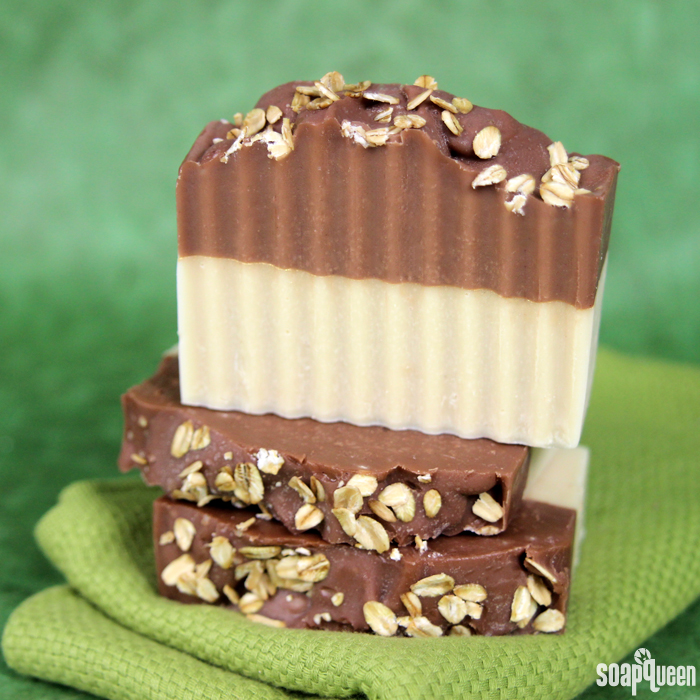 Are you wanting all the amazing properties of goat milk, but don't make cold process soap? Bramble Berry's Goat Milk Melt and Pour Base contains a full 10% liquid goat milk. The Lemon Goat Milk Melt and Pour Bars are made with this amazing base, along with zesty Lemon Essential Oil. Lemon peel gives these guest sized bars natural color and a hint of exfoliation. If you're looking for even more goat milk melt and pour projects, this Goat Milk Soap Mold Debut project is easy to make and would make a great gift.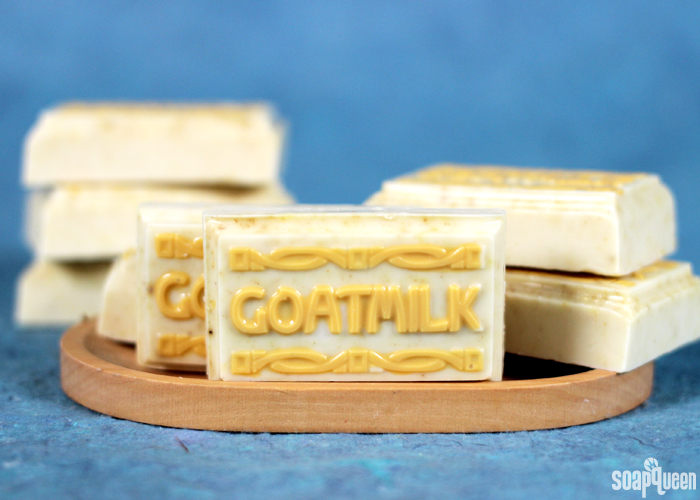 Coconut milk is another option that feels wonderful on the skin. The Lime in the Coconut Milk Cold Process Soap was inspired by the popular song, and is full of tropical flair. It's scented with a zesty blend of Lime Essential Oil and Coconut Lemongrass Fragrance Oil. Melt and pour embeds are inserted into the textured top, creating the illusion of a fruity drink. Another method of using coconut milk powder in cold process soap is to add the milk at trace, as shown in the Hawaiian Shirt Cold Process Tutorial.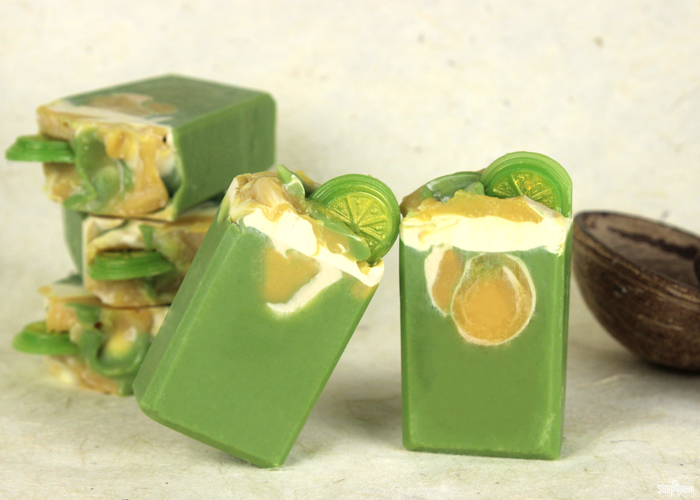 Coconut milk powder is also used in the Silky Coconut Milk Face Mask Tutorial. This versatile mask can be combined with water to create an oil-absorbing product, or mixed with oil to make a moisturizing mask. Evening primrose extract is added for its anti-inflammatory properties, making this mask great for sensitive skin.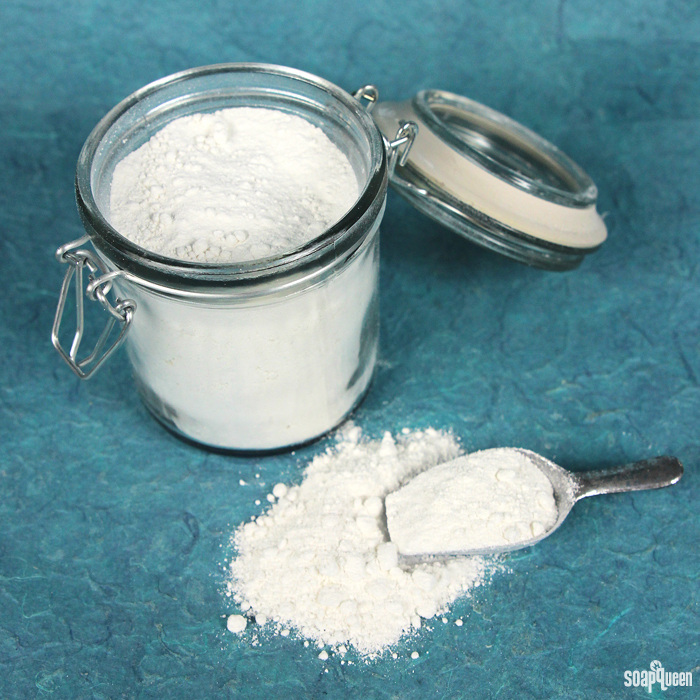 Cow milk is often overlooked as a soaping ingredient, but it also produces a wonderfully luxurious bar. In the Creamy Cow Milk Cold Process Tutorial, whole cow milk replaces the water. Contrasting layers of white and black create a pattern similar to cow coloring. The combination of Vanilla Rosewood Fragrance Oil and Grass Stain Fragrance Oil smells warm and green, similar to a happy, clean barn.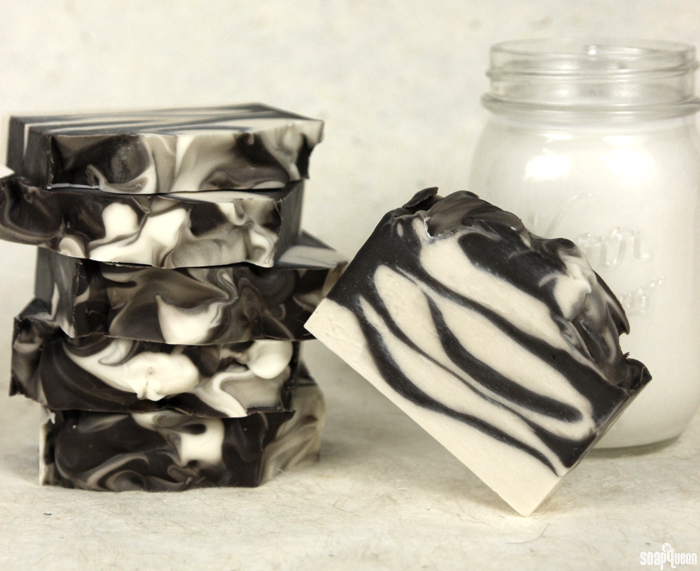 If you are thinking about making a milk project, I definitely encourage you to do so! Milk adds wonderful properties to your final bar. Just make sure you take the necessary steps to prevent scorching the milk or the soap overheating. I've had a few milk soap mishaps, but practice makes perfect. If you'd like to see an example of milk soap gone wrong, check out the Coconut Milk Soap Volcano post. Luckily I was able to salvage it with the hot process technique, you can see the final bar here.
Have you ever made soap with milk before? What milk did you use, and how did the soap turn out?