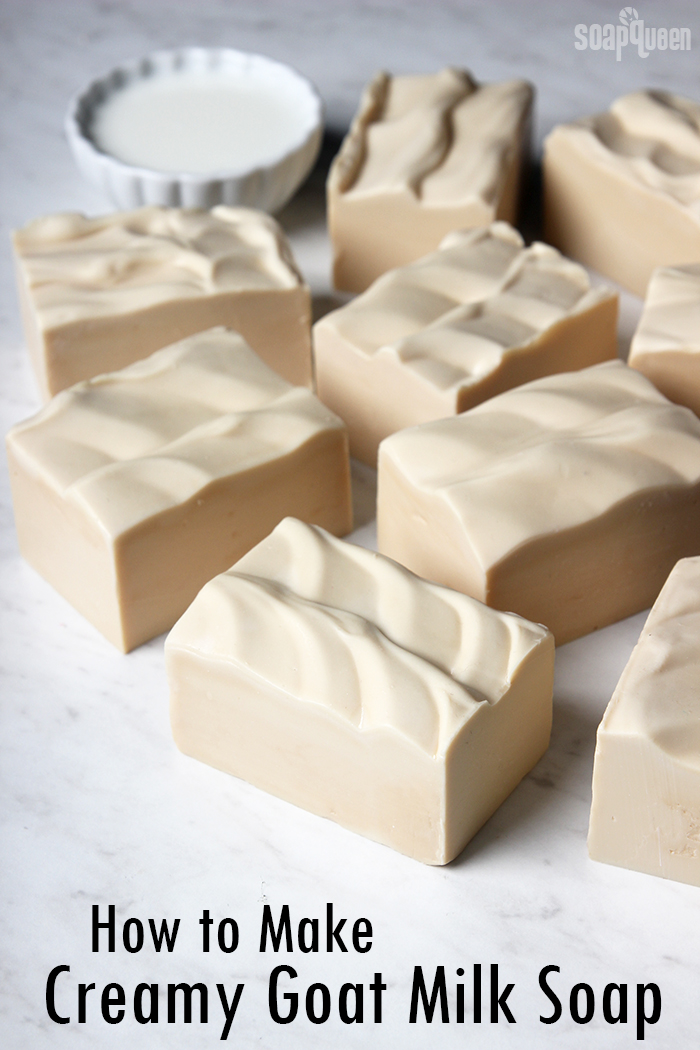 Goat milk soap is well known for its creamy lather and skin-loving properties. Goat milk is particularly nourishing because of capric-caprylic triglyceride, which helps form a barrier on the skin to help inhibit the loss of moisture. Goat milk also contains vitamins A, D and B6, as well lactic acid which is thought to contribute to skin smoothness. It's no wonder why goat milk soap is loved by so many!
This goat milk soap recipe contains goat milk from a local farm. Using fresh goat milk is a fantastic way to highlight local products and the unique, handmade properties of your goat milk soap. If you can't get your hands on fresh goat milk in your area, powdered goat milk is a great alternative. You may also find goat milk at your local grocery store, co-op or farmer's market.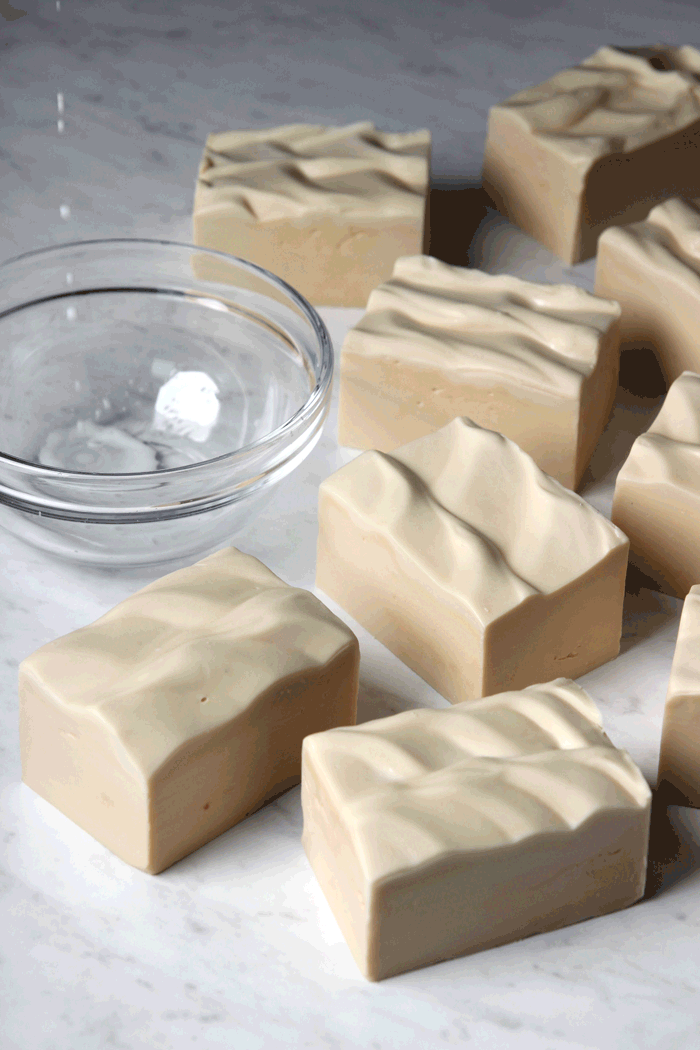 Creating goat milk soap does take some extra prep work. If you've never tried making milk soap before, you may want to get a simpler cold process soap recipe under your belt first (this one is great!). Adding lye to milk can scorch the milk without proper preparation. Freezing the milk first keeps temperatures cool and prevents scorching. Learn how to prep milk for milk soap, and watch this Goat Milk Soap video to see the process in action.
If you're ready to dive into goat milk soap for the first time, this recipe is perfect. It's simple with one color and a thick texture, so no need to worry stick blending too much. It's scented with Oatmeal Milk and Honey, one of our all-time most popular fragrance oils. It does discolor in cold process soap, so titanium dioxide is added to keep the bars light and creamy looking. There is something so appealing about a simple bar of creamy milk soap!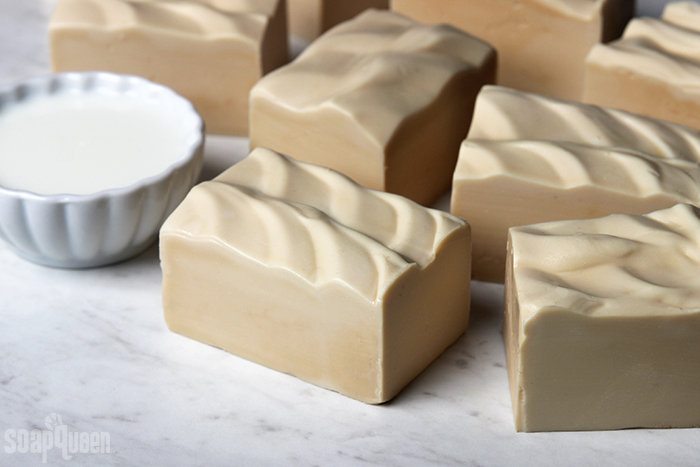 [Read more…]