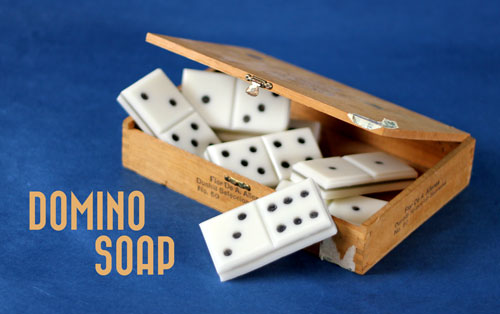 In this episode of Soap Queen TV, I show a fun melt and pour technique for creating soaps that look like over-sized dominoes. I used a luxurious blend of Honey and Goat Milk melt & pour soap to make the perfect ivory color.
To make this soap you will need:

Get everything you need to make this soap.
Note the video lists 16 oz of Honey M&P but we actually used 18 oz. using a little less in the final layer won't ruin your soap, so if you only have 16 oz of honey soap – it will still work!