Raise your hand if you were at the Handcrafted Soapmaker's Guild Conference in Portland, Oregon. Whoop de whoop! We hope you had a chance to see these soaps in person (and gave them a sniff). We used the Goat Milk Melt and Pour Soap base with Fresh Snow Fragrance Oil and Activated Charcoal for colorant. Oh, and how could I forget, we used our brand new Goat Milk Soap Mold that we designed just for you milk lovers. Got goat milk?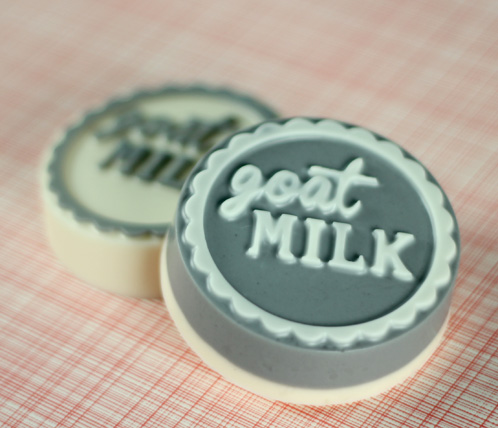 Ingredients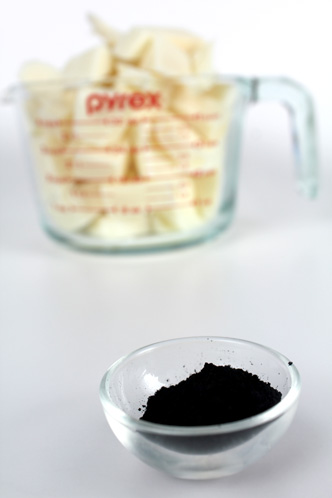 ONE: Melt 12 ounces of Goat Milk melt and pour soap in the microwave (in a heat safe container) on 30 second intervals. Once the soap is fully melted stir in .3 ounces of Fresh Snow Fragrance Oil. Mix well.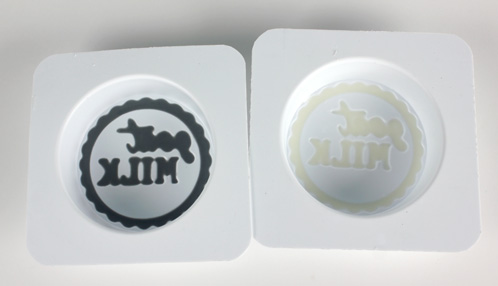 The mold you get from BB actually has 4 cavities, what you see above are the original prototypes that I was playing with in the soap lab.
TWO: Fill in the "goat milk" letters and border with soap using dropper or injector for accuracy and let the soap cool.
Hint: For the grey color, add 2 mini scoops of Activated Charcoal to 8 ounces of Goat Milk melt and pour. Stir well. Spritz with rubbing alcohol if you get any clumping.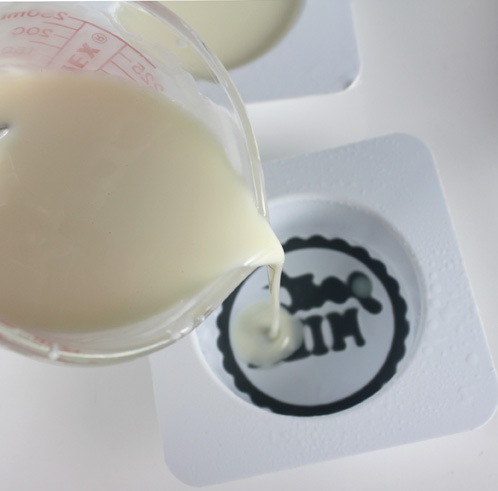 THREE: Spritz the first layer of cooled soap with rubbing alcohol and pour your second layer of soap. Make sure that your second layer of soap has cooled down to at least 130 degrees before pouring (we don't want to risk melting our perfect goat milk details).