The Bramble Berry Team and I are enjoying the first full day of the Handcrafted Soap Guild Conference in Portland, Oregon. We've been on the go since Tuesday morning at 5 am and we haven't stopped since (and we're loving every second of it). I've really enjoyed the inspirational speakers and classes but my favorite part so far has been meeting our customers and Facebook friends that we interact with on a daily basis. It's like we already know each other when we've actually never met in person. Call me corny, but it's such a fun experience. There has been lots of hugging.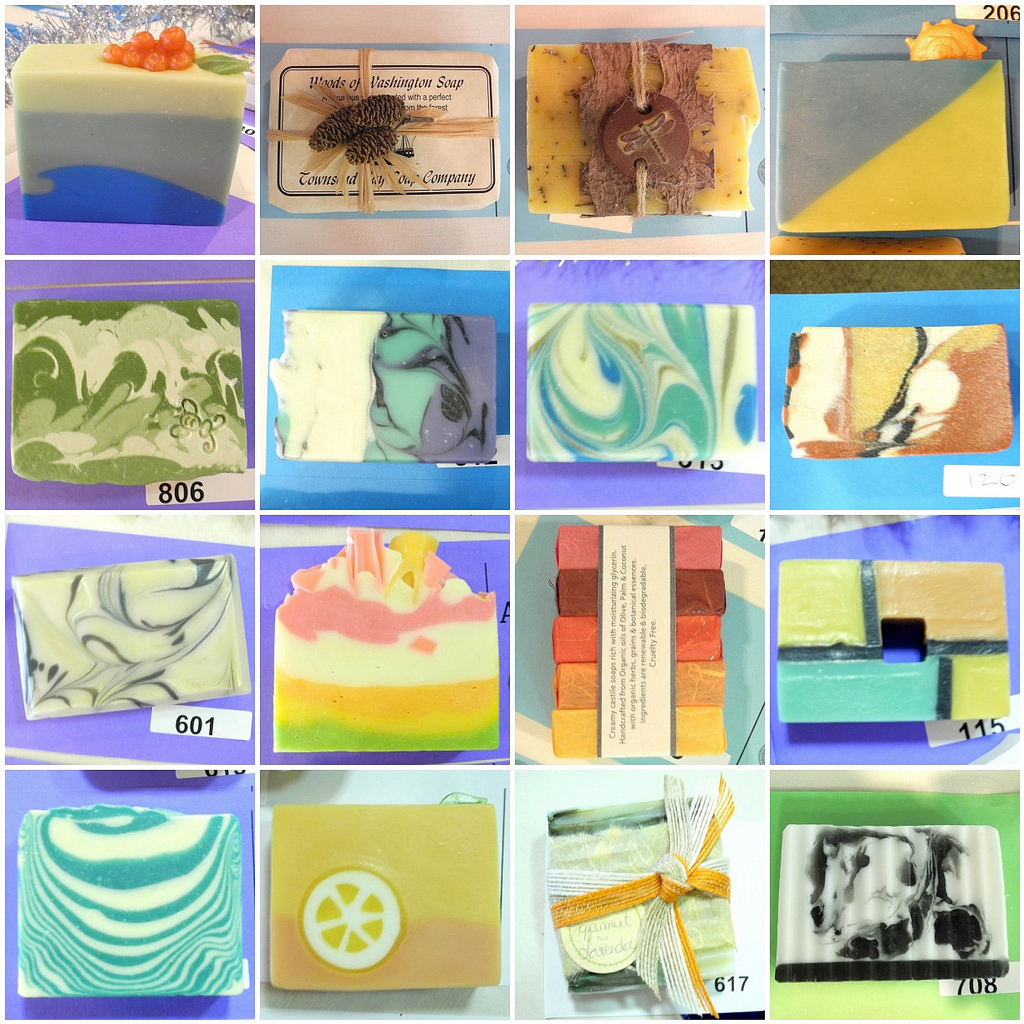 Above is just a small fraction of the soaps entered in the Soaper's Showcase. They're all competing in different categories; Best Scent MP, best appearance MP, Best Scent CP/HP, Best Appearance CP/HP, Best Packaging, Something Different and Best in Show. I was like a kid in a candy store, literally touching and picking up every single soap for a sniff. I am so inspired by the designs, the colors and yes, the scents.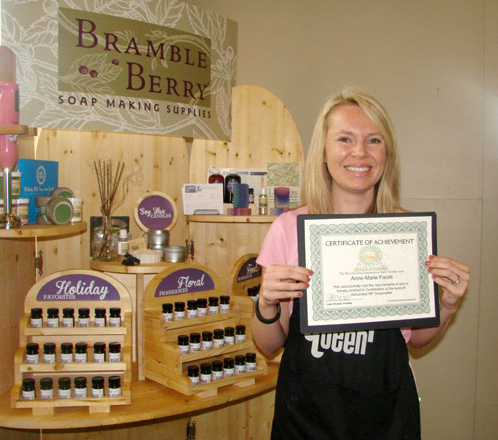 And guess who passed her test and is now an advanced certified cold process soapmaker? Yep. That would be me. Every year the HSMG proctors a cold process test for certification. Yes, I've been soaping for nearly 20 years but it still feels great to hold an official certificate in my hands (don't laugh)! I also passed the advanced melt and pour test.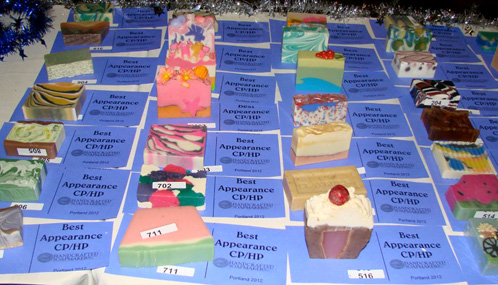 Last night, Debbie May (Wholesale Supplies Plus) and I (eh hem, Bramble Berry) co-hosted a Casino Night for the conference attendees. It was a fun, engaging night and it was great to learn more about the soapers here. There are some seriously impressive businesses represented here (and even a dual soap and cupcake shop? Really! Is she in my head? How did she know that was my dream too!?!). It turns out that there appears to be a correlation between soaping and gambling because some of the ladies were **sharks**. Word to the wise: do not play poker with soapmakers. You will laugh and laugh and whoops, find yourself penniless.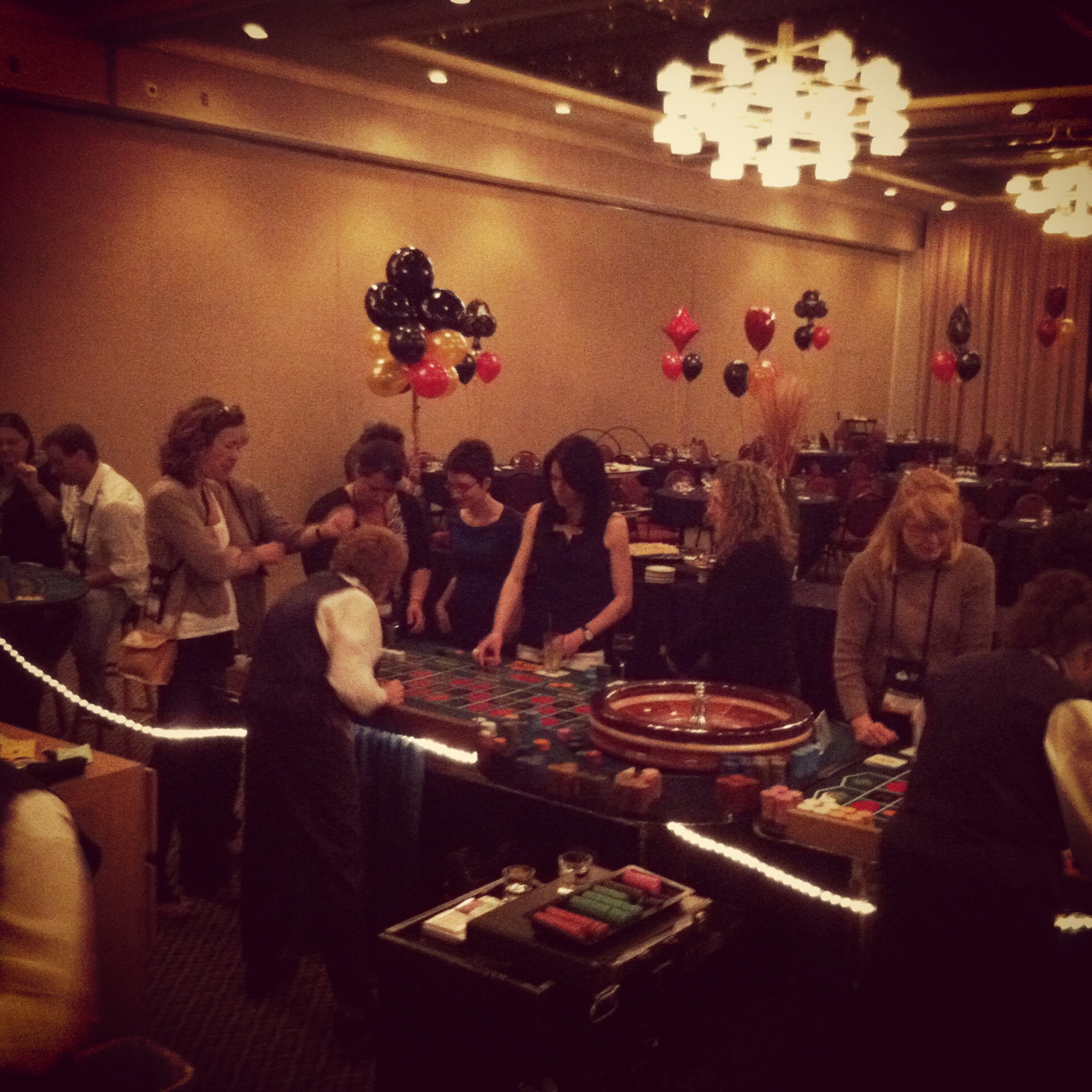 If you're here at the show,  please stop by our booth and say 'Hi.' I would love to meet you and learn more about how you're using our products and how we can help you be more successful.