We have been hard at work on our Handcrafted Soapmaker's Guild annual conference display for the last few months. First came the visioning and sketching process. We knew we couldn't bring all of our products so we carefully planned out what we wanted to bring and then designed the displays around the products we wanted to showcase. It was hard figuring out what products made the cut (because, of course, they're all our favorites).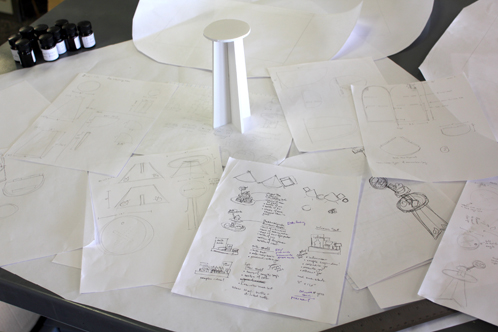 Before we finalized the plans, we made the entire display as a mini model out of foam core boards. Our ratio was 1/2″ to 1 foot. We have the cutest little dollhouse display (that is, if you're into staging retail stores instead of playing house).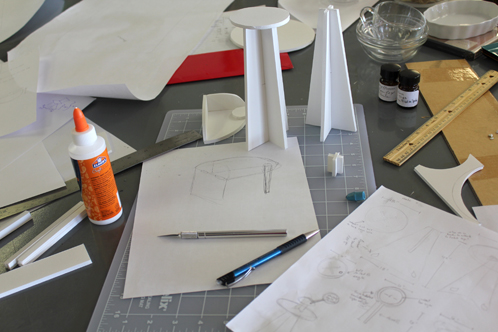 Then, deep breath, it was time to cut. Our soap mold company has a large CNC machine, which we use to cut out the soap dies. It also is useful for making custom displays (or elaborate doors, or large signs). We designed and produced the entire display in-house, with our awesome team.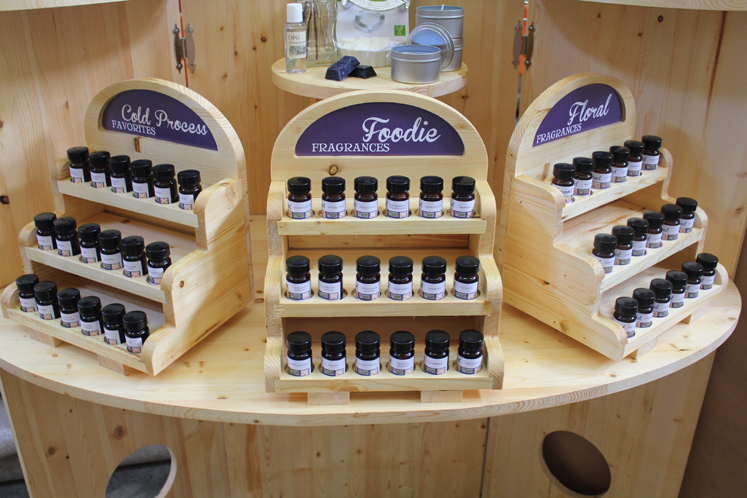 We will be open during normal vendor hours and can't wait to meet everyone! We have our best selling fragrance oils, our latest limited editions and examples of our recent soaps so you can see how different colors work in cold process soap.  We also brought some of our most popular non-soap recipes from the blog for you to see in person (bath bomb cupcakes, whipped butters).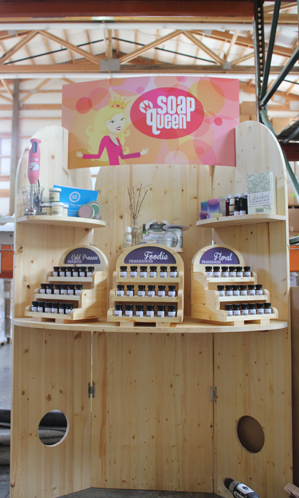 Kat and I are so excited to teach classes and talk soap for three days straight. Amber and Courtney will be manning the Bramble Berry booth. They've both made soap for years and have been on the Bramble Berry team. We'll be GIVING AWAY our sample goodies at the end of the week so make sure you stop by the booth to enter to win the samples displayed at the booth. We have 15 total display set prizes (and one of the prize packages includes our awesome new Pink Stick Blender!).