There's no doubting the popularity of goat milk soaps, and Janelle of Jangle Soapworks has elevated milk soaping to an art form. Janelle lives in rural Wisconsin with her family and her small herd of alpine dairy goats. The goats are milked by hand and then the fresh, raw milk is added to the soaps for extra skin-nourishing goodness. All of Janelle's beautiful soaps include 100% goats milk instead of distilled water, and her favorite way to scent and colors soap is with natural colorants and essential oils. Read on to learn more about Janelle and her happy herd of goats!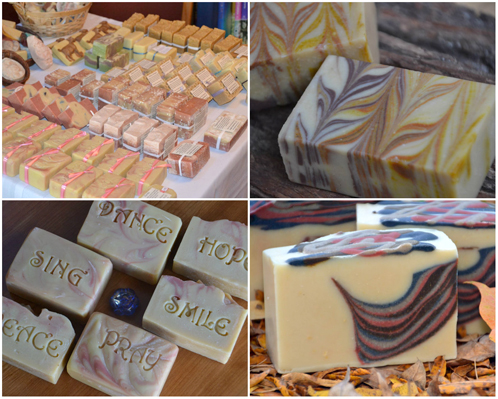 How long have you been soaping for and how did you get started?
I have been making soap for about a year and a half now.  I have my own dairy goats that I milk and use the milk in a variety of ways (but soap was always missing).  Quite a while ago, a friend gave me a very simple soap making kit that included everything except the lye.  I didn't know where to get that and was scared to work with it anyway.  My kit sat unused for a long time.  Finally, I met someone who invited me to participate in an afternoon of soap making with them.  I was hooked!  The lye wasn't so scary and I got started.  I haven't been able to stop since.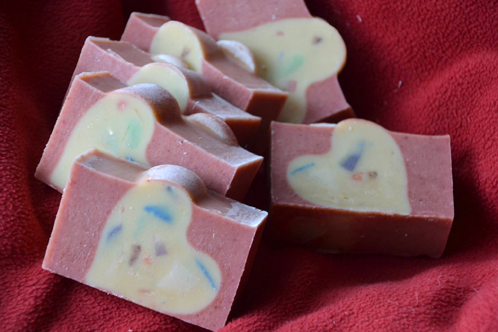 On top of the creative satisfaction that I experienced, I was amazed that I no longer needed to use lots of lotions and creams to keep my skin moisturized.  First I just gave away the soaps as gifts and of course personal use, but now I am excited to launch a business and sell to others.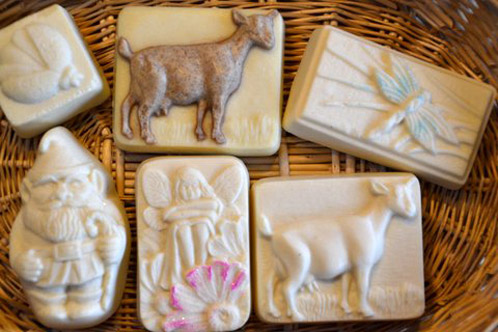 What inspires you to create?
Everything is inspiring to me as I think of new soaps to create!  I love looking at pictures of what other people do.  I also try to incorporate colors and scents that I like in other areas of life away from soap making.  Then I bring that to the soap table.  Also, along with that, each soap has an intended audience.  Whether it be men, women, sensitive skin, children, teenagers, or even specific individuals, I try to think of what colors and scents (or none) would represent that audience well.  And lastly, but probably most importantly, my goats inspire me.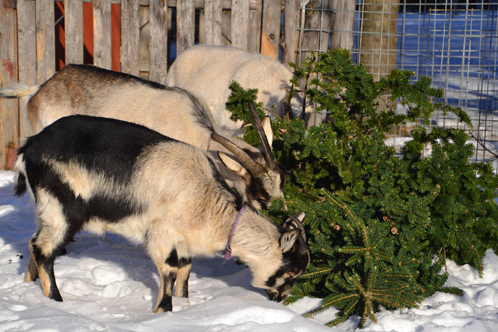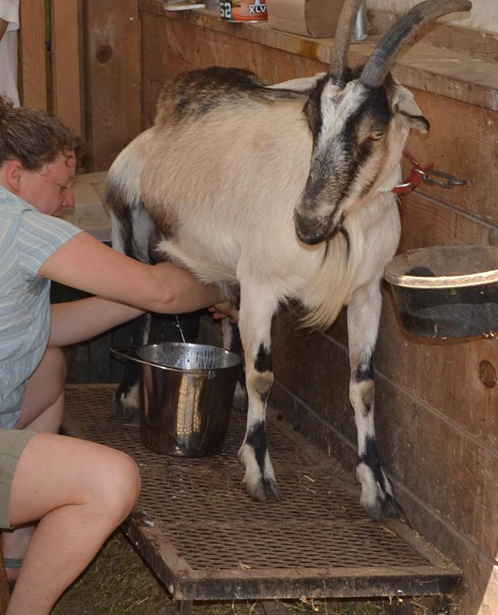 I do my best thinking while I am milking and doing barn chores.  I get most of my soapy ideas at that time.  I also have a soap named after each of my goats and try to gear that soap to represent their personality some how.
What sort of advice would you give to those soapers just starting their businesses?
I don't have much advise for other soapers just starting a business because I am one of them. My only advise as I enter this is just to "go for it".  I am having so much fun and am so excited by what I am doing that I am almost giddy!  You must love what you are doing and try to find something unique to offer.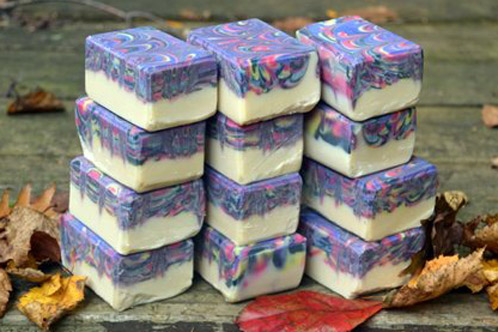 What is your favorite type of product to make?
I only make cold processed organic and natural goat milk soaps.  I make many different recipes, scents, colors and shapes.  At some point maybe I will hone into a few favorites or specialties, but for now, I can not keep up with my ideas and inspirations.  All I want to do is make soap, but alas, I also have a family, animals and other regular activities that keep me plenty distracted.
How did you come up with the name for your business?
My business name is Jangle Soapworks.  I usually am a very indecisive person.  But Jangle Soapworks was easy!  At the time when I was contemplating the business aspect of soap making I received an email from a close friend addressed to me as "Jangle" (my name is Janelle).  I thought it was funny and replied to her email with the sign off as "Jangle".  I later learned that she had made a speedy typo, but jokingly said that I would name my business that.  Together we still call me Jangle.  I liked it a lot for some reason.  It just feels happy and whimsical.  I want my soaps to feel happy and whimsical.  So my business name was born.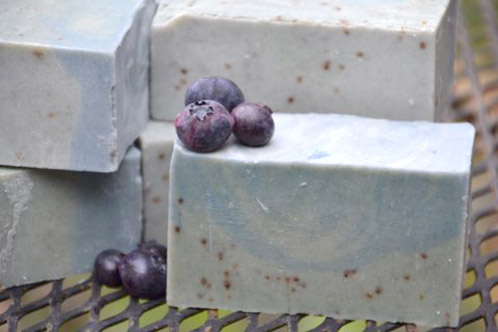 What is your favorite Bramble Berry product?
Hmm…this is a hard question…because there are so many favorites.  I am going to give you two answers instead of one.  The first general product that I love of Bramble Berry's are the natural colorants.  I LOVE the natural colorants! I have ordered and tried them all.  Lemon peel is my new favorite though:  just the right amount of color, scent and exfoliant!  I can't stop smelling it when I use it.  But all of them are nice.  Madder root is another favorite.  Since I try to use only natural colorants, finding a true red was hard.  Finding madder root was wonderful!  It provides such a rich deep color.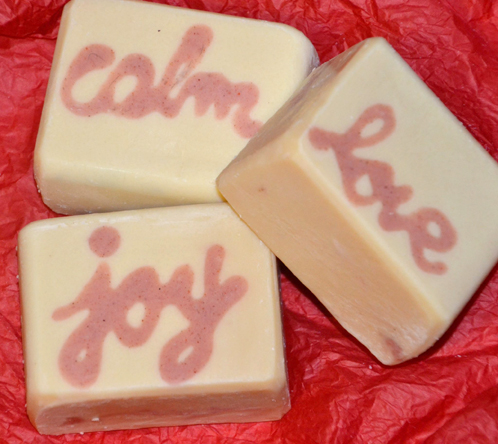 My other favorite "product" of Bramble Berry's isn't really a product at all.  It is the support.  I love the personal blogs and answers to questions!  I love that you always answer my questions immediately.  I love that you provide us soap makers with so many ideas and tutorials.  I love the recipes.  I love the FUN inspired by your business and all your sites!
Find Jangle Soapworks:
On Facebook
On the web
If you're interested in making goat milk soap yourself, check out these tutorials, videos and milk soap kits. Keep in mind making milk soap is more difficult than making traditional cold process because milk contains sugars and proteins that react differently with lye than water does. It takes an experienced soaper to make milk soap, but there are plenty of resources to help you out: