There are lots of new things at Bramble Berry right now. The website received an update, along with the product labels (look for a post on those soon!) We also have plenty of new soapy products. Of course one of my new favorite products right now is my new book, Pure Soapmaking. There is still time to post a selfie with the book on Instagram or Twitter for a chance to win ten $25 Bramble Berry gift certificates. Tomorrow is the last day to enter, so don't wait. I love seeing all the entries so far, see some of them here. Then, pick up your copy of the book here.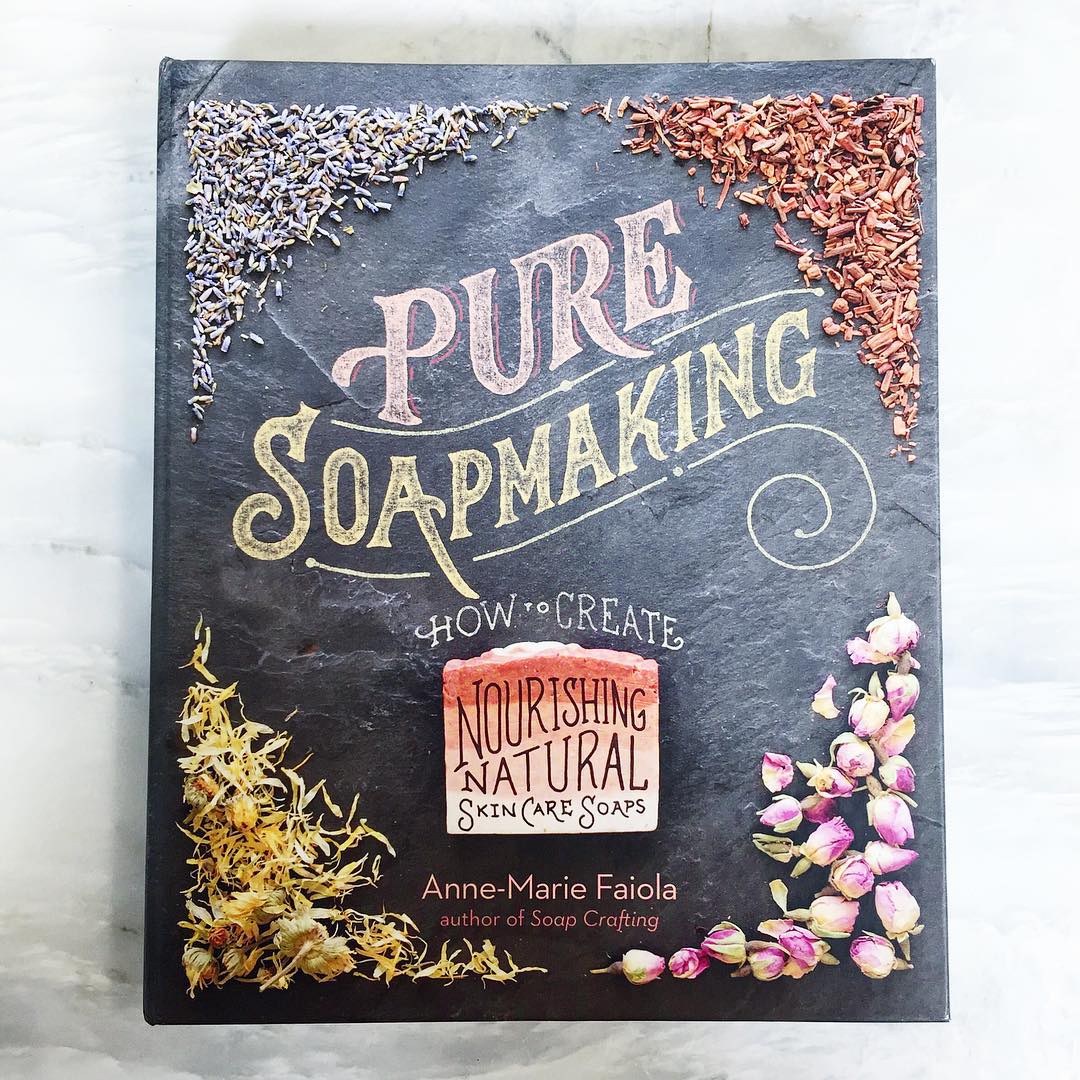 The Pure Soapmaking book uses natural colorants, such as rose clay, spirulina powder and indigo power. If you have never worked with natural colorants before, the new Natural Colorants Sampler Pack is a great way to give them a try. The pack includes .2 ounces of nine natural colorants. The pack was specifically designed so you can create a natural rainbow effect in your cold process soap, as shown below on the right. Look for that tutorial soon.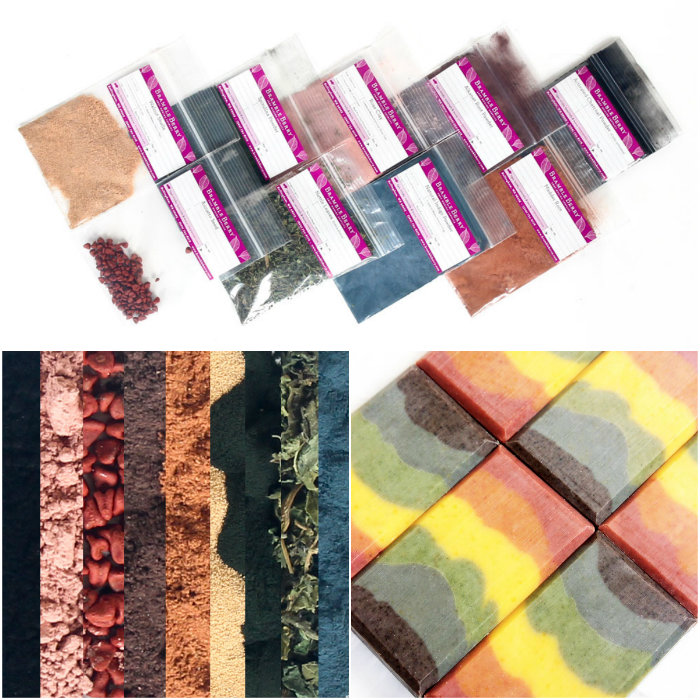 The Natural Colorant Sampler Pack includes nine natural colorants that can be used to make the rainbow soap shown on the right.