There are so many ingredients from the cupboard that can be added to cold process soap. This week, there were several posts about those ingredients, including the How to Add Purees to Cold Process Soap post. Every fruit or vegetable adds certain properties to the soap. For instance, avocado puree gives the bars a luxurious feeling. Purees that contain sugar, like strawberry puree, provide great lather. Click through this post to learn how to add fruit and vegetables to your next project.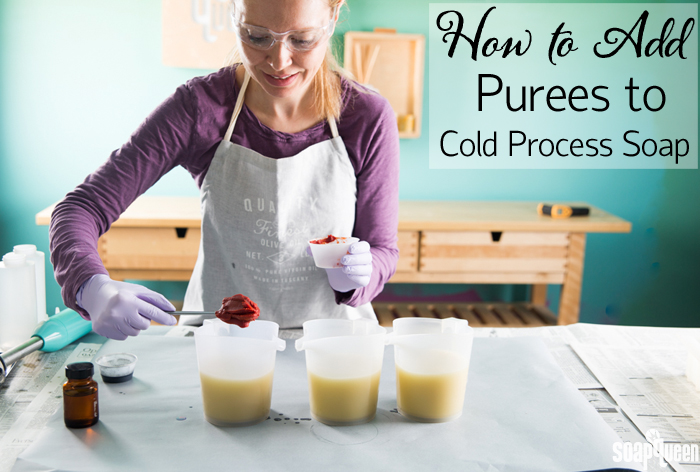 Photo by Lara Ferroni.
Salt is another additive that can be used in cold process soap. Pink sea salt is added to the Brine and Rose Clay Cold Process to create a firm bar of soap. The salt is dissolved in the lye water before being poured into the oils. The bars are then colored with rose clay for a soft pink hue and scented with lemongrass essential oil. The Clam Shell Mold gives the bars a unique shape.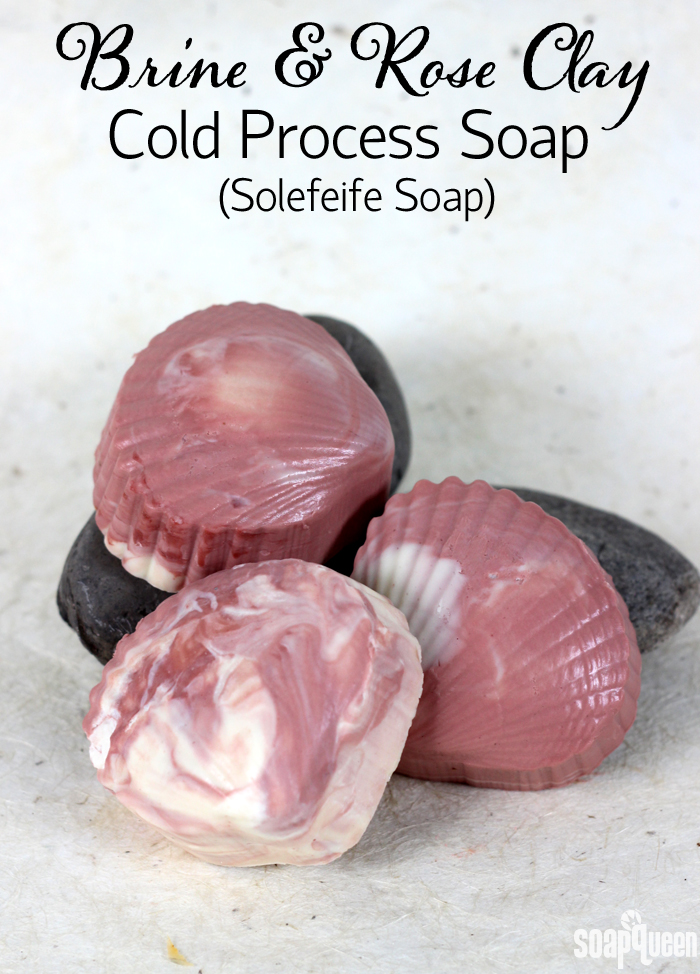 Looking for more natural inspiration? My new book, Pure Soapmaking, has 32 cold process recipes made with natural colorants, infusions and essential oils. It's so exciting to see people making the recipes. Thank you to everyone who ordered the book, it means the world to me! As a thank you, we are giving away ten $25 Bramble Berry gift certificates. For a chance to win one, post a picture of yourself with the book on Twitter or Instagram with the tag #PureSoapmaking. Learn more about the contest in the Pure Soapmaking Inspiration and Contest post. Don't wait, it ends on February 15th.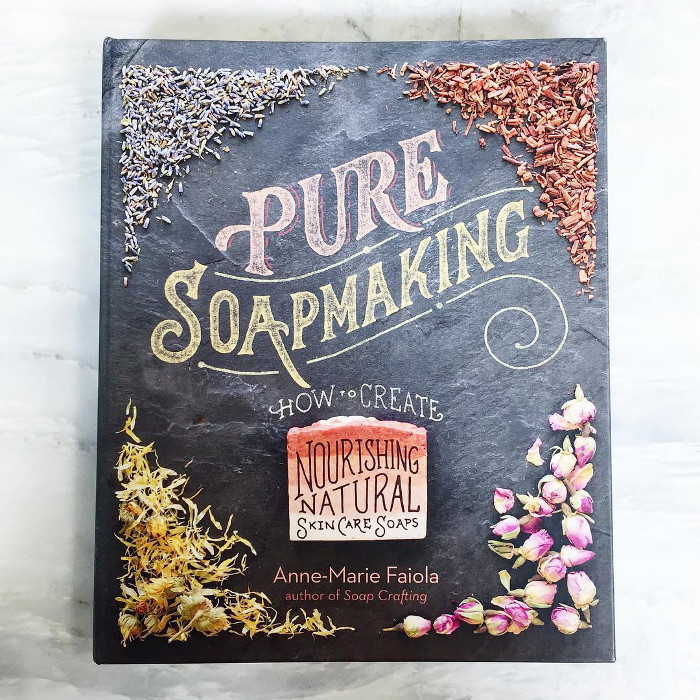 If you also love to eat natural ingredients, you'll love the Baked Buffalo Cauliflower "Wings." They're a tasty and healthy alternative to traditional chicken wings. The recipe couldn't be easier. All you need to do is bake the cauliflower and cover it with with hot sauce and a bit of lemon juice. If you like you can dip the wings in blue cheese dressing. This recipe is  perfect to bring to a party or get together.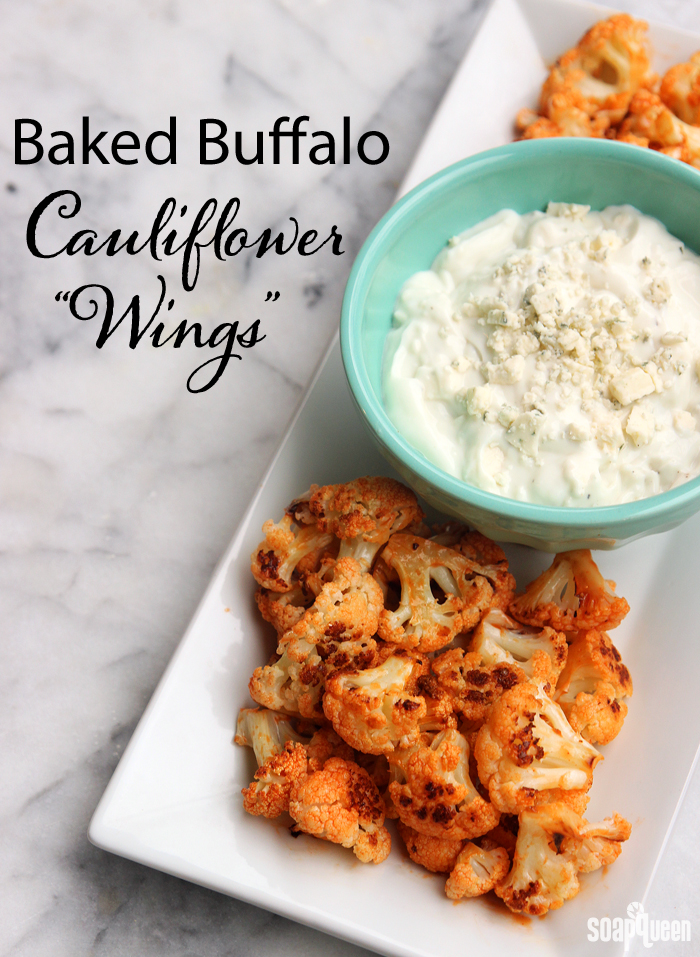 For a recipe that's completely calorie free, click through the Melt and Pour Soap Truffles Tutorial. These cute and realistic truffles are made with Shea and Clear Melt and Pour Base. They're finished with a pink, white and brown soap drizzle and pink sea salt. They're scented with sweet Butter Mints Fragrance Oil. Package them in leftover chocolate boxes for a last-minute Valentine's Day gift.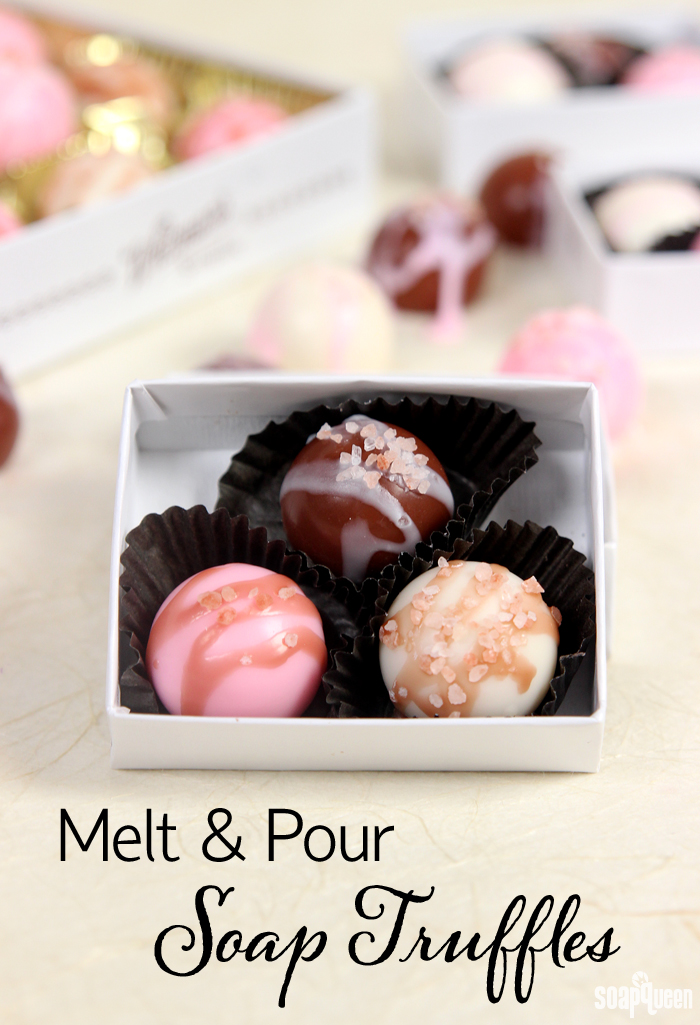 This week's Facebook Photo of the Week by Lisa with Willow Tree Luxury Artisan Soaps is another sweet treat. Her Desert Sage soap has so much beautiful detail.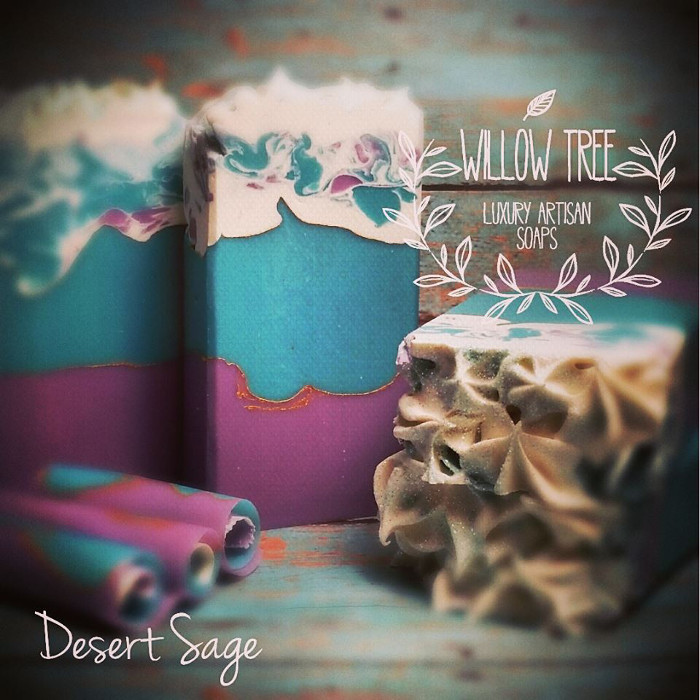 The color palette in Lisa's soap is beautiful. The blue, white and purple complement each other perfectly. I love the golden mica line that divides the layers, as well as the swirl and piping on top. If you'd like to learn how to make cold process soap frosting, check out the Whipped Cold Process Soap Frosting video on Soap Queen TV. For more dessert inspiration, watch the Sparkling Champagne Soap Cupcakes video.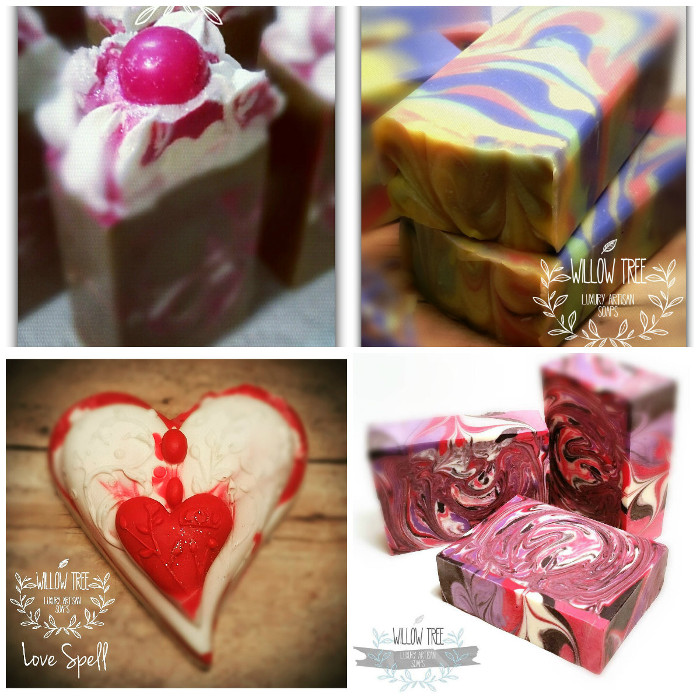 Above (clockwise, top left) are Lisa's Pink Velvet Peony Soap, Monkey Farts Soap, Black Raspberry Vanilla Soap and Love Spell Soap. To learn how to create a swirl similar to the Monkey Farts Soap, click through the Blue Rain Drop Swirl Cold Process Soap Tutorial. The Silky Berry Cold Process Soap has a drop swirl pattern and Tussah silk fibers.
Find Willow Tree Luxury Artisan Soaps
On the web
On Facebook
The Citrus Sunrise Soap by RISE Soap and Body Co. is stunning. The orange slices were dried in the oven for a couple hours before being embedded in the soap. They give the bars such a unique look. I love the bright layers and mica line too. See more of their beautiful soap on their Instagram page.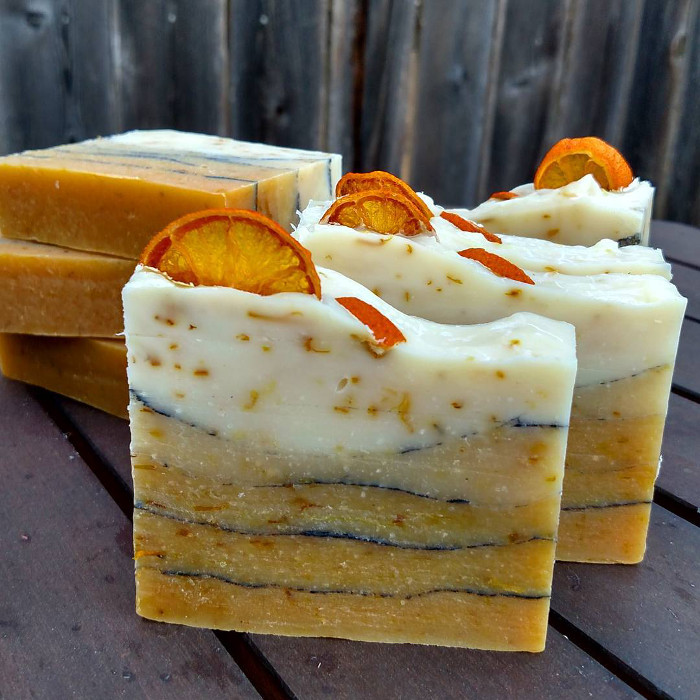 Post pictures of your crafty creations on the Facebook page each week for a chance to be featured on the Soap Queen blog and receive a sweet soapy package from Bramble Berry. Photos are chosen based on consensus from the Bramble Berry staff, so the best way to increase your chances of winning is to show us lots of photos!
To participate in the Instagram contest, hashtag your pictures with #soapshare. Each Friday, I will pick a photo on Instagram to be featured on the Bramble Berry Instagram account.
For those of you who have been featured on the blog, we now have an official "Featured on the Soap Queen" badge! You can include that badge on your website, blog, pictures, etc. To save the badge, click here. =)