This week has been quite the whirlwind, hasn't it? The team and I filmed Soap Queen TV videos on Friday. It's always a fun, but long day. We filmed three videos, including melt and pour, bath bombs and a cold process recipe. I can't wait to share them with you! What kind of Soap Queen TV videos would you like to see in the future?
Next week , get ready for more dessert-inspired projects using fragrance oils from the limited edition Seasonal Sweets Fragrance Oil Collection. The collection will be gone after the 18th, so don't miss out on the chance to save on these amazing fragrances! If you missed out on the live introduction on Facebook this week, check out the video below. =)
LIVE on #Periscope: Introducing the limited edition Seasonal Sweets Fragrance Collection! https://t.co/LykgvzEKvv

— Anne-Marie Faiola (@brambleberry) November 8, 2016
Top left to right, clockwise:
Instagram:
This month's fragrance oil sample is Blueberry Jam. It's such a fantastic scent and it performs wonderfully in soap. For ideas on how to blend it, and instructions for these cute blueberry cheesecake melt and pour soaps, click here.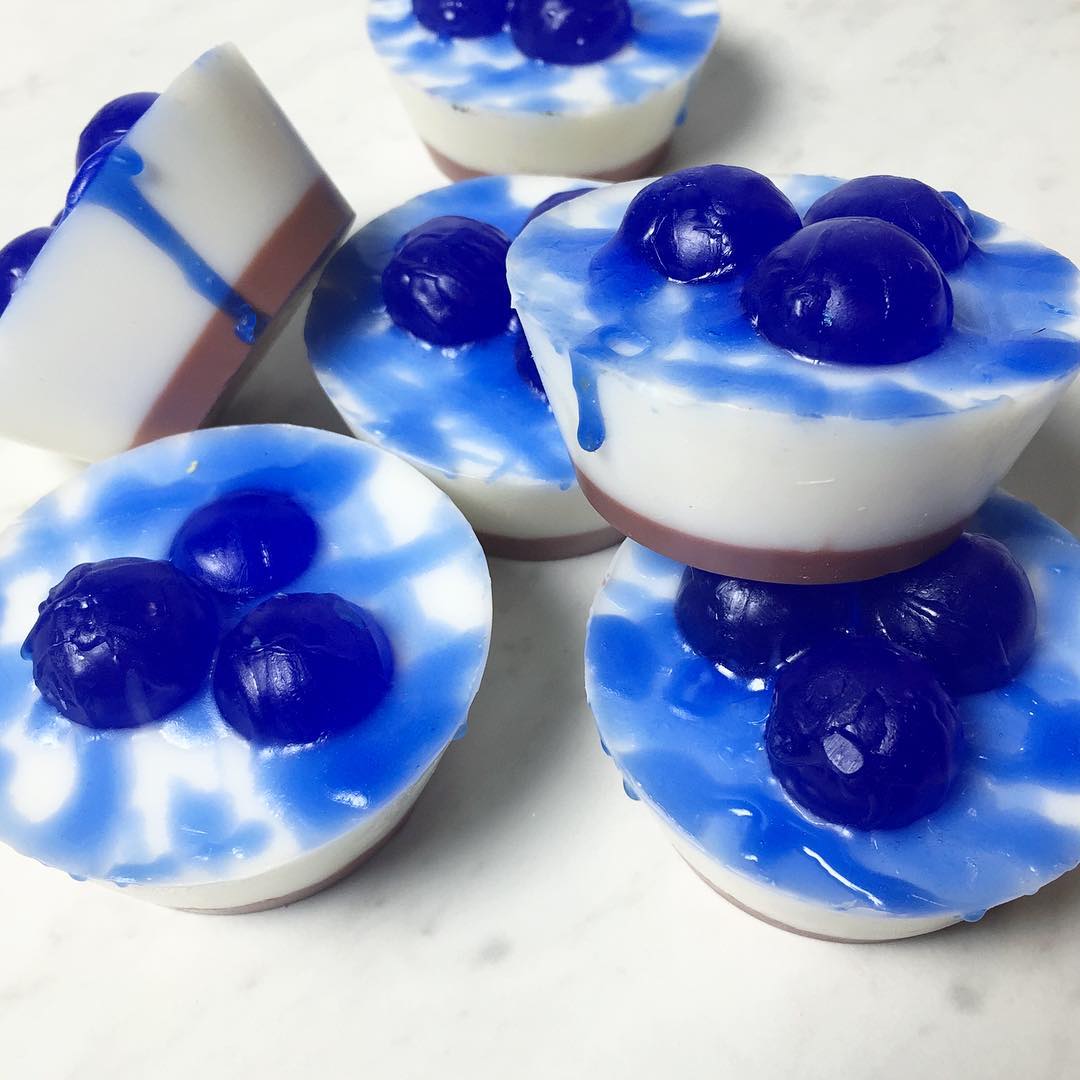 It's so exciting to see people make recipes from my newest book, Pure Soapmaking. Karen of @mookamadethis created the Dark Ale Loofah Bars and hit it out of the park!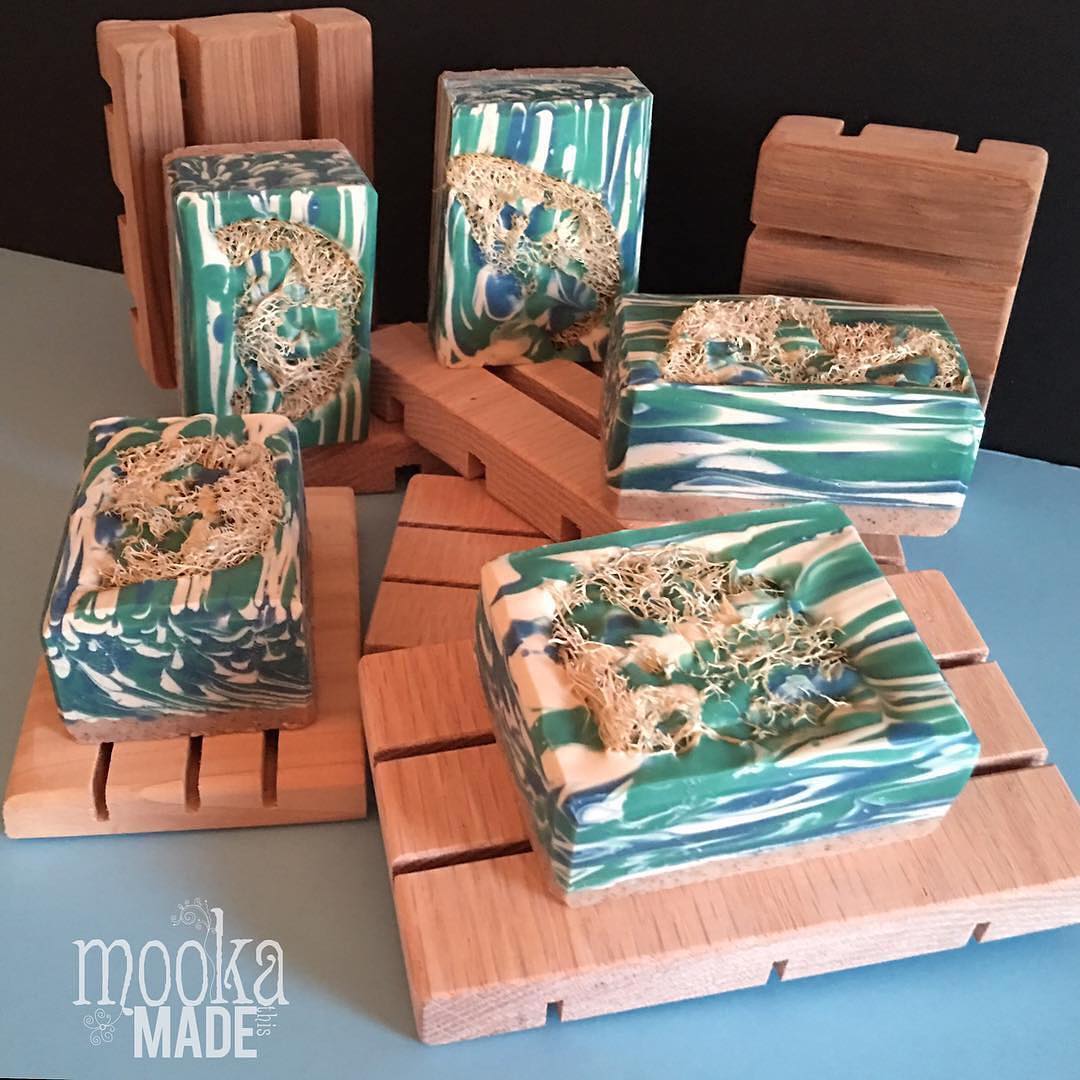 YouTube:
Speaking of Pure Soapmaking, did you catch the latest Soap Queen TV video? In the video, I share the Annatto-Yarrow with Embeds Soap. It is a more challenging recipe that results in a totally unique looking bar.
To keep up with soapy social media throughout the week, you can follow me on Twitter, Tumblr, Instagram, Pinterest, YouTube and Snapchat.  I'm Bramble-Berry on Snapchat. Don't forget to tag your soapy projects on Instagram with the hashtag #SoapShare so I can see your projects!