This week continued our streak on natural cleaning (get it, streak? Punny!) including the Natural Soap Scum Cleaner. It is made with baking soda, pumice and Epsom salt. They scrub away tough grime in the bathtub. The baking soda and salt also absorb any unpleasant smells. The lemongrass essential oil and fir needle essential oil added to the recipe will make your bathroom smell crisp and clean.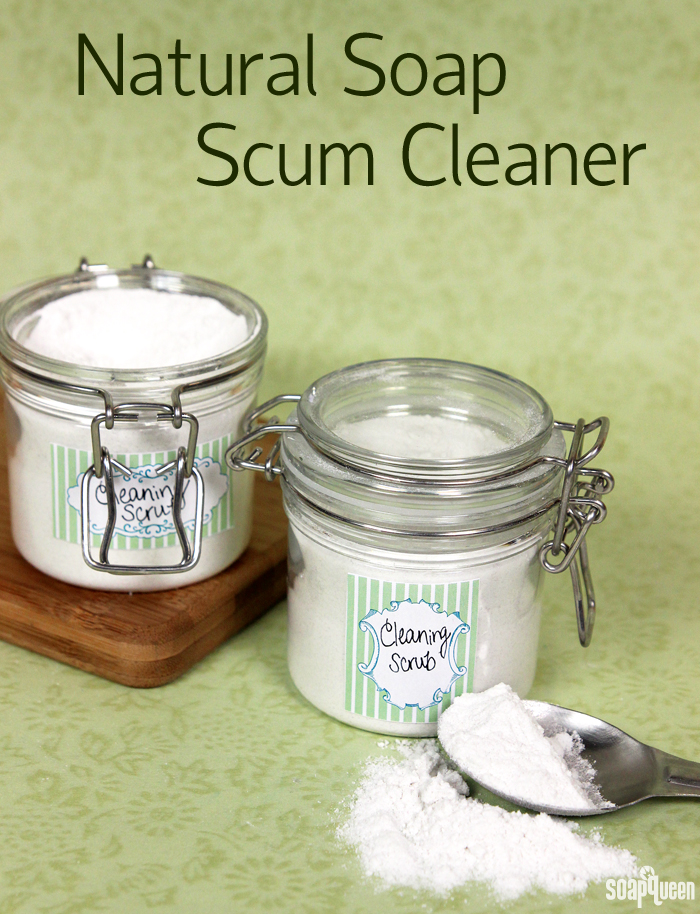 Borax is another multipurpose cleaner. Also known as sodium borate, borax is a natural mineral compound. It is often used in laundry soap for its cleansing and stain-fighting properties. Check out three laundry soap recipes here. It is also great for cleaning countertops, which is why it's in the Multipurpose Cleaning Spray Recipe. Learn more about borax in the Sunday Night Spotlight.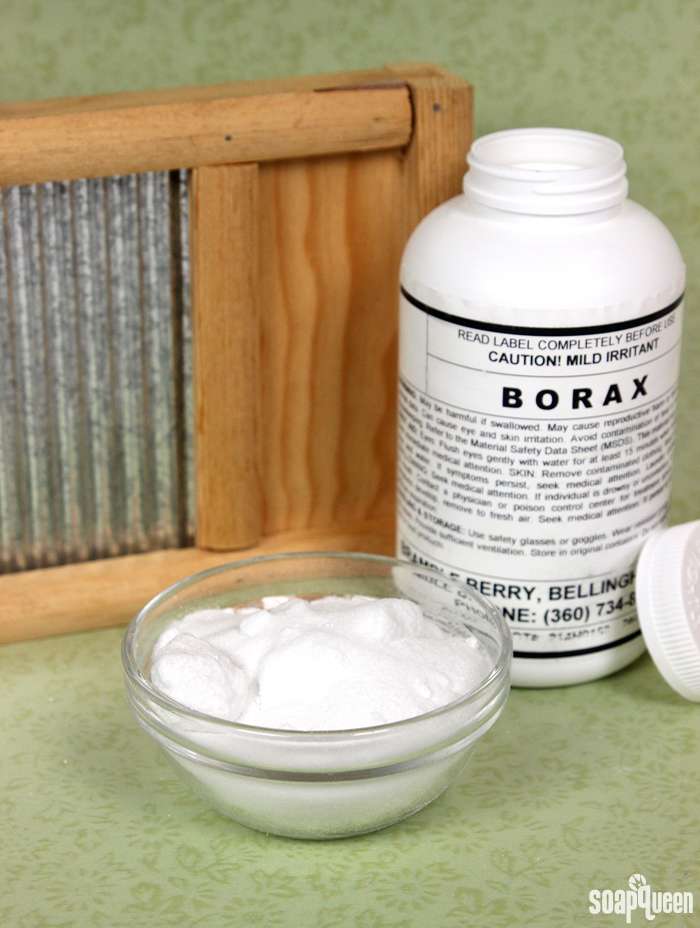 One of the great things about cleaning is the fresh smell it leaves behind. The Natural Carpet Refresher is made with baking soda and cornstarch to absorb odors, washing soda to fight stains and lavender 40/42 essential oil and lemon essential oil for a clean scent. For a fresh smell in between cleanings, you'll love the Lavender + Fir Wax Tarts. Lavender 40/42 essential oil and fir needle essential oil fills your home with a comforting scent.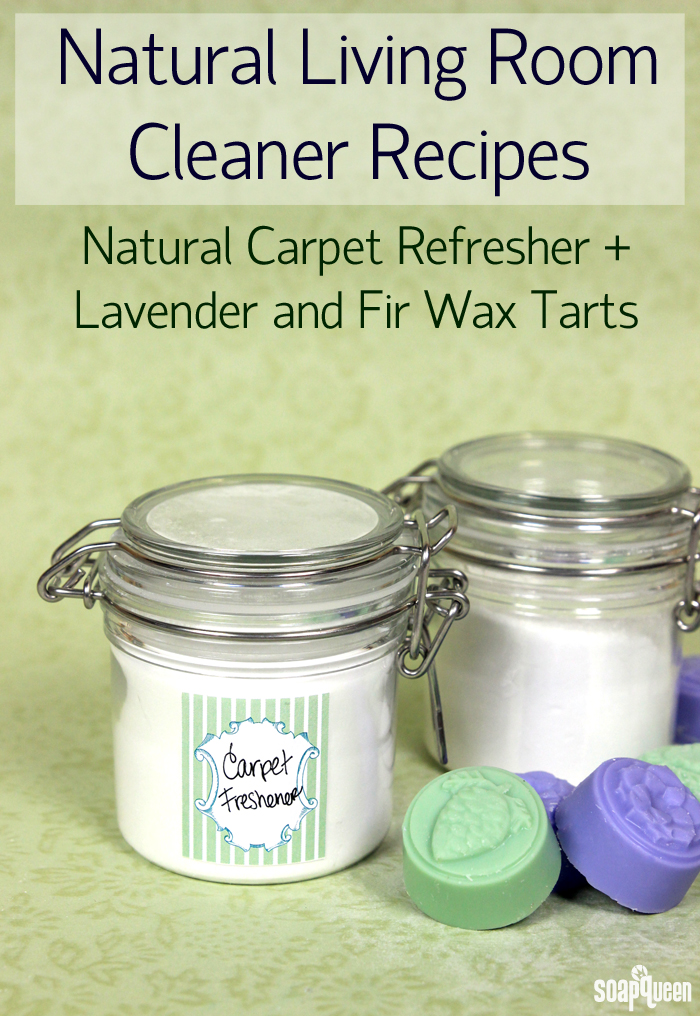 The Natural Potpourri Squares are another way to make your home smell fresh. Organza bags are filled with botanicals like rose petals and calendula. The mixture is scented with relaxing lavender 40/42 essential oil. They're super easy to make. You can throw them into your drawers to make your clothes smell fresh, or gift them to loved ones.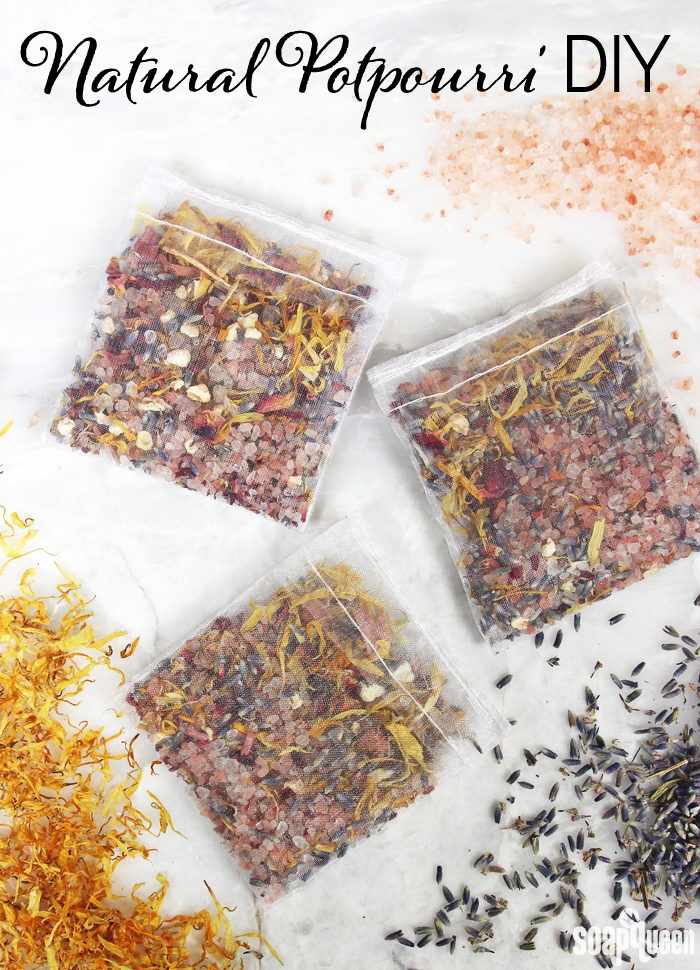 In the mood for more recipes made with natural ingredients? You'll love my new book, Pure Soapmaking. It has 32 cold process recipes made with natural colorants and essential oils. I will be signing copies of Pure Soapmaking at 7 p.m. on February 12th at Village Books in Bellingham, WA. If you're in the area I would love to meet you! Read more about the book signing here.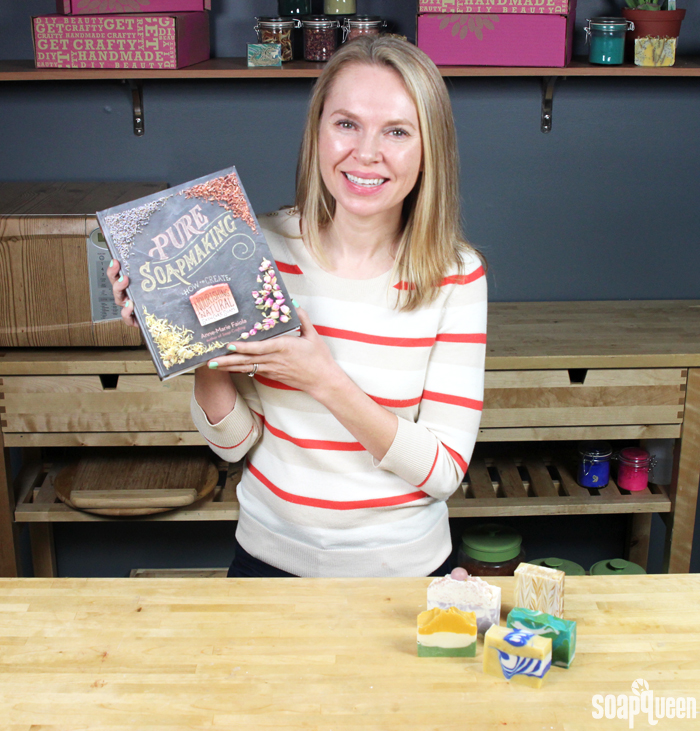 Another resource for cold process recipes and techniques is Auntie Clara's Handcrafted Cosmetics blog. Clara shares the results of her soapy experiments, as well as stunning cold process soap. She is known for her Mexican lace soaps, which are made with a silicone texture mat. She is so inspiring to the Bramble Berry team and many other soapmakers. Click through the Interview with Auntie Clara's Handcrafted Cosmetics to learn more about her.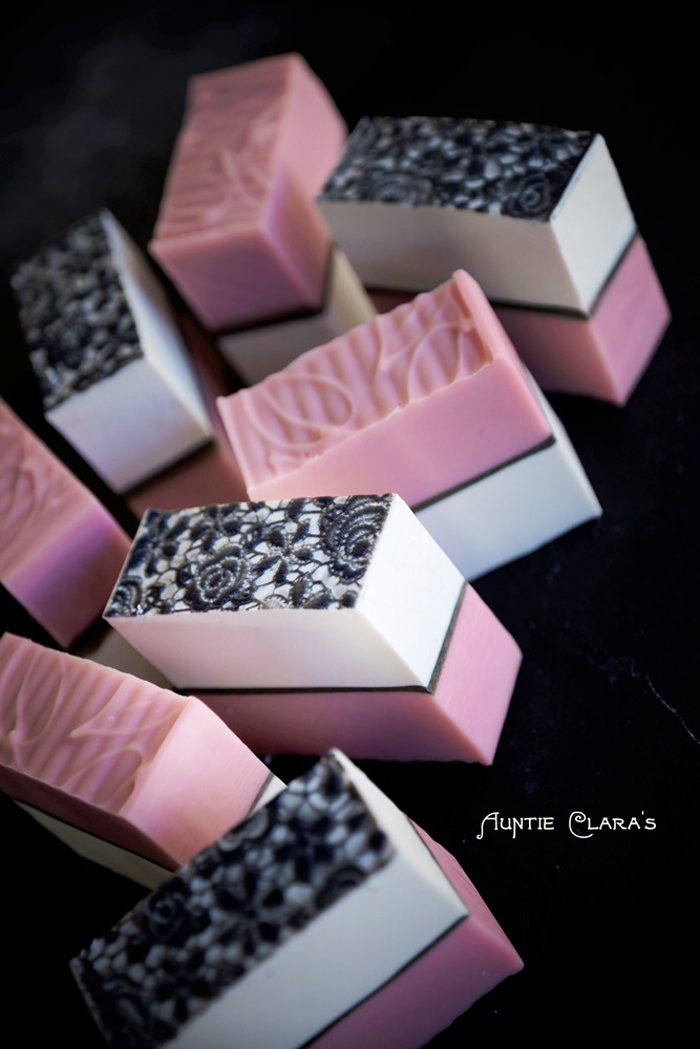 This week's Facebook Photo of the Week by Lara with Dream Butterflies Handmade Creations features a stunning design as well. Her Love Soap is perfect for Valentine's Day.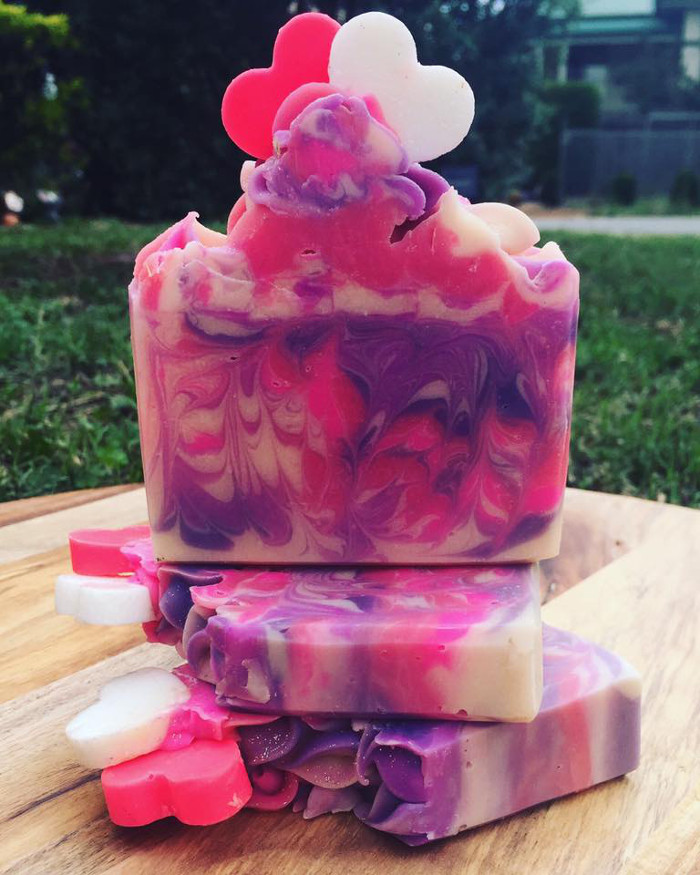 The pink, white and purple swirls in Lara's soap create a romantic color palette. The fluffy soap on top is a perfect place for the white and pink heart embeds. It's so lovely. In the mood for more Valentine's Day projects? Click through the Rainbow Heart Swirl Cold Process Soap Tutorial. The LoveSpell Solid Bubble Bath is a perfect way to relax at the end of the day.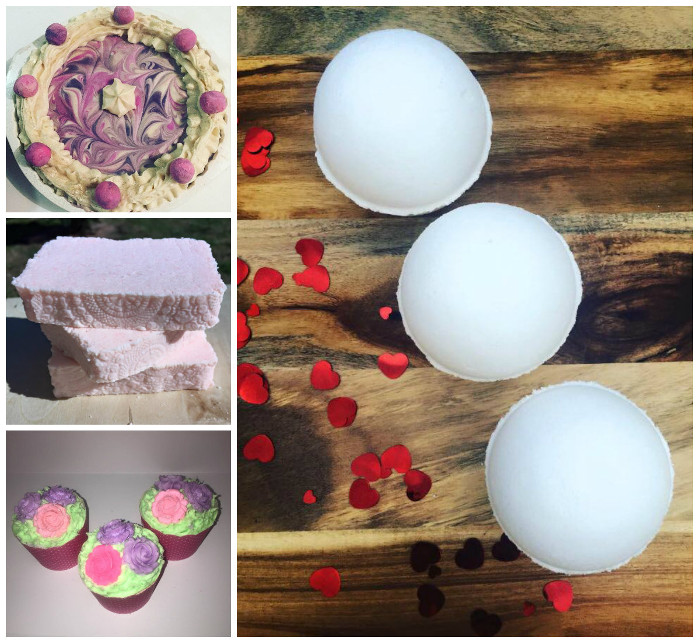 Above (clockwise, top left) are Lara's soap cake, Valentine's Day Bubbling Bath Bombs, flower cupcakes and Himalayan Salt Bars. For more tutorials featuring salt, check out the Lavender and Rose Pink Salt Bars. The Pink Salt and Shea Bath Bars are made with Shea Melt and Pour Base.
Find Dream Butterflies Handmade Creations
On Facebook
This week's Instagram Photo of the Week is inspired by Valentine's Day as well. The Love and Other Bubbles soap by Andrea with Eastridge Soapworks features gorgeous red heart embeds inside and circular embeds on top. The black mica line adds a bit of interest and contrast to the bars. They're amazing. See more of Andrea's gorgeous soaps on her Instagram page.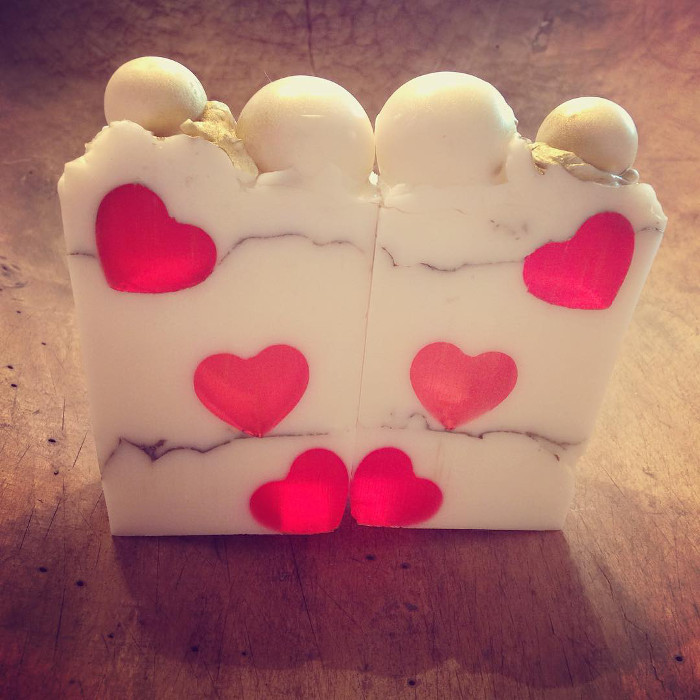 Post pictures of your crafty creations on the Facebook page each week for a chance to be featured on the Soap Queen blog and receive a sweet soapy package from Bramble Berry. Photos are chosen based on consensus from the Bramble Berry staff, so the best way to increase your chances of winning is to show us lots of photos!
To participate in the Instagram contest, hashtag your pictures with #soapshare. Each Friday, I will pick a photo on Instagram to be featured on the Bramble Berry Instagram account.
For those of you who have been featured on the blog, we now have an official "Featured on the Soap Queen" badge! You can include that badge on your website, blog, pictures, etc. To save the badge, click here. =)