Happy weekend everybody. =) This past week has been extremely (extremely!) exciting. I got my hands on the first copy of my upcoming book Pure Soap Making, and I visited Project Violet to donate the proceeds of October's Handmade Beauty Box. In addition, Otion participated in a local Christmas tree decorating event put on by the Bellwether Hotel. Check out their adorable tree below! Get it? The Christmas tree is hanging out in the shower. =)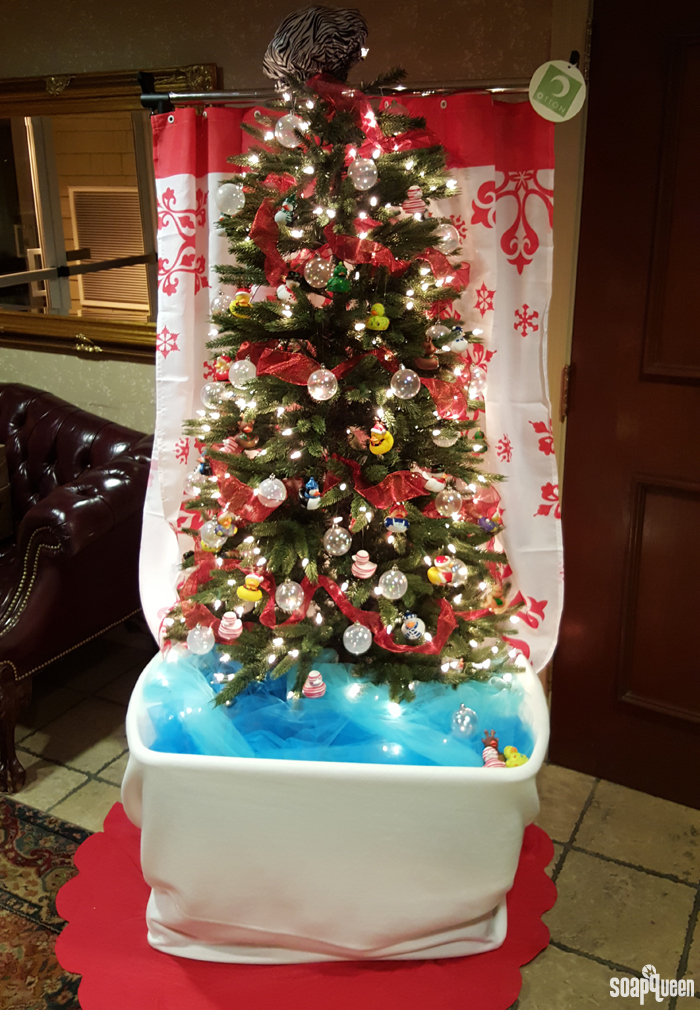 Next week, I've got a few more holiday-inspired tutorials to share before we start focusing on the new year and Valentine's Day. Kinda crazy that it's already time to think about 2016, isn't it? If you're not ready for Christmas to be over, check out some of my favorite holiday pins below. =)

Pinterest: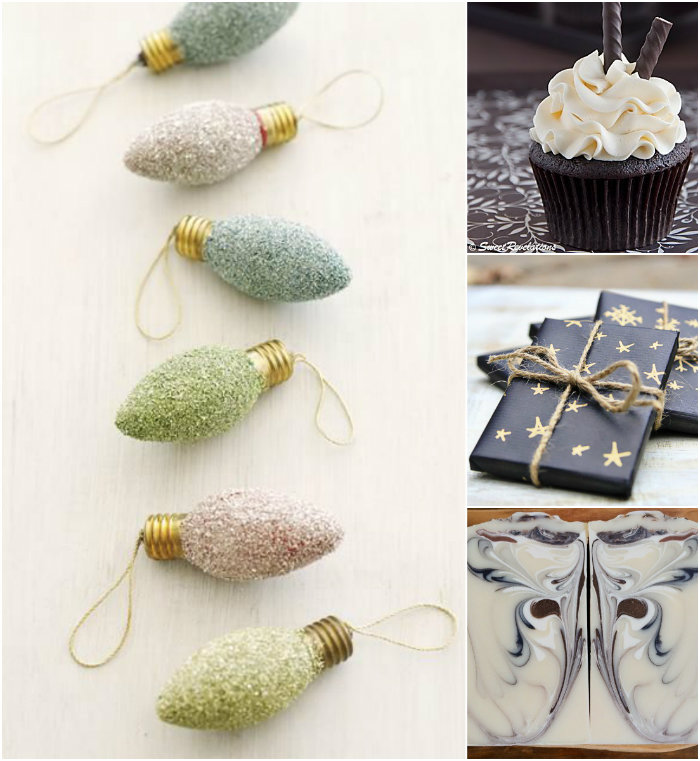 Left to right, clockwise:
Instagram:
It's been quite a long time since I made bubble bars, so I decided to make a fresh batch. The bath bars below are made with this recipe and LoveSpell Type Fragrance Oil. They are colored with the Easter Purple LabColor and Pinkberry Sherbert LabColor, and dusted with a little Fine Iridescent Glitter.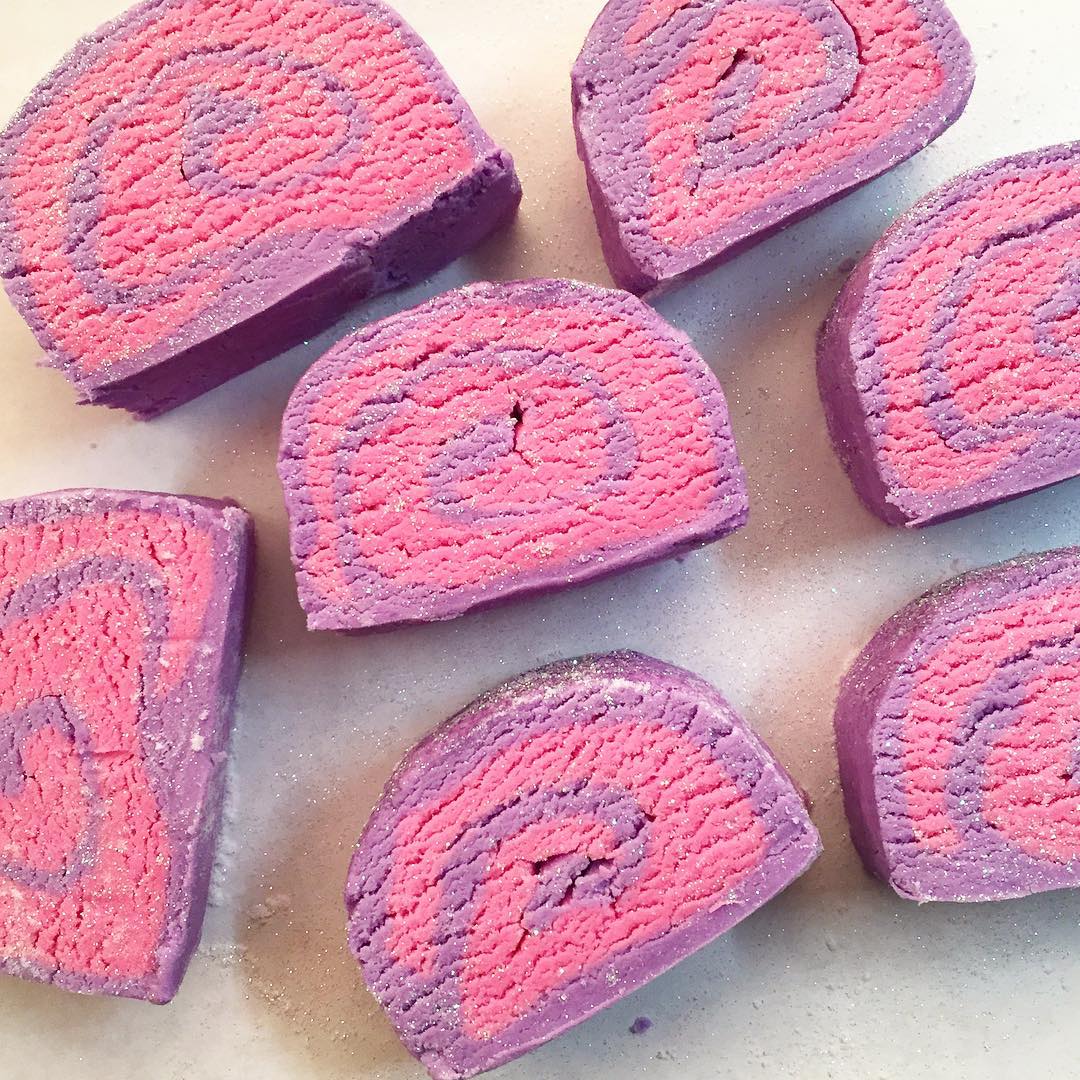 Every year, Pantone chooses a color of the year. Last year was Marsala (see the Marsala Lip Tints here). This year, Pantone announced two colors to represent 2016, Rose Quartz and Serenity. When I saw them, I instantly thought of the Once Upon a Dream Cold Process Soap. =)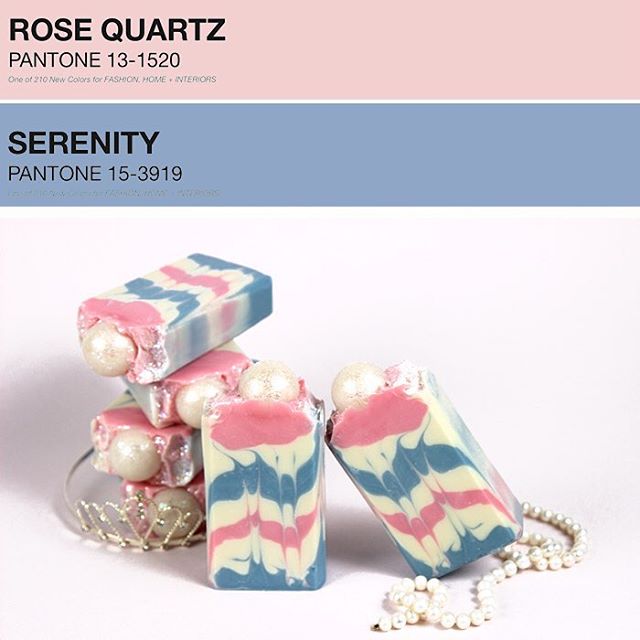 I hope you're having a wonderful Saturday! To keep up with the latest soapy social media throughout the week, you can follow me on Twitter, Tumblr, Instagram, Pinterest, Vine and YouTube and Snapchat. To watch my 'stories', which include sneak peeks into future projects, add me. I'm Bramble-Berry on Snapchat. Don't forget to tag your soapy projects on Instagram with the hashtag #SoapShare so I can see what you're making! =)