Happy Mother's Day weekend! I hope you're able to spend some time with your mom or loved ones tomorrow. This weekend is especially fun for me because it's my birthday week as well. I had a fabulous celebratory day; my friends and family all made me feel extra special. Today, I plan on spending lots of outside time with the kiddos and straightening our new, empty house (but that's a blog post for another day). It has been so warm and beautiful here in the Pacific Northwest…it officially feels like spring!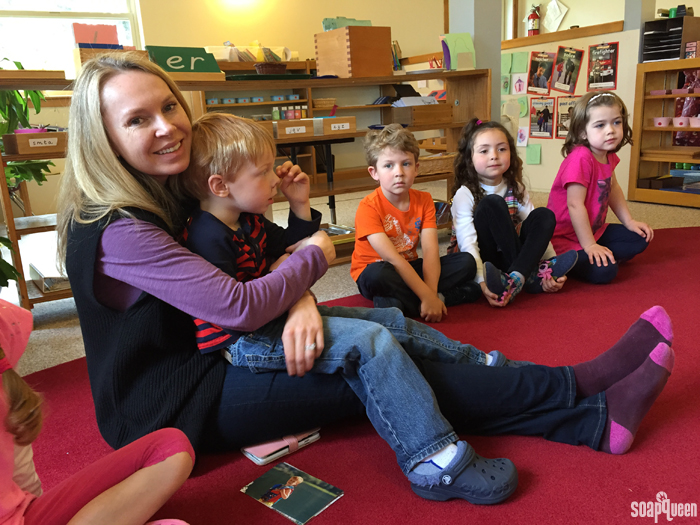 Above, I spent some time this week in Jamisen's classroom. It's so fun to watch him interact with his classmates and teacher; it really makes me realize how fast he is growing up. I would love to be able to lead a crafty project with his class and have just the perfect project for little hands: bath fizzies. If you're looking for crafty inspiration for yourself, check out my favorite pins, grams and tweets from the week below.
Left to right:
I love the sparkle that mica colorants give soapy projects. If you'd like to learn more about micas and how to use them, check out this Sunday Night Spotlight post.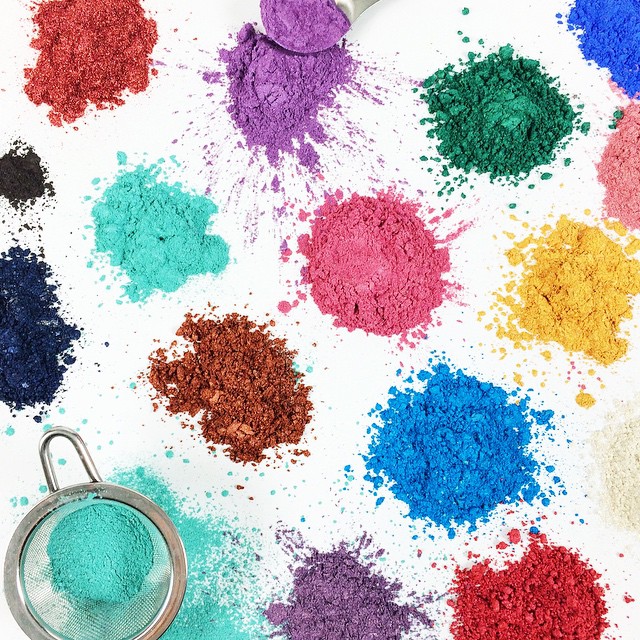 Last weekend, Lily spent the day playing with her baby cousin Alise who is getting so big, so fast(!). The weather was so beautiful! On the right is the final design for an upcoming Soap Queen TV video. This drop swirl is scented with a blend of berry fragrance oils…I can't wait to film!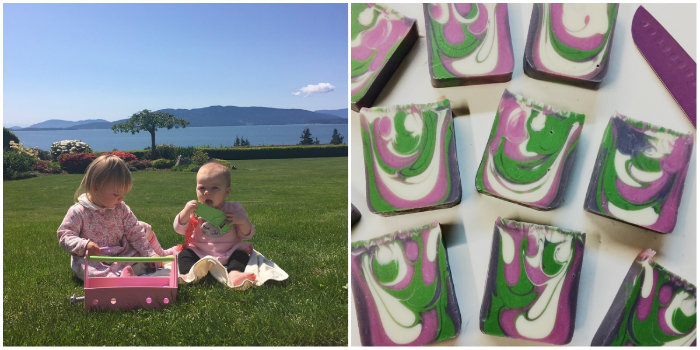 I hope you all have a wonderful Mother's Day weekend! To keep up with the latest soapy social media throughout the week, you can follow me on Twitter, Tumblr, Instagram, Pinterest, Vine and YouTube and Snapchat. To watch my 'stories', which include sneak peeks into future projects, add me. I'm Bramble-Berry on Snapchat.