This week was full of colorful inspiration, with a vibrant cold process tutorial and information on mica colorants. Micas are a mineral-based colorant that work great in a variety of products, such as melt and pour soap. They are fine textured and usually have a light to intense shimmer. While some micas can morph in cold process soap, they can still be used for mica lines or mica painting. Read more in the Sunday Night Spotlight: Mica Colorants post.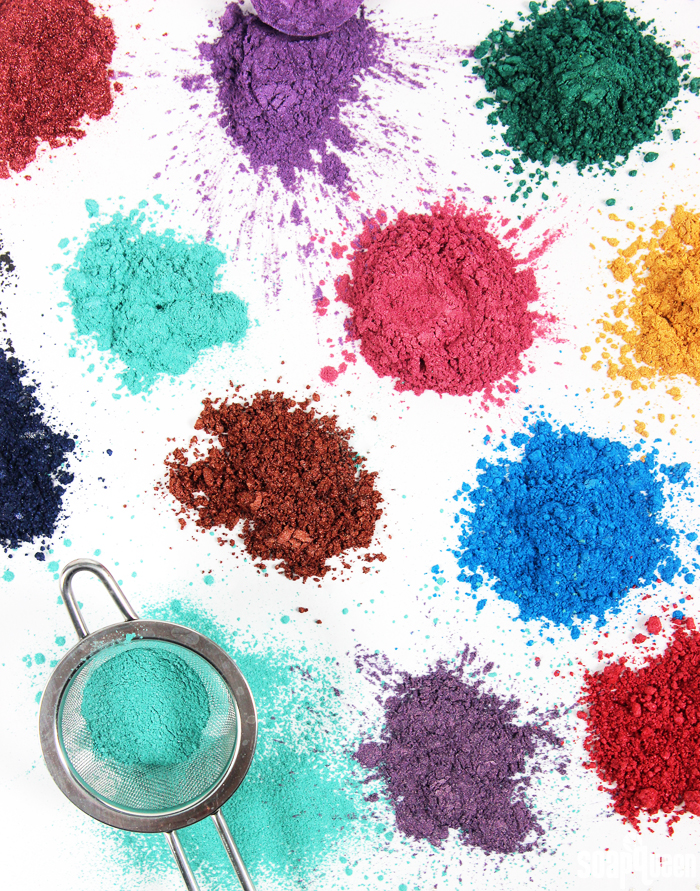 For bright colors in cold process soap, pigments are a great choice. Pigments were used in the Electric Lemonade Column Pour Cold Process Soap to create a fun color palette. The design was created using the column pour technique, which involves pouring soap over a column to create layers of color. The colors are accented with sweet and tart Electric Lemonade Cocktail Fragrance Oil.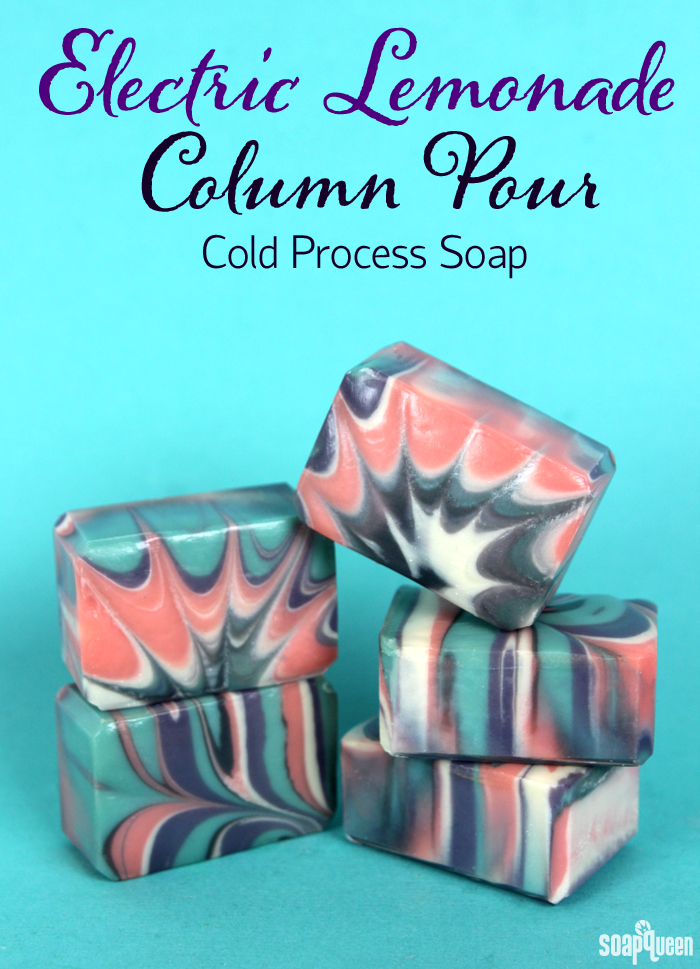 Sarah with Spicy Pinecone makes soaps with a variety of colors and techniques. She started making soap about three years ago after buying a melt and pour kit from a craft store. She now makes a variety of products with fun names, like Summer Lovin'. See her gorgeous work and read about her soapy tips in the Chatting with Sarah of Spicy Pinecone post.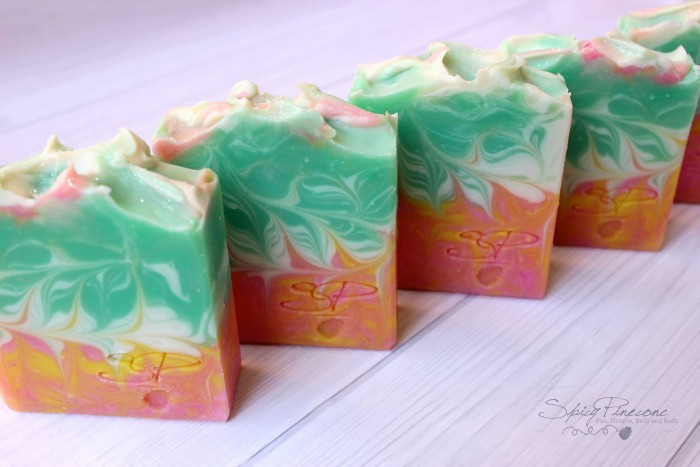 Owning a soapy business can be time consuming. For days when you can't fit in a shower, dry shampoo helps freshen your hair. The Dry Shampoo Tutorial has arrowroot powder, talc powder and tapioca powder to absorb excess oil. The shampoo has a sweet and musky scent from Relaxing Fragrance Oil.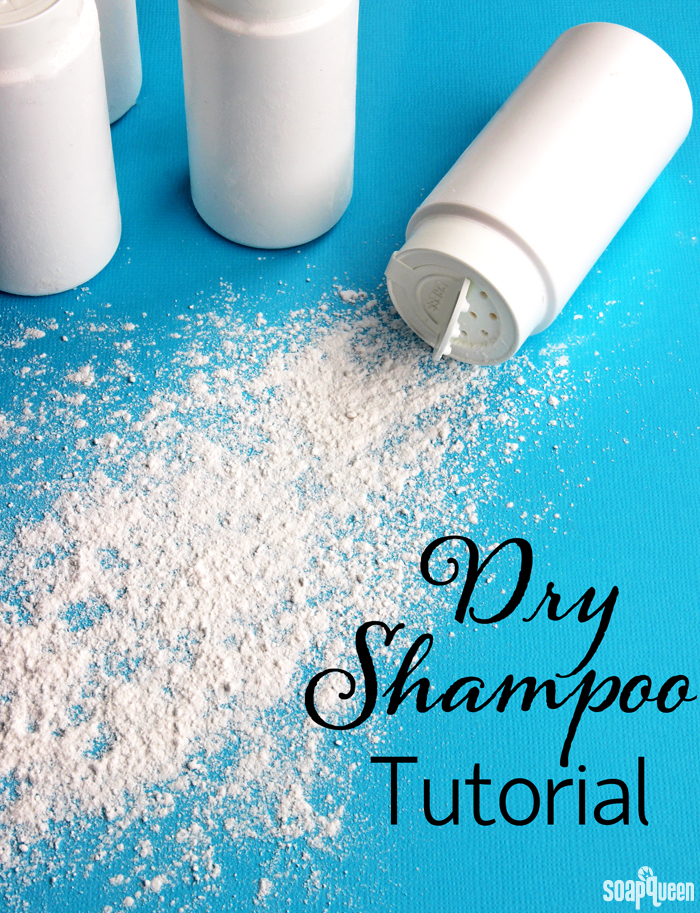 In order to keep your handmade products fresh, it helps to store them in a cool, dry place. Melt and pour soap needs to be wrapped right away. That helps prevent glycerin dew from forming. However, cold process soap needs good airflow, as excess moisture can cause rancidity, or dreaded orange spots. Learn more in the How to Store Handmade Bath Products post.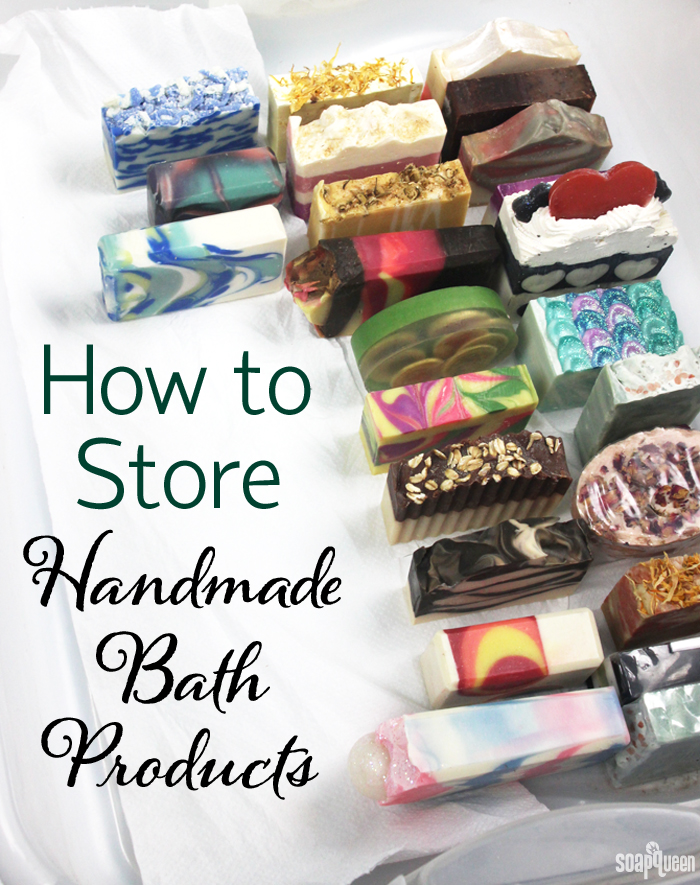 It's so fun seeing all the soaps you've created in one place. This week's Facebook Photo of the Week winner, Meg Jack Makes, snapped a photo of her gorgeous soaps when she was packing up after a show.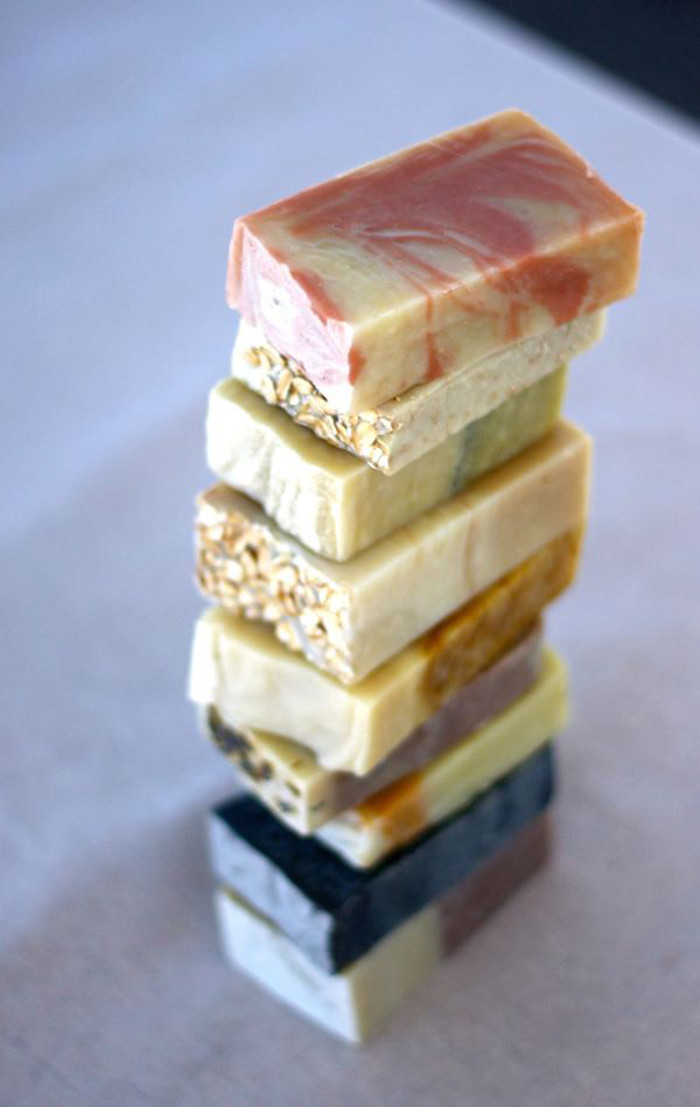 There are so many beautiful colors and designs in Meg's stack of soaps, including the dark blue near the bottom and the red and white swirl on top. If you love the natural color of Meg's soaps, you'll love the Indigo Spoon Plop Tutorial. Natural colors look great in melt and pour soap as well, as seen in the Charcoal and Rose Clay Spa Bar video on Soap Queen TV.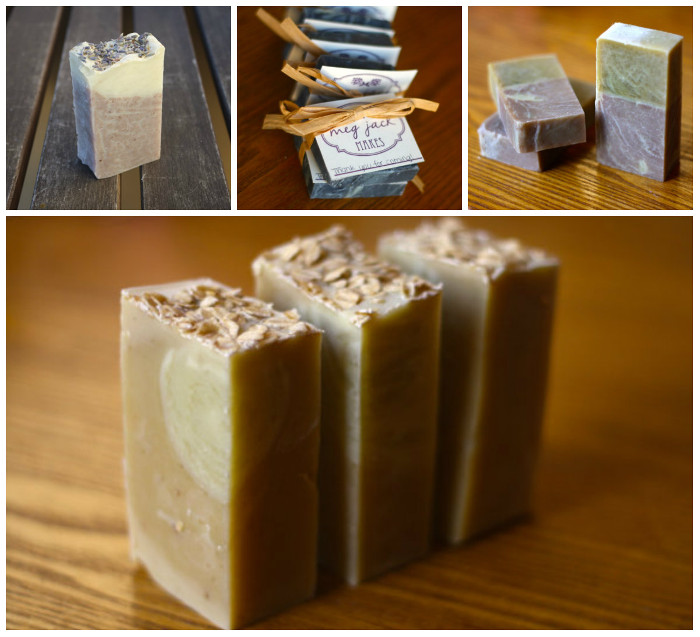 Above (clockwise, top left) are Meg's Fresh Lavender Soap, Handmade Natural Soap Favors, Lavender Basil Soap and Caramelized Honey Oatmeal Soap. In the mood for more soap featuring oatmeal? Click through the Goat Milk and Oatmeal Cold Process Soap Tutorial. Oatmeal also works great in masks, as seen in the Oatmeal Facial Scrub and Mask Tutorial.
Find Meg Jack Makes
On Facebook
On Etsy
For more beautiful color inspiration, you'll love this week's Instagram Photo of the Week by the Stonesfield Soap Company. The soap features a blue and white swirl topped with flowers. The detail work in this soap is so stunning. It is truly a work of art. See more beautiful soaps on Stonesfield's Instagram page.
Previously, we were giving away signed copies of the Soap Crafting book. While there are no more sample books, one photo will still be featured each week. We just can't get enough of your #SoapShare pictures. =)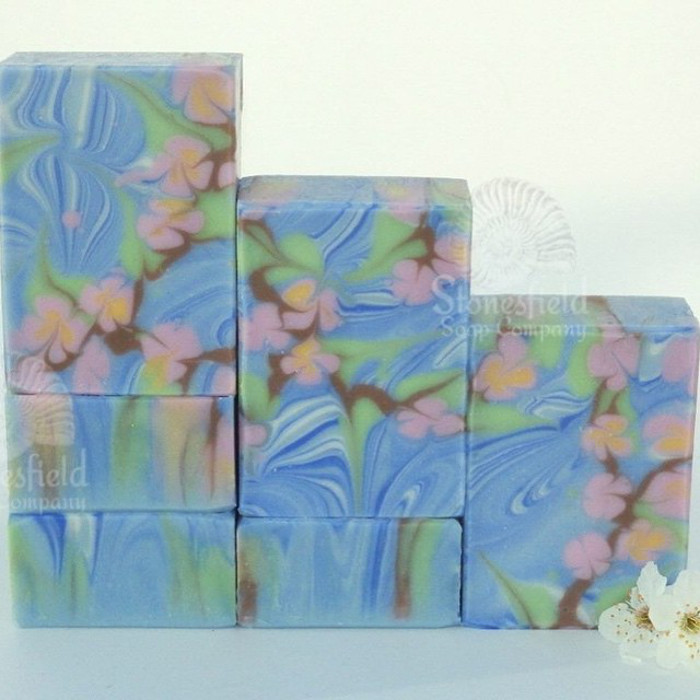 Post pictures of your crafty creations on the Facebook page each week for a chance to be featured on the Soap Queen blog and receive a sweet soapy package from Bramble Berry. Photos are chosen based on consensus from the Bramble Berry staff, so the best way to increase your chances of winning is to show us lots of photos!
To participate in the Instagram contest, hashtag your pictures with #soapshare. Each Friday, I will pick a photo on Instagram to be featured on the Bramble Berry Instagram account.