This week has been a complete whirlwind. The photo shoot for the upcoming book (coming in 2016) was both amazing and exhausting. Thirty-three cold process recipes were prepped and created in four days (39 if you count embeds!). That's an average of 8 cold process recipes everyday. The team did a great job of prepping all the recipes beforehand; This enabled each recipe to be ready as soon as the previous was made. All the hard work paid off; each soap turned out amazing and I can't wait to share the book with you!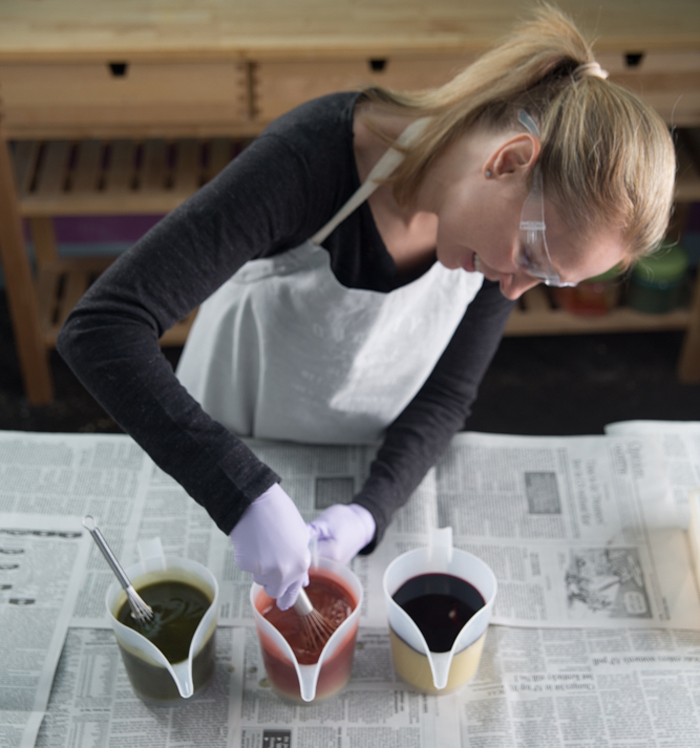 This weekend I'm attending the HSCG Annual Conference in Indianapolis. So, if you're here, come find me! I was so thrilled to run into Lela from Lucky Break Consulting, Ellie who has helped save 70 orphaned baby elephants with her soap, and Toushonta who spotted  me in the airport after a long day of flying. I'll be here tonight and tomorrow so if you're at the show, please come say 'Hi.' I love talking soap!
Here on the blog, we have been sharing a collection of milk recipes including this Goat Milk & Oatmeal Cold Process Soap. This Buttermilk Bastille Baby Bar on Soap Queen TV shows you how to create soap using fresh buttermilk and carrot puree. Want more soapy inspiration? Check out my favorite pins, 'grams and tweets from this week!
Pinterest: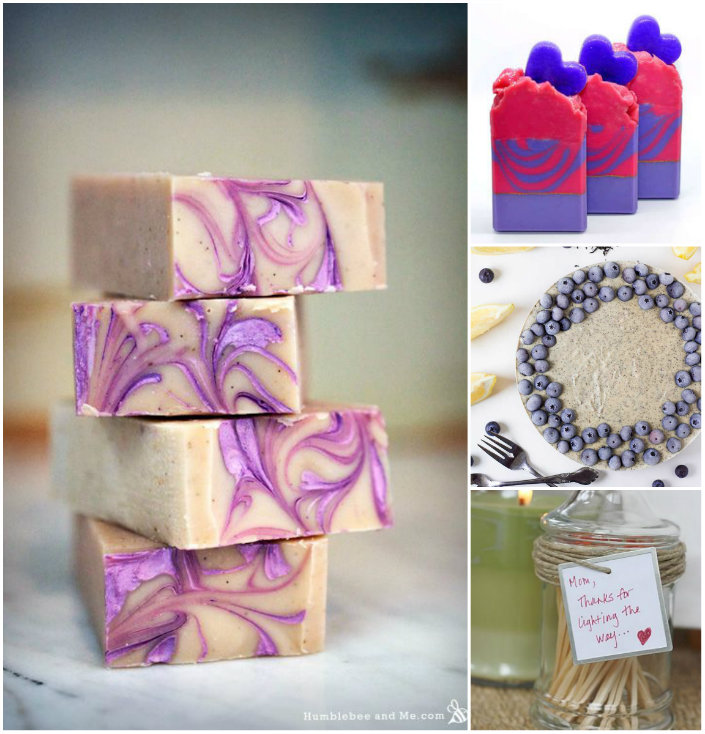 Left to right, clockwise:
Instagram:
If you follow me on Instagram, you know I was busy soaping up a storm making soap for my new book. Below is one of my favorite recipes, a Dandelion Zebra Swirl soap made with real dandelion petals and an annatto seed infusion.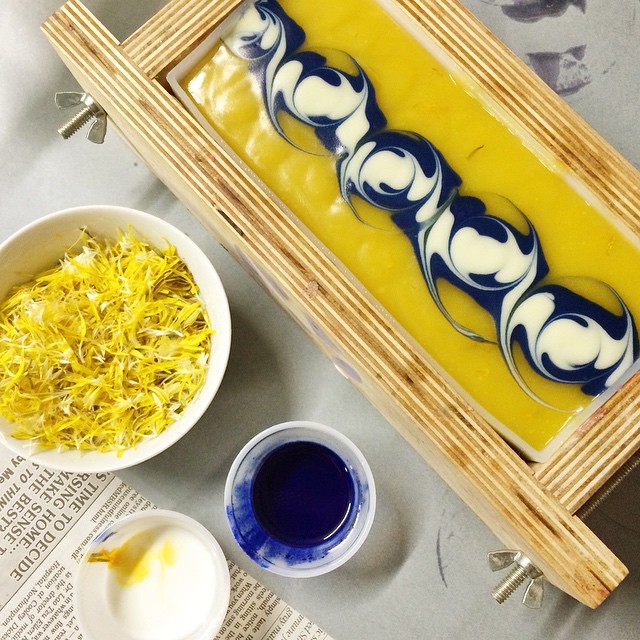 On the left, is a negative space embed recipe colored with natural colorants. On the right is a soap made with pale ale instead of water. I was so relieved that the swirl design turned out for the shoot…that technique requires a steady hand and I was a little shaky!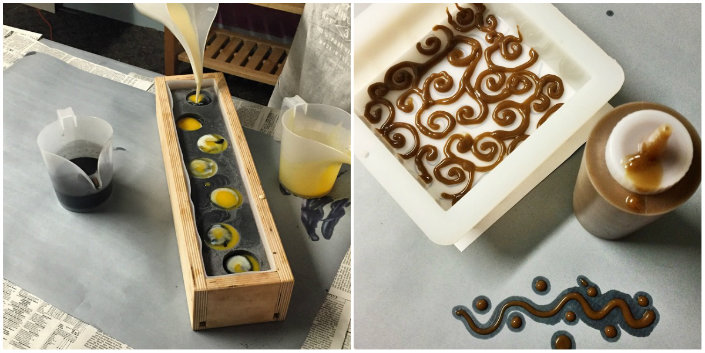 Twitter:
To keep up with the latest soapy social media throughout the week, you can follow me on Twitter, Tumblr, Instagram, Pinterest, Vine and YouTube. And Snapchat! To watch my 'stories', which include sneak peeks into future projects (including all the soaping I'm doing this weekend), add me. I'm Bramble-Berry on Snapchat.