More milky projects went on the blog this week. You can use a variety of milks in your recipes, like coconut milk. The Lime in the Coconut Milk Cold Process Soap, inspired by the popular song, is made with coconut milk powder. The coconut milk powder adds moisturizing properties to the soap, while a combination of Lime Essential Oil and Coconut Lemongrass Fragrance Oil add a fresh scent.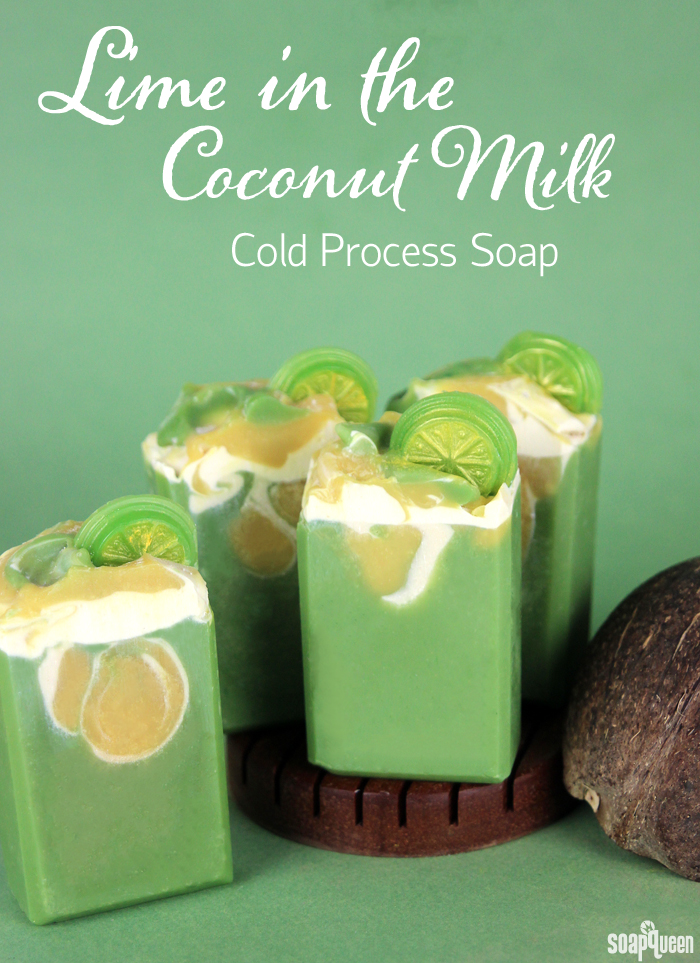 Goat milk is another great milk option for soap. If you don't have fresh milk on hand, you can use powdered goat milk. With goat milk powder, oat extract and colloidal oatmeal, the Goat Milk and Oatmeal Cold Process Tutorial feels gentle on your skin. The brown and white layers get a pop of color from a gold mica line. The colors go perfectly with sweet Oatmeal, Milk and Honey Fragrance Oil.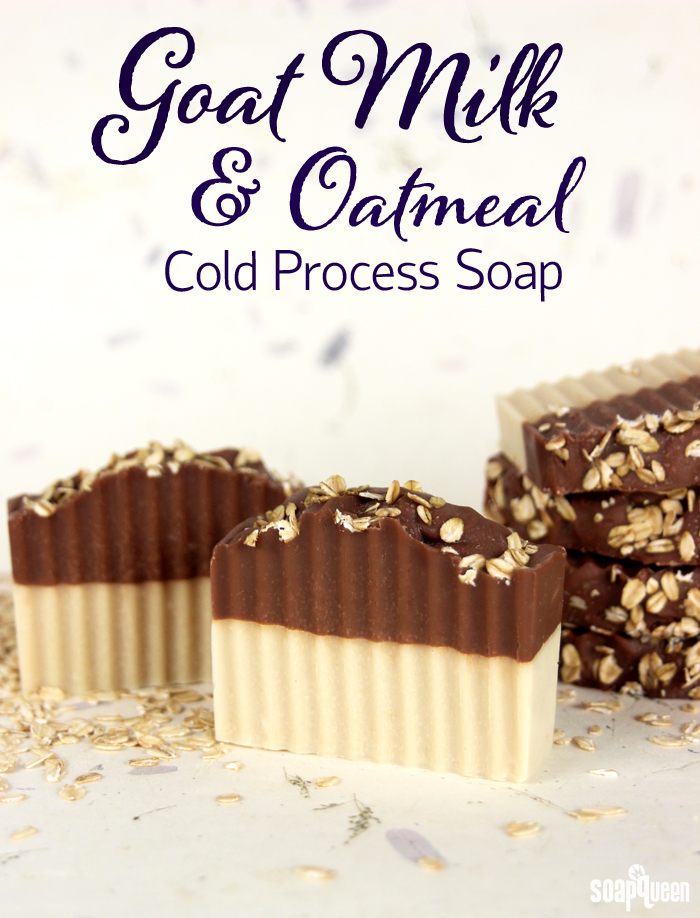 The crinkle cutter adds detail to the goat milk bars. If you want more detail in your soap, you can use plastic molds. The molds can be used for cold process soap, but do require a few tricks to get it out with all the details intact. Using hard oils in your recipe helps the soap release faster. Sodium lactate is another ingredient that helps the soap release easily. Read more in the Unmolding Cold Process Soap from Plastic Molds post.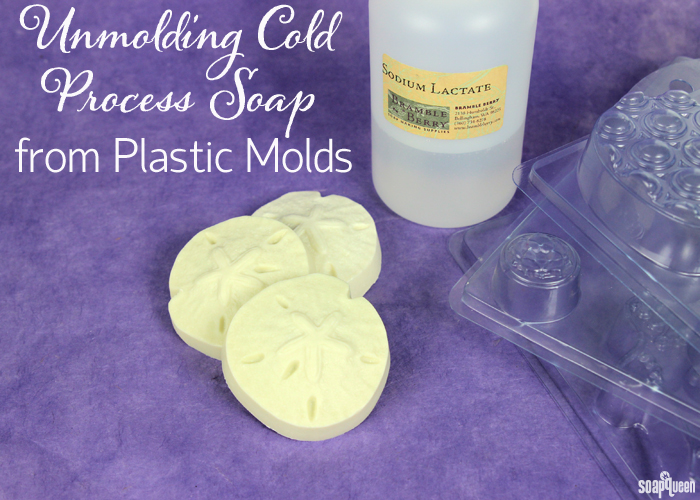 Now you can find more soaping tips and tricks in the palm of your hand. The new Bramble Berry app is now ready to download and use. It allows you to shop the store on your phone. You can also browse Bramble Berry's social media outlets, like the Bramble Berry Facebook page. While it is only available for iPhones and iPads (on iTunes) right now, that may change in the future. Read more in the New Bramble Berry App post.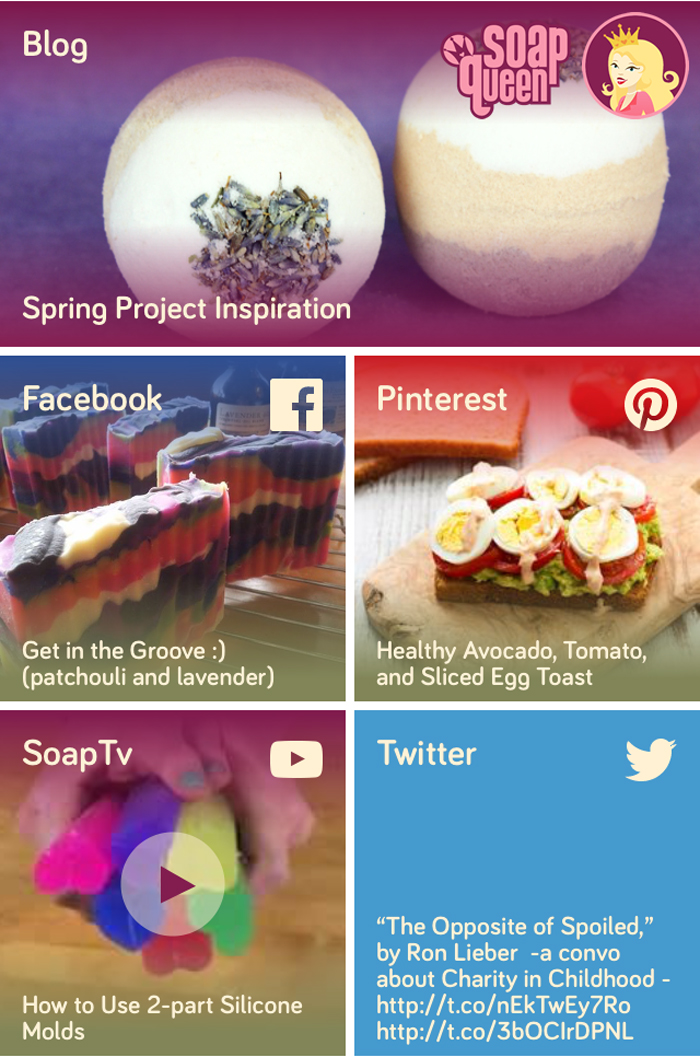 The app also allows you to see blog posts, like the Interview with Sami of Poor & Pretty Apothecary from your phone (all our social media, in one handy place!). A crafty person her whole life, Sami started making soap when she was 13. Now, she makes a variety of products including sugar scrub and sea salt hair spray. Read more about Sami and what inspires her to create in her interview.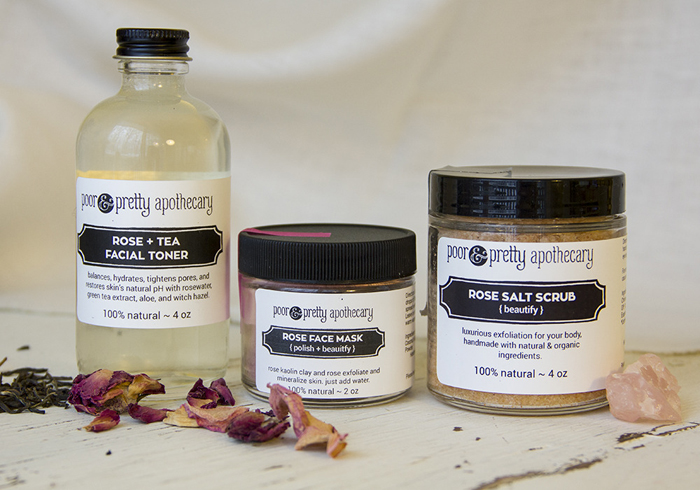 In the mood for more beautiful projects? You'll love this week's Facebook Photo of the Week by Elika with Laffy Daffy Soap Co. The soap is made with fruity Summer Fling Fragrance Oil.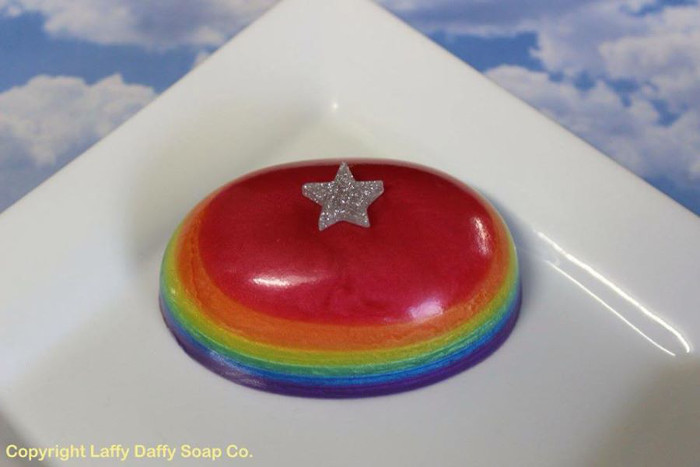 The rainbow color palette and crisp layers in Elika's soap are stunning. The star on top is a beautiful touch as well. For more rainbow inspiration, click through the Rainbow Spheres Tutorial. Rainbow colors look great in cold process soap too, as seen in the Over the Rainbow Cold Process Tutorial.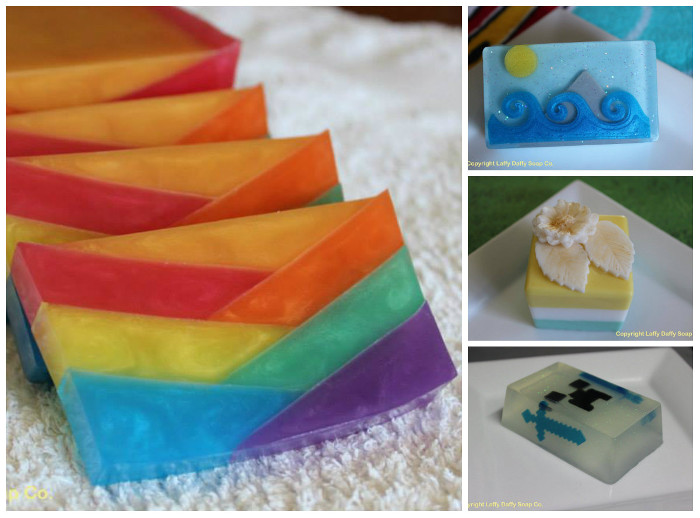 Above (clockwise, left) are Elika's Rainbow Bliss soap, shark soap, My Sweet Pea Soap and sword soap. If you love the geometric look of the Rainbow Bliss soap, check out the Geometric Soap on Soap Queen TV. For a fun angled look in cold process soap, click through the Dragon's Breath Cold Process Soap Tutorial.
 Find Laffy Daffy Soap Co.
On Facebook
The Instagram Photo of the Week also features a beautiful rainbow color palette. Soap With Hope's bars feature amazing layers and bright colors. It looks so amazing! Check out more beautiful photos on her Instagram page.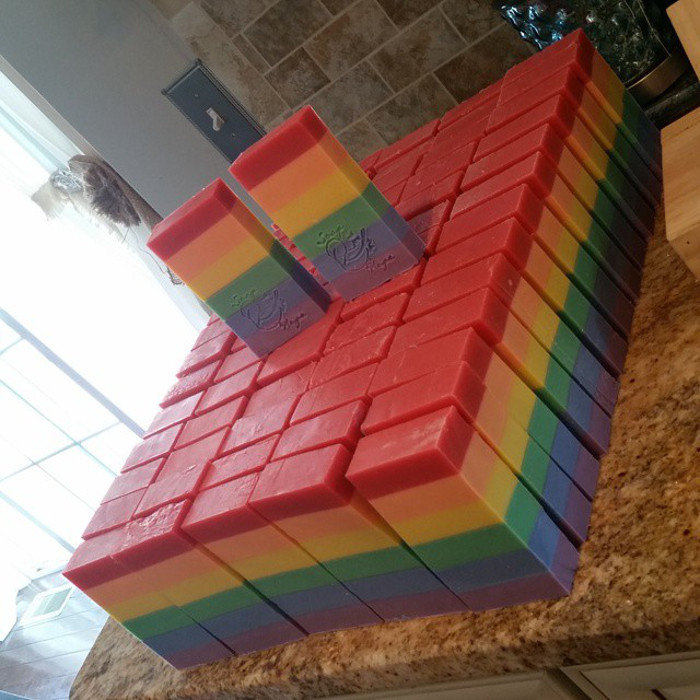 Post pictures of your crafty creations on the Facebook page each week for a chance to be featured on the Soap Queen blog and receive a sweet soapy package from Bramble Berry. Photos are chosen based on consensus from the Bramble Berry staff, so the best way to increase your chances of winning is to show us lots of photos!
To participate in the Instagram contest, hashtag your pictures with #soapshare. Each Friday, I will pick a photo on Instagram to win a copy of the Soap Crafting book, and share on the Bramble Berry Instagram account.