It's been a wonderful week, full of excitement! My new niece Alise arrived on Sunday, and she is absolutely beautiful. I can't wait for Alise to grow up alongside Lily and Jamisen (cousins are like built in best friends!). This weekend the family is going to be spending lots of time with the new addition =)
It's hard to believe that summer is already wrapping up. I've started thinking about fall soapy projects and fall gardening, do you have fall on the brain? I'm loving all the fall inspired soap popping up on the Facebook page! Speaking of social media, here are some of my favorite tweets, pins and instagrams from the week. Pins: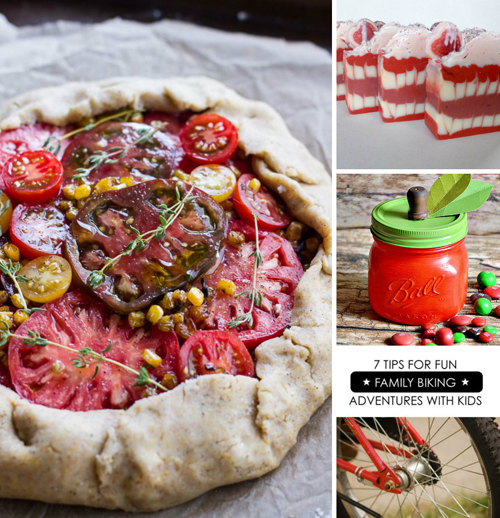 Left, clockwise:
Instagram: It's always fun to experiment with new design ideas, and attempting to use tools in new ways. For this soap, I used the Vertical Wood Mold to create a double in the pot swirl!
This month I'm taking part in Great Cakes Soapworks Soap Challenge Club. It's a fun way to push yourself to try new soaping techniques. This month is "Negative Embedding," I'm excited to see all the creative designs!
Tweets:
Have a great weekend! To keep up with the latest soapy social media throughout the week, you can follow me on Twitter, Tumblr, Instagram, Pinterest, Vine and YouTube.