Welcome to the end of another busy week! The sun has been shining and it's been a flurry of activity around the office as everyone is getting ready for spring activities.
I've been experimenting with lots of Easter-y crafts, including these cute little egg shell candles. I even got to make an awesome frittata with all those egg yolks! In toddler land, Jamisen and Lily are doing well and sometimes they even pause for a half-second so I can get adorable Instagram photos like this. I think they're the cutest kids in the world, but I may also be a bit biased =)
In the next few weeks, be on the look-out for more contests, Soap Queen TV videos and fresh, fun projects. For now, take a look a my favorite soapy social media items from the past two weeks:
Pins: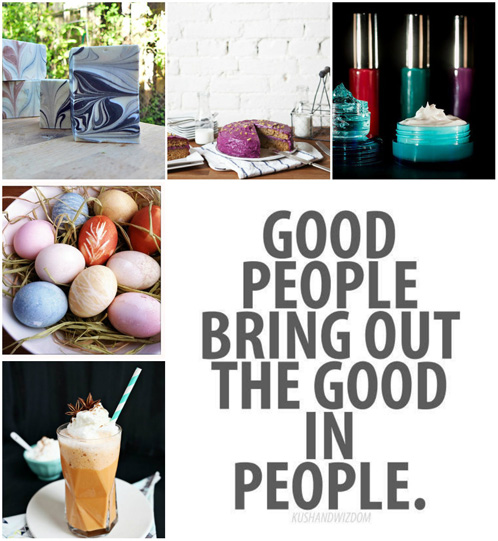 From top left, clockwise:
Instagrams:
We've been inspired by swirls for spring, and this white, teal and coral soap is no exception. This one was scented with the brand new Neroli & Shea Blossom Fragrance Oil.

If you've ever had a batch of soap go bad on you, you know how frustrating it can be. It happens to the best of us, and when it happened to a whole group of soapers in our Soap Crafting club I turned to a fail-proof technique to remedy botched batches: hot process hero. Check out the blog post for full details, but the technique turned a Frankenstein-esque bar of soap into something beautiful.
Tweets:
There's a new buzz phrase on the lips of every recruiter and employer: "learning agility." It's essentially the ability to think on your feet, making decisions quickly, and problem-solve through tough situations. It's a quality employers have always looked for, but it's now becoming a more of a required skill versus an added bonus.
Oh Twitter; it's easy to use but hard to master. I like this list of ten simple tricks to grow your Twitter following because it emphasizes how visual the medium has become. It's no longer restricted to 140-character tweets, so take advantage of it!
This story has been all the rage lately — one million French union workers are not allowed to check their work email after business hours. The article also mentions the phrase "digital working time," which I think could become more and more prominent as lines blur between working at the office and working from home.
Have a great weekend! To keep up with the latest soapy social media throughout the week, you can follow me on Twitter, Tumblr, Instagram, Pinterest, Vine and YouTube.