Let's ring in the New Year with a brand new S.O.A.P. panel team. Don't know what S.O.A.P. is? Check out this mash up post to learn more about it and check out our spring 2013 team here. We are looking for the newest fragrances to add the Bramble Berry lineup and we want your help again! For the next week, we are on the lookout for eight soapy fans to help us pick which fragrances to add for our Spring 2014 fragrance oil line.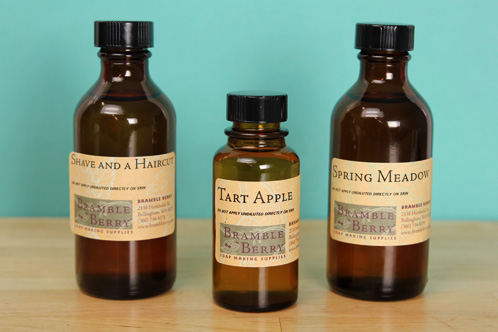 The S.O.A.P Panel is one way Bramble Berry decides to bring on new fragrance oils. Throughout the year, hundreds — if not thousands — of fragrance oils specifically designed for Bramble Berry roll through the office, and the S.O.A.P. Panel is the final test for some of them. They've already gone through our own internal inspection process (including initial CP tests), and we'd love for you to give them a sniff and test them in any bath and body product. Cold process soap, melt and pour, lotions, butters — whatever you can think of (well, aside from lip balms. None of the fragrances are lip safe)! For this panel, participants will receive eight 1 oz. fragrance samples to test.
The catch? All the fragrances are mystery fragrances; they won't have names to influence judgement because we want honest opinions. You'll fill out a survey to tell us about your top choices, and this is important because your notes will determine the fragrance people in our soaping community will use!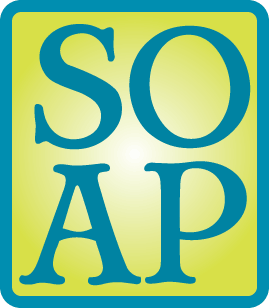 Your mission, should you choose to accept it:
Tweet, Facebook, Pin, Instagram or blog about your favorite Bramble Berry product (including the links) and why you should be selected for the Winter 2014 S.O.A.P. team.
Be sure to link to your social media outlet update in the comments below so that we can read about it.
The last day to enter will be January 15. You can still post about your favorite BB product, but you won't be considered for the panel!
Team members will be announced on Friday, January 17 and the samples will be sent out by January 24.
Completed surveys need to be returned by March 14.
Note: You'll have about about 7 weeks to test the fragrances. Please keep these dates in mind before you enter. We are looking for an accountable and enthusiastic panel, so be sure that this works out with your schedule! Because these fragrances can't ship internationally, we are not able accept international entries.
Some previous SOAP Panel posts are here, here and here. This post is a fantastic example of what previous S.O.A.P. panel members have done for testing, blogging and tweeting.
Ready, Set … Apply! =)