Even though it's almost September, here at Bramble Berry we haven't given up on summer yet! We celebrated the sunshine with a yearly barbecue. Everyone brought a dish to share and we enjoyed each other's company.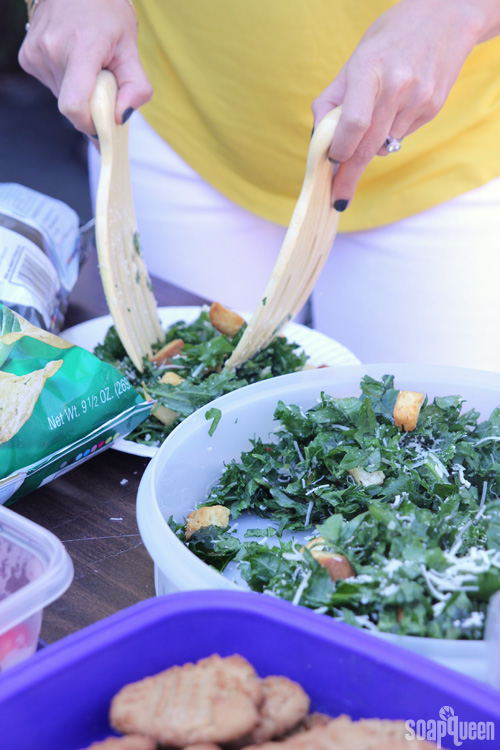 All that sunshine can be harsh on your skin. Luckily, the Fresh Face Skin Care Series – which wrapped up last week – has plenty of recipes to keep your face feeling smooth and refreshed. There was also a new recipe in the Fresh Face Round Up + Chamomile Infused Toner post. With Aloe Vera Liquid to provide hydration and Witch Hazel acting as an astringent, this toner is perfect for dry and oily skin types.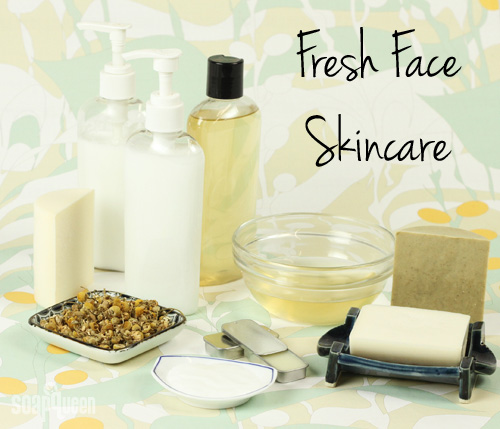 If you're interested in a tutorial that's great for your skin and the environment, you'll love this Save the Honey Bee Melt and Pour Soap Tutorial. The decline of the honey bee population, known as Colony Collapse Disorder, poses a serious threat to our ecosystem. To help find out why the honey bee population is declining, Bramble Berry donates $3.50 for every Save the Honey Bee Mold sold to the UC Davis Honey Bee Research Fund.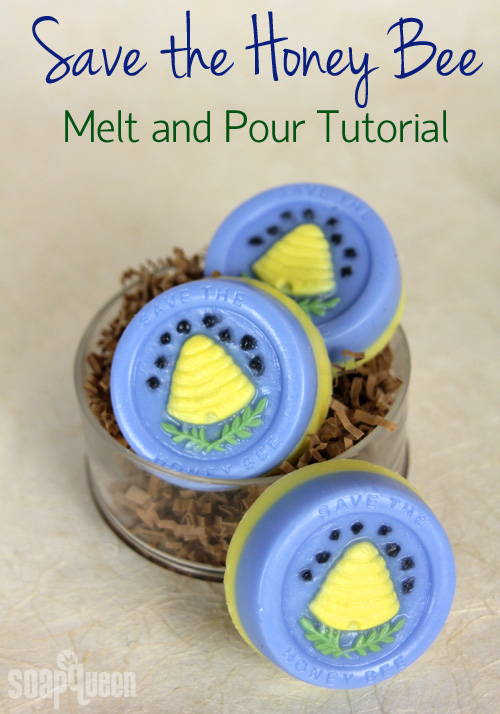 Honey bees have a very important job – pollinating a wide variety of crops, as well as providing us with honey. Honey has many applications. It can relax you after a hard day, and it's perfect for adding a little sweetness to this Soap Queen Cuisine: Blueberry Breakfast Bowl. Made with fresh fruit, yogurt and a variety of nuts and seeds, this breakfast bowl will give you the energy you need to start your day.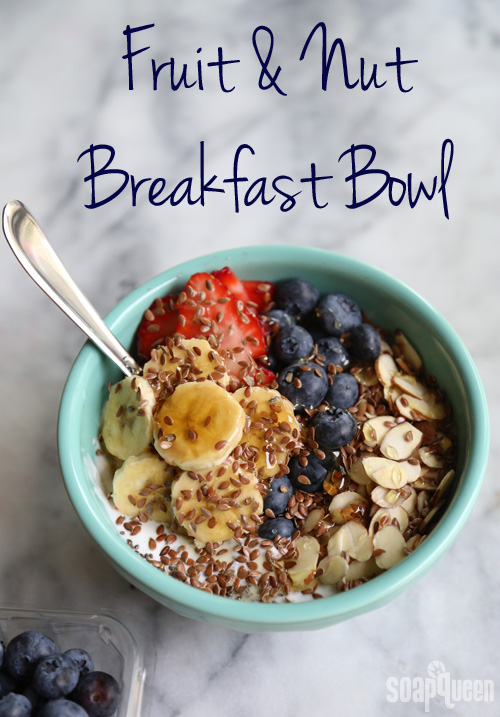 I love all the different colors in the breakfast bowl. If you're in the mood for more vibrant colors, check out this Soap Queen TV Episode on Whipped Cold Process Soap Frosting. The video shows you how whip together cool oils and lye to create gorgeous orange and yellow flowers. It's a soapy work of art!
This week's Facebook Photo of the Week from Amie with Mama Pearson's Soaporium was inspired by a work of art, The Scream by Edvard Munch.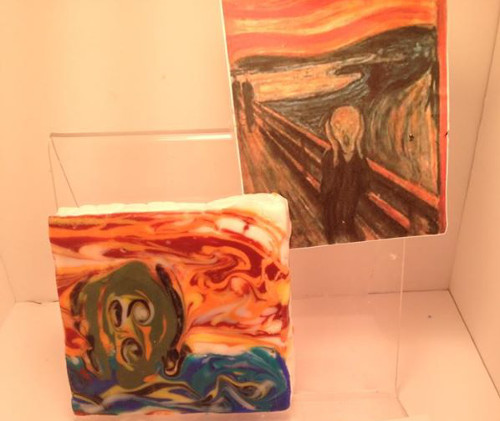 The vibrant colors and intricate details really stand out in this soapy masterpiece. Amie used squeeze bottles and Champagne Fragrance Oil, which smells bubbly and sweet and allows you a lot of time to work with your cold process soap. If you'd like to see how she did it, check out her YouTube video. If you're in the mood for a colorful project that uses Squeeze Bottles, check out this Rainbow Squirty Swirls Tutorial.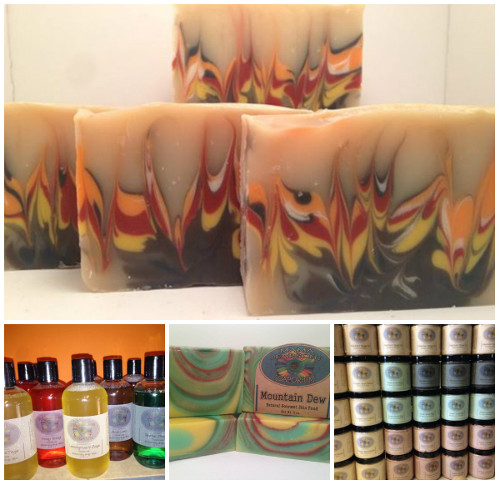 Above (clockwise, top) are Amie's Blaze soap, collection of sugar scrubs, Mountain Dew soap, and collection of handmade moisturizing body wash. If you want to create the beautiful lines in Amie's Mountain Dew soap, check out this Soap Queen TV Episode How to Make Funnel Pour Soap. If you want to get circles in your soap without a funnel, you can use Bramble Berry's Silicone Column Mold to create them. See how in this Soap Queen TV Episode Make Faux Funnel Pour Soap.
Find Mama Pearson's Soaporium
On the Web
On Facebook
Post pictures of your crafty creations on the Facebook page each week for a chance to be featured on the Soap Queen blog and receive a sweet soapy package from Bramble Berry. Photos are chosen based on consensus from the Bramble Berry staff, so the best way to increase your chances of winning is to show us lots of photos!