Time:
8 hours (or overnight)
Yields:
Two 8 oz. bottles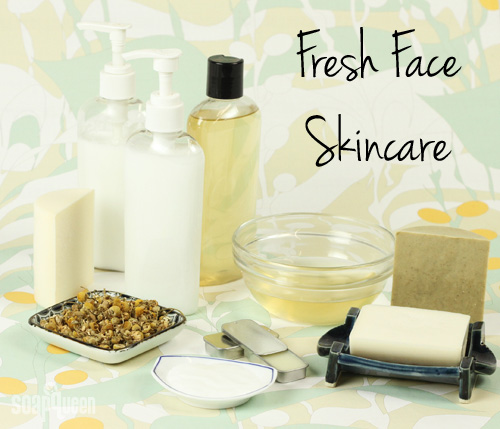 Last week was full of recipes created to pamper your face. For dry skin in need of additional moisture, the Lavender and Aloe Lotion and Lavender and Chamomile Cleansing Bar feature hydrating ingredient such as Sweet Almond Oil, Shea Butter and Jojoba Oil. If your skin is on the oilier side, the Tea Tree and Rosemary Cleansing Bar and Oil-Free Lavender Lotion help control oil and keep skin feeling comfortable.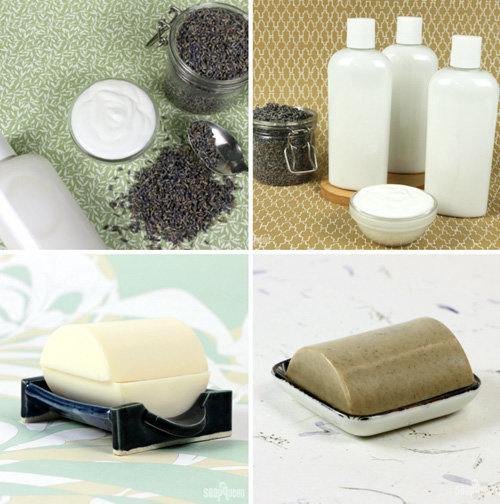 Top row (left to right): Lavender and Aloe Lotion, Oil-Free Lavender Lotion
Bottom row: Oily & Dry Cleansing Bars
In between washing and moisturizing your skin, using a toner is a great way to keep skin feeling refreshed. Good for both dry and oily skin types,  Aloe Vera Liquid provides hydration while Witch Hazel acts as an astringent. Infused with Chamomile and Calendula Petals, this toner is a great project for beginners.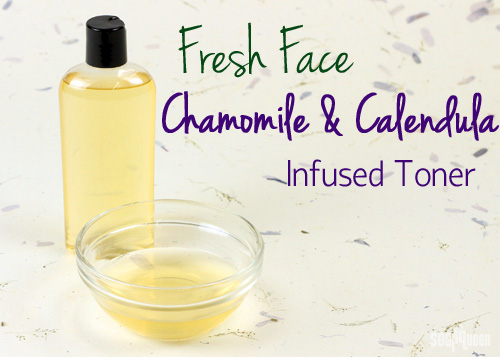 What You'll Need:
10 oz. Aloe Vera Liquid
10 oz. Witch Hazel
1 tbs. Marigold (Calendula) Dried
1 tbs. Chamomile Herb, Egyptian 
4.7 mL Optiphen ND
8 oz. Bottle with White Disk Cap (2 bottles)
Large Sealable Tea Bag (1 bag)

Click here to add everything you need for this project to your Bramble Berry shopping cart!
ONE
: Scoop Chamomile and Calendula into the sealable tea bag. Carefully tip the tea bag on its side and seal the open side with a hot iron.
Calendula
is thought to
help with skin irritation and rashes
, while Chamomile has been approved by the
German Commission for use on burns and wound therapy.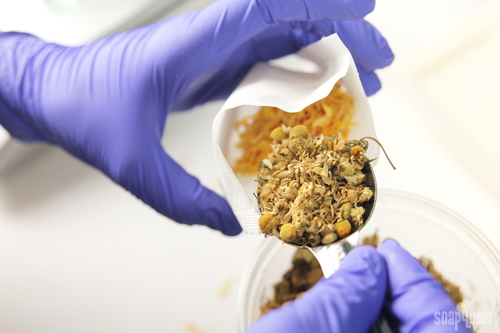 TWO: Place the tea bag into the Aloe Vera Liquid, and press down to fully submerge. Allow the tea bag to infuse in the Aloe Vera Liquid for 8 hours, or overnight. Aloe Vera contains over 75 different potentially active constituents, many of which have a variety of positive skincare application.
Note:It's normal for a portion of the Aloe Vera Liquid to evaporate during this process, the amount of liquid in the recipe has taken this into account.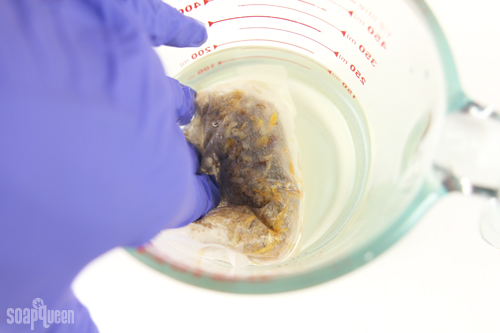 THREE: Squeeze out as much of the Aloe Vera liquid as possible, and throw away tea bag.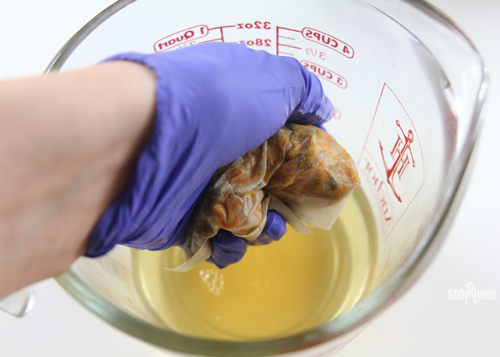 FOUR: Add witch hazel and Optiphen ND. Use a whisk to thoroughly combine. A note on preservatives: since this recipe uses dry herbs that can carry insurmountable self-preservative hurdles, using a synthetic preservative will help keep the mold and bacteria from growing in your toner.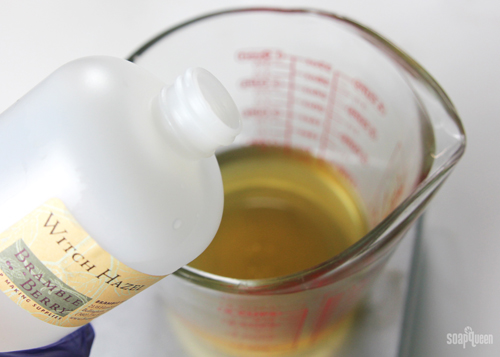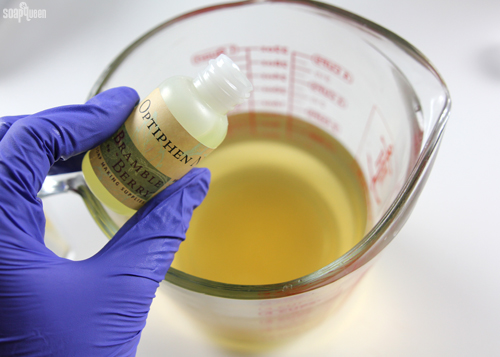 FIVE: Once all ingredients have been added, pour toner into bottles and place cap on top. To use, pour a small amount of the toner onto a cotton ball, and gently sweep across face in one direction. Do not scrub! This can irritate the skin. Follow with a moisturizer.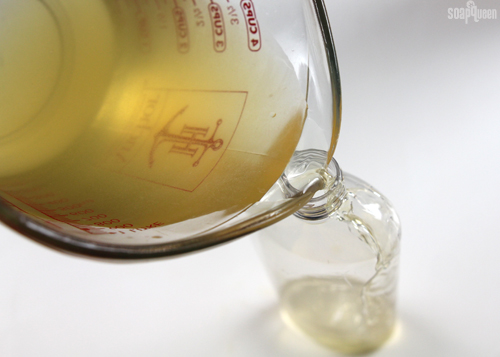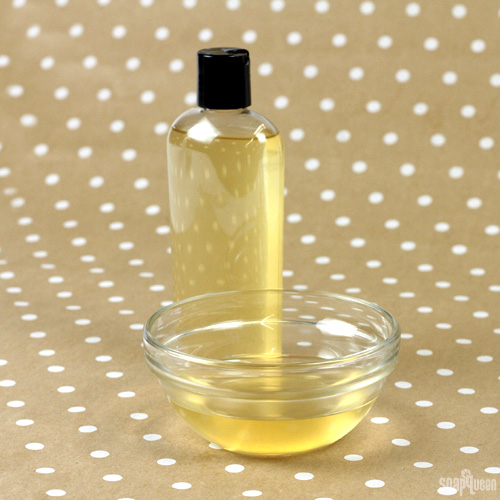 What is your skin care routine (do you use toner)? Is there any skin care ingredient that you particularly love?