It may be the middle of February, but I'm ready for spring to arrive. It's exciting to watch the days get longer and feel the temperatures slowly rise. In the meantime, why not get a head start on your spring cleaning? This guest post from organization goddess Michele Connolly is the perfect place to begin. Michele has tons of great tips on when to sell, donate or throw away your clutter. This week I also shared a recipe for a Blueberry Kale Smoothie, which is a delicious way to "declutter" your breakfast. It's full of body-loving ingredients such kale, chia seeds and blueberries. Yum!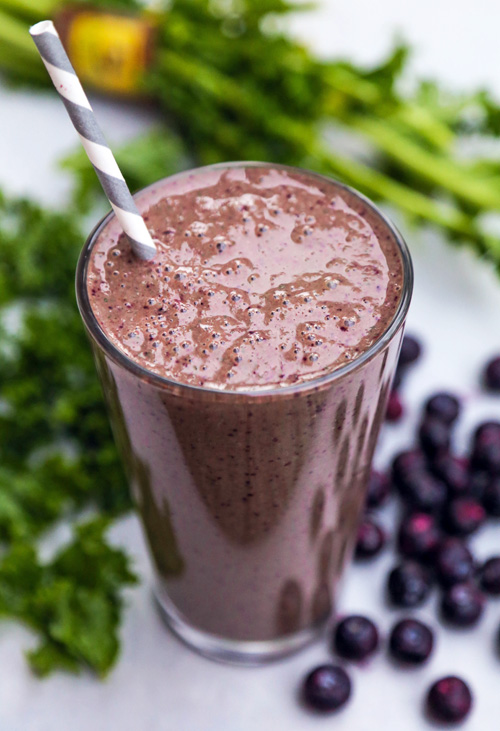 The delicious Blueberry Kale Smoothie
While you wait for temperatures to rise outside, get crafty inside. The Soothing Baking Soda Oatmeal Bar is made using the double boiler method, and it's a great natural recipe for sensitive skin. If you'd like to learn more about this technique, How to Make Rebatch Soap walks you through the process. Looking for more natural soap inspiration? Check out the interview with Janelle of Jangle Soapworks. Janelle makes all her soap with goat milk from her own farm, and prefers to use natural colorants and essential oils.
If you're looking for a project bursting with cuteness and color, our Rainbow Hearts Melt and Pour Tutorial is sure to fit the bill. Scented with Pink Grapefruit Fragrance Oil, this tutorial not only looks bright and spring-like, it smells equally cheery. Speaking of cuteness and color, our Facebook Photo of the week has plenty of both: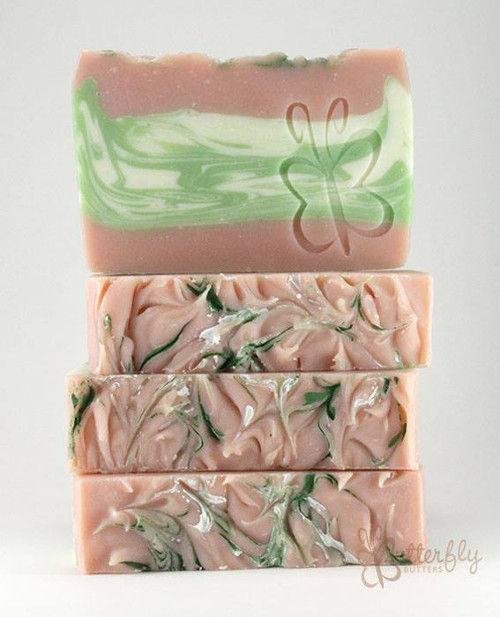 This week's photo comes to us from Amanda of Butterfly Butters Handmade Soap. This soap is full of soft and fresh colors, as well as subtle detail — notice the adorable butterfly soap stamp in the corner. All of Amanda's soaps feature this butterfly stamp, which make them easily distinguishable and full of personality. If you'd like to try using a soap stamp, check out the How to Use Stamp Soap video on Soap Queen TV. They're an easy way to add a personal touch.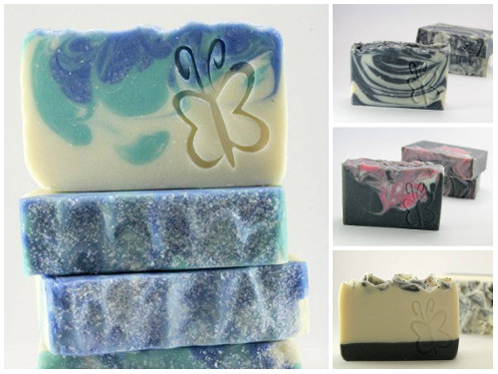 Thanks to Butterfly Butters Handmade Soap for being a part of our soaping community, and expect a soapy package stuffed full of Bramble Berry goodies to arrive in the mail soon. Thanks to everybody who submits their photos each week. It's so inspiring to see all the creative projects!

Butterfly Butters on the web: Butterfly Butters Handmade Soap's Website
Butterfly Butters on Facebook: Butterfly Butters Handmade Soap on Facebook