There are so many options when it comes to coloring your soap. This week, rainbow was the inspiration for a series of bath and beauty tutorials called Rainbow Reverie. In addition, a different fragrance oil and colorant are 25% off each day.
Green Chrome Oxide and Grass Stain Fragrance Oil add a bright color and fresh scent to the Green Meadow Melt and Pour Tutorial. The middle layer uses grated soap to create a confetti look, which adds interest to the solid green layers. A pink flower on top adds contrast and a feminine touch.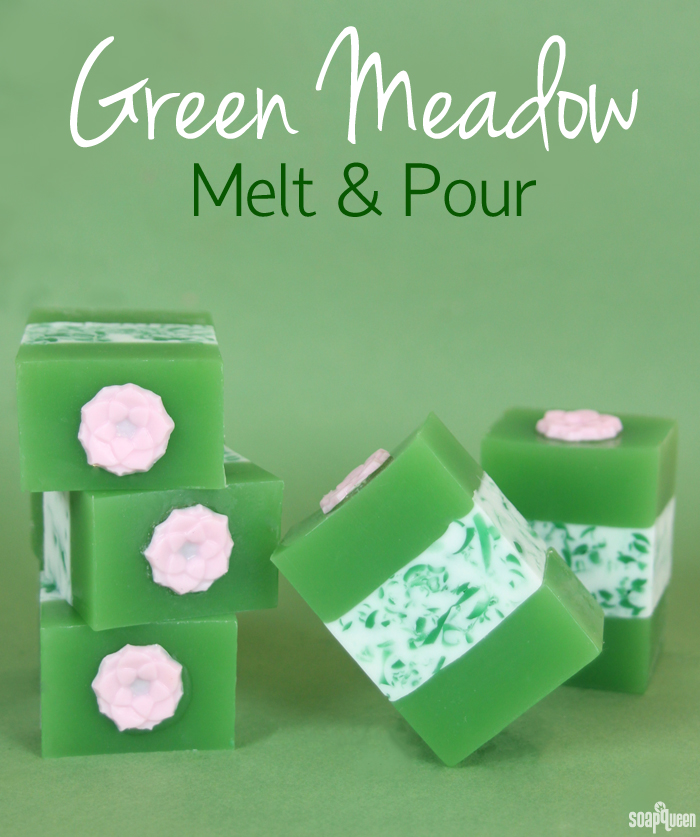 Flowers were the inspiration for the Rosy Red Lip Gloss. A combination of castor oil, jojoba oil and cera bellina wax make the gloss shiny, soft and spreadable. The rosy hue comes from Merlot Sparkle Mica and Rose Pearl Mica, and Passionfruit Rose Fragrance and Flavor Oil adds the floral and sweet smell.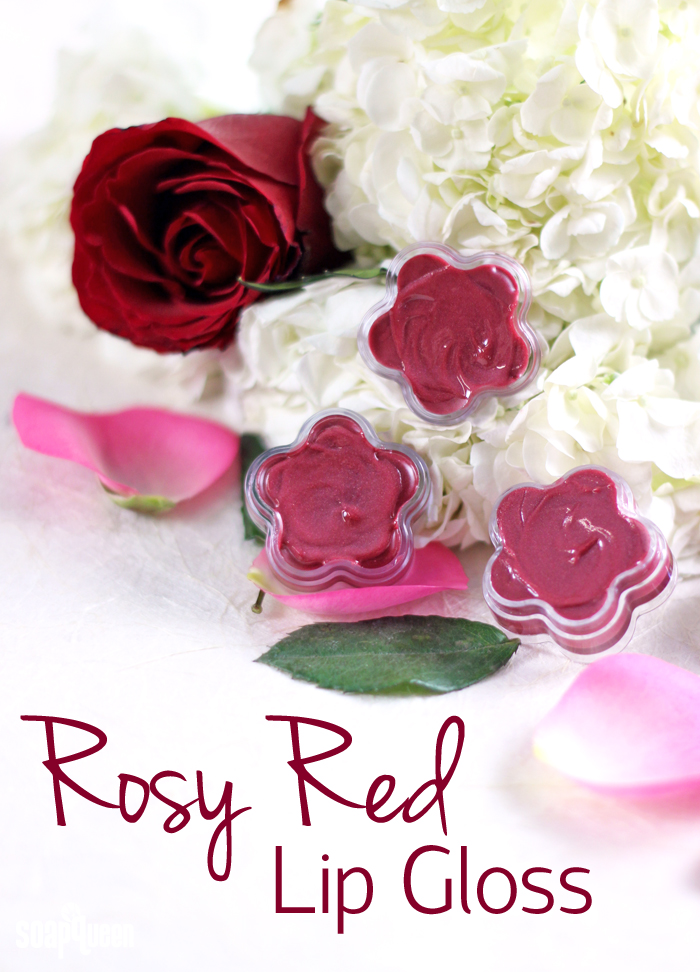 For even more flowery inspiration, click through to the Yellow Chamomile Cold Process Soap Tutorial. The soap has plenty of chamomile, including chamomile herbs, chamomile extract and Chamomile Bergamot Fragrance Oil. The yellow oxide adds a warm hue and the 4″ Silicone Loaf Mold is perfect for small batches of soap.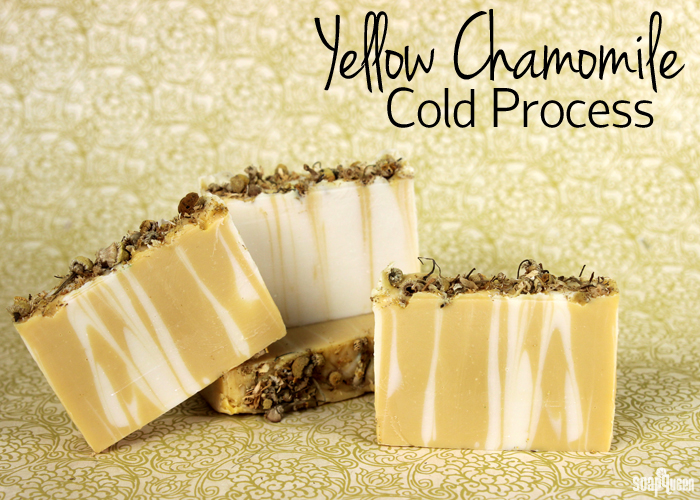 Sweet treats are another source of color inspiration. The Orange Creamsicle Bath Truffle was inspired by a classic ice cream treat. Shea oil and cocoa butter add moisturization properties to the truffles, and they get the citrusy smell from Creamsicle Cybilla Fragrance Oil. Pop one in your bathtub for a luxurious experience.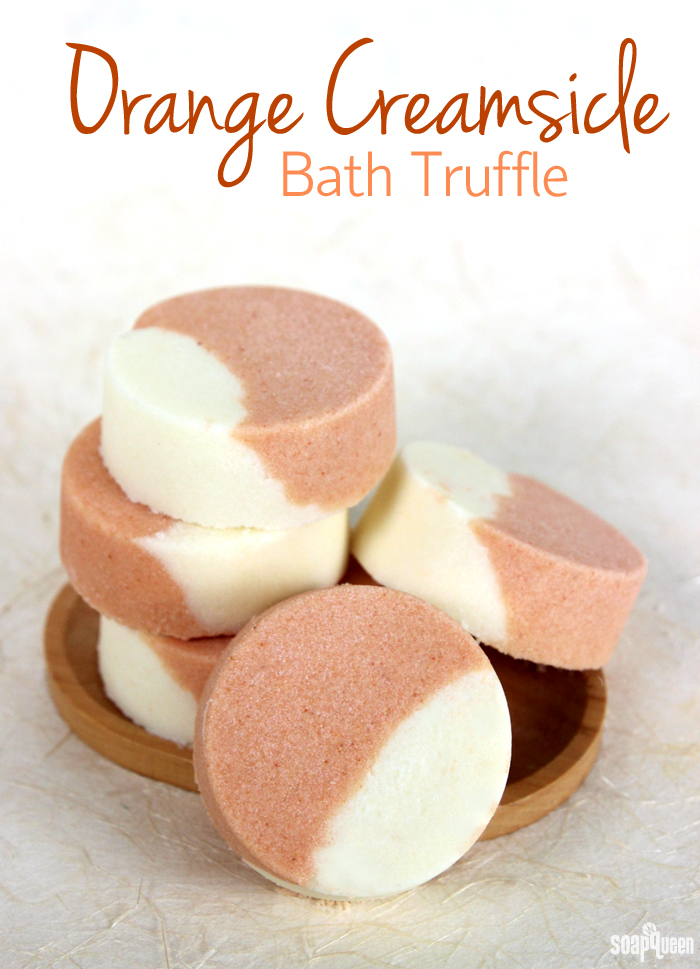 For all the colors in one project, click through the Rainbow Project Roundup. The post features projects like the Rainbow Squirty Swirl Cold Process and Over the Rainbow Cold Process. Rainbow hues also look great in melt and pour, as seen in the Rainbow Spheres and Rainbow Mold and Island Style Tutorials.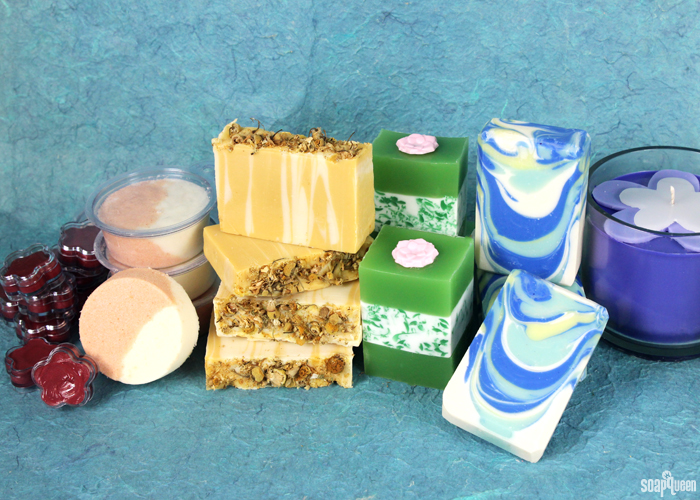 Color can also be used to determine if your soap has a balanced pH level. Dropping a mixture of cabbage juice and distilled water on your soap is a way to check if your soap is lye heavy. If the juice turns green or yellow, the soap is lye heavy and can irritate or burn your skin. Click through the How to Test pH with Red Cabbage post for more information.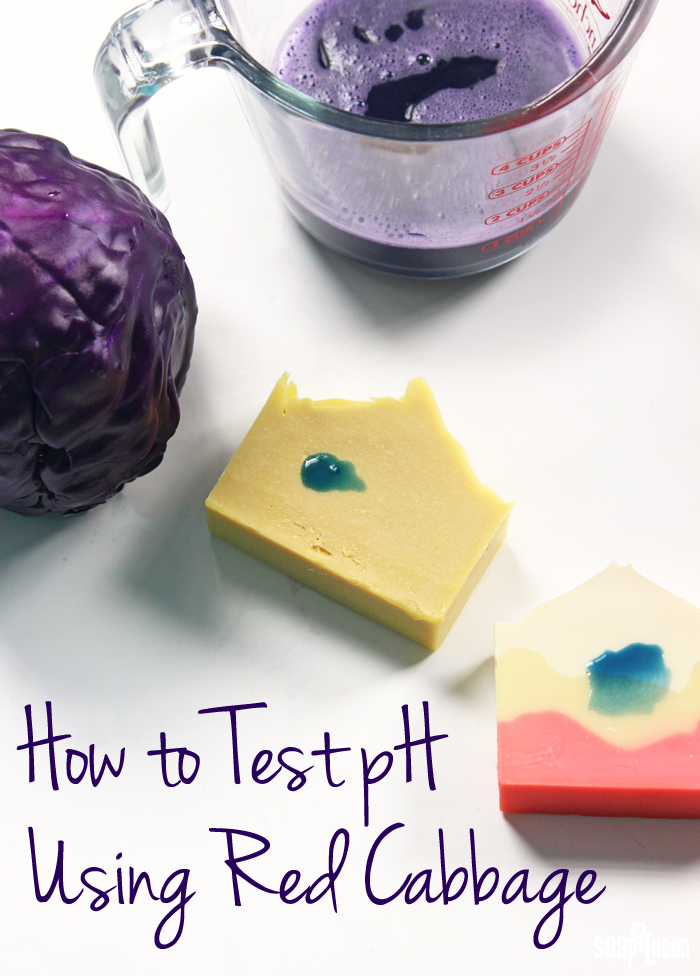 Bright colors and skilled piping are the focus of this week's Facebook Photo of the Week. The goat milk Spring Duckies cold process soap by Nelson Farms is so adorable.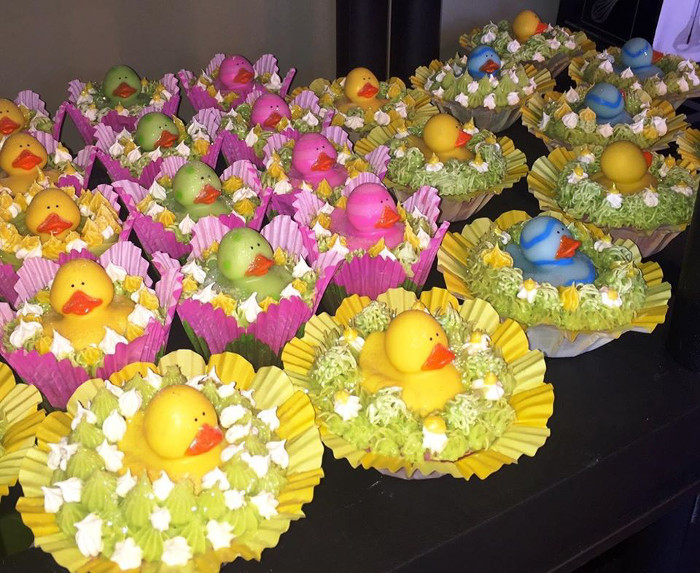 The piping creates various textures on the soap, making each one creative and unique. The duckies also make the soap very kid friendly. If you'd like to learn more about piping, watch the Whipped Cold Process Frosting video on Soap Queen TV. The technique also looks great on candles, as seen in the Whipped Candle Frosting tutorial.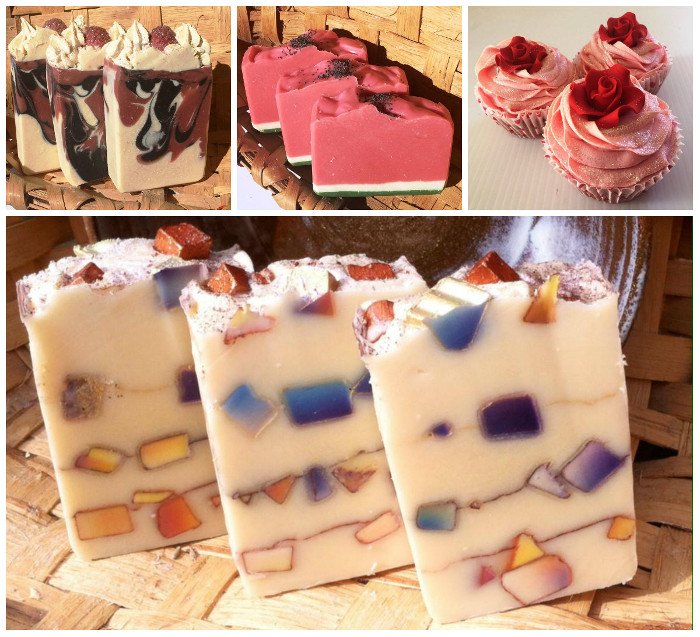 Above (clockwise, top left) are Nels0n Farms' Black Raspberry Vanilla Soap, Watermelon Punch Soap, Goat's Milk Soap Cupcakes and Jasmine Goat's Milk Soap. If you'd like to make a soap with goat milk, watch the Goat Milk Soap Tutorial video on Soap Queen TV. Goat milk also feels great in the tub, as seen in the Goatsmilk Bath Tea Tutorial.
Find Nelson Farms
On Facebook
On the web
The talent in the soap making community is so impressive. This week's Instagram photo of the week is by Jan with Sunlit Soap. Her Meryt soap features gorgeous cool colors, a mermaid tail embed and plenty of sparkle. Check out more soapy pictures on her Instagram page.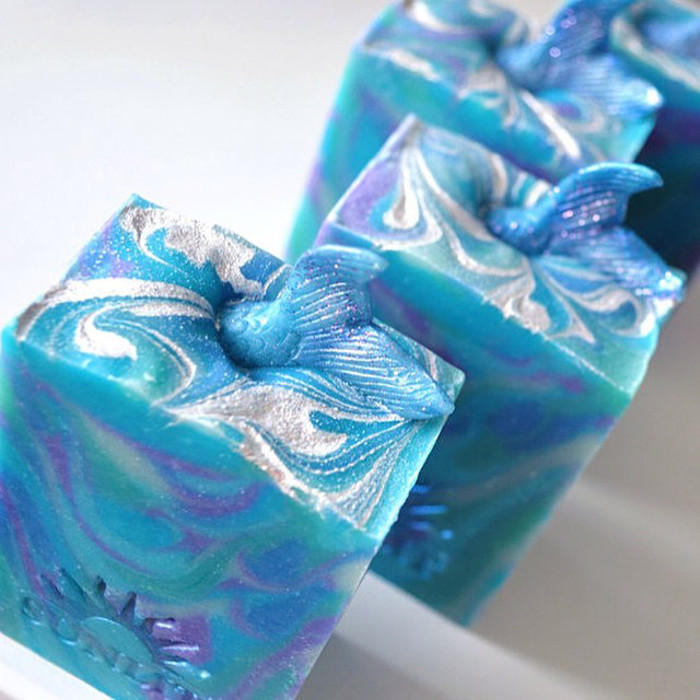 Picking one winner was so hard! This week's honorable mention from #SoapShare is stunning as well. Michelle used Starry Night as inspiration for her detailed soap. Michelle's soap is a true work of art.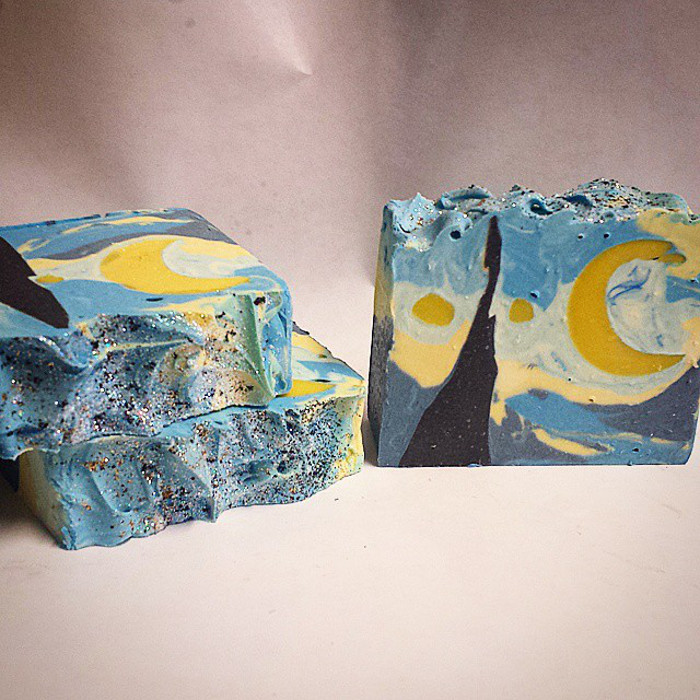 Post pictures of your crafty creations on the Facebook page each week for a chance to be featured on the Soap Queen blog and receive a sweet soapy package from Bramble Berry. Photos are chosen based on consensus from the Bramble Berry staff, so the best way to increase your chances of winning is to show us lots of photos!
To participate in the Instagram contest, hashtag your pictures with #soapshare. Each Friday, I will pick a photo on Instagram to win a copy of the Soap Crafting book, and share on the Bramble Berry Instgram account.