This simple, four ingredient recipe only has 4 steps, making it easy to whip together a luxurious bath after a hard day on your feet.  What's so great about goatsmilk?
Goatmilk is particularly moisturizing and nourishing to the skin because of capric-caprylic triglyceride. Capric-caprylic triglyceride is an effective skin moisturizer that helps to contribute to skin softness by forming a barrier on the skin to help inhibit the loss of moisture. It is the only milk that contains naturally occurring capric-caprylic triglycerides. The protein strands of goat milk are shorter than other types of milk and are more readily absorbed by skin.
Goatmilk also has naturally occurring lactic acid that helps keep skin smooth by encouraging skin turnover (it acts similar to a gentle peel). It also contains many vitamins, specifically A, D and B6, as well as the anti-oxidant Selenium.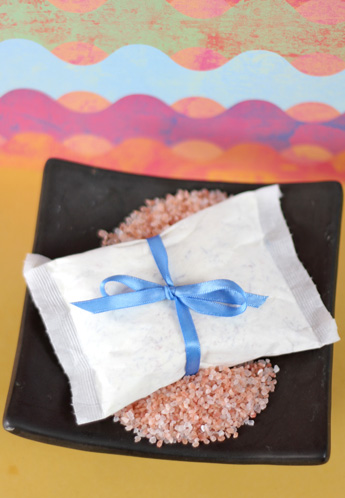 Ingredients
4 Tablespoons Powdered Goatsmilk
3 Tablespoons Lavender Buds, Grade 2
2 Tablespoons Medium Pink Sea Salt
2 Tablespoons Cocoa Butter (shaved and unmelted)
Yeilds: 1 tea bag for the bath
Buy everything you need in the click of a button!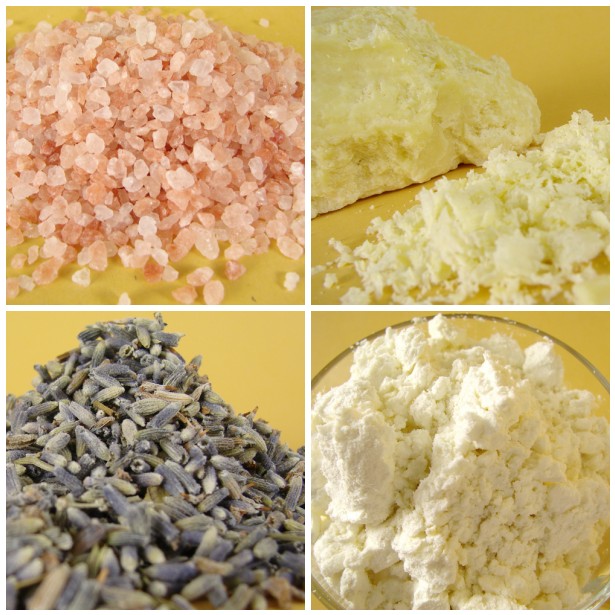 ONE: Easily shave 2 tablespoons of the cocoa butter using our Clean Up Tool or a vegetable peeler.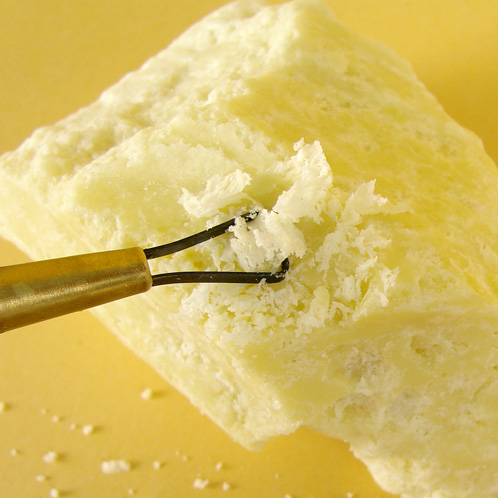 TWO: Combine all of the ingredients into a medium sized container and gently mix together with a spoon.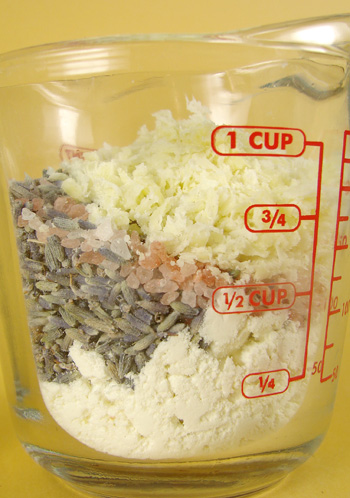 THREE: Carefully scoop the ingredients into the large tea bag. To make a little more room at the top, tap the tea bag on the counter to condense the ingredients. Fill the bag up with all of the ingredients.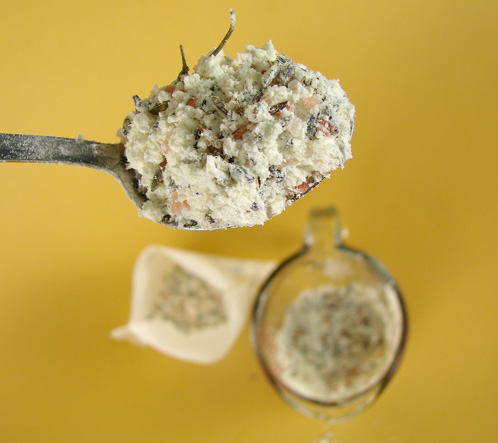 FOUR: Carefully tip the tea bag on its side and seal the open side with a hot iron.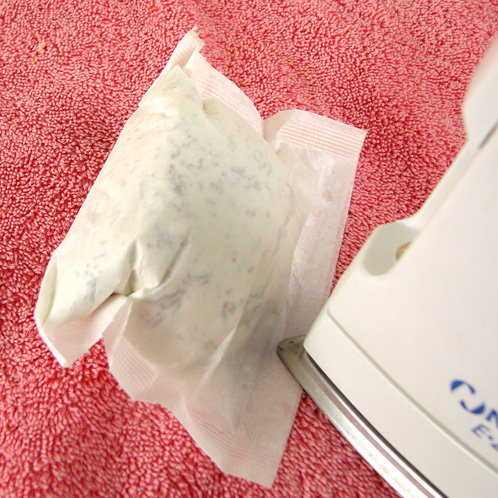 It's ready for the tub! Just add the tea bag to your hot bath for a skin loving soak. Even though we didn't add any fragrance oil it smells creamy and delicious. The cocoa butter melts in the warm water adding a little richness to the goatsmilk and lavender. I totally love the smell of goatsmilk. Is that weird? Anyone else? Anyone? No?
Tips for the Tub: The Goatsmilk powder is super fine so give the tea bag a couple of big squeezes while submerged in the water to get the goatsmilk out. OR use a pin to poke small holes in the tea bag. Make the holes just big enough to get the goatsmilk powder out while keeping the salt and lavender buds in. Want to see what it looks like in the tub? Naturally I tweeted about it- Check out my twitpic here. Doesn't it look gorgeous?
Want to make more for yourself, to sell or give as gifts? Just double, triple or quadruple the recipe as needed!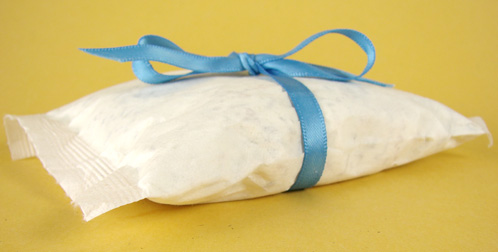 Now tell me about your bath teas. What's your favorite ingredient to add to your bath?