Exfoliants help scrub away dirt and dead skin, leaving your skin feeling fresh and smooth. Bramble Berry carries a variety of exfoliants, such as colloidal oatmeal, shredded loofah and cranberry seeds. What exfoliant you choose for your recipe depends on personal preference. Learn more about which exfoliant is right for you in the All About Exfoliants post.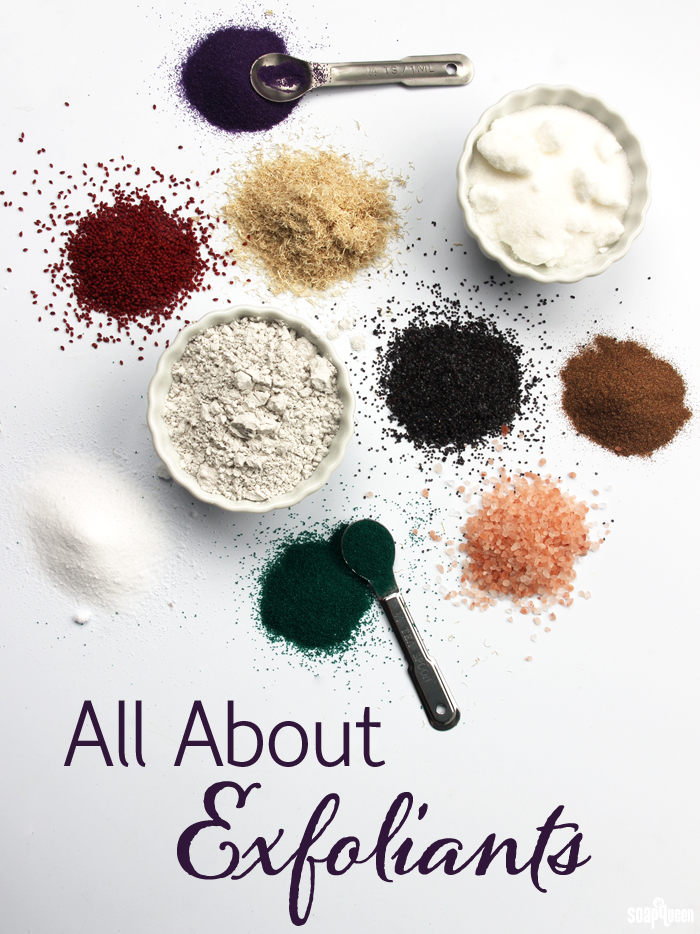 Jojoba beads add gentle exfoliation and a pop of color to your projects. In the Exfoliating Green Tea Cold Process Tutorial, Forest Green Jojoba Beads are added to the top layer. The soap is made using green tea in place of water, and has added green tea extract. Green Tea Fragrance Oil adds a fresh, clean scent to the bars.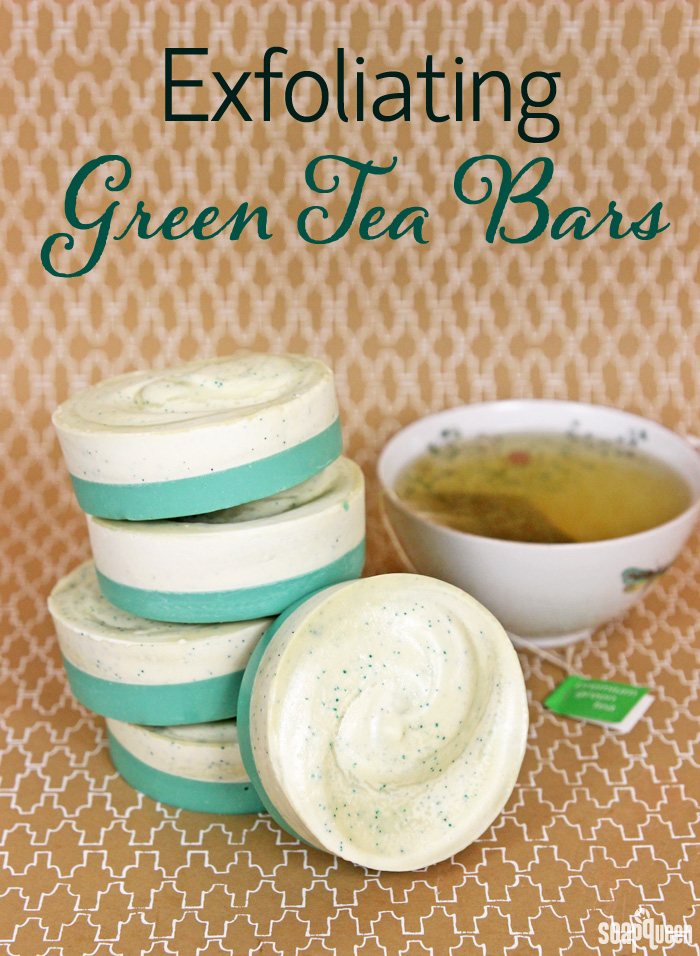 In addition to leaving your skin clean and fresh, exfoliants help moisturizer absorb. The Herb Infused Bath Oil is a perfect way to relax and moisturize your skin. It is made with skin-loving oils like argan oil and infused sweet almond oil. The recipe is easy to make as well. All you have to do is mix the ingredients together, pour some in your tub and enjoy the rich smell from Vanilla Oak Fragrance Oil.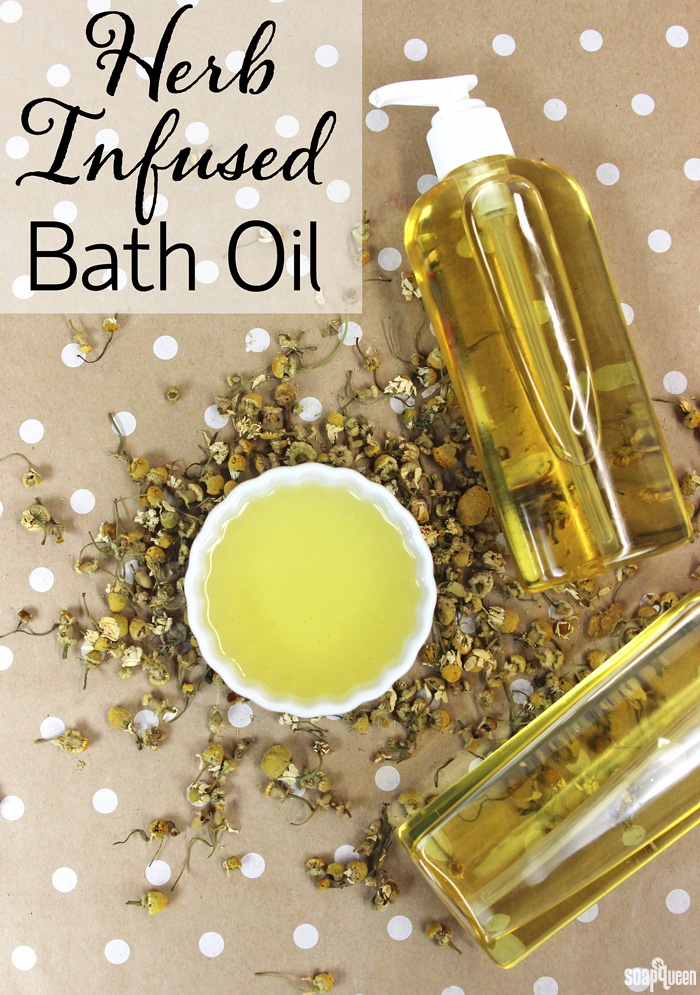 Cupcakes are a nice treat after a day of scrubbing and moisturizing or, just existing. Really, does anyone need an excuse for delicious cupcakes? =) A birthday is a great reason for that! And, for Lily's second birthday and I made delicious Butterscotch Cupcakes. Read more about the birthday festivities and get the recipe here.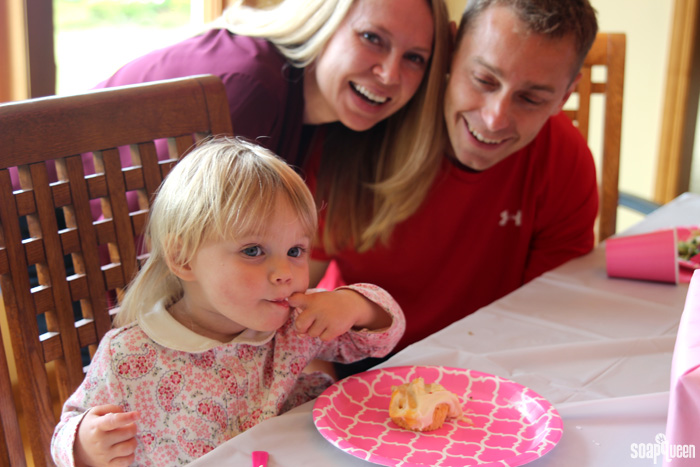 Baking is so much fun. Margaret with Sweet Soft Skin Handmade Soaps loves to bake, read and quilt. In addition, she makes vibrant and colorful soap with fun embeds and sparkle. She started soaping more than two years ago and now sells her soap on Etsy. Learn more about how she got started in this interview.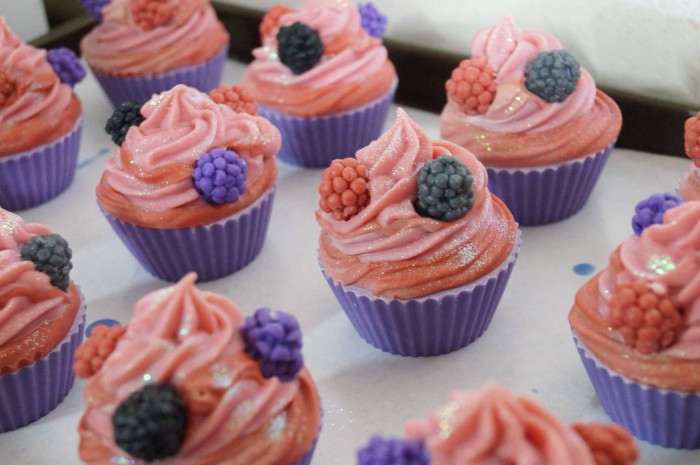 For more gorgeous handmade soap, check out this week's Facebook Photo of the Week by Giustiniano with I Saponi di Guisty. His beautiful bars are reminiscent of a bird wing.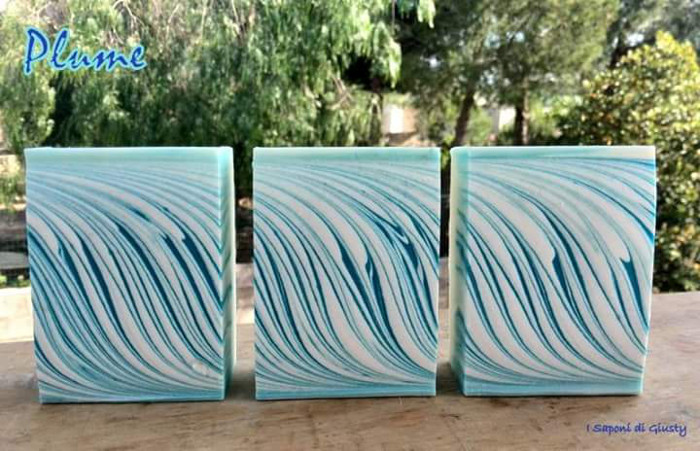 The intricate lines in Giustiniano's soap are stunning. The blue and white color palette is beautiful as well. For more swirly soaps, check out the Electric Lemonade Column Pour Tutorial. Swirling looks great in melt and pour too, as seen in the Faux Swirl Melt and Pour Cubes.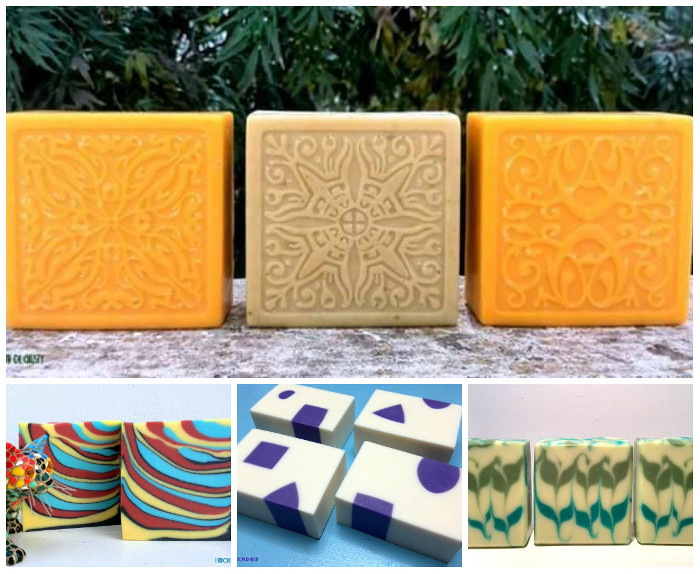 Above (clockwise, top) are Guistiniano's orange and tan soap, hanger swirl soap, purple and white soap and layered soap. If you love the bright layers in Giustiniano's soap, click through the Honey Bee Funnel Pour Cold Process Tutorial. Get the look without a funnel in the Faux Funnel Pour Tutorial.
Find I Saponi di Giusty
On Facebook
On YouTube
In addition to exfoliation, salt makes a beautiful topping for soap, as seen in this week's Instagram Photo of the Week by Auntie Clara's Handcrafted Cosmetics. Her Salty Liquorice Soap is just stunning. The salt really pops against the rich black base, and the detailing on top is incredible. See more of her amazing work on her Instagram page. Side note: Salted Licorice is one of my favorite treats in the world. I order these things by the caseload from Norway.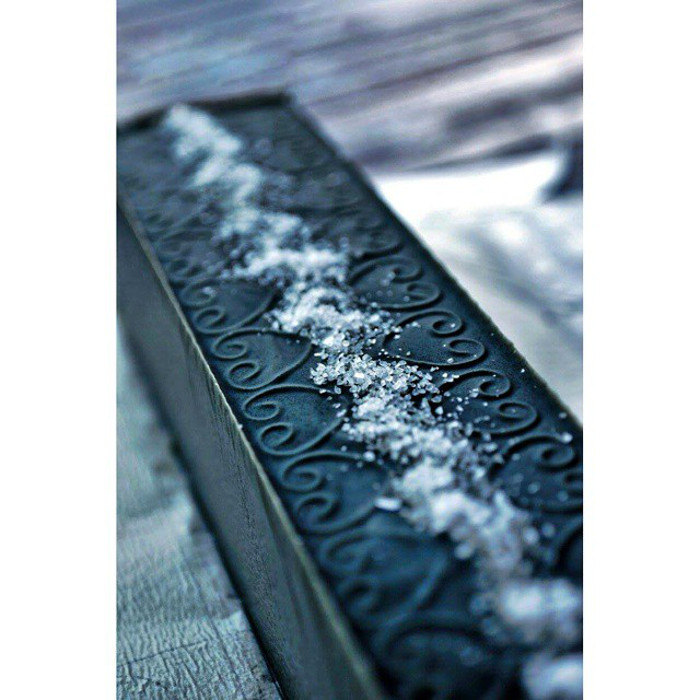 Post pictures of your crafty creations on the Facebook page each week for a chance to be featured on the Soap Queen blog and receive a sweet soapy package from Bramble Berry. Photos are chosen based on consensus from the Bramble Berry staff, so the best way to increase your chances of winning is to show us lots of photos!
To participate in the Instagram contest, hashtag your pictures with #soapshare. Each Friday, I will pick a photo on Instagram to be featured on the Bramble Berry Instagram account.