This weekend the Pacific Northwest is experiencing a heat wave with temperatures of almost 80 ° F! I'm sure that doesn't seem very hot to many of you…but anything over 70 ° F is pretty hot for us =) I'm doing my best to keep the kiddos cool while still enjoying the sun. It might be time to break out the sprinkler, water balloons and lots of sunscreen.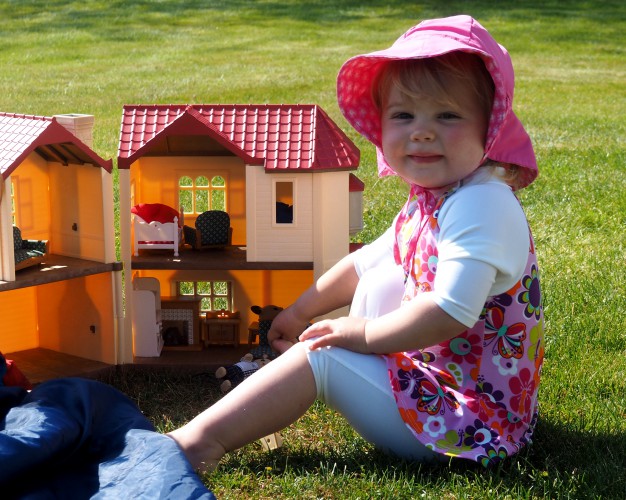 Above, Lily enjoys the new doll house she received for her birthday (thanks Grandma and Grandpa Faiola). It's so cute to watch her interact with it as she moves around furniture and plays pretend with the rabbit inhabitants. As you can see all our inside activities are being moved outside. We may have to make some soap outside soon =) If you're in need of some crafty inspiration for your weekend, check out my favorite tweets, pins and 'grams below.
Pinterest: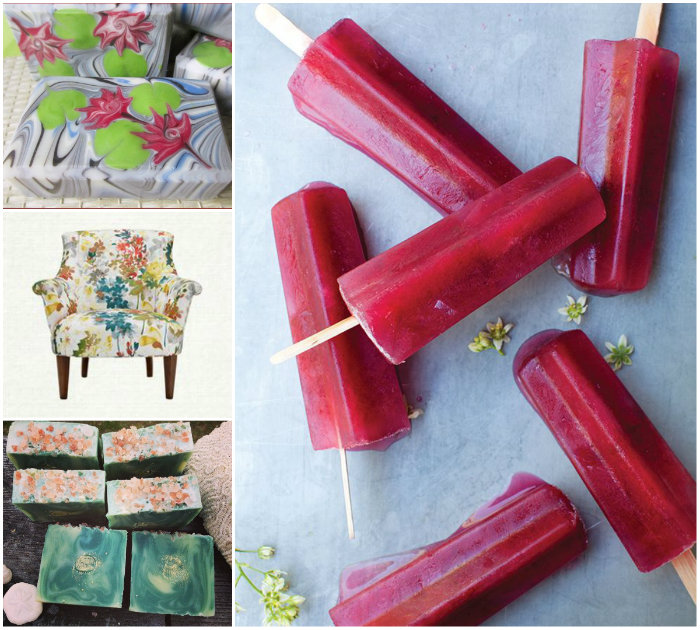 Top left to right, clockwise:
Instagram:
Get ready for tutorials inspired by Africa coming in the next few weeks! This leopard print cold process soap uses this technique, and I can't wait to share it with you! Jamisen has been studying the African continent in school this month and just yesterday he saw the ferry that goes from to Alaska (but docks in Bellingham) and told me, in no uncertain terms, that the ferry was on its way to Africa via the Indian Ocean. It's such a crazy science experiment to watch the kids grow up and see how their minds expand with every new concept they're introduced to.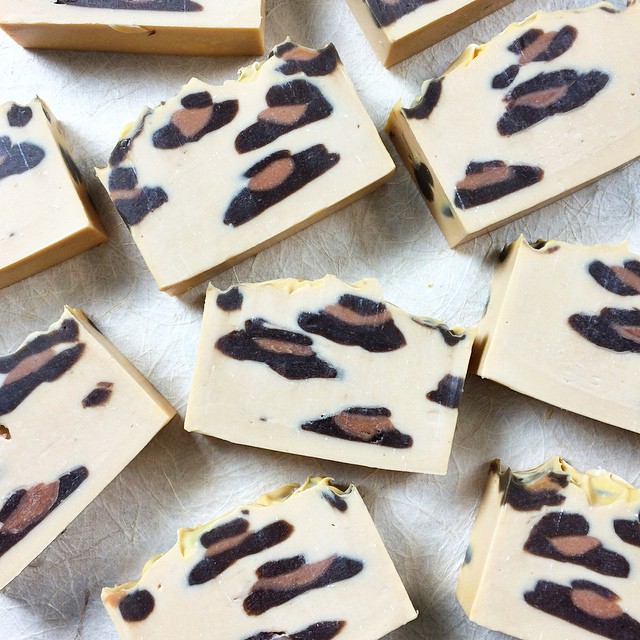 On the left is another Africa inspired project made with the new Tray Animal Prints mold. With so many exfoliant options, it can be hard to choose. Click here to learn all about exfoliants and which one is right for you.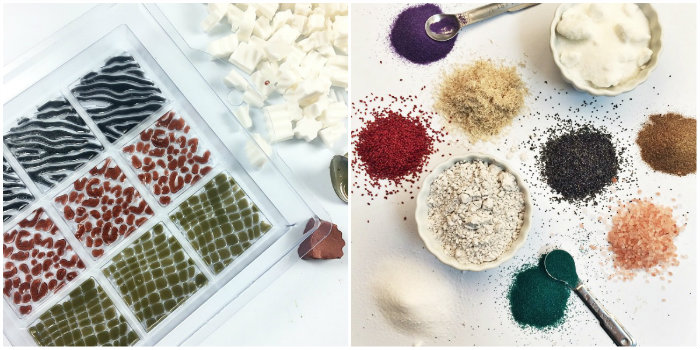 I hope you all have an fantastic  weekend! To keep up with the latest soapy social media throughout the week, you can follow me on Twitter, Tumblr, Instagram, Pinterest, Vine and YouTube and Snapchat. To watch my 'stories', which include sneak peeks into future projects, add me. I'm Bramble-Berry on Snapchat.