Spring is here, which means it's a great time for cleaning. This week featured several cleansing recipes, including Fizzy Toilet Fresheners. The fizzies are made with sodium bicarbonate and citric acid, which help protect against stains. They also make your bathroom smell fresh from a combination of Lemon Essential Oil and Peppermint Essential Oil, 2nd Distillation. They're an easy way to freshen your bathroom in between cleanings.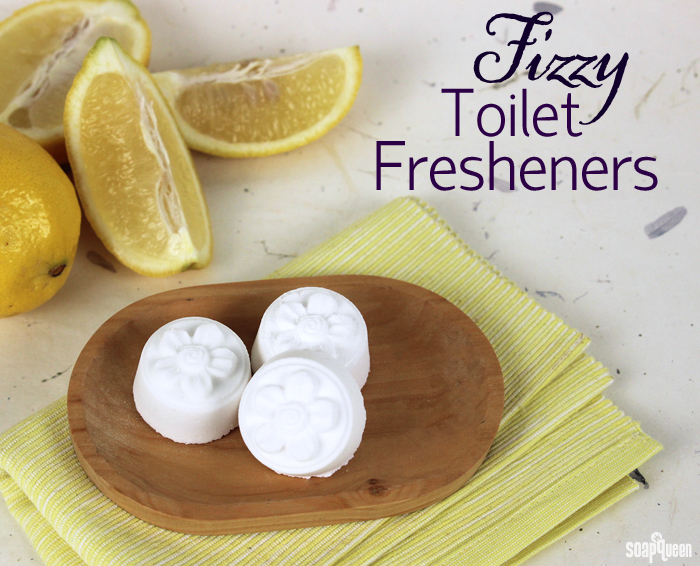 If you're looking for more cleansing recipes, you'll love the Oat Oil Cleansers Tutorial. While it may seem strange to wash your face with oils, it leaves your skin feeling clean and moisturized. Oil cleansing washes away sebum, a waxy substance produced by the skin, and replaces it with skin-loving and clean oil. The tutorial features oil cleansers for both dry and oily skin.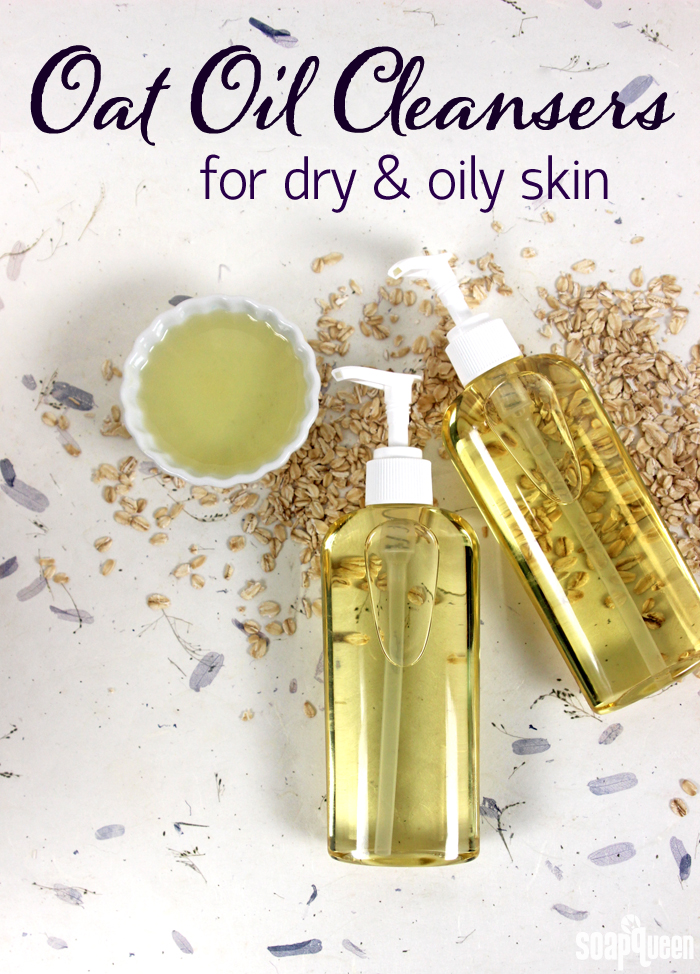 Adding milk to your recipes is another way to moisturize your skin. Milk gives your products a creamy, silky feeling, and is great from a marketing standpoint. The last several weeks, several milk recipes were shared, including the Goat Milk & Oatmeal Cold Process Soap Tutorial. Find more tutorials in the Milk Project Roundup.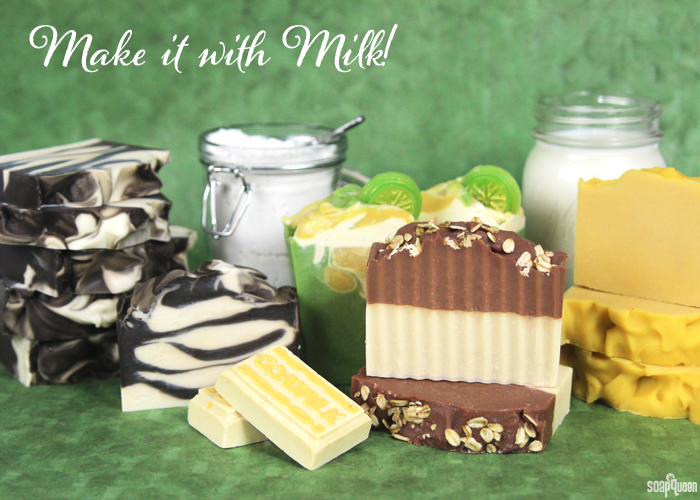 Sweet scents, like vanilla, pair well with milk soaps. While there are several vanilla fragrance oil options, like Vanilla Bean Fragrance Oil, Vanilla Vanilla Cybilla Fragrance Oil, there isn't a 100% pure vanilla essential oil. This is because the vanilla bean doesn't allow for the distillation process necessary to create an essential oil. Read more in The Truth About Vanilla Essential Oil.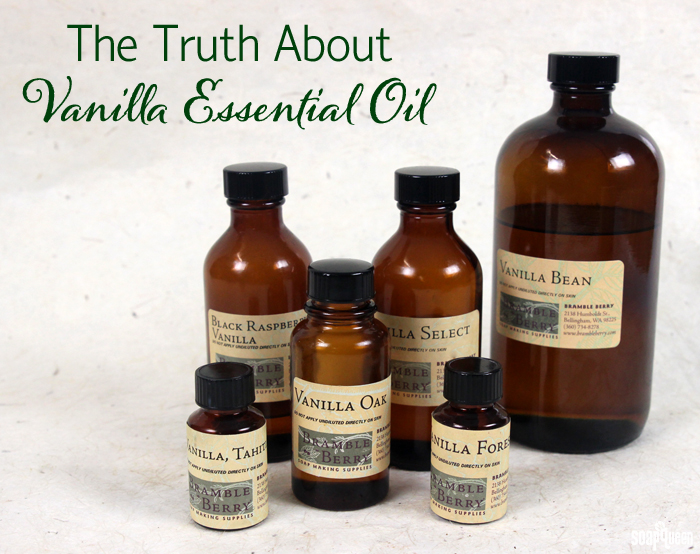 Lavender essential oil is another scent option for your milk soaps. Clawfoot Bathworks, this week's Facebook Photo of the Week, used Hungarian Lavender Essential Oil and Island Coconut Fragrance Oil in their coconut milk soap. It also has Tussah silk fiber for added softness.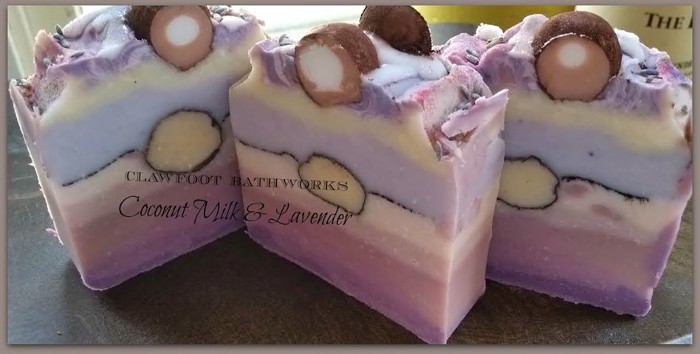 Clawfoot Bathworks' soap features pink, purple and white layers, along with fun embeds. I love the way the mica line wraps around the embed in the center! If you're interested in another tutorial that uses embeds, click through the Neon Embed Cold Process Soap video on Soap Queen TV. Embeds look great on top of soap too, as seen in the Once Upon a Dream Cold Process Tutorial.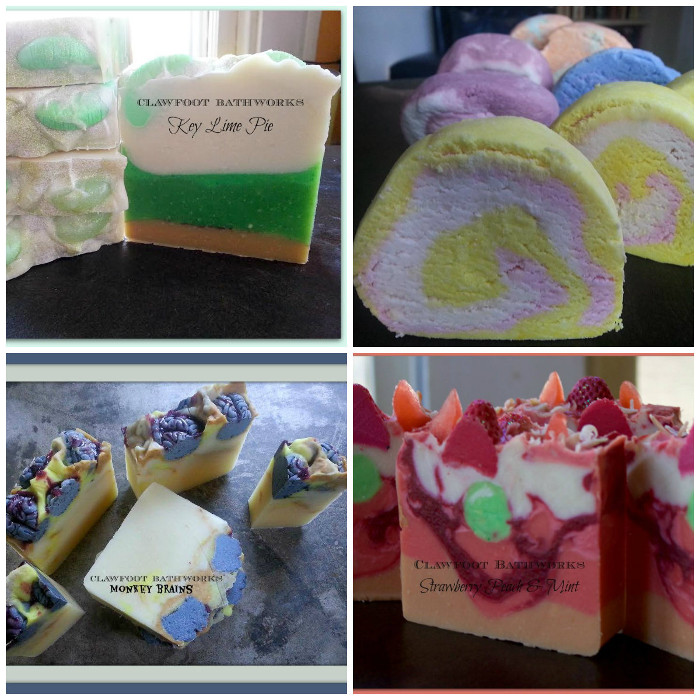 Above (clockwise, top left) are Clawfoot's Key Lime Pie Soap, bubble bars, Strawberry Peach and Mint Soap and Monkey Brains Soap. To get big bubbles in your tub, check out the How to Make Solid Bubble Bath video on Soap Queen TV. For a relaxing bath experience, click through the Solid Bubble Bath Recipe.
Find Clawfoot Bathworks
On Facebook
On the web
If you're in the mood for even more bubbles, you'll love this week's Instagram Photo of the Week by Lillian Violet Handmade Products. Her adorable bath bomb cupcakes have fluffy pink frosting and pearls. They're a perfect bridal shower favor. See more beautiful creations on her Instagram page.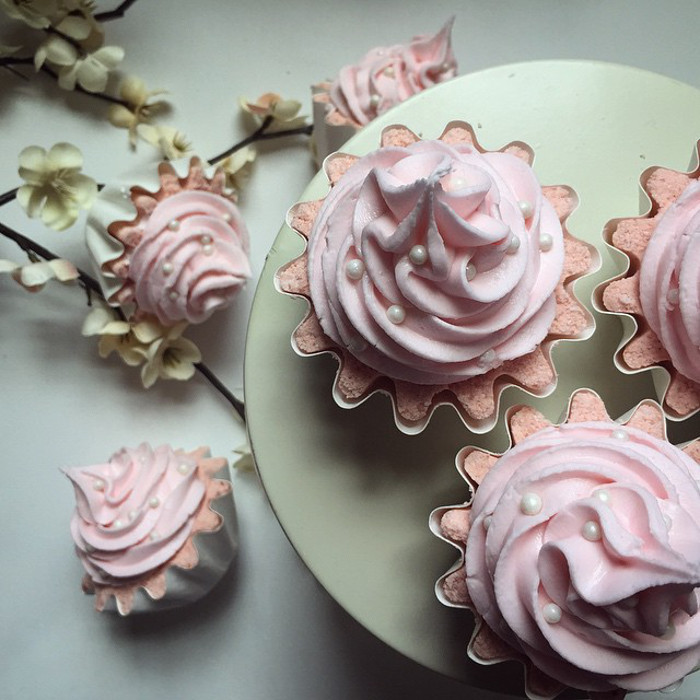 Post pictures of your crafty creations on the Facebook page each week for a chance to be featured on the Soap Queen blog and receive a sweet soapy package from Bramble Berry. Photos are chosen based on consensus from the Bramble Berry staff, so the best way to increase your chances of winning is to show us lots of photos!
To participate in the Instagram contest, hashtag your pictures with #soapshare. Each Friday, I will pick a photo on Instagram to be featured on the Bramble Berry Instagram account.