While January may be over, there is still time to give 2016 a fresh start. For the past two weeks, the blog has been full of all-natural cleaning recipes. These recipes were designed to help eliminate some of the chemicals found in store bought cleaners from your home. These Soap Queen recipes contain common ingredients that you may already have in your pantry, including baking soda and vinegar.
If you're interested in creating cleaning products but aren't sure where to start, the Top DIY Cleaning Ingredients post highlights my must-haves. These ingredients include essential oils, washing soda and salts. All these ingredients can be used in a wide variety of projects.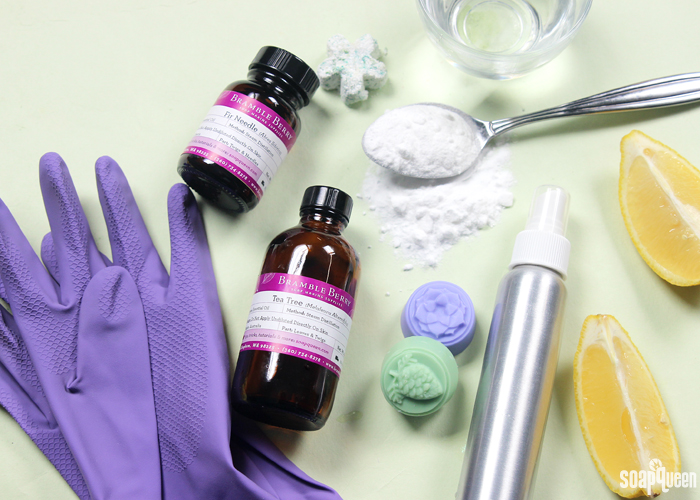 The two areas of my home that seem to collect the most grime are the kitchen and bathroom. The Multipurpose Cleaning Spray works great for both rooms. It's made with a combination of borax, vinegar, lemon essential oil and white thyme essential oil. To learn more about borax, click here. The spray smells fantastic and leaves non-porous surfaces clean. Keep in mind that if you have granite or marble countertops, you'll need to steer clear of vinegar and citrus essential oils, as they can etch the surface.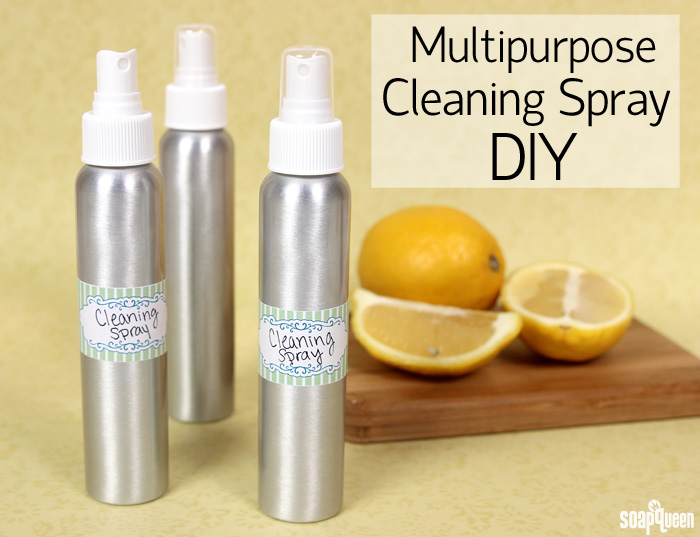 If you're looking for something a little "tougher," the Natural Soap Scum Cleaner is perfect for built up scum in the bathroom or kitchen. In particular, it works great for cleaning soap scum in the shower. It's made from scrubby ingredients including baking soda, pumice and Epsom salt. Before using the scrub, test it on a hidden area in your shower or sink to see if it scratches the surface. The scrub may be a bit too harsh for certain finishes. When you're ready to use, place the dry scrub directly to a damp shower or sink surface, and use a sponge to scrub away grime.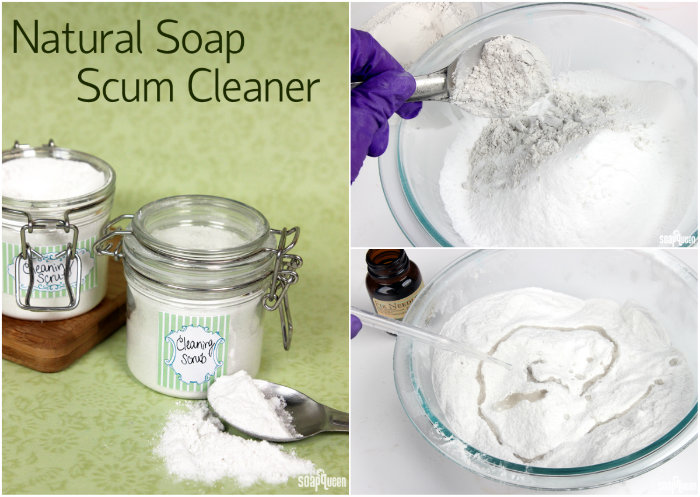 Sometimes a fresh scent is all you need to create a clean and welcoming atmosphere. In the Lavender & Orange Simmer Potpourri recipe, fresh orange slices, lavender buds and lavender 40/42 essential oil are placed into a pot of water. Then the water is brought to a simmer and citrus-y and earthy scents fill your room. Just don't let all the water evaporate, as the ingredients can start to burn. Looking for another natural scent option? The Lavender and Fir Wax Tarts smell earthy and fresh.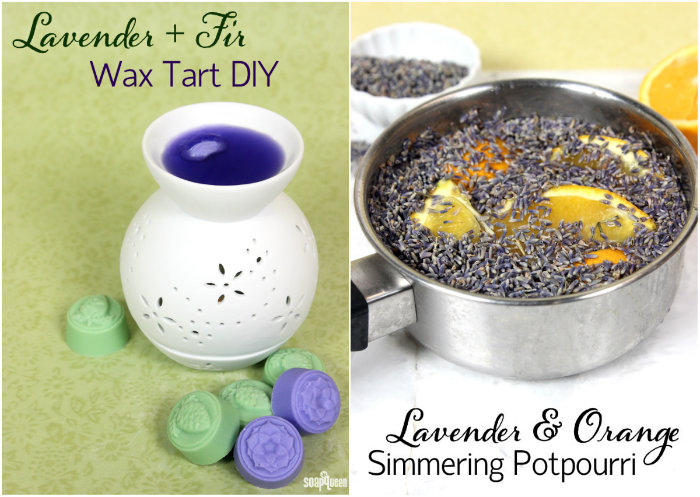 If your carpet or rug smells a little grungy, the Natural Carpet Freshener Tutorial is easy to make and quickly deodorizes. Made of baking soda, cornstarch, washing soda and essential oils, sprinkle the powder on the carpet. Allow the powder to sit for about 5-10 minutes, then thoroughly vacuum up the powder. To freshen up your clothing, the Natural Potpourri Squares bring the clean smell of lavender to small areas like drawers.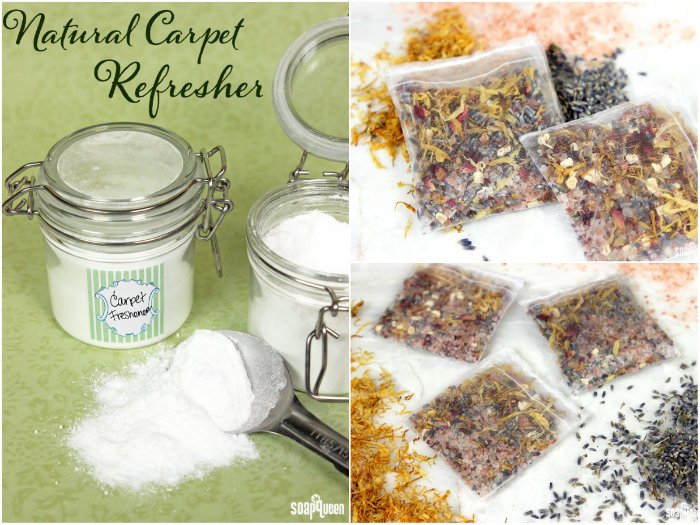 Lavender is one of my favorite scents for the laundry. I used lavender 40/42 essential oil in the Lavender Laundry Soap to give my clothes a soothing smell. If you've never made your own laundry soap before, it's incredibly easy. The DIY Laundry Soap Recipe post has three different recipes that you can customize depending on your laundry needs. Laundry soap is a great project for any lye-heavy soap that you may have on hand, but regular cold process soap works well too.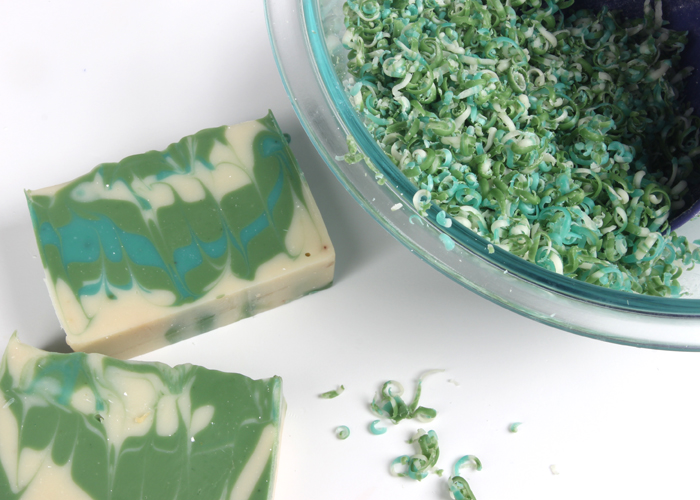 Once your laundry is done in the washing machine, the Natural Dryer Sheets continue to freshen clothes. These dryer sheets are made from scrap fabric or small towels. A combination of vinegar and essential oil are poured on the fabric until moist. To use, place the moist sheet into your dryer and dry as normal. Vinegar acts a natural fabric softener, while the essential oils give clothing a soft smell. I love that these sheets are also reusable.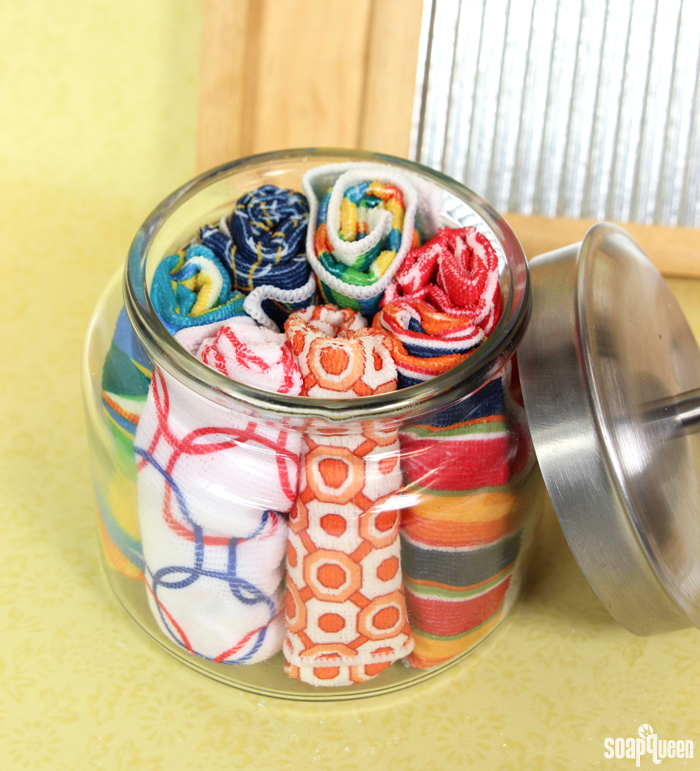 In addition to these recipes from the past two weeks, the blog is full of other cleaning ideas. In particular, the Fizzy Toilet Fresheners are a favorite around the Bramble Berry offices. If your wood surfaces need some TLC, the Simple Citrus Furniture Polish refreshes wood such as tables, dressers and even soapmaking molds. For more tips on caring for both wood and silicone molds, click here. Then, check out the other blog posts below for more information about cleaning ingredients, recipes, tips and tricks.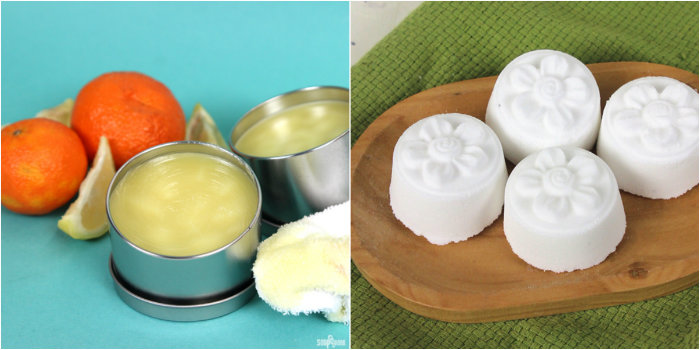 Left to right: Simple Citrus Furniture Polish, Fizzy Toilet Fresheners
More Natural Cleaning Resources!
Sunday Night Spotlight: 99% Isopropyl Alcohol
Sunday Night Spotlight: Orange Essential Oil
How to Blend Essential Oils Safely
How to Clean Up Oily Containers
How to Thicken Liquid Soap Base
Soapy Session Clean Up Guide
Declutter it up!
Springtime Room Spray
White Thyme Essential Oil + Massage Cream Tutorial