While January may be over, there is still time to give 2016 a fresh start. For the past two weeks, the blog has been full of all-natural cleaning recipes. These recipes were designed to help eliminate some of the chemicals found in store bought cleaners from your home. These Soap Queen recipes contain common ingredients that you may already have in your pantry, including baking soda and vinegar.
If you're interested in creating cleaning products but aren't sure where to start, the Top DIY Cleaning Ingredients post highlights my must-haves. These ingredients include essential oils, washing soda and salts. All these ingredients can be used in a wide variety of projects.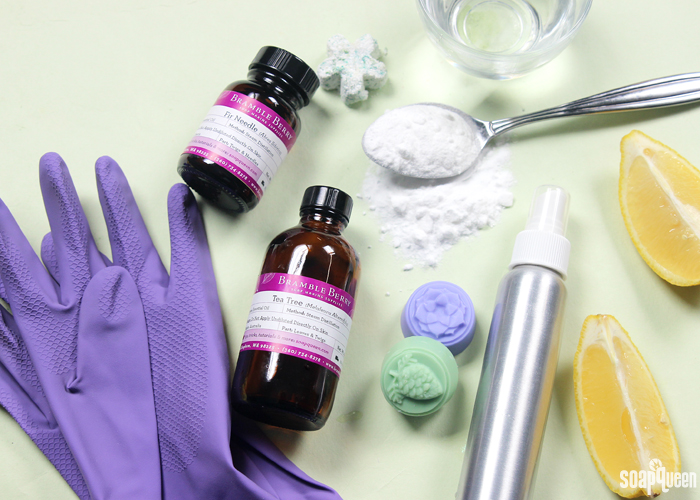 The two areas of my home that seem to collect the most grime are the kitchen and bathroom. The Multipurpose Cleaning Spray works great for both rooms. It's made with a combination of borax, vinegar, lemon essential oil and white thyme essential oil. To learn more about borax, click here. The spray smells fantastic and leaves non-porous surfaces clean. Keep in mind that if you have granite or marble countertops, you'll need to steer clear of vinegar and citrus essential oils, as they can etch the surface.