Baking soda, also known as sodium bicarbonate, is a versatile ingredient. Commonly used as a leavening agent in baking, baking soda also has a place in bath and beauty products. It is the primary ingredient in bath fizzies and adds gentle exfoliation to soap and scrubs.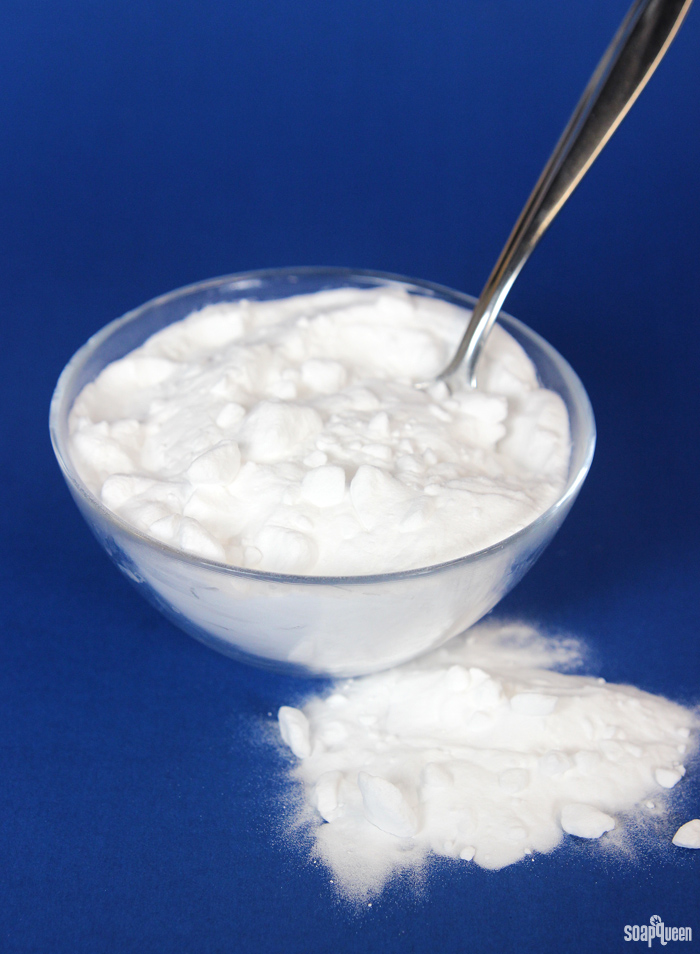 Baking soda is a light, fine white powder. The mineral form of sodium bicarbonate is called nahcolite. The majority of the baking soda in the U.S. comes from the vast trona mines in Green River, Wyoming. What is trona? According to the city of Green River Wyoming, "trona is the raw material which is refined into soda ash. Soda ash, in turn, is used to make glass, paper products, laundry detergents, and many other products. It also is used in the manufacturing of other chemicals, such as sodium bicarbonate (baking soda) and sodium phosphates (detergents)."

Baking soda is often confused with baking powder or washing soda. Baking soda is comprised solely of sodium bicarbonate, while baking powder is a mixture of sodium bicarbonate and cream of tartar. Washing soda, on the other hand, is the salt of carbonic acid and is commonly used as a cleaner. Interestingly, you can create washing soda from baking soda by baking it in the oven, as shown here. Pretty neat, huh?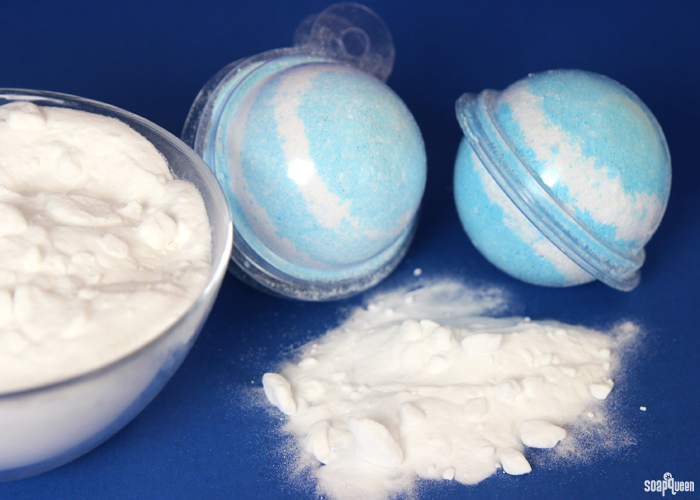 In terms of bath and beauty DIY, the most common use of baking soda is to create bath fizzies. When sodium bicarbonate and citric acid are combined and introduced to water, they produce the "fizzy" reaction. Additional ingredients can be added to bath fizzies such as cornstarch, clays and oils, but bath fizzies simply are not fizzy without baking soda and citric acid! If you're looking to create your very own bath fizzies, check out the tutorial below. For even more recipes, browse the Bath Fizzies project category.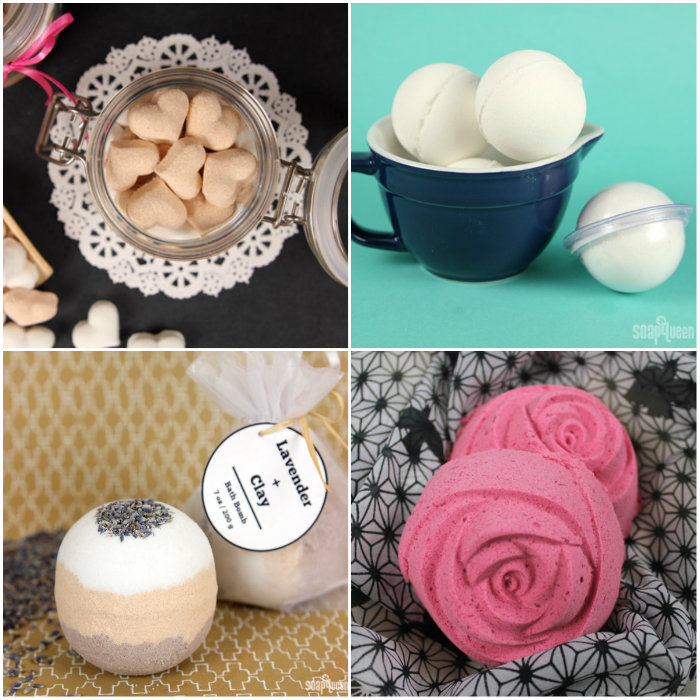 Top Row, left to right: Mini Heart Bath Bombs, Invigorating Foot Soak
Bottom Row: Lavender & Clay Mondo Bath Fizzy, Sparkle Power Bath Bomb
Because of its fine and powdery texture, baking soda is great for creating gentle scrubs. In the Sea Clay Dry Salt Scrub and the Cranberry Seed Foot Scrub, sodium bicarbonate is mixed with other exfoliants to create a dry scrub. Dry scrubs are scrubs that do not contain any oils or water. To use, simply apply the scrub to wet skin. Or, create a paste using water or oils immediately before use.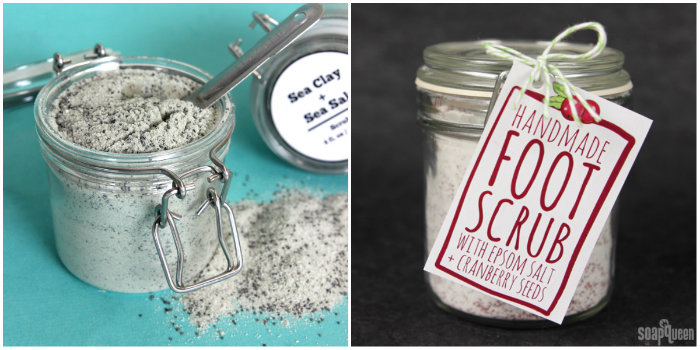 Left to right: Sea Clay Dry Salt Scrub, Cranberry Seed Foot Scrub
In cold process soap, we did a few tests of adding baking soda to lye water and soap batter. Unfortunately, the baking soda and cold process soap did not work well. Click here to see the experiments (scroll down to the bottom). Fortunately, we found that adding baking soda to rebatch worked wonderfully. In the Soothing Baking Soda Oatmeal Bath Bar, baking soda creates a scrubby bar that gives gentle exfoliation.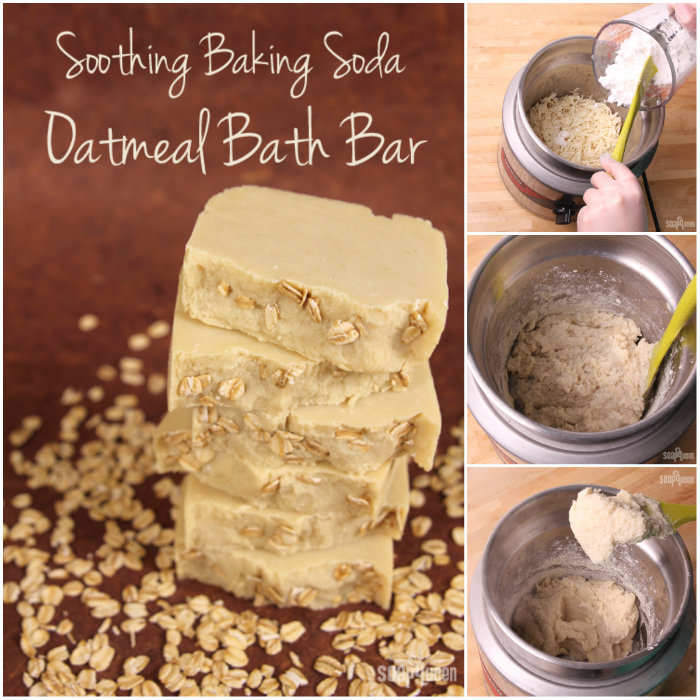 Baking soda is also known for its skin soothing properties, making it an excellent ingredient for bath soaks. In the Minty Layered Bath Salt tutorial, baking soda is mixed with epsom salt and Moroccan Mint Fragrance Oil to create a rejuvenating bath additive. In the Baked Dendritic Bath Salts, a combination of baking soda, dendritic salt and Jasmine Dreams Fragrance Oil make a soothing bath soak.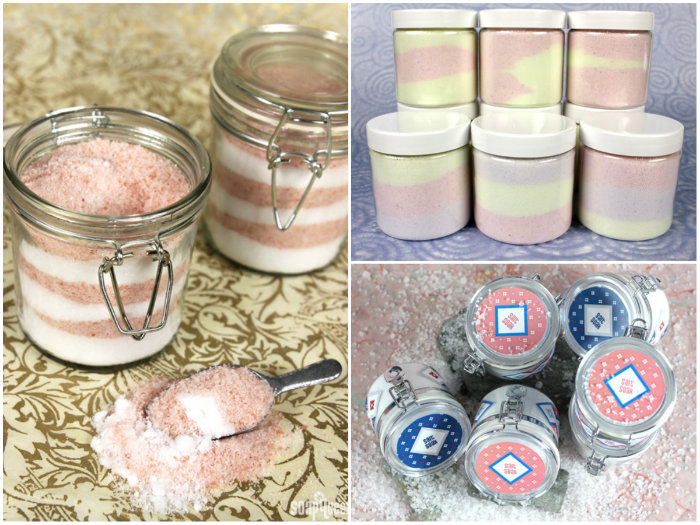 Left to right, clockwise: Minty Layered Bath Salts, Baked Dendritic Bath Salts, Winter Salt Soak
What is your favorite way to use sodium bicarbonate? Bath fizzies have always been a favorite of mine, but lately I have loved using it in scrubs.