Happy Saturday! The weather has been wonderful in the Pacific Northwest lately, which makes the weekends even more fun than usual. It's so nice to spend more time outdoors with the kids. We've started walking around the neighborhood more consistently; sometimes those walks turn into wagon rides instead =). While I'm sad to lose an hour of sleep to daylight savings time tomorrow, I can't wait for longer days!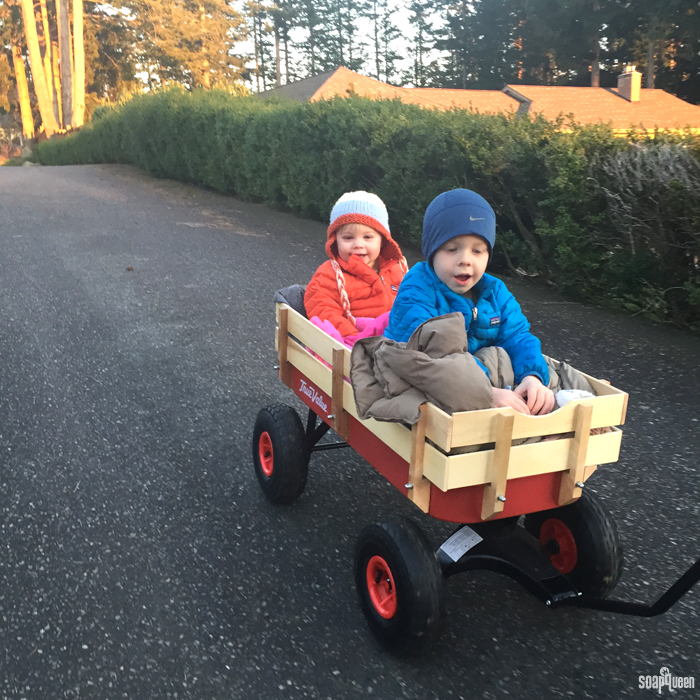 This early spring is a pleasant surprise, but I understand that's not the situation for the entire country. To those in the snow, I hope you're all staying warm! If you're looking for a little indoor inspiration, my favorite tweets, pins and instagrams will give you some quality internet-surfing time =)
Pinterest: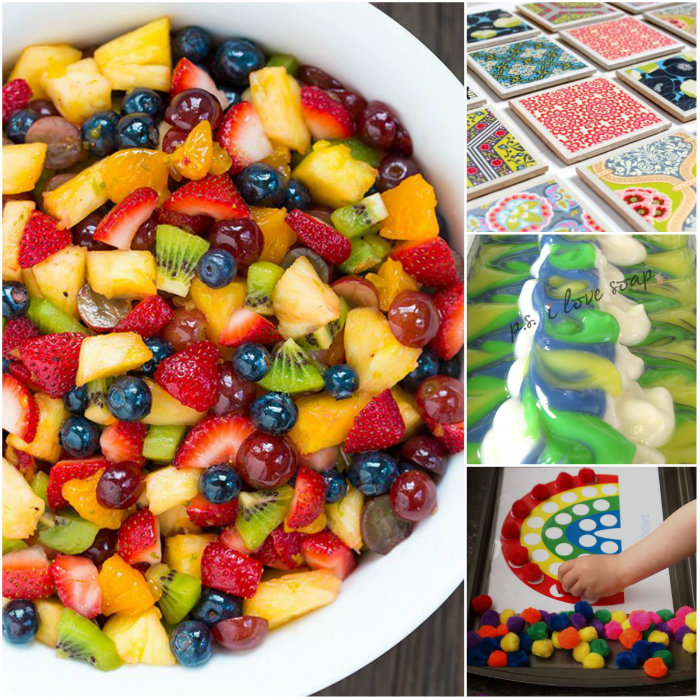 Left to right, clockwise:
 Instagram:
I'm thrilled (!!!!!!) with how this Mermaid Tail Cold Process turned out. I'm giving it the weekend to stay in the mold…I can't wait to unmold it on Monday! This petal technique was made popular by Kenna of Modern Soap Making.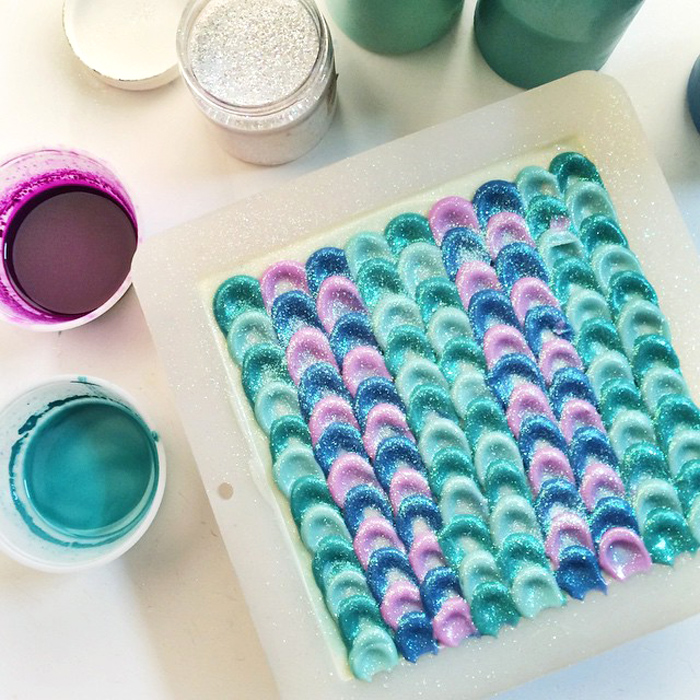 Speaking of mermaids, I had fun mixing up mermaid inspired eye shadow this week (left). On the right are melt and pour bars made from scratch using Kayla Fiorvanti's book, "How to Make Melt and Pour Base From Scratch." It was a fun, interesting process.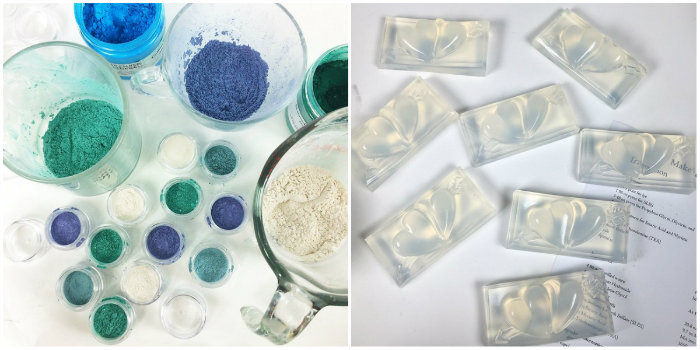 Twitter:
To keep up with the latest soapy social media throughout the week, you can follow me on Twitter, Tumblr, Instagram, Pinterest, Vine and YouTube. And Snapchat! To watch my 'stories', add me. I'm Bramble-Berry on Snapchat.