There are so many new bath and beauty products on the market. It's intriguing and inspiring to see all the options for pampering yourself, including in-shower moisturizer. In-shower lotion is basically a conditioner for your skin. To use it, apply the lotion, rinse lightly and pat dry with a towel. The Rose and Aloe In-Shower Lotion hydrates your skin and leaves a sweet floral scent from Crisp Apple Rose Fragrance Oil.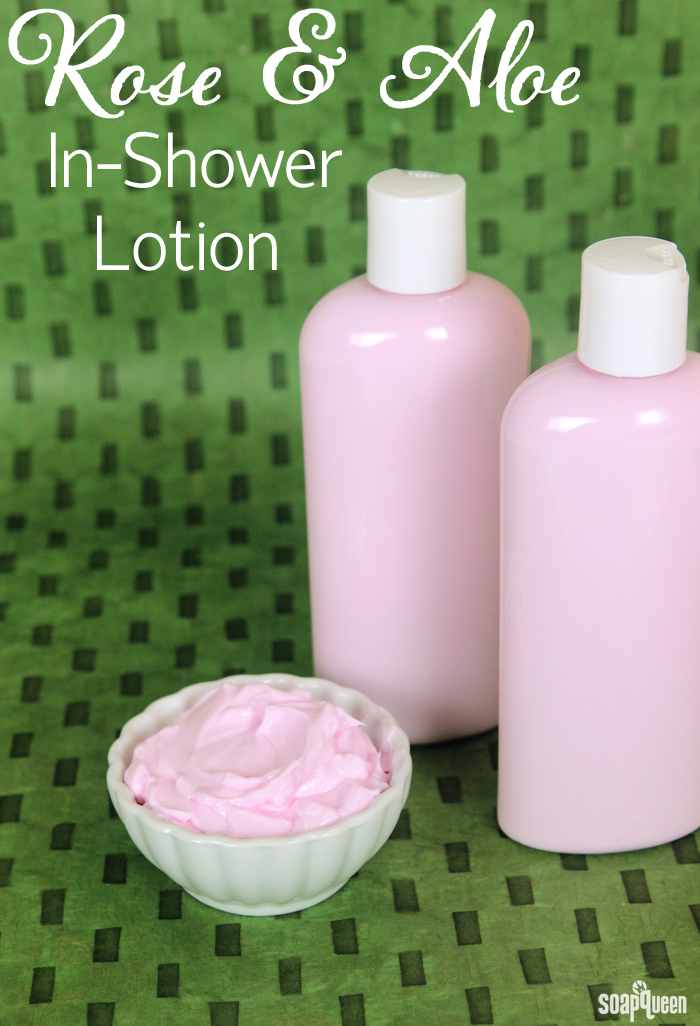 Crisp Apple Rose Fragrance Oil is a delightful blend of floral and fruity. Blending fragrances is a great way to reinvent some of your old favorites. Before blending, it helps to consider what type of scent the fragrance oil is, what notes it contains and how strong it is. Most importantly, have fun! There is no right or wrong way to blend scents. Get more tips in the Fragrance Oil Blending Tips post.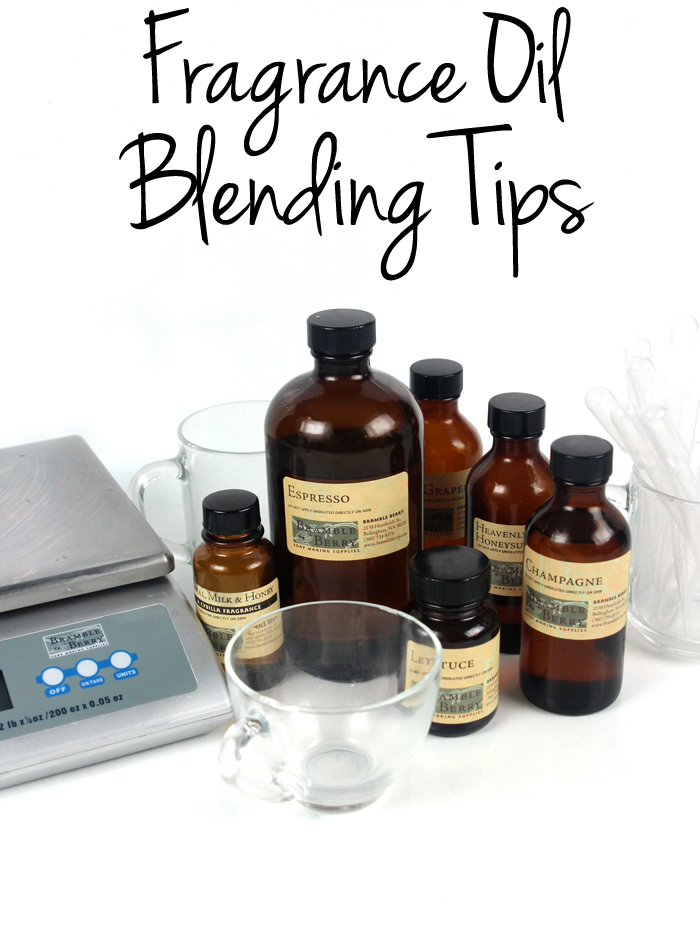 It can take a bit of trial and error to get your perfect blend. If you create one that's not your favorite, don't give up. Kevin with Devinely Designed has had some soapy mishaps. He makes sure to include them, along with his soaping successes on his YouTube channel, along with more than 100 other videos of his gorgeous soapy creations. Read more about Kevin and what inspires him in the Interview with Kevin of Devinely Designed post.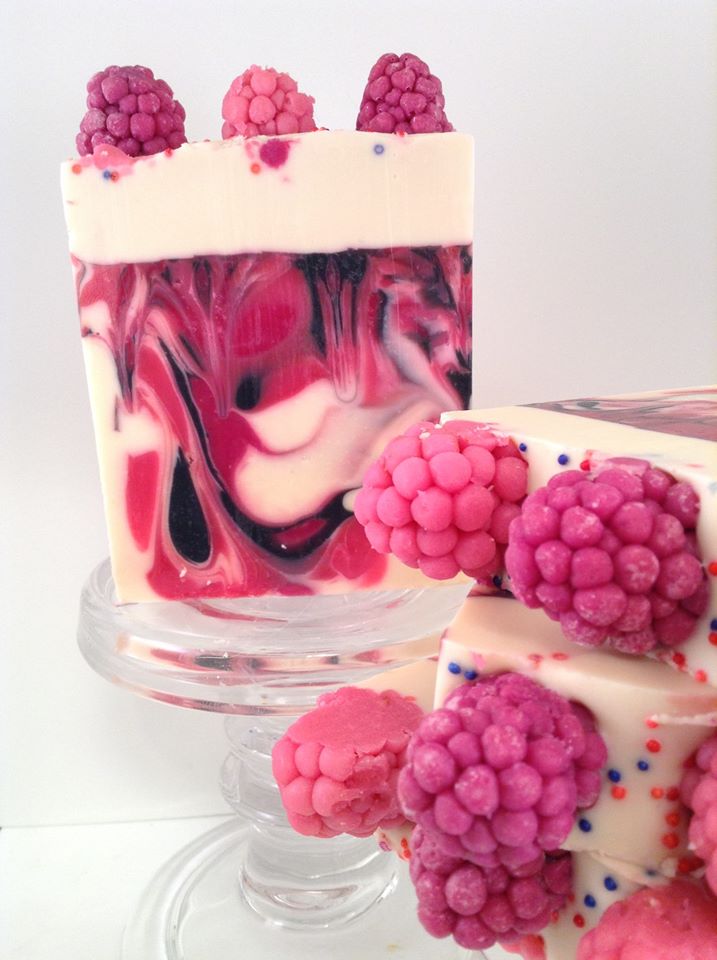 Supporting small businesses like Kevin's is a priority of mine. Over the last several years, legislative proposals have been introduced in Congress that would create new regulations on the cosmetics industry. Some of these new proposed rules would impact small business negatively. The Coalition of Handcrafted Entrepreneurs is dedicated to ensuring that small businesses are allowed to operate. To learn how how you can help and sign up, click through to the Join the Coalition of Handcrafted Entrepreneurs post.

It's amazing to see what small business owners create. This week's Facebook Photo of the Week winner has several gorgeous creations. Aimee with Butterfly Party Soap Studio made her collection of soaps with the fruity and herby Pineapple Cilantro Fragrance Oil.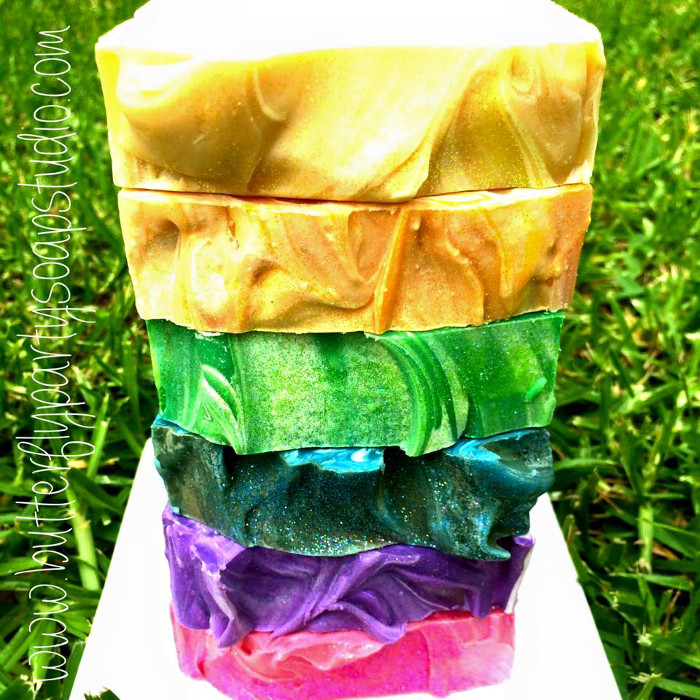 There are so many vibrant colors in Aimee's collection. The texture on top adds interest to the bars. To learn how to get texture on your soap, click through the Sea Clay Swirl Cold Process Tutorial. The Lemon Poppy Seed Cold Process Soap has a fluffy white layer on top with some lots of texture.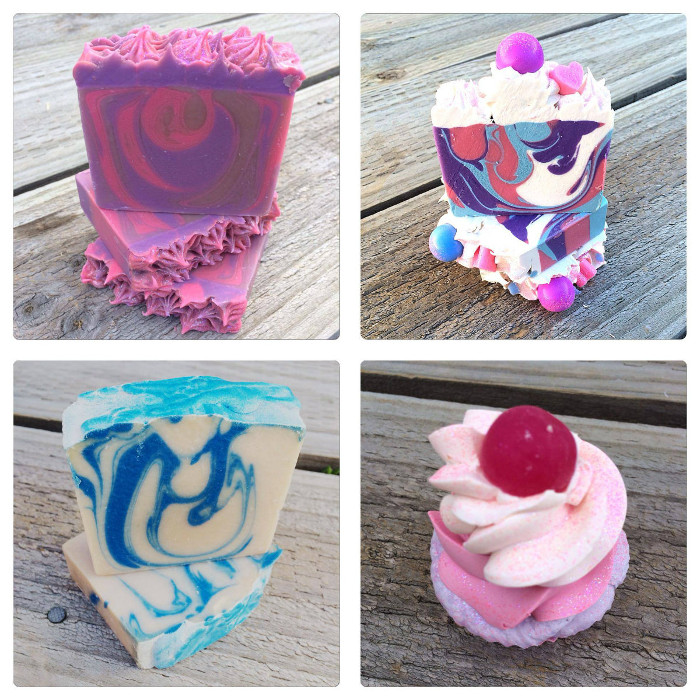 Above (clockwise, top left) are Aimee's Snow Fairy Dupe, purple and blue soap, soapy cupcake and blue and white soap. In the mood for more blue? Click through the Blue Rain Drop Swirl Cold Process. Blue hues look great in melt and pour too, as seen in the Inspired by the Sea: a Melt and Pour Project.
Find Butterfly Party Soap Studio
On Facebook
On the web
The pink color in this week's Instagram Photo of the Week by Hande looks amazing. The combination of pink, black cumin seed and white has great contrast. See more beautiful photos on the Instagram page.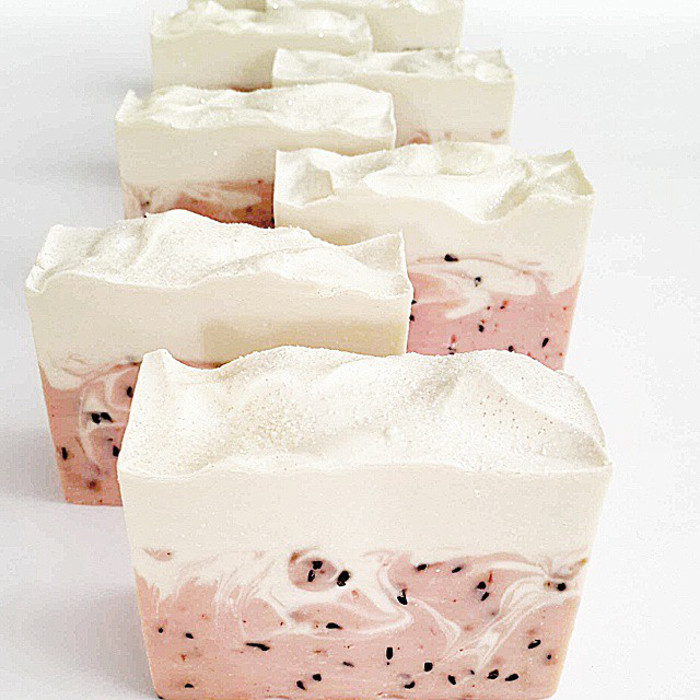 Post pictures of your crafty creations on the Facebook page each week for a chance to be featured on the Soap Queen blog and receive a sweet soapy package from Bramble Berry. Photos are chosen based on consensus from the Bramble Berry staff, so the best way to increase your chances of winning is to show us lots of photos!
To participate in the Instagram contest, hashtag your pictures with #soapshare. Each Friday, I will pick a photo on Instagram to win a copy of the Soap Crafting book, and share on the Bramble Berry Instagram account.