Yields:
6 Large Bail Jars
To finish off our winter relief series, treat your little tootsies to a warm, fizzy, epsom salt soak. Epsom Salt has been long known for it's abilities as a natural remedy for so many ailments. Plus I've designed a special "sore muscle" essential oil blend that will diminish your foot cramps, aches and pains from a long day on the mountain. After the salt soak you can lather your feet in our winter body balm recipe and be sure to check out the winter lip balm recipe to complete the winter series!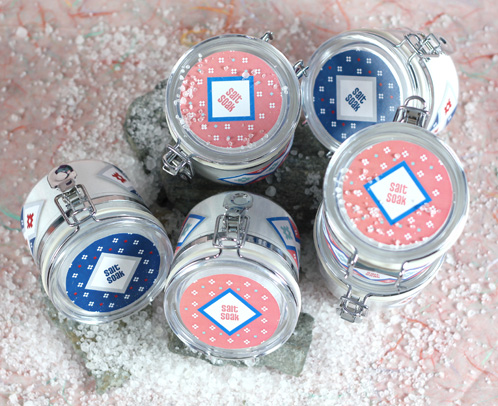 Ingredients
2.5 cups Epsom Salt (super fine)
1 cup Baking Soda (Sodium Bicarbonate)
1/2 cup Citric Acid
12 ml Meadowfoam Oil
Buy everything you need in the click of a button!

PREP: Blend your essential oils together to make the "sore muscle blend": 4 ml Eucalyptus, 1 ml Black Pepper, 2 ml Litsea.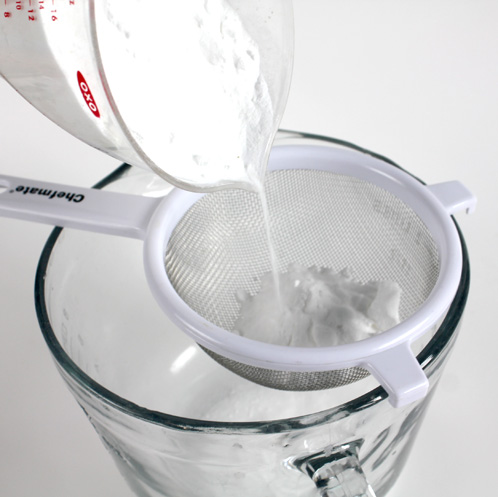 ONE: Combine the Epsom Salt, Baking Soda and Citric Acid in a mixing bowl. Mix with a spatula (or your hands) until all of the clumps are gone and the dry ingredients are mixed together. If you mix with your hands you may want to wear gloves to save your nail polish from the citric acid.
TIP: Sift the baking soda to easily get rid of large clumps.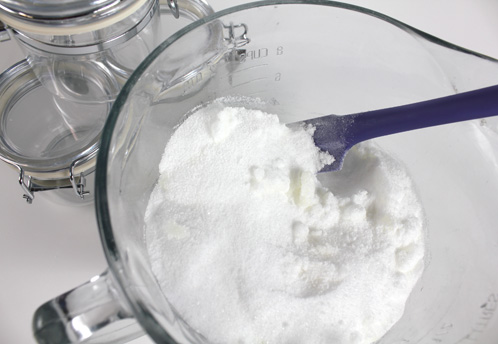 TWO: Mix in 12 ml of Meadowfoam Oil and 7 ml of your essential oil blend. Mix well with a spatula or hands and use a spoon to divide the salt soak between 6 large bail bars.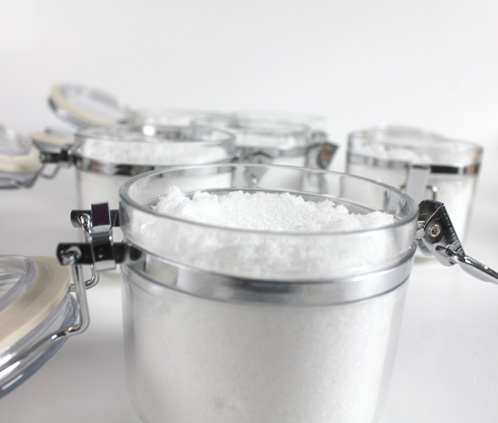 Packaging Tip: Make sure that you package the soak in plastic bail jars or plastic bags. This combination of citric acid, baking soda and moisture causes a release of carbon dioxide which can build up pressure in a container so we don't recommend glass. 
Salt Soak Usage: 4 tablespoons of salt soak per 2 quarts of water. Feel free to add more if you want the scent stronger. This ratio is what we liked the best.