Mmmmmm…… A hot  bath with soothing salt and delicate fragrance sounds really good right now. So here's an easy and fool-proof method for making bath salts.
Dendritic Salt has a greater surface area than other salts which means the fragrance (or essential) oils and color stick better and with more OOMPH! Many crafters add Dendritic Salt to their Sea Salt formulations for the non-clumping capabilities. But this isn't just any bath salt recipe…this is a baked bath salt recipe. We're baking in the colorant and fragrance oil  leaving a smooth, dry and clump free texture. People are going to ask you how you got such a nice consistency with such a fine salt. Shhhh…it's our little secret!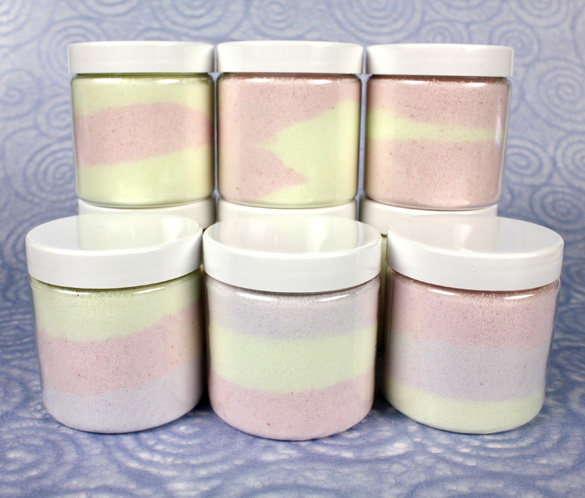 Ingredients
3.5 ounces Baking Soda
3 lbs Dendritic Salt
30 drops Impatien Pink LabColor
30 drops Green Apple LabColor
.7 ounces Jasmine Dreams Fragrance Oil
.7 ounces Violet Fragrance Oil
11-12 4 oz jars

Buy Everything you need in the click of a button!
ONE: Combine the Dendritic Salt with the Baking Soda and mix vigorously with a whisk or spoon until there are no more clumps. Then separate evenly into two mixing containers.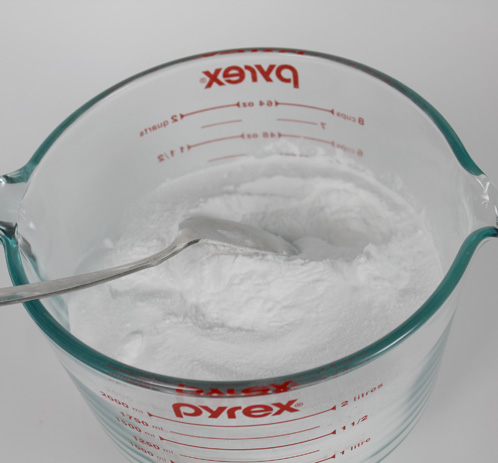 TWO: Add .7 ounces of Violet Fragrance Oil and 30 drops of diluted Impatien Pink LabColor and mix well. Make sure there are no clumps. I found that a whisk works the best.
Tip: Learn how to dilute your LabColors here.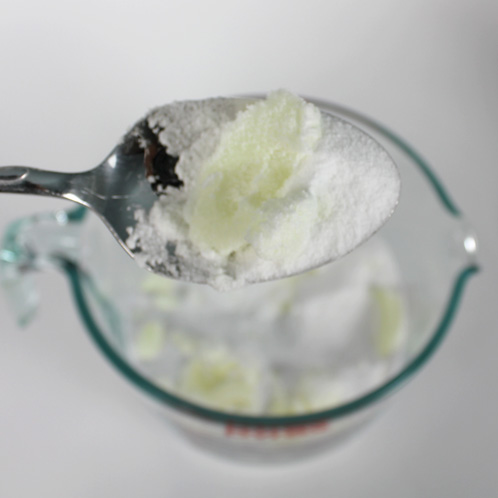 Mix in all these clumps.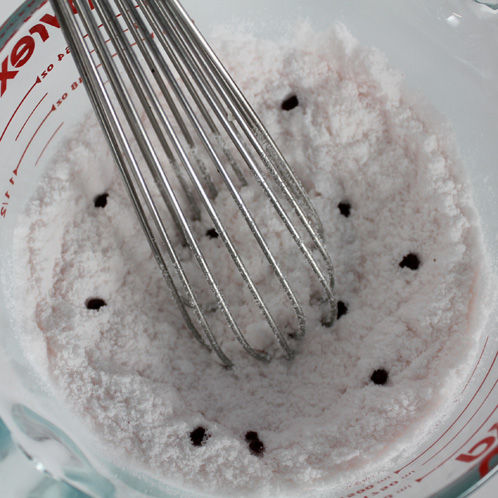 THREE: Cover a baking sheet with foil and spread the salt mixture out on the baking sheet. Bake the salt between 225 and 250 degrees for 15 minutes total, stirring the mixture every 5 minutes. DO NOT leave the salt unattended. It will burn if the temperature is too hot or you don't stir every 5 minutes.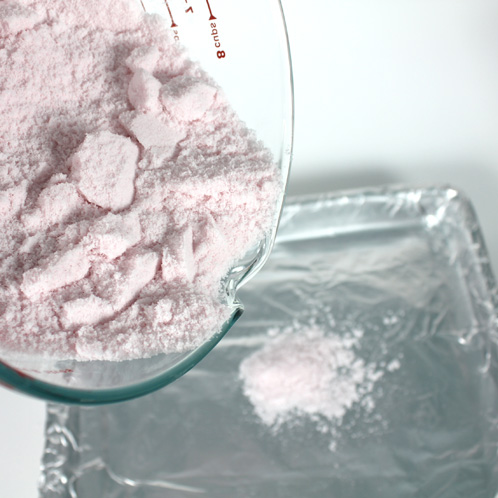 FOUR: Repeat steps 2 and 3 using Jasmine Dreams Fragrance Oil and Green Apple Labcolor (same usage rates as above).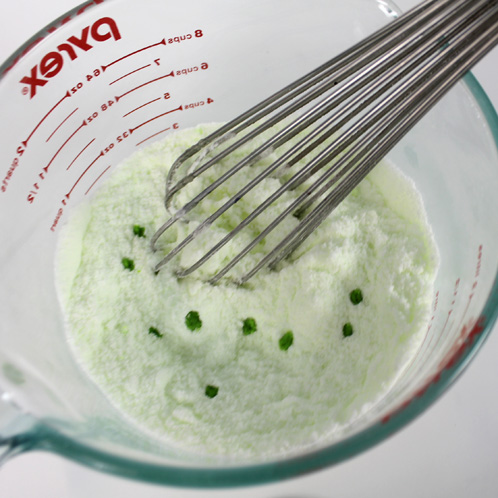 FIVE: Let the salt cool and fill up your jars in any way you desire.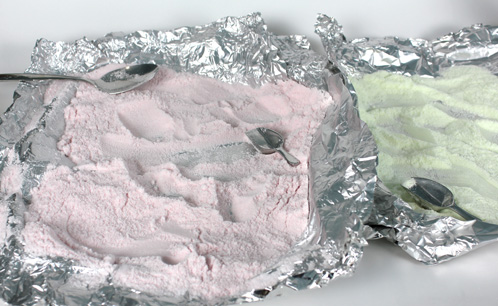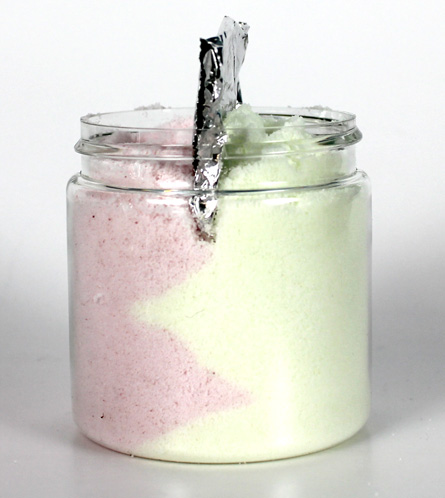 TIP: I put a piece of foil in the jar to scoop the vertical layers. Don't ask how I managed to get the cool zig-zag design. I tried several more times to no avail.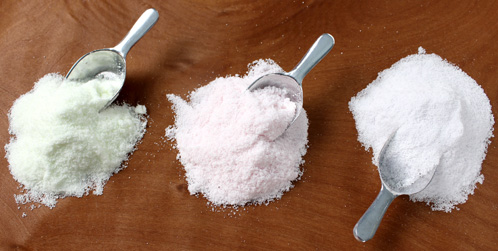 The purple colored salt on the far right is 30 drops of Purple Passion diluted LabColor. Experiment with other fun colors!
Usage Directions: Add entire 4 oz jar of salt mixture to a hot bath and let dissolve. Then jump in and enjoy!