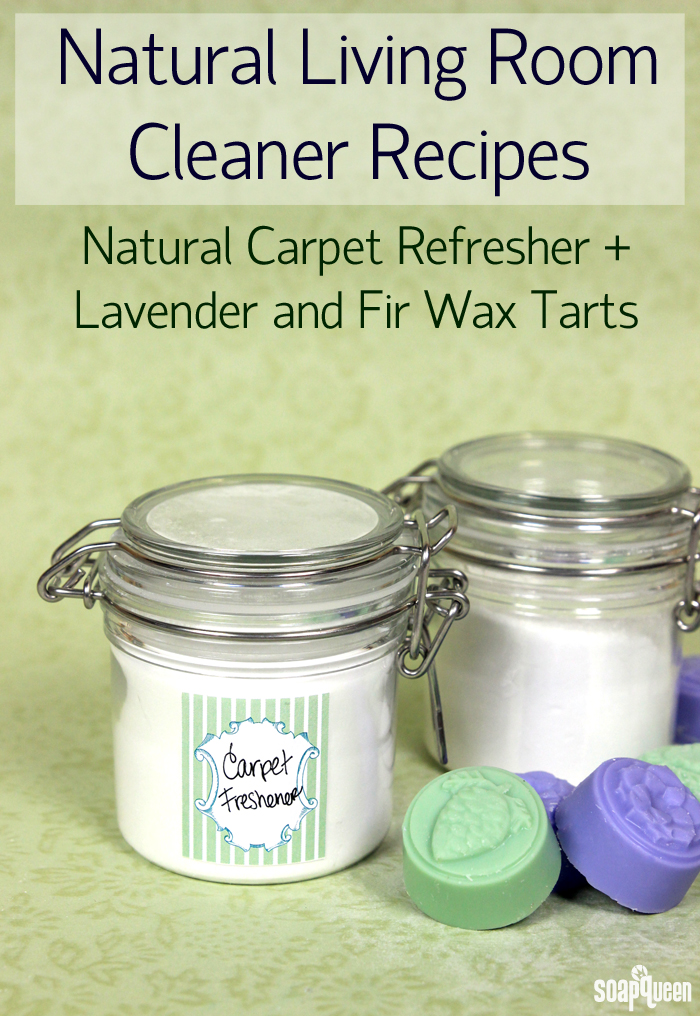 One of the best things about a clean home is a crisp, fresh scent. It's so nice to walk into a room and smell lavender, lemon and fir. This is especially true in areas where people spend a lot of time, like the living room. Natural ingredients are perfect for freshening a room.
The Natural Carpet Refresher is made with baking soda and cornstarch, which absorb odors. The recipe also contains washing soda, which can help get rid of carpet stains. A mixture of lavender 40/42 essential oil and lemon essential oil add a relaxing citrus scent. To use, lightly sprinkle the powder on a carpet or rug, let sit for 5-10 minutes, vacuum and enjoy the pleasant aroma!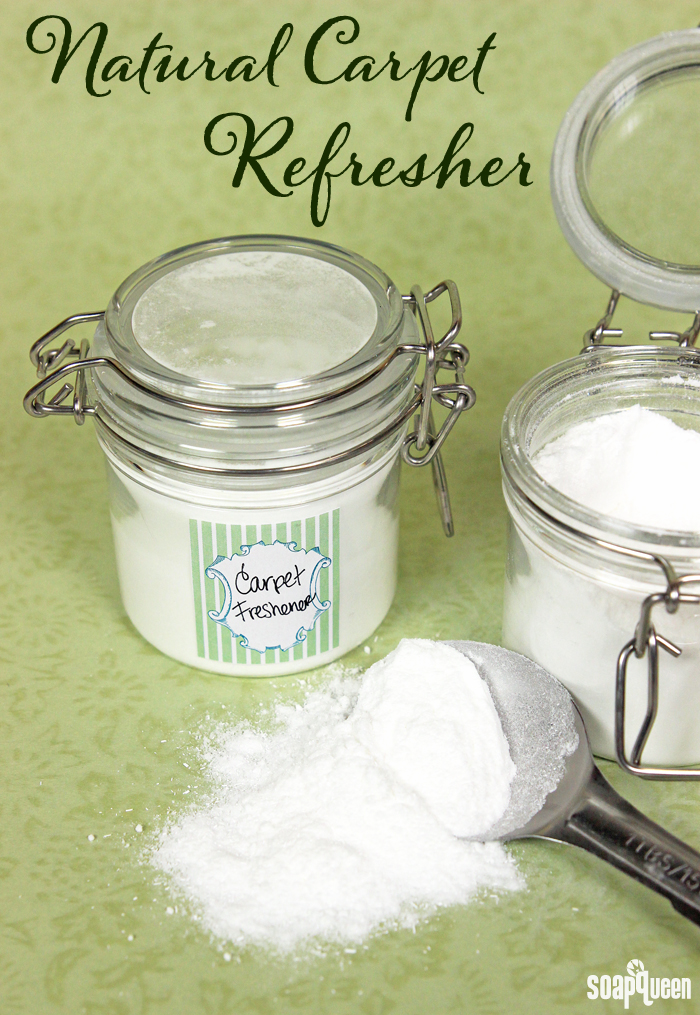 Like any cleaning product, make sure to keep it away from children and pets. You don't want anybody walking on the rug or carpet after the product has been sprinkled on. Make sure to vacuum the powder up thoroughly – in our tests we went over the carpet twice to be extra careful. In addition, you should test a small area of your rug or carpet with the powder before covering the entire surface. The amount of essential oil in this recipe is quite small, but you want to make sure it will not leave any oil marks on your floor before using. In addition, you can download and print these free Natural Cleaning Labels to give your products a professional look.