Yields:
One 8 oz. Bail Jar
The celebration of all things pumpkin spice continues with a creamy and luxurious Pumpkin Spice Latte Sugar Scrub. Made with a combination of skin-loving coffee butter and Foaming Bath Whip, this scrub moisturizes skin without a greasy feeling. Finely ground walnut shells and sugar gently remove dead skin, and the combination of Pumpkin Spice and Turkish Mocha Fragrance Oil leaves a light, spicy scent.
If you are looking for more ways to use coffee butter, the Whipped Coffee Butter Tutorial creates a fluffy and intensely moisturizing body butter. If you prefer a lighter moisturizer, the Coffee Butter Foot Creme features a delicious blend of Dark Rich Chocolate Fragrance Oil and Peppermint Essential Oil.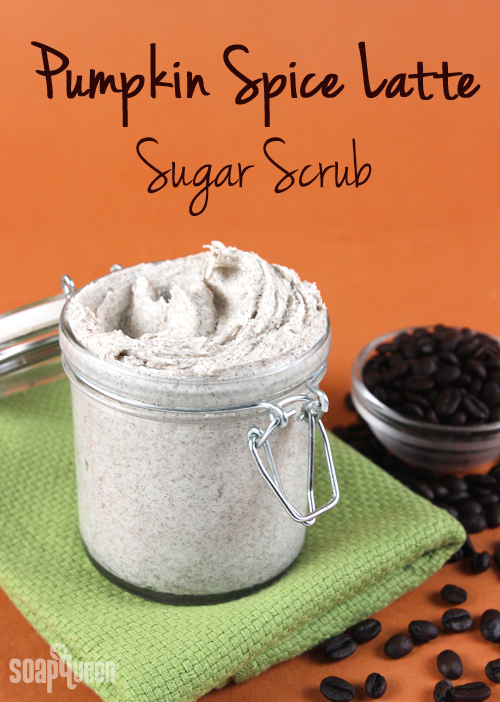 What You'll Need:
8 oz. Foaming Bath Whip
1 oz. Coffee Butter
2 oz. Sugar
.2 oz Walnut Shells
3 ml Pumpkin Spice Fragrance Oil
1 ml Turkish Mocha Fragrance Oil
8 oz. Glass Bail Jar

Click here to add everything you need for this project to your Bramble Berry shopping cart!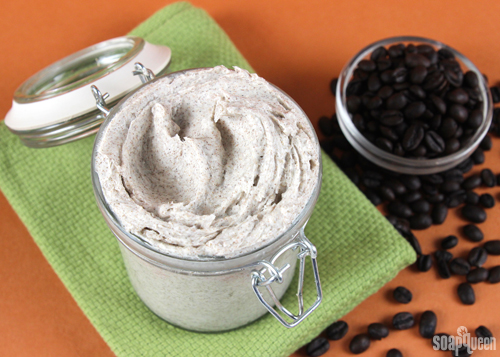 A note about preservatives: Because the Foaming Bath Whip already contains a preservative, an additional preservative was not used in this recipe. If you would like to add a preservative, a .5% usage rate is recommended so as to not over preserve the product.


ONE:
In a large mixing bowl, add the Foaming Bath Whip and coffee butter. Use a hand mixer to beat together. Coffee butter not only adds a delicious coffee scent, its smooth texture gives weight and moisture to the scrub.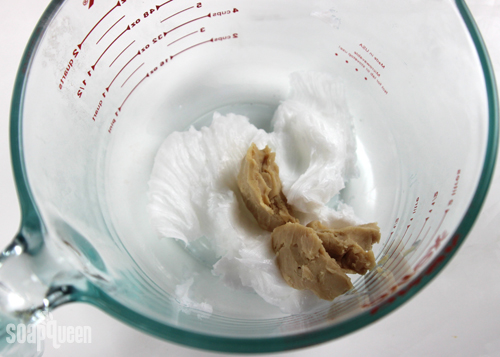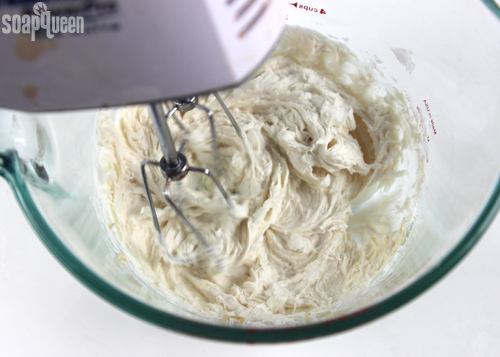 TWO: Once thoroughly combined, add the granulated sugar and walnut shells. Turn on the mixer, and blend until the exfoliants are thoroughly incorporated. Walnut shells are finely ground, and give gentle exfoliation. The combination of granulated sugar and walnut shells create a medium exfoliator perfect for removing dead skin from the body, hands, legs and feet. Removing dead skin cells is crucial for moisturizer absorption!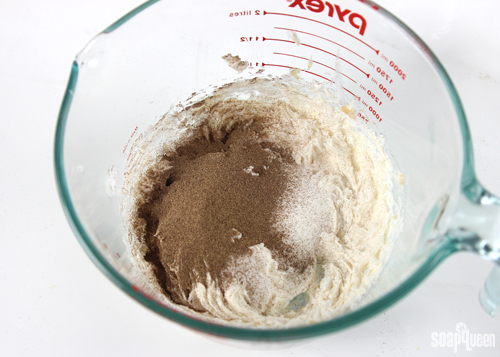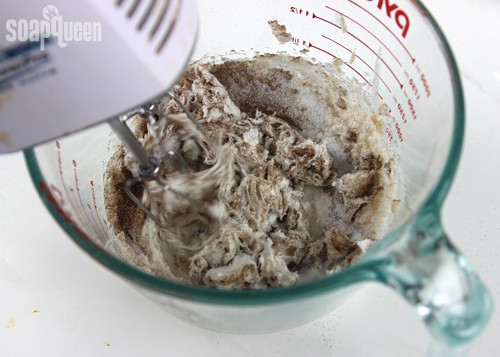 THREE: Add the Pumpkin Spice Fragrance Oil, and the Turkish Mocha Fragrance Oil. Turn the beater on low, and mix until combined.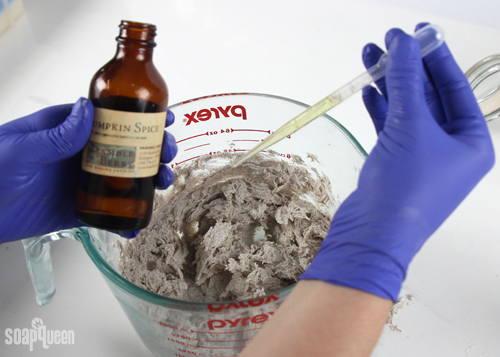 FOUR: Spoon the mixture into the glass bail jar, and enjoy!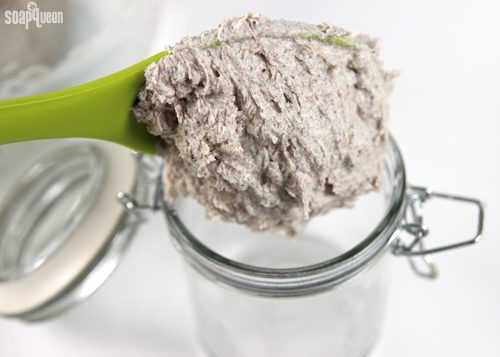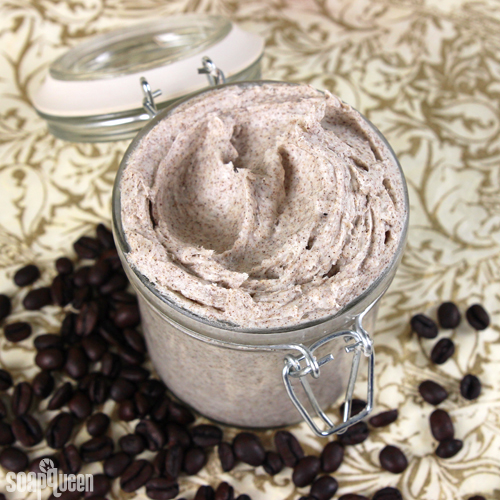 Do you have a favorite fall treat? I'm looking forward to pairing my pumpkin spice latte with a pumpkin muffin or scone =)