Nothing beats relaxing on a hot sunny day with an ice cold beverage — especially if it's a margarita! We took some inspiration from a classic summer drink for this festive and easy salt scrub.
The extra fine Epsom Salts are like sand, and make for a wonderfully gentle exfoliant. The combination of Deodorized Cocoa Butter, Coconut Oil and Jojoba oil help suspend the granules and provide plenty of skin-loving goodness without melting too much — no messy pools of oils will form on top of this scrub! We experimented with Coconut Citrus Sorbet and Lime fragrance oils to get the perfect sweet scent, but you can certainly adjust it to suit your tastes. Scrub up!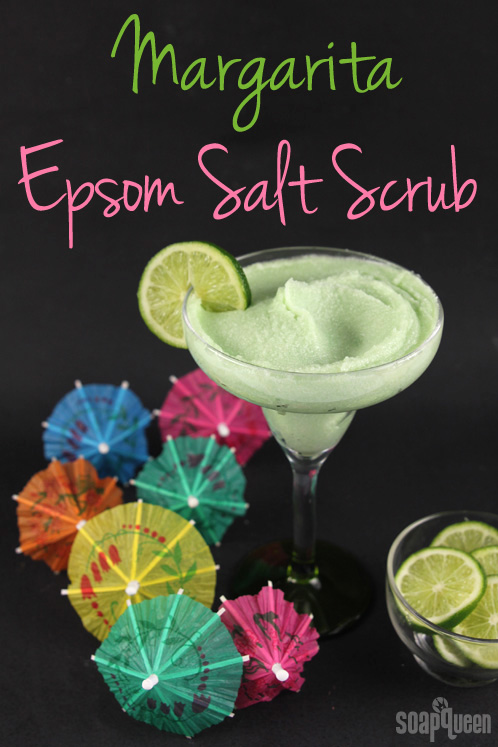 What You'll Need:
7 oz. Extra Fine Epsom Salt
1 oz. Deodorized Cocoa Butter
1 oz. Coconut Oil
.5 oz. Jojoba Oil
Fragrance blend of: 2 ml Coconut Citrus Sorbet Fragrance Oil & 7 ml Lime Fragrance Oil
6 mL Lime LabColor
4 mL Emerald LabColor
8 oz. Glass Bail Jar

Click here to add everything you need for this project to your Bramble Berry shopping cart!
DILUTING LABCOLOR: You'll need to premix your LabColors in order to use them in this project. We like diluting the small bottle of LabColor in 4 oz. of distilled water. For more on diluting LabColors, check out this blog post.
ONE: Melt down the Cocoa Butter on 30 second bursts. Be sure to melt it in a small glass container because too much head space can cause the container to explode — similar to what can happen with beeswax. Once melted, add the coconut oil, jojoba oil and fragrance oils. Mix well and then set aside until step 3.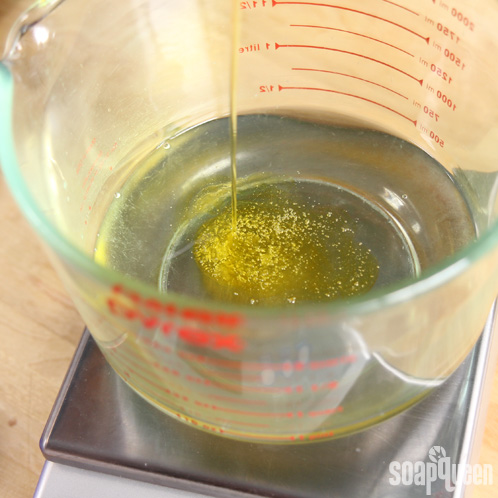 TWO: In a second container, combine the Epsom salt and LabColors. It may be difficult to mix in the LabColor at first. We found the best strategy was to put gloves on and hand mix the colorant into the salts. It's very important to mix the LabColor into the Epsom Salts first because the water-based LabColors will not mix into the oil-based scrub otherwise.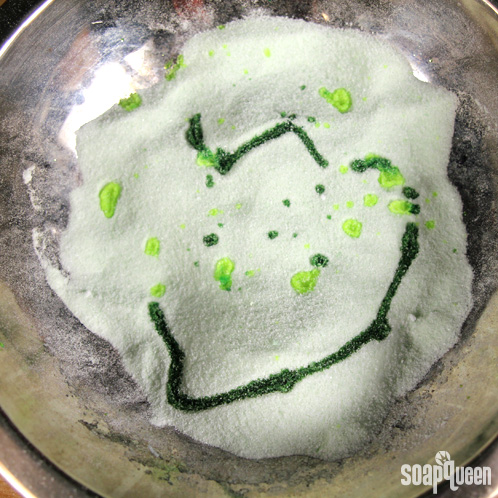 THREE: Once the color has been fully incorporated into the salts, add the oil mixture. Be sure the salts are completely enveloped in oil and no salt chunks are present.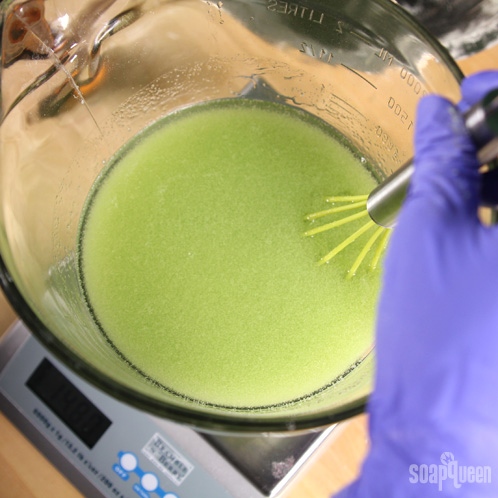 FOUR: Pour into an 8 oz. Glass Bail Jar. Keep in mind a small amount of oil may pool on top of the salts, but the scrub should be liquid enough so that you can simply mix it back in with a spoon. Enjoy!