There are many options when it comes to adding scrubbiness to your products – everything from salt to sugar to seeds to clay. Exfoliants are primarily used to scrub away dead skin cells to reveal new skin underneath. They are also a cornerstone of many healthy skin-care routines. Exfoliants can vary greatly in size, from large cranberry seeds to very small, very fine powders such as Bamboo Extract. If you want to try a wide variety of options, pick up an Exfoliant Sampler Pack to add a world of colors and scrub effects to your products.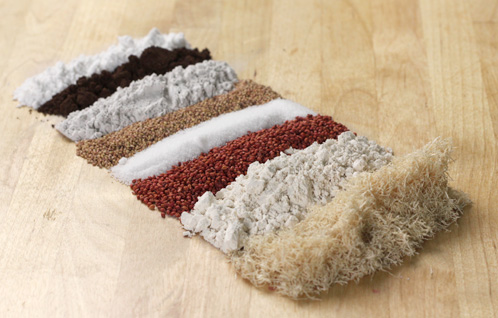 This pack includes 1 oz. samples of eight different exfoliants:
Cranberry Seeds
Crushed Grape Seeds
Strawberry Seeds
Ground Loofah
Medium White Jojoba Beads
Bamboo Extract
Pumice
Colloidal Oatmeal
Your skin type will determine what type of exfoliant is best for you. For example, those with dry skin may prefer the roughness of walnut shells, while those with sensitive skin may prefer something finer, such as colloidal oatmeal. Larger exfoliants, such as shredded loofah and fruit seeds, are wonderful in body scrubs. Exfoliating 2 – 3 times a week is a good place to start, although you should stop using an exfoliant if your skin becomes red or irritated. Consider using a lotion after exfoliating to complete your healthy skin-care routine!
Exfoliants can be used in melt & pour soap, cold process soap and of course scrubs and washes. In melt and pour soap, be sure to let the soap cool to around 120 degrees F before adding the exfoliants or else they will simply sink to the bottom and not suspend. As with other additives, we recommend using 1 teaspoon of exfoliants per pound of soap. Of course you can use more or less depending on what you're going for, but that is a good ratio to start with.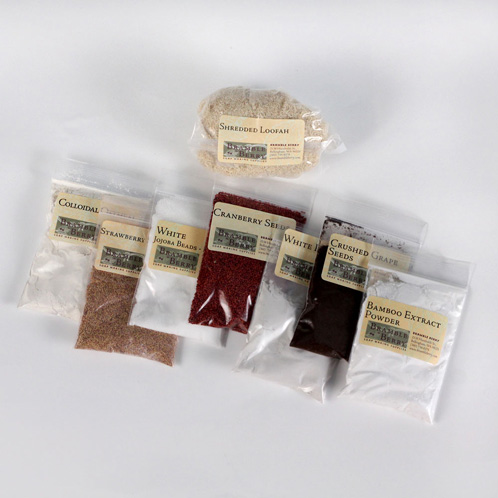 There are a variety of projects that use exfoliants on the Soap Queen blog. Below are a few of our favorite body, foot and face scrubs: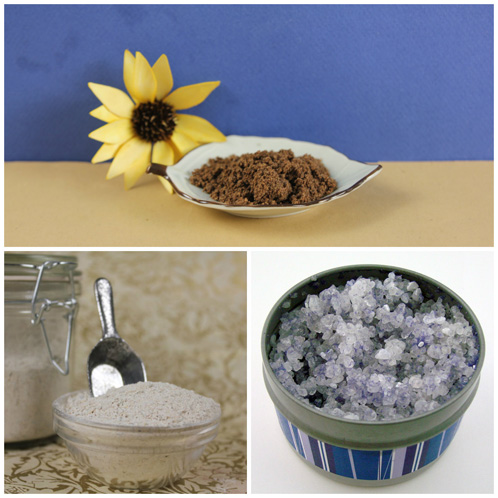 From top, clockwise: Rough Patches Wash, Sea Salt Foot Scrub for Mom and Oatmeal Facial Scrub and Mask
For exfoliants in melt and pour or cold process soap, check out these tutorials: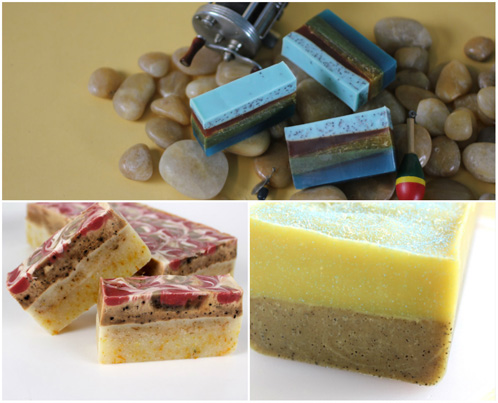 From top, clockwise: Havana Layers Melt and Pour, Gardening Cold Process Soap and Super Gardener's Soap
Do you use exfoliants in your projects? Which ones are you favorite?