It's another throw-back Thursday #tbt video from the unpublished archives of Soap Queen TV! This was originally filmed in 2010 – check out my bangs!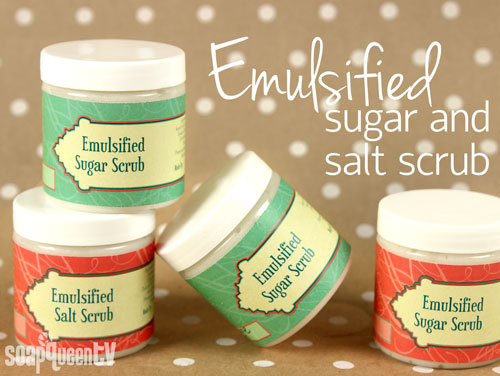 In this video, learn to make a unique emulsified scrub that is both cleansing and moisturizing. It's a little more complicated to make than a traditional oil and salt (or sugar) scrub. But the benefits make it well worth the effort. This scrub is easier to use, doesn't feel greasy or leave a slippery mess in the shower and it won't leak if you ship it or it falls sideways.
You will need:
Packaging & Tools:
Eight 4 oz Jars
8 oz Heat Safe Container
32 oz. Heat Safe Container
Click Here to have all the ingredients added to your Bramble Berry shopping cart.