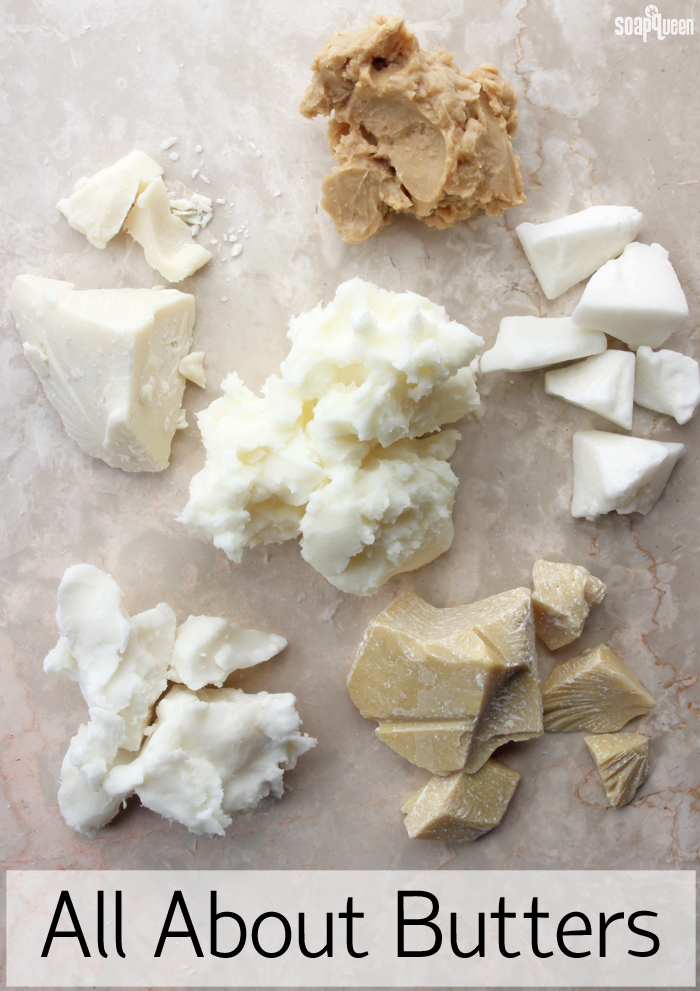 Rich, creamy and decadent, butters are a great addition to a wide variety of projects. They can be used in cold process soap, lip balms, body butters and more. They are solid at room temperature, and have varying textures. If you're wondering what butter is right for your project, read more about mango, cocoa, coffee, shea and avocado butter below. Keep in mind that choosing a butter depends a lot on personal preference, and how you'd like your finished product to feel.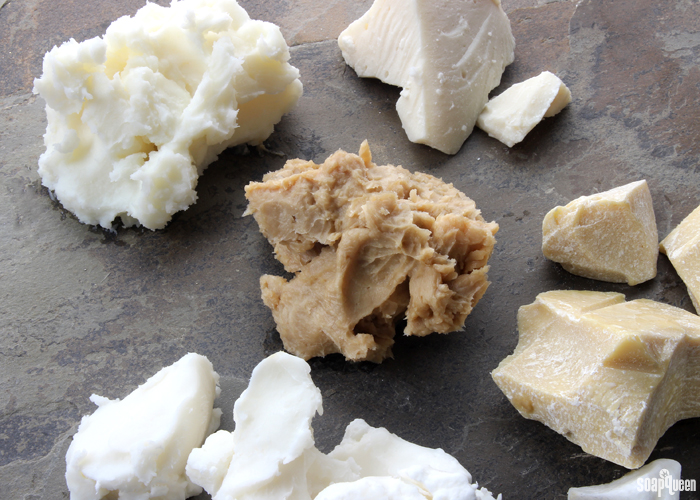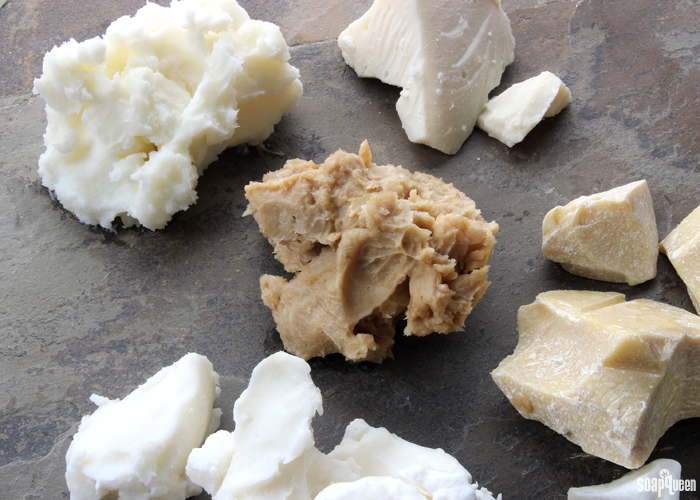 Before we look at the different kinds of butters, let's talk about what butters have in common. Butters come from various natural sources, such as fruit trees and kernels. Some butters, such as coffee butter, are a blend of hydrogenated oils. Hydrogenation is the process of adding hydrogen to liquid oils to turn them into a solid. In general, butters are extremely skin loving and add a luxurious feel to products. In cold process soap, butters can contribute to the firmness of the bar. But, using too much butter can inhibit lather, or cause the soap to crack. In general, I like to use butters around 10%-15% or less in my recipes. To read more about various soap making oils and butters, click here.
Some butters are soft and spreadable, while others are hard and brittle. In my opinion, the softest butters are avocado butter and coffee butter. They are soft, spreadable and melt on contact with the skin. Shea butter is slightly firmer, but still soft and spreadable. The two harder butters are mango butter and cocoa butter. Both are more brittle, and need to be chopped rather than scooped. Cocoa butter is much firmer than mango, and is great for adding firmness to cold process soap. Do you have a favorite butter?