We've been full of big news lately, from finding out that we're having a baby girl (eek!) to launching this year's Bramble Berry Athletic Club, there's been a lot of happy hustle and bustle and I couldn't be more excited. But before you go thinking that's all I've been busy with, there's another big announcement…a secret I've been keeping for almost a year now:
I'm writing a book!!(!!!!!!!!!)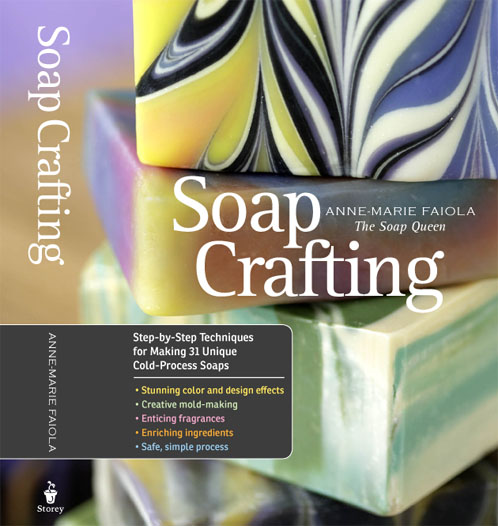 I've been working with the fabulous team at Storey Publishing on my new print book, Soap Crafting. It has been an amazing, mind-blowing, grueling, exciting experience so far (really, a little bit of everything). The book contains 31 Soap Queen designed and tested Cold Process soap recipes that I hope will knock your socks off. The book shows how to infuse natural colorants, how to dilute and work with LabColors, incorporate fun additives and even includes a glossary of soapmaking terms. Plus, for beginners, there is a ton of introductory information about making Cold Process soap, a basic beginner recipe AND a breakdown of common soap making oils. Whew!
The book is due to come out in August (three months after Bramble Girl is due to arrive if you're keeping track!), which feels like such. a. long. time. But as the book comes together, I'll be giving regular updates on its progress. [Read more…]