Jolene with Scent and Sensibility Inc started making soap in 2012 after her best friend was diagnosed with breast cancer. Jolene wanted to make products that everyone, including people with cancer, can use and enjoy safely. She sells soap, body oil, lip gloss, and more. Her beautiful products are made with simple, sensible ingredients. Learn more about Jolene and her creative journey in the interview below!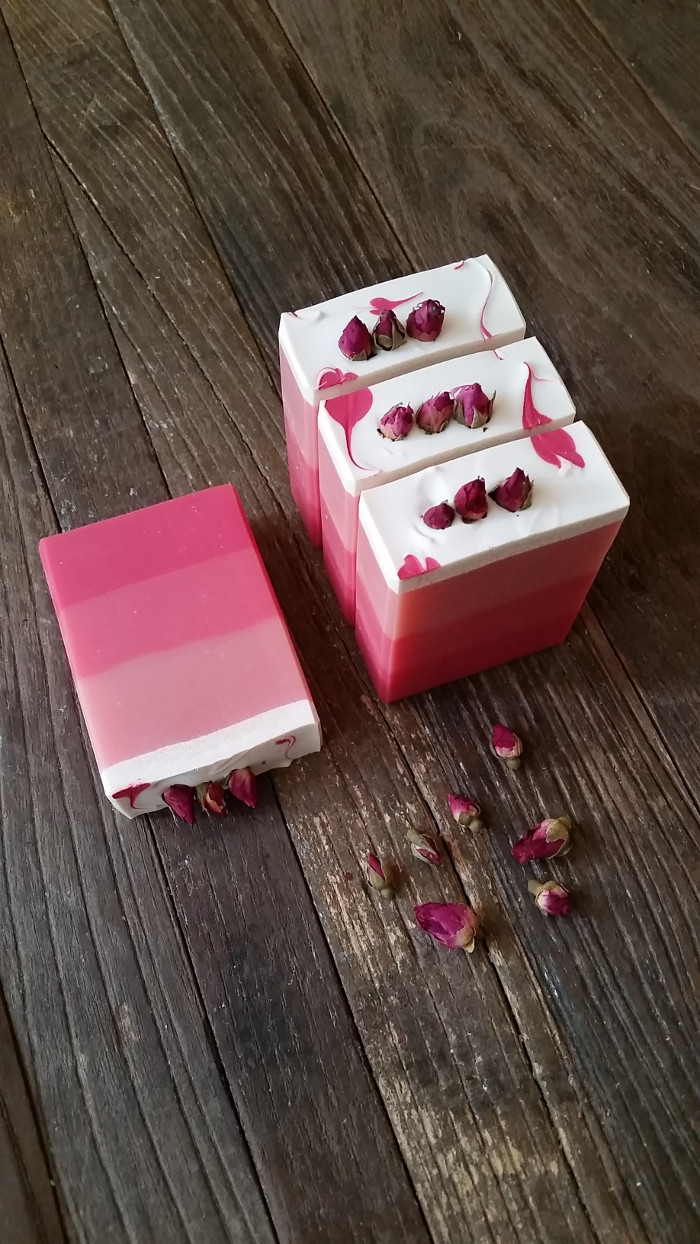 How long have you been soaping for and how did you get started?
I started experimenting with soap making in March 2012. I was inspired to lead a more natural way of life and get rid of the toxic chemical products because of my best friend. She was diagnosed with breast cancer a couple of years prior and finding products that were natural was hard and most importantly, expensive. I wanted to do something to honour her fight and surviving breast cancer and wanted to have a line of bath and body products that everyone, including people with cancer, can use safely. I decided then that should I decide to do this as a business, the charity component to my company would be at the core of the company. I donated soaps and raised money for charity every year since I started my business.
I learned how to make soap by purchasing a soaping kit that came with a soap mold, lye and all the ingredients measured out for me so there was zero room for mistakes. I also watched a lot of YouTube videos, like Soaping 101 and Soap Queen as there were no soap making classes where I was. These two wonderful teachers make soaping look so fun and easy and after my first batch, I was hooked. I spent one year experimenting with soap making and other products like scrubs, lip balm and bath fizzies. After 1 year of just making and giving away soaps and other products to friends and family (I call them my human guinea pigs), I decided then my soaps are good enough and that I was then ready to sell my soaps and Scent and Sensibility Inc was born in October 2013.