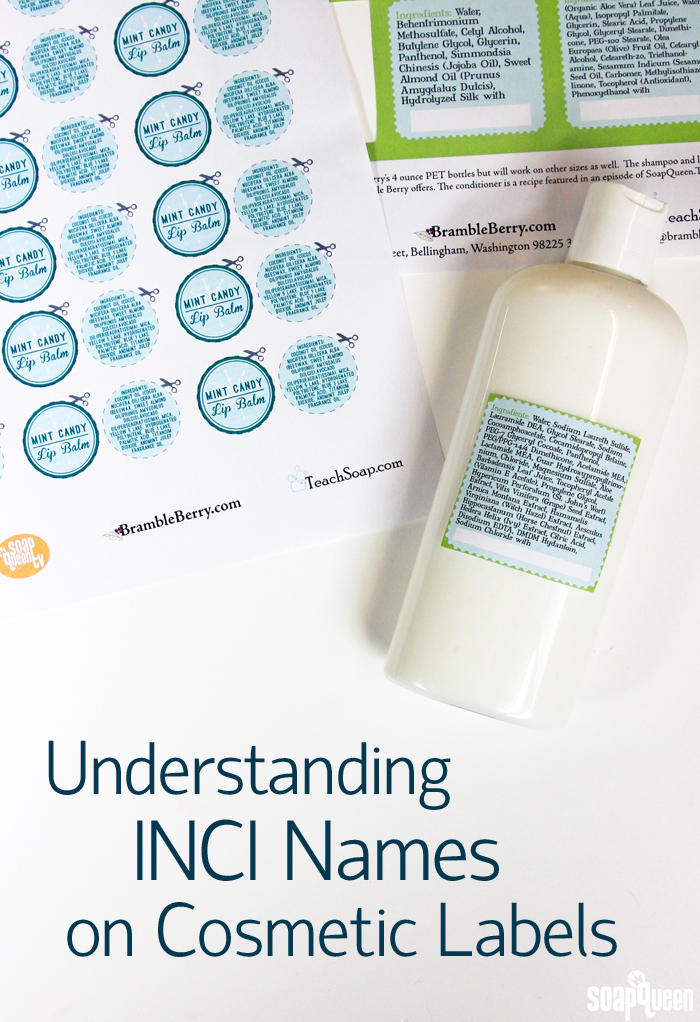 Knowing how to properly label your products is key to your business success. No matter what kind of product you're making, clear ingredient lists are beneficial to your customers and required (legally) for your business. With so many different ingredients and various names, it can be tricky to get a solid grasp on how to properly label your creations. To get started, I recommend reading the posts below. They give a fantastic overview on how to label a wide variety of different products.
Get Started Labeling Your Products:
How to Label Cold Process Soap
How to Label Lotion
How to Label Lip Balm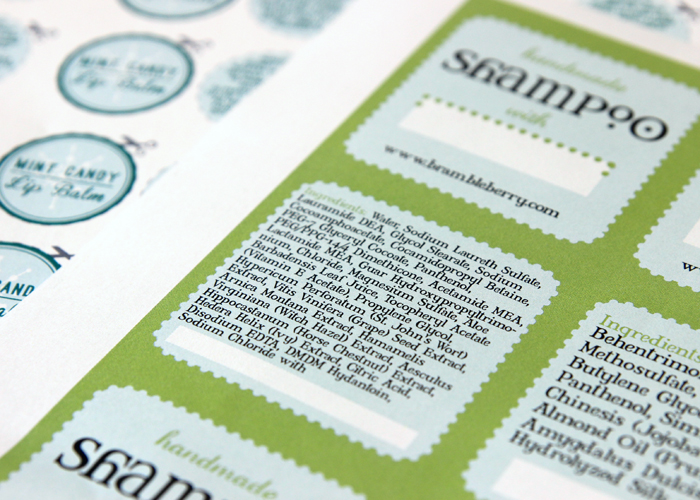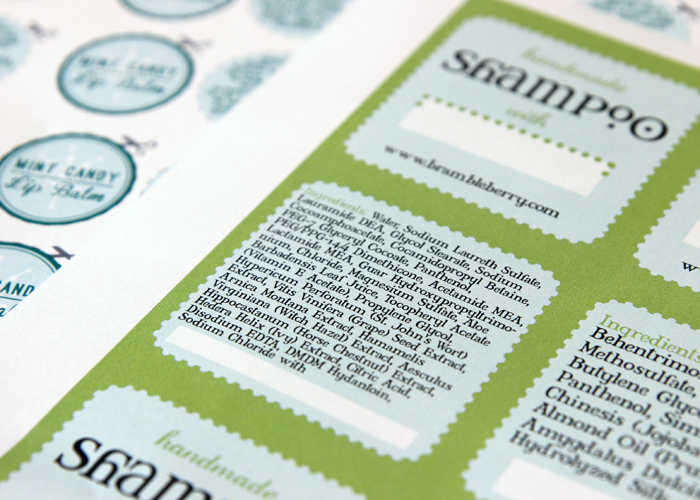 For more in-depth information, I recommend the book Soap and Cosmetic Labeling by Marie Gale. It's a comprehensive guide, and has clear information on how to properly label your products. I also recommend reading over the Cosmetic Labeling Guide on the FDA's website. Keep in mind these regulations and rules are for the U.S., and may be different from other countries.
The topic I'm covering today is one small piece of the labeling puzzle: INCI names. INCI stands for International Nomenclature of Cosmetic Ingredients, and is pronounced like "inky." It is a system for naming ingredients used in soaps and cosmetics created by the International Nomenclature Committee. The INCI names are based on scientific names, Latin names and English words.
The INCI naming system is used worldwide. The system makes it easy to identify ingredients, even if they are known as something else in different parts of the world. Depending on the ingredient, the common name and the INCI name can be the same, or it can be very different. For example, the INCI name and the common name for lye are both "sodium hydroxide." The INCI names also helps to distinguish the product from the "trade name," which is also known as the brand name.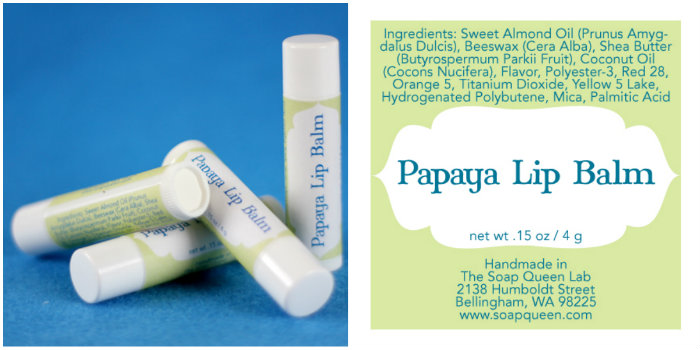 The INCI name is not required on cosmetic labeling, but can be used if embedded inside the common name. An example is shown above. Click here to read more about specifically labeling lip balm. 
Although the "INCI name" (which usually means the Latin name) is commonly thought to be required on a label, it isn't – it's optional. The FDA says to list the common name for ingredients on your label. If you want to include the INCI name, you can do so – but only if it is in parentheses inside the common name. For example, beeswax (cera alba). The Using Botanicals Names in Ingredients Lists blog post by Marie Gale is full of helpful information pertaining to how to label your products, and which names are acceptable and which are not. It's a must read! Marie Gale has also written a great blog post, What is the "Common Name?" that's helpful and informative.
You may be thinking, "Wait…what's the difference between the common name, trade name and INCI name?" Good question! There are so many different terms that it can be very confusing. The short story is that sometimes these "names" are the same, and sometimes they are different. It depends on the ingredient.
Let's take a look at the Basic Quick Mix, and compare the different names for each ingredient.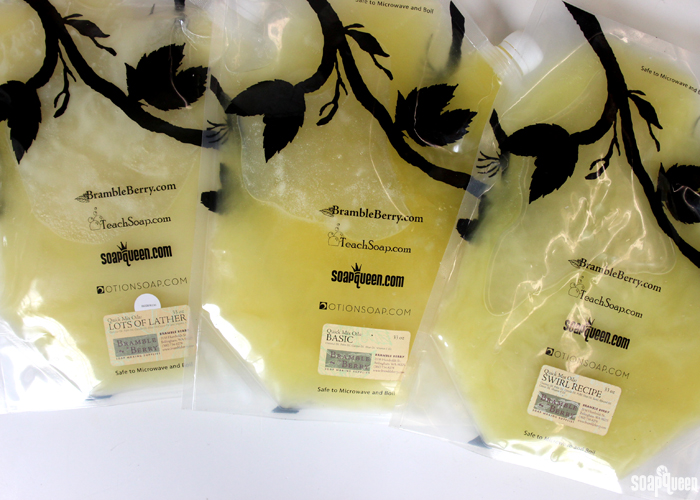 Trade Name: Basic Quick Mix
Common Name: Coconut Oil, Palm Oil, Olive Oil, Canola Oil, Vitamin E.
INCI Name: Cocos Nucifera (Coconut) Oil, Elaeis guineensis (Palm) Oil, Olea Europaea (Olive) Fruit Oil, Canola Oil, Tocepherol
The trade name of the Basic Quick Mix is "Basic Quick Mix." This is the name that Bramble Berry gave the product, but it doesn't really tell you anything about what the product contains. The common name refers to the commonly used names for each oil in the mix. These are the ingredients that are required on labeling by the FDA. Finally, the INCI names refer to the names established by the International Nomenclature Committee, and many are the Latin names of the ingredient.
Existing INCI names are publicly available and are published in the International Cosmetic Ingredient Dictionary and Handbook. The handbook is available via the Personal Care Products Council, and is described as on their website as:
"wINCI is an online version of the International Cosmetic Ingredient Dictionary & Handbook. This product provides the most comprehensive listing of ingredients used in cosmetic and personal care products. Use wINCI to access 21,000 International Nomenclature Cosmetic Ingredient (INCI) labeling names for the United States, the European Union, and other countries. These are cross-referenced to more than 68,000 trade and technical names and 3,000 suppliers from 100 countries. This resource is updated frequently and is very easy to use."
Unfortunately, access to the handbook is not cheap. If you are a Personal Care Products Council Member, access to the handbook is currently $525 USD per user. If you are a non-member, access to the handbook is $1,250 USD per user. Ouch; talk about a barrier for small business! Click here to see the online order form. You can also find the hard copy here. If your product does not have an INCI name, you can file for one via the INCI Application. For more helpful information, check out the INCI Frequently Asked Questions. Fortunately, you can find many INCI names for free online. =)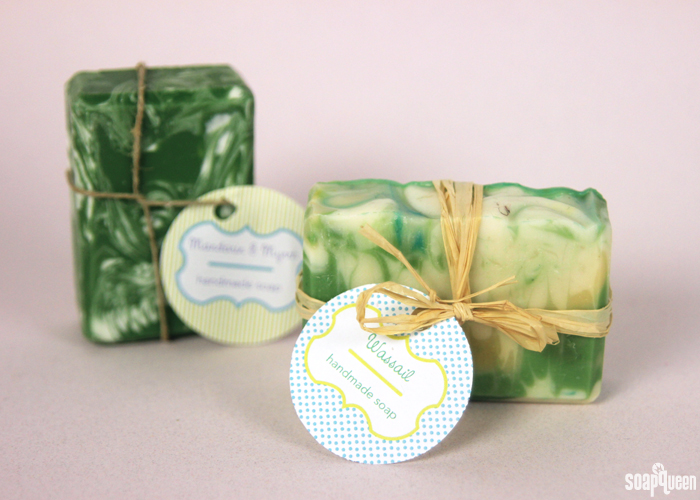 Soap does not actually require ingredient declaration on the label. Click here to read more about labeling ingredients in soap. 
It's important to remember that if your product is considered a "true soap," it is exempt from FDA cosmetic regulations. Instead, soap is regulated by the Consumer Product Safety Commission. If you claim your soap does anything to beautify or alter ones appearance, it is then considered a cosmetic and is regulated by the FDA. To learn if your product is considered a cosmetic, soap or drug, click here. If your product is soap, the ingredient declaration is not required. Click here to learn more about labeling soap.
Do you use the INCI names on your product labels? Because it's optional, I would love to hear why you do or don't include the name!